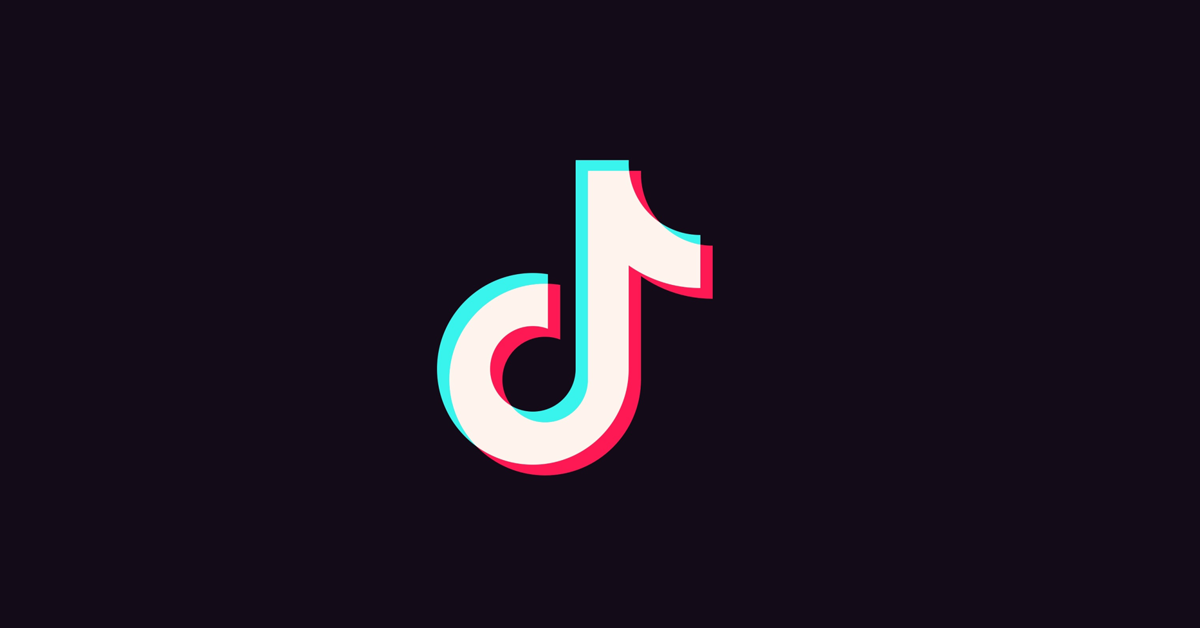 If you've been following social media news or know any tech enthusiasts, you've probably heard of TikTok. The social media app skyrocketed in popularity, partly due to the global lockdowns in early 2020, and it's not hard to see why. Its short form content format, endless scrolling on the homepage and interest-driven algorithm makes it fun and easy to learn more about topics you're interested in and discover new products.
TikTok also presents enormous opportunities for retailers. Like Pinterest but unlike Instagram, you don't need a massive following on the platform to reach potential customers. Like Facebook, TikTok supports links in captions, so you can link directly to your website or product pages when you post a video. These are just two of many reasons why TikTok is an exciting place to be, especially for the upcoming holiday season.
Let's dive into what TikTok is, the benefits of using it, who uses it and how to start building a following to grow your retail business.
Let more people find your business
More customers are searching for local stores than ever before. Learn how to get discovered on Google with our free guide.
What is TikTok?
TikTok is a video-sharing social media app. Originally known as Musical.ly in the United States, ByteDance, a Chinese-based tech company, purchased the Musical.ly app and folded it under their existing app, TikTok, in 2018.
The app is free to use and download. However, like most social media platforms, you can also create paid advertisements on TikTok in addition to organic content.
TikTok audience demographics
While TikTok originally became popular with younger users, other demographics have flocked to the app. As of March 2021, the split is now almost even between U.S.-based users who are 20-29 years old (22.4%), 30-39 years old (21.7%), and 40-49 years old. (20.3%).
TikTok skews female, with female-identifying people making up 61% of the app's U.S.-based monthly average users. Male-identifying people account for 39% of monthly users.
What are the benefits of using TikTok to grow my business?
It's huge—and growing. As of June 2021, TikTok had over 98 million monthly active users globally on iOS devices and over 32 million on Android. As one of the world's fastest-growing apps, it's projected to grow its U.S. user base at a whopping 22% YoY until at least 2024. In July 2021, it also became the first non-Facebook-owned app to reach 3 billion installs globally.
One of the best aspects of TikTok is that you don't need a huge following to go viral. Big brands aren't the only brands that can see success. The app's algorithm sends tons of videos to users' feeds based on interests, rather than who they're actually following. It's completely possible to go viral without having a big audience—the main thing you need to do is start posting!
The best TikTok marketing strategies for retailers
If you want to leverage TikTok for your business, these are proven tips and tricks that will set your new account up for success.
1. Take advantage of trending sounds, meme formats and challenges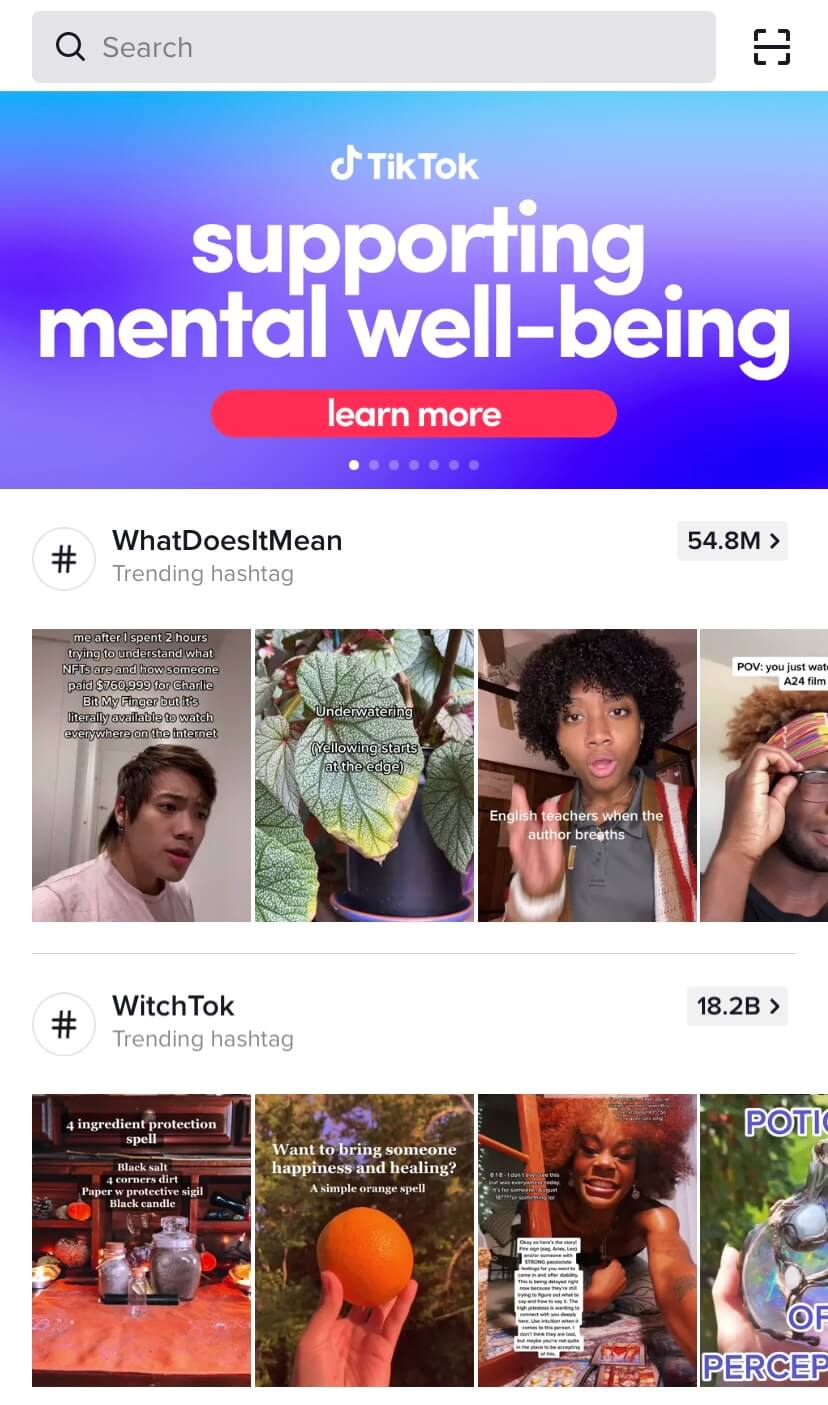 TikTok is a trend-heavy platform. Let trends serve as inspiration for which content to create or which media to add to any of your ideas. The easiest way to look for trends is to visit the Discover tab. There, you'll see all of the trending hashtags and topics, and explore videos that other users have created about them. If you see a topic or tag that interests you, click on the videos below it to watch examples of what people have already made. See how people are interpreting and interacting with that type of content, so that you can get a stronger idea of what to create for your business' page.
If you don't want to follow any trends, that's okay, too. If you prefer to do your own thing, our biggest and best tip is: use a trending sound. It's super tempting to choose a song you know or really like as background music, but one of the best strategies for boosting your videos is to use sounds that are currently viral, even if your video does not speak to a viral topic.
If you have sound on your video already (like a voiceover), click to add a sound when you upload it to TikTok's in-app editor. You'll be able to see and listen to the top trending sounds. Find one that best suits your video (try to pick a top 10 sound if possible), and select it. You can also adjust the volume of whatever sound you add, meaning you can turn it all the way down to zero if you purely want to add it for strategy. The choice is yours!
2. Create content specifically for TikTok
Unlike YouTube, TikTok is a vertical video platform. Videos are meant to be filmed straight from your smartphone by design. You don't need any external cameras or equipment to start creating content with the right dimensions.
Remember, content you've created for other platforms might not perform the same way on TikTok. For the best chances at success, try to create videos with TikTok specifically in mind.
3. Research relevant hashtags for your niche
Hashtags are not a new concept by any means, and on TikTok they are super important. If your video is relevant to any trending hashtags, add them to the caption of your video. Add as many relevant hashtags as you can. While you're adding them into your caption, TikTok will tell you how many other videos use the same hashtag, ex. 50K, 100K, 1M, etc. Try to use hashtags that are more popular, i.e. have higher numbers, to increase your chances of reaching more users.
4. Post consistently
Even though you don't need a big following to get your content viewed, as we said earlier, consistency is key for growing your audience. You don't need to post every day, either. Sticking to a regular cadence, such as 1-3 times per week, will help keep your community engaged and interested in your content.
5. Engage with your audience
Social media is always a two-way street. It's extra important to engage with your audience whenever they leave comments on your posts. Answering their questions in a timely manner will not only boost your video's engagement, it will show that you're responsive and eager to assist.
6. Add links to your eCommerce site when possible
TikTok lets you add a link to your website on your profile page once you've gained 1,000 followers. You can also include one link in the caption of each video you upload. For example, if you make a video talking about a specific shoe, you can put a link to the pair on your website in the video's caption.
TikTok also lets you connect your Instagram account to your profile to help you build up your audience on both platforms.
7. Track your results
Under "settings and privacy," you can explore your account's analytics from the past seven days, 28 days, 60 days or custom amount of time. See which of your videos are getting the most traction, how many followers you're gaining and the gender ratio of your followers. Use these insights to shape the content you create going forward.
Use the right tools to help you grow your business
TikTok is just one of many tools you can use to scale your business. With the right strategies, you can harness the power of technology to your advantage.
Lightspeed's one-stop commerce platform helps you embrace new consumer behaviors by powering your business with future-proof technology. Talk to one of our experts to see how you can take advantage of our tools.
News you care about. Tips you can use.
Everything your business needs to grow, delivered straight to your inbox.