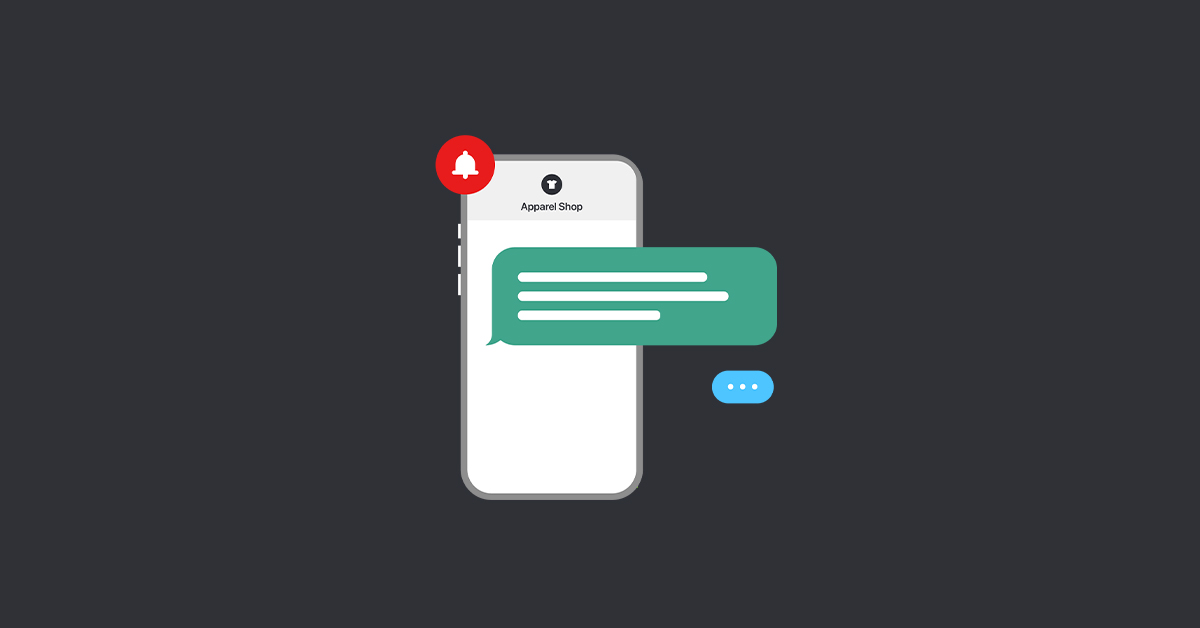 Marketing your business can take up a ton of time and resources. As an independent retailer, it can be difficult to gain traction through your marketing efforts due to social media algorithm updates and the sheer volume of emails that most people receive daily.

SMS marketing, also known as text message marketing (or just text marketing), is a simple way to reach your customers and get a much higher ROI. Customers welcome it, too—with 70% agreeing that it's a great way for businesses to get their attention.

In this article, we'll go over:
Let more customers find you
More people than ever are looking to shop local businesses by searching on Google. Our free guide gives you actionable tips on how to make your business more discoverable on search engines.
What is SMS marketing?
Short message service (SMS) marketing is a form of marketing that businesses use to send promotions to customers via text messages. In other words, SMS marketing is the same thing as text marketing.
Like email marketing, SMS marketing is opt-in, which means customers need to sign up for it. However, unlike email marketing, SMS messages are much shorter (and more likely to be engaged with sooner than emails—more on that later).
Is SMS advertising effective?
SMS marketing is effective when your messages are crafted thoughtfully and sent to the right customers—just like any marketing!
But is SMS advertising specifically effective enough for its effort to be worth your time? We think yes. Cell phone adoption is nearly universal, with 97% of US adults owning one. And they're deeply engaged with their phones: a survey of business owners found that their customers were 4.5x more likely to reply to an SMS message than an email.
This isn't to say SMS marketing should replace your emails—the longer text emails allow will always have a place—but SMS messages are a good supplement to a larger strategy, especially if you segment your customers carefully, such as by purchasing behavior or location.
Benefits of SMS marketing
SMS marketing has several advantages over other forms of digital marketing.
It's fast
Text message marketing is fast in more than one sense. Unlike social media or email marketing, you don't need to design any images to go with your content. Text messages also have a low character limit, so you don't need to write a ton, either. They're quick and easy to produce and send.
Secondly, texts can reach your recipients faster than an Instagram post or email would. Your customers receive instant notifications on their phone when they get a text. Comparatively, they would need to take the additional step of opening a social media app or email client to see your other forms of marketing.
It has near-perfect open rates
If you want people to open your messages, sending them by text is the most effective way to get them to do so.
Marketing texts are opened a whopping 98% of the time, which is about as close as you can get to a full 100%. By comparison, a study by Mailchimp found that the average open rate for a retail marketing email is only 18.39%.
It gets high response rates
Since SMS open rates are high, its response rates are high as well. The average response rate for an SMS marketing message is 45%, whereas email click-through rates don't normally break higher than 7%. Customers are significantly more likely to click on a link you send through text versus email.
How to use SMS marketing: best practices
SMS marketing doesn't have to be complicated. In fact, it's even easier than email or social media marketing since there's no design component required.
Here is what you'll need to do to get started with SMS marketing:
Get a list of customers you have permission to message
In the US and Canada, it's against the law to text people that have not given you explicit permission to do so. Before you send an SMS advertising campaign, make sure your list of recipients has given you the okay to send messages. Remove anyone who you cannot confirm their permission status.
Loyalty software can help you collect customer info and ensure you remain compliant.
Use a tool to send your messages
You'll need software to help you automate your sms marketing—you don't have time to manually email every customer, after all. There are some services that solely provide text message marketing, but you could also opt to use an integrated system like Lightspeed Marketing & Loyalty.
A separate SMS marketing system would require you to upload a list of customer contact info and would track your campaign data separately from all of your other marketing initiatives. The benefit of choosing a loyalty program that integrates with your POS system is that you can collect info, manage data and send your campaigns from the same place you take sales.
Craft your message
Your texts don't need to be as long as an email newsletter. In fact, the shorter the better. Try to stick to about 160 characters, which is about a sentence or two.
In your message, quickly identify yourself so your customers know who you are. Then, let them know why you're messaging them—are you offering them a deal? Asking them for a review or feedback?
Finish off your message with a clear call to action and, if applicable, a link.
Reach the right customers at the right time
Someone who lives near your flagship location and spends big there every month will be receptive to different messaging than someone who shops online only and only makes purchases around the holidays. Likewise, a happy customer will be open to different marketing than an apathetic or upset one.
By segmenting your customers into buckets by behavior, you can maximize your impact. To save time and ensure your buckets are always accurate, use a tool (like Lightspeed Marketing & Loyalty) that draws on POS data to automatically sort customers into segments for you.
Track results
After you've sent a message, track its performance. If you included a link in your message, see how many people clicked on it. If you made a special discount code that's exclusive to your SMS advertising campaign, see how many people used it when they made a purchase and how many sales you generated. Compare these figures to the number of messages you sent.
Don't just track. Track effectively. Manually tracking results can eat up a lot of time. SMS marketing tools like Lightspeed Marketing & Loyalty can automatically generate reports for you so you spend less time compiling data and more time acting on it.
Give customers a way to opt out
You should include a way for your customers to opt out if they are no longer interested in receiving SMS messages from you. Not only are opt outs required by law, the option to opt out shows you're engaging in good faith. You don't want to spam, you want to connect.
SMS marketing strategies to try
Welcome texts
Similar to a welcome email, try sending a welcome text after a customer signs up for your loyalty program. You can even offer a special discount for new sign-ups to encourage them to shop again with you.
New product arrivals
As soon as you add new arrivals to your storefront or website, use an SMS advertising campaign to let people know that they can start shopping. This is an excellent way to drive traffic and buzz for new items. We suggest doing this once a season—otherwise you may run the risk of spamming your customers.
Flash sales
Flash sales are a great way to reward customers who have signed up for your loyalty program. Let your customers know there's a limited-time sale that only they can access via SMS. Giving them a first look or making a sale exclusive to them is a fantastic way to show that you value their business.
Seasonal sales
When it's time to clear out your inventory, send a text to your customers letting them know about your seasonal sale.
Consider segmenting your sends by specific groups to send more targeted messaging. For example, text a link to your shoes that are on sale to customers that have bought shoes from you in the past. An SMS marketing platform connected with your POS will make crafting segments easier, as you'll have easy access to sales data.
Ask customers to fill out surveys
Surveys are a great way to learn more about what your customers expect from you. To increase your chances of getting a high response rate, try sending a survey link through SMS instead of other marketing channels. You can easily create a short survey with tools like Google Forms or SurveyMonkey.
Cross promote your social media accounts
Growing your business's social media accounts can be a full-time job in itself. Leverage your SMS marketing audience by sending a text message encouraging them to follow you on social media. Combining this with a social media-based giveaway might help to sweeten the deal.
Examples of successful SMS marketing strategies
SMS marketing doesn't have to be complicated—even one or two well-timed text messages can make a difference.
To make sure your SMS marketing strategy is as effective as possible, take cues from retailers who have seen success with theirs.
Using SMS marketing to get the word out about new offerings: Pinjarra Bakery
Pinjarra Bakery is known for exclusive, one-off savory pies. While they had been relying on word of mouth and email marketing to get the word out, targeted SMS marketing offered Pinjarra the chance to inform their most loyal customers of exclusive pies right away.
On paper, the strategy was simple: around lunchtime, send a marketing SMS about new one-off pies to their most loyal customers. This meant that these customers had a chance to try exclusive pies first, which has two benefits:
Loyal customers are customers who have already been won over. They don't need as much extra convincing to come in and try an exclusive pie, they just need to know there's one available at the right time.

A loyal, happy customer is more likely to promote a business. By having loyal customers try new pies first, they can amplify the message through word of mouth.
Just two of these simple but effective SMS campaigns contributed to 15% of Pinjarra's revenue over a 3 month period.
Using SMS marketing for hyper-specific targeting: T.C. Elli's
Marketing is most effective when it hits customers at the right point in their customer journey. By drawing on data from their POS system, T.C. Elli's sorted their customers into buckets:
Lost customers

At risk customers

Best customers

Promising customers

New customers

Loyalty program members
Each of these buckets has slightly different behaviors and desires; lost and at risk customers need different messaging than loyalty program members and big spenders.
For example, when T.C. Elli's launches a promotion like a buy-2-get-1-free sale, they send a quick marketing SMS message to their most engaged customers (the best, loyalty program and promising buckets).
These customers are most likely to already be engaged with T.C. Elli's, while an SMS message is more likely to be seen quicker (and in full) compared to an email. This gives these messages the highest chance of success.
Reach your customers wherever they are
Your customers spend a ton of time online and on their mobile devices. With SMS marketing, you can easily reach them with short and sweet offers en masse.
Your SMS marketing campaigns will be the most effective if they're building on customer behavior data—and the best way to get that is by connecting your SMS message platform with your point of sale.
But that's not all Lightspeed does for retailers—from inventory management to on the sales floor, Lightspeed streamlines retail so you can do more. Watch a demo to learn more.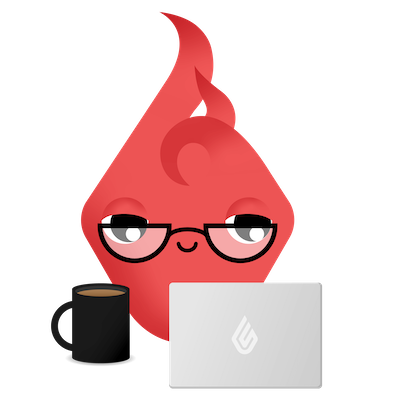 News you care about. Tips you can use.
Everything your business needs to grow, delivered straight to your inbox.