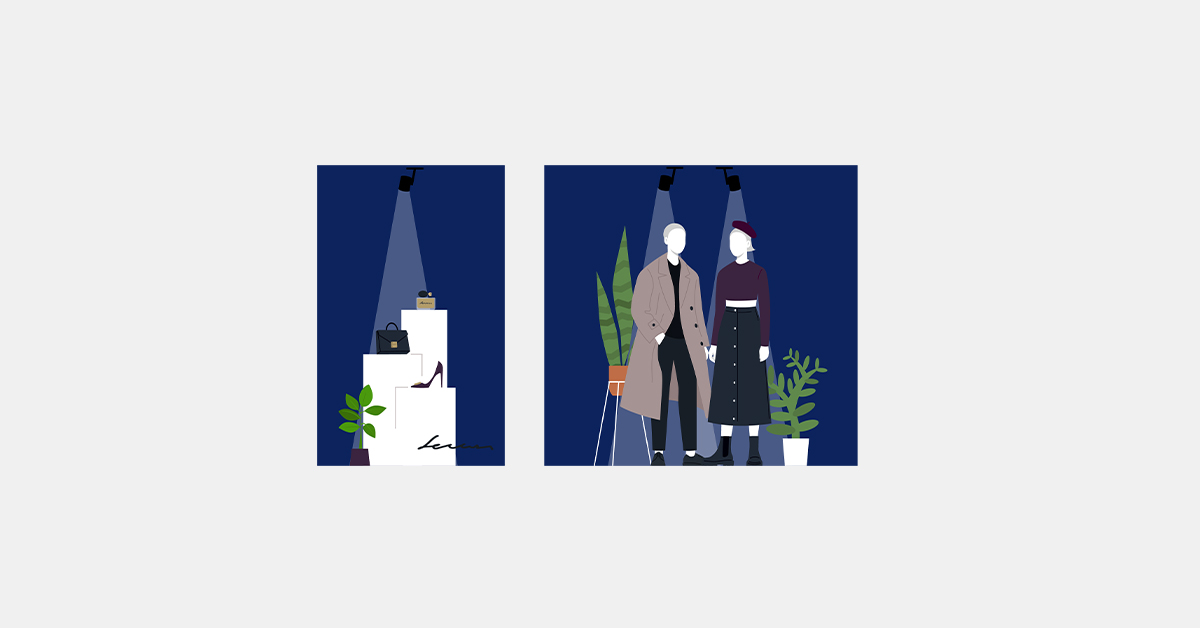 Even though online shopping surged in popularity over the last two years because of the COVID-19 pandemic, brick-and-mortar sales still make up 83% and 85% of all retail sales in the U.S. and Canada, respectively. So, what does this mean for merchants? While ecommerce has increased in importance, nothing can replace the in-person shopping experience, and that where our retail display tips come into play.
Get your store ready to welcome shoppers back in full force in the new year by giving your retail displays a refresh. By doing so, you'll be able to drive foot traffic and sales, and create a shopping experience that will keep customers coming back for more.
January is usually a slower time for sales due to the post-holiday slump, so it's the perfect time to upgrade your retail store's design by implementing these display tips:
Targeted ads that drive revenue
Learn about Google's Local Inventory Ads in this video overview and how independent retailers can use them to increase sales cost-effectively.
Bring in fresh stock
New products can drive foot traffic, so refresh your stock for the new year.
Take a data-driven approach to decide what to add to your shelves. Review your retail POS system's reports to see what sold well last year, and purchase new items that are similar to your bestsellers. Ask customers what they'd love to see at your shop by sending out an email survey or conducting a poll on social media. Look into trends by conducting market research and competitive research. Consult a trend forecasting firm or see what similar stores in your area and others are selling a lot of.
After receiving new merchandise, boost foot traffic by placing new products where they're visible from the street: in window displays, near the door or in a booth or a table outside of your shop.
Pair these displays with digital marketing efforts to attract customers who aren't passing by your shop on the regular. Show off new products via social media posts and give customers a sneak peek at new items through your email newsletter.
Refresh window displays
A new year means new retail window displays. Not sure where to get started? Kickstart your creativity with these ideas:
Choose a theme and tell a story in a way that is authentic to your brand. For example, you could create a display based around the theme of New Year's resolutions and highlight products that will help people achieve their goals.

Put something eye-catching in your windows. Commission artwork, such as a backdrop or sculpture, that will make passersby turn their heads, stop and come inside. Include your hashtag and social media handles to encourage selfies and sharing.

Give a new meaning to window shopping by using QR codes in your displays. Place QR codes next to products in your windows and link them to corresponding product pages. This strategy makes it easy for customers to scan and shop even when you're closed.
Refresh your retail displays every few weeks to let customers know (or think) you have new products. Experts recommend updating your windows at least once a month.
Looking for inspiration? Artsy apparel and home goods brand Anthropologie could teach a master class in creative retail displays. When launching a new denim brand, Anthropologie could have just put mannequins dressed in jeans in their windows and called it a day. Instead, they devised an "Indigo Wonderland" theme and used upcycled denim to create woodland flora and fauna. The result is an eye-catching, photo-worthy display that emphasizes the line's sustainability practices.
Update in-store retail displays
After you've nailed down a new window, it's time to refresh your in-store displays and retail fixtures for the new year.
First, examine what worked last year and what didn't. Use POS reports to identify which products sold the best in store. Then, study where and how you displayed those items. Then, do the same thing with your poorest selling products. Look for patterns in how you displayed those items.
Then, use your learnings to update retail displays and the placement of products on displays. For example, you may notice that products placed at the tops of shelves sold better than items that were closer to the ground. You could remove your lower shelves altogether, or use them for storage instead of to display prime products. Or, you may notice that clothes hung at the front of retail fixtures sell far better than those in the back, and decide to turn or move your clothing racks so that customers can approach clothes easily from all sides.
Next, brush up on visual merchandising best practices. Remember that different colors make people feel different things and can impact sales. And keep in mind that products placed at eye level will get the most attention.
Now, rearrange your retail store design and displays to encourage cross-selling. Check your POS and ecommerce platform reports to see which items customers tend to buy together, then group those items in your displays, or create product bundles. For example, you could display bikes next to bike accessories like helmets, baskets and tire pumps. Or, you could bundle suede shoes with waterproofing spray, or casserole dishes with oven mitts. This visual merchandising tip will not only make shopping more convenient for your customers, but it will also help increase your average transaction value.
Check out how this Louis Vuitton store uses displays to cross-sell products. First, the store dresses mannequins in outfits featuring multiple garments and matching accessories. Then, Louis Vuitton places these mannequins next to a vanity featuring complementary shoes, purses, and fragrances. This strategic arrangement may encourage shoppers to buy multiple items that go together.
Upgrade signage
The final frontier of taking a fresh approach to retail displays for the new year is revisiting your signage. Consider the signs you place in your shop's windows, exterior, and interior.
Window display signage
Use window display signage to announce promotions, give product information, and stop passersby in their tracks.
Large, red lettering in your window can help promote a sale, and generate foot traffic.
QR codes and labels can educate people about the products in your windows. Use them to share information that will influence sales.
Funny signage, like Jimmy John's signature "free smells" neon sign can turn heads and spark curiosity.
External signage
When placed outside of your shop, chalkboard and A-frame signs can lure customers in. Change your signage up often to promote new products and sales and put something shocking or funny on them that will make people notice, take a picture, share it with friends and come inside.
Boutique Sparrow & Hawk Apothecary in Jenkintown, Pennsylvania used their chalkboard sign to share stats about Amazon and encourage customers to shop small. They doubled their impact by sharing a photo of the sign on social media.
Going the funny route can help you go viral and bring customers in the door. This toy shop has signs that read "Come for the toys! Stay because we locked you in!" and "We now have free toys and false advertising."
Heart Mercantile of Dayton, Ohio also uses humor on their signs. The main takeaway we want you to learn from them is to incorporate branding onto signs. Design a sign that has your store's name on it, hashtag, and even website to encourage tagging and sharing, and drive sales to your online and in-person shop.
This burger shop makes their chalkboard sign interactive by turning it into an amusing quiz. Copy their technique of using signs to entertain and invite customers to shop with you.
In-store signage
Evaluate and update in-store signage for the new year.
Start with practical wayfinding signs. If you don't already have them, introduce signs that encourage social distancing for a safe shopping experience. If your shop has small aisles, consider placing arrows on the floor to help guide the flow of traffic. For large stores, consider putting signs on top of retail fixtures, or hanging them from the ceiling, to point out sections so customers can find what they came for with ease.
Also play with signs that add intrigue to your store. Create a photo opportunity to encourage customers to share photos on social media. A selfie mirror with a great slogan (and your hashtag) can end up all over the internet and drive sales. Take inspiration from Glossier's iconic "you look good." mirror.
A sign with a catchy slogan on it, like restaurant Hampton Social's "rosé all day" neon sign and "life's a beach" floral sign, are also great fodder for signage, since they practically beg to be shared.
Check out this guide to retail store supplies for more signage ideas.
Implement these retail display ideas to keep shoppers coming back for more
The new year is an excellent time to give your store a refresh and set yourself up for success. By getting creative with and often changing up your inventory, window displays, in-store retail displays and signage, you'll have customers thinking they're walking into a new store every time they visit.
With a POS like Lightspeed, you'll be able to handle all the new business your store generates in 2022. Want to equip yourself with a Lightspeed POS? Talk to us today.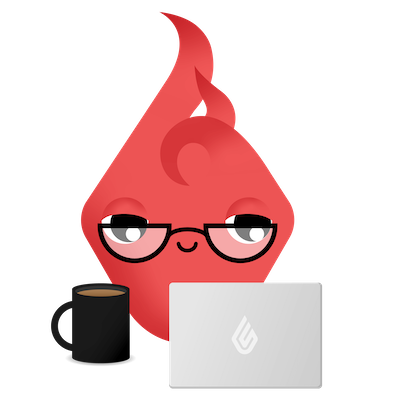 News you care about. Tips you can use.
Everything your business needs to grow, delivered straight to your inbox.