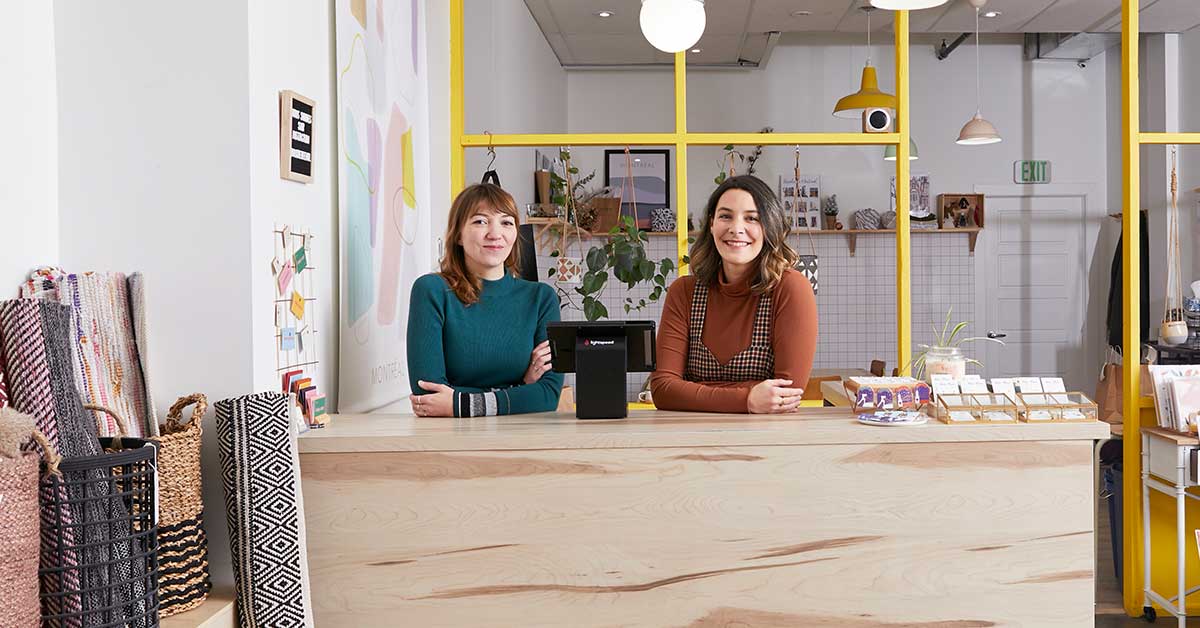 It's easy to think "product, product, product" when opening your first retail store, but there are a whole host of other must-have retail store supplies you're going to need too.
Whether they're for customers, staff, or even for you as the business owner, here are the useful supplies you'll need as you get ready for your store's grand opening.
Get your retail store ready for the holidays
Get experts tips and guidance on what you need to do to make this holiday season your most successful yet.
1. Point of sale (POS) system
First up, let's talk about something we're experts in here at Lightspeed: your point of sale (POS) system. It's how you're going to get paid and it's how you're going to make it easier for your customers to pay you in different ways.
"Every brick-and-mortar business should have a fully functional payment processing system," suggests Nick Drewe, the CEO of Wethrift, an ecommerce sales and coupon platform. "Most shoppers no longer carry cash. Nowadays, the average modern-day consumer pays for their daily purchases using credit cards, debit cards and mobile wallets," he said.
"Reports even show that nearly half of all SMBs in the U.S. get asked about card payments daily. If your business still doesn't have a POS system, now is the best time to partner with a payment processor," said Drewe.
2. Displays, fixtures and furniture
The kind of displays and retail fixtures you need are going to depend fairly heavily on the type of store you're preparing to open.
You'll need different things if you're opening a clothing and apparel store versus, say, a consumer goods or electronics store. But let's just say you're actually planning to open up a clothing store for a moment. In that case, you'd likely need:
Mannequins:

The right mannequins will show off your clothing products in the best light.

Display racks:

You want some racks so you can display your apparel in various different sizes, colors and categories.

Hangers:

Good-quality hangers will store weighty or bulky clothing, while making it easy for customers to see essential information about sizing.

Tables and cabinets:

These can be useful for merchandising accessories, smaller products and any fragile goods. Choose portable tables, if you want to be able to experiment with different placements within your store.

Mirrors:

Help your customers check out how your clothing looks. Aisle and ceiling mirrors can also be useful for other kinds of stores too, because they offer lighting benefits. And they boost your security awareness, by allowing your staff to see store areas and customers from a distance.
3. Employee and office supplies
When it comes to your employees, make sure they have everything they need to thrive.
Simple measures like comfortable break out rooms helps to ensure your staff know they work for someone who recognises them as individuals and acknowledges their wellbeing.
Here are some of the retail store supplies for employees that you might need:
Uniforms and name tags:

Make an impression and make sure customers can find your staff in the store, with uniforms and name tags.

PAs and two-way radios:

If you have a large floor space, consider installing a public address (PA) system. Two-way radios also help your staff communicate with one another about stock questions, customer enquiries and price checks.

Break room supplies:

Take care of your employees. Keep your employee break room well-stocked, if you have one. Add a microwave, kettle, snacks and a tea, coffee and water station. Keep a first aid kit on site too in case there's any minor injuries.
Training and induction:

Think of training binders and other educational resources to help your staff learn about products, customer relations, store operations and workplace health and safety.
Technology and software
Not every retail store will have space for a separate office, but if you do then buy a reliable computer, a printer and phone. Retailers have a huge range of software tailored to them nowadays too, but outside of a POS system some of the most important ones to add to your business include:
Bookkeeping and accounting software

Inventory management software

HR and payroll software

Payment processing software.
4. Indoor and outdoor signage
Customers visit shops with attractive displays and sharply designed signage that grabs their attention and entices them to enter stores. This is why signage counts.
"Signage alerts customers to discounts and promotions. It also leads customers to other parts of the store," said Austin LaRoche, CEO of ATAK Interactive.
Here are some of the different kinds of signage to consider:
A-frame pavement signs

Branded awnings

Floor mat signs

Restroom signage

Change room signage

Anti-theft and CCTV signage

Hanging or freestanding banners
"Make brief, to-the-point signage," adds LaRoche. "They should be easy to read and consistent with the store's theme. Promotional signage isn't the only form of signage assistance available. With larger-than-life graphics, signage may clearly distinguish shop divisions and show items in action. It provides a visual chance to contribute to a store's own brand identity."
5. Cleaning products
You want to make sure that you have all the retail store supplies you need to keep your store looking clean and well-maintained. So have a think about things like janitorial supplies, mops and buckets, cleaning products and less used supplies like paint and hardware.
Once your business takes off, consider building a maintenance team. "Apart from cleaning the shop regularly, ask them to deal with maintenance issues involving the plumbing, electrical wiring, lighting, and, of course, fixtures," said Devin Schumacher, founder of digital marketing agency SERP. "Trust me, you'll no longer have time for cleaning and maintenance duties as soon as your shop gets more foot traffic."
COVID-safe cleaning supplies
Customers have become more cautious about the establishments they patronize since the pandemic, adds Schumacher. "Most people avoid crowded, dirty spaces. As such, brick-and-mortar stores should maintain a clean, orderly business space."
David Morgan, the CEO of Snorkel Mart agrees. "Keeping masks, sanitizers and alcohol-based sprays is crucial for any retail outlet. This not only ensures that your customers feel safe while visiting but also is beneficial for the employees who risk their lives daily in order to serve your company."
6. Security supplies
Unfortunately, as a brick-and-mortar retailer, you do also have to plan for the possibility of theft. The right security kit can help you put shoplifters off the idea of stealing your products. Useful in-store security supplies include:
HD CCTV cameras

Security tags

Wired grip holders

Display locks

Magnetic holders

Physical cables
The average retail robbery nets more than $7500 for criminals, according to the National Retail Federation's 2021 National Retail Security Survey. So security supplies should be a top priority for your store.
7. Customer cards
In 2021, successful retail stores are about more than the core business of selling products. They are about making customers want to return and enjoy their shopping experience.
"Thinking along the lines of encouraging customers to return, you may want to give them a card once they have purchased, encouraging them to share their experience on social media and receive a discount on their next purchase," suggests Alison Townshend, founder and owner of Luella Fashion and Sassy & Boo Boutiques.
Setting your store up for success
You've got a lot on your mind when you're opening up your first store, but getting the right retail store supplies ready can help you have as smooth an opening as possible. There's a whole host of tools, resources and technology to make opening your first store more manageable. Get your business going with Lightspeed's retail solutions to sell products in person and online.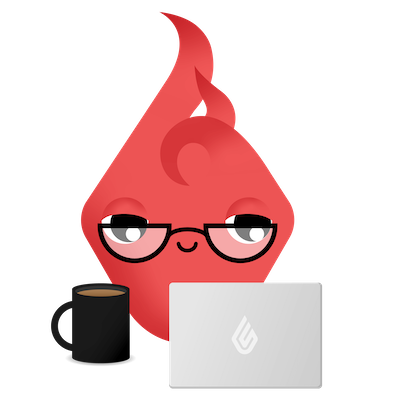 News you care about. Tips you can use.
Everything your business needs to grow, delivered straight to your inbox.