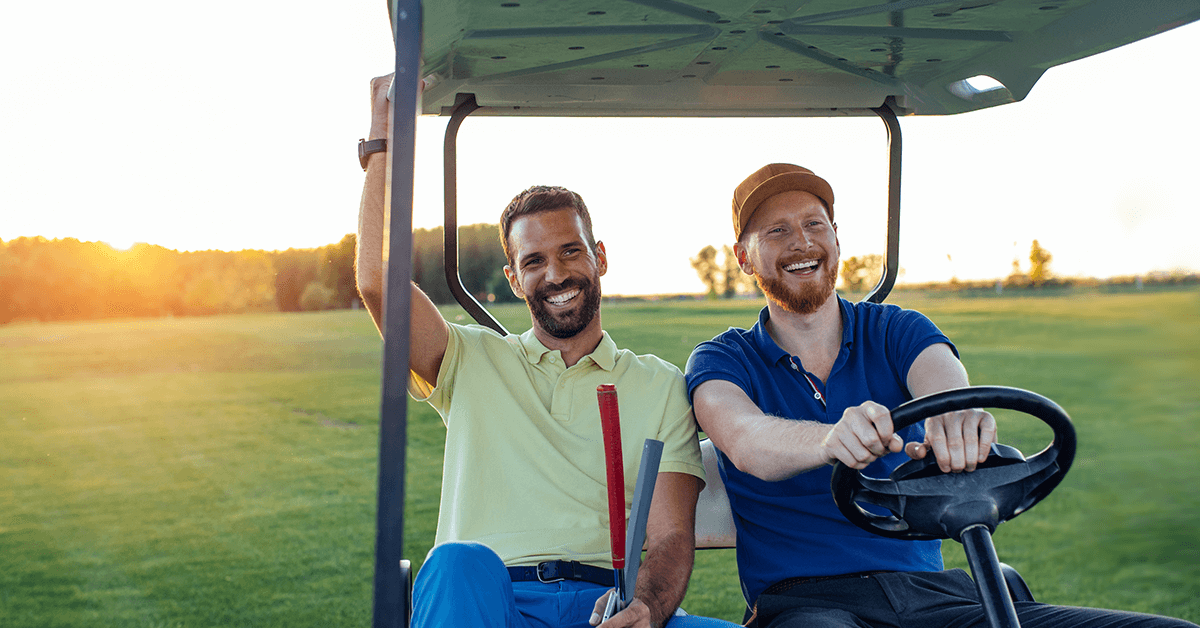 Given the growth in its popularity since the pandemic, making golf fun on the course, in the clubhouse at the driving range is crucial for golf facilities looking to grow the game, drive repeat customers and, ultimately, grow.
Rather than hesitate to change the culture of the game, courses should actively embrace it! Not only will it help to attract an increasingly diverse array of public golfers, it's an essential step in turning first-time customers into active golfers who want to tee it up again and again.
So let's dive into how course operators can make golf fun for everyone at their facilities.
The Golf Marketer's Playbook
Not sure what golf marketing should look like in the 21st century? Don't worry, we're here to clear up any confusion you might have.
Appealing to a younger generation
As outlined in our 2023 Golf Industry Trend Report, golf's culture is changing and a growing number of young people are getting involved in the game both at the course and online.
Look no further than recent NGF data breaking down on-course participation in the USA: out of roughly 25 million golfers who played rounds in 2021, 24% (6.1 million) were 18-34 years olds—the largest proportion out of all age groups covered.
And when it comes to these younger golfers, their experience at the course is everything. The majority (67%) of survey respondents said that their overall experience was the most important factor influencing whether or not they visit a course again. This means that creating a modern, unique, welcoming and entertaining environment is essential.
Relax the dress code a little bit
For those paying attention, there has been an incredible shift in on-course style over the past 20 years. Where pleated pants, loose collared shirts and traditional golf shoes dominated the 2000s, new style standards have taken over. From athleisure, tapered joggers and sporty golf shoes to vintage looks, bucket hats and tee shirts, golf style has been thrown into a blender in the past few years.
The biggest takeaway? Today's younger golfers are bucking tradition in favor of personal style, comfort, performance and fun. It may sound strange, but championing these new relaxed standards is a great way to make golf fun at your course.
Most private clubs enforce a dress code that both members and guests must adhere to. "Wear this on the course, this in the clubhouse, this in the restaurant." Today's golfer doesn't want to be bothered with these stringent rules and they can often feel out of touch with the way the game is headed.
There are many fashionable apparel lines that simply don't conform to the generally-accepted golf standard. What's more, this shift in on-course aesthetics is making its way into clothes from the biggest brands, as well as a number of new direct-to-consumer brands committed to changing the way golf looks.
Does this mean fully abandoning the dress code? Not necessarily. But more personality, more comfort on the course is never a bad thing and your customers will take notice!
Offer golf by the hole and other game formats
Playing the game of golf often goes beyond the traditional 9- or 18-hole round of golf. Of course, you'll always have your groups who want to play their own ball, keep their own score and play a serious round of golf. But this certainly does not apply to everyone, and especially not many newcomers to the game.
For the majority of your public golfers, incorporating different formats and educating them on these fun and unique ways to play the game can energize them to play and play again. Looking to make golf fun for everyone? Consider the following formats and find ways to formalize them in your service offering, scorecards and scheduling:
Golf by the hole (charge golfers per hole)
Scrambles
Texas scrambles
Shamble
Alternate shot
Chapman
Stableford
Improve pace of play!
While some golf lovers are willing to put up with a full day for 18 holes, the majority of beginners and fringe golfers struggle to stay invested—especially if the round takes 5 hours.
A packed tee sheet is undoubtedly great for business, but it often creates a lousy customer experience if steps aren't taken to monitor and address slow play. In this context, making golf fun is not always about incorporating big new ideas, it's often about improving the service you already offer. So how to address it?
Offering up different formats of play or even your fee structure could help consolidate certain groups and move them off the course faster
Implement split tees to avoid an influx off groups going off the first tee
Encourage golfers to tee it forward based on their skill level. This should be approached delicately by your starter or marshals, but it makes a major difference
Encourage golfers to play ready golf at all times and put up signage on the course and in carts to remind them
Remind golfers to take multiple clubs to the green, drop players off at their ball before carting to their own, take no more than 20 seconds on a shot, etc
Encourage all golfers to pay attention to the group in front of them on every hole and adjust their speed accordingly
Deploy marshals effectively and respectfully remind players and groups when they are falling behind
Remind newcomers and groups about the policy around letting faster groups play through
The key here? Education! Formalize your pace of play policies and enforce them respectfully, but regularly.
From good on-course signage and pre-round emails to good marshals, starters and pro shop staff, always remind players of how to speed up their round wherever possible to make the day better for everyone.
Host social events at the course and in the clubhouse
One of the biggest draws for golf lovers is the social experience. It's an individual game, yes, but it's also an excuse to spend the day outside with friends, family and even people you meet on the first tee.
This was especially true during the pandemic. For golfers that found the game at this time, it's social element will continue to be an enduring selling point and what makes golf fun.
For GMs and operators at public courses, leaning into golf's sociability both on the course and in the clubhouse is a great strategy. Here are some ways to do it:
Create a robust, creative golf tournament schedule for both the public and for your members throughout the year
Think outside the box with your tournaments, get the community involved, run hole-by-hole challenges, host post-tournament events
Host holiday and themed events in the clubhouse, spreading the word to your members, your customers and the community at large
Use your bar and/or restaurant effectively: host trivia nights, watch parties, themed events, food specials, beer/wine tastings, etc
Bring food trucks and craft breweries onsite for weekend pop-up events
Host demo days and fitting sessions at your driving range and practice facility
Themed days and tournaments will always create great opportunities for camaraderie among your customer base: men's groups, ladies groups, junior days, days for newcomers, couple's tournaments, etc
Create an inviting atmosphere for juniors
Junior golfers are essential to the future of public golf courses. Sure, adults have their leagues, and are revenue-generators in the bar and restaurant, but today's junior golfers are your customers of tomorrow, and they're a pretty lucrative customer segment even today.
PGA Professionals run junior golf camps all summer long, and are implementing after-school programs in the spring and fall
They're making PGA Jr. League a year-round endeavor (with the use of indoor golf simulators during the winter)
Incorporate your other amenities to create fun, social, and even educational opportunities for kids – swimming lessons, fitness classes, racquet sports, and more!
Create a kid-friendly menu in the restaurant or the snack bar to engage kids and foster new friendships
Junior golf tournaments are a great way to introduce competition into your junior golf programming. Be sure to make it fun and low-pressure.
Give a prize for the lowest score, but also give one for the best socks, best shot, the cleanest golf clubs, best sportsmanship, etc
Offer kid-exclusive tee times on a Sunday afternoon to demonstrate your dedication to junior golf
Partner with organizations like The First Tee and Make Golf Your Thing to get juniors from all backgrounds involved in the game and loving golf
Make your driving range and practice area a go-to destination
There's no question that golf is in high demand these days. And while this means busier tee sheets for many courses, this doesn't mean course operators shouldn't be looking at how to grow their facilities. By leveraging the land and facilities they already have, course operators can diversify their service offering and give their customers more opportunities to enjoy the game.
Modernizing spaces such as the driving range and short game area helps PGA Professional in their player development efforts. It can also lead to dynamic facilities perfectly suited for casual practice or fun and socializing.
Ball-tracking systems like Trackman and Toptracer range can elevate any driving range. From group games and challenges to serious club and ball data, these systems offer something for everyone
Add music, food and beverage to the driving range to create a laid-back, service-forward atmosphere
If you have space around the range, add lounge areas to relax, eat, drink, watch sports and enjoy the company of friends and family
Light up the range and keep it open after sunset. Combined with food, drink and music, it's the perfect nighttime activity during the summer months
Open a small mini-putt course for families, young golfers and those looking for an alternative to a full round of golf
Run daily hole-by-hole challenges
Daily hole-by-hole challenges like closest to the pin, fairway challenges and longest drive provide a highly entertaining experience for golfers. Not only can they win prizes, but it creates healthy competition within groups.
If you're a course operator or golf shop owner, you can boost your retail revenues by offering prizes from your golf shop. $10 to take a shot on a par 3 hole. If you hit the green, you get double your money in the golf shop.
This is a tried and true successful way to generate golf shop revenue during outings and tournaments, and no one ever said you couldn't do it on weekdays and weekends during the season.
Create skins games that your golfers can enjoy on a busy weekend morning. Some courses run these as cash games, but to maximize the benefit to the facility, offering golf shop or bar and restaurant credit is a great way to boost those sales. Just remember, no matter how much credit a customer has, they will inevitably spend more.
Golf is growing and changing, so have fun with it!
Let's debunk the stereotype that golf is stuffy, exclusive or out of touch. COVID has brought a younger, more diverse client to our tee boxes and 19th holes and golf professionals are shifting on the fly to implement new programs, highlight new amenities and demonstrate the old game in a variety of new ways.
For many of us, golf in its simplest form is our favorite activity. We appreciate the subtleties that many new golfers might not.
But as golf professionals, we also understand that to generate maximum revenue and be as successful as possible, it's not about us, but about them, our customers. We must strive to make the game fun for the masses, and this has been a dive into some unique opportunities.
Looking for a partner who can help you run amazing tournaments, operate a highly complex tee sheet, deliver an exceptional customer experience, market to new golfers and take your course to the next level? Find out how Lightspeed Golf can help your facility.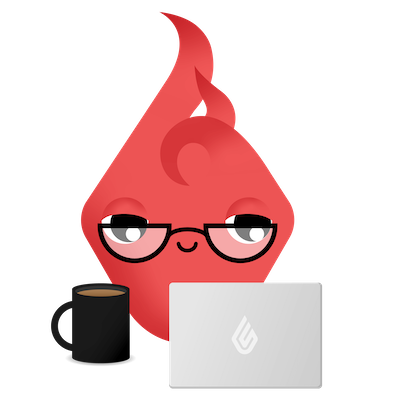 News you care about. Tips you can use.
Everything your business needs to grow, delivered straight to your inbox.