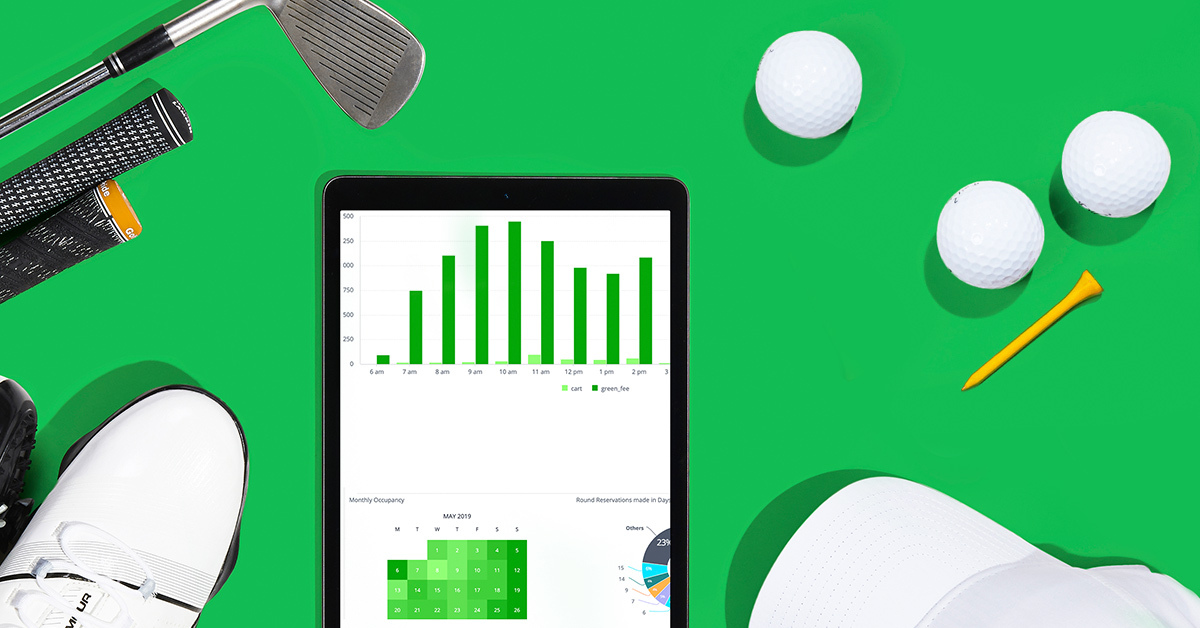 The 2020 season was challenging for the golf industry but overall, it was filled with opportunities and growth. Golf saw its greatest year since the Tiger boom of the late-1990s and courses that were poised to serve an influx of players thanks to the right tools had unbelievable seasons in an incredibly challenging time.
To show you just how well courses that embraced powerful technology performed against the market, we dove into our customer data. We discovered that US-based Lightspeed Golf customers had an increase in rounds played nearly 165 percent higher than the rest of the market. Not only did their course occupancy go through the roof, but they also saw important improvements on a number of key metrics—needless to say, the future looks bright for Lightspeed Golf customers.
Lightspeed Golf customers saw a 23% increase in rounds played
2020 marked a record-breaking year for golf—every state in the continental US saw increases in play of at least 2 percent over last year, with year-to-date rounds up 8.7 percent nationally entering the month of October. Considering the hit most clubs took from March to May, these are significant statistics that highlight the importance and opportunity the past season represents for the industry.


Lightspeed Golf customers, on the other hand, were able to accelerate their growth at a much faster pace—the information we pulled showed an astounding increase in rounds played all across the board. As we entered the month of October, our courses in the US and Canada increased their rounds played by 23 and 26 percent respectively—nearly 165 percent more than that 8.7 percent industry average.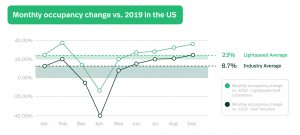 Golf's digital transformation: Accelerating the transition towards online bookings
At the start of the season, most facilities still relied on phone bookings, in-person check-ins and cash payments as a booking process. Of course, this workflow wasn't created with social distancing in mind as the multiple touchpoints represent a considerable transmission risk for both golfers and staff members. In order to make their golfing experience not only safer but also more efficient, golf courses, just like many other industries, had no choice but to embrace modern technology—more facilities than ever now relied on online bookings to fill in their tee sheet.

In the past, operators were reluctant to impose online bookings on their golfers for fear of how they would react. However, it wasn't long before golf courses realized that players of all ages quickly adopted the new booking system. Del Ratcliffe, owner of Ratcliffe Golf Services and a Lightspeed customer, was even able to almost completely transition his booking process online. "The ease and ability to seamlessly transition our business to a digital, contactless model while driving online reservations from 20 to 90 percent in a week reveals how indispensable Lightspeed has become as a tool for sustaining SMBs in 2020," said Del. "It also showcases the strong prospects for golf's continued growth in 2021 as course owners remain agile and competitive in the evolving industry."
Operators are embracing the new era of golf course management
The pandemic was a wake-up call for golf courses to modernize, adopt technology and catch up to other industries. In many states such as Minnesota, golf courses were actually forced by their local governments to adopt technology before they could reopen. But the benefits of golf course technologies extend far beyond social distancing—they actually streamline your operations, help you generate higher revenues and create a more convenient experience for your golfers. As more and more courses are seeing the benefits of technology in the booking process they're realizing it's time to leverage a wider array of technological tools to improve and elevate their operation.
Lachute Golf Club is a great example of a golf course that was able to quickly shift its operation online and generate much-needed revenue. Golf expos were usually a major revenue generator for the course but due to the cancellations caused by COVID-19, customers needed another avenue to purchase packages and memberships. That's where the eCommerce store they set up truly prospered—Lachute Golf Club was able to recoup 100 percent of sales that they would normally make at golf expos. Lachute Golf Club perfectly illustrates how facilities that had already embraced powerful management systems were able to quickly adapt to overcome the unforeseen challenges of the 2020 season.
New opportunities in 2021
Things are not going back to normal once the pandemic is over, and that's good news for the golf industry. In spite of the incredibly unfortunate context of the 2020 season, it gave golf a second wind. Not only did it bring millions of new golfers to the game, but it also pushed facilities to modernize, embrace advanced technology and catch up to other industries. While there are no guarantees that the game will remain as popular as it was this year, facilities now have all the experience they need to retain golfers. It is very important for golf to keep pushing innovation and find new ways to bring the industry to new heights—building on the tremendous progress we've done so far. Golf is in a better position than it has been in the past two decades, let's take advantage of this opportunity and embrace the new era of golf.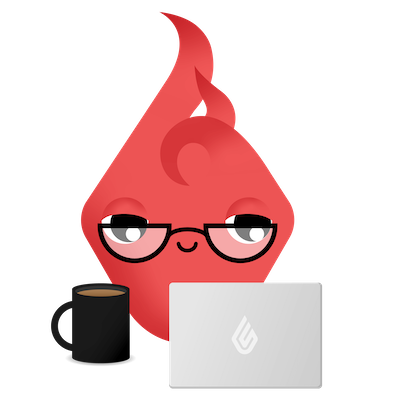 News you care about. Tips you can use.
Everything your business needs to grow, delivered straight to your inbox.