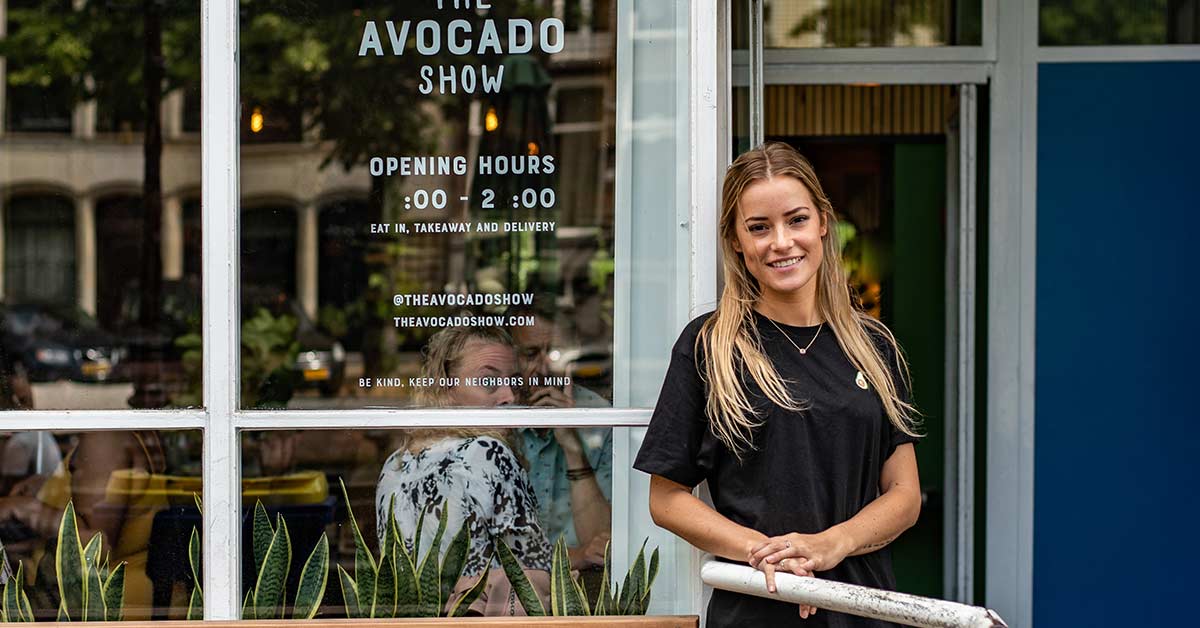 What makes one restaurant consistently busy while the competition struggles to fill the dining room? Tracking profits and losses is key to staying in business, but many of the most important aspects of running a restaurant successfully are intangible and can't be classified as a line item on a spreadsheet.
In this article, we'll cover the key aspects that any successful restaurant owner should be mindful of when running their business. We'll also shed light on how much it costs to run a successful business and we'll share stories of restaurateurs doing it right.
Let's dive in!
7 ways to future-proof your restaurant
This guide will walk you through the game-changing restaurant tactics that'll add flexibility to your business—a key to thriving in the new world of hospitality.
What are the key success factors in a restaurant business?
Running a successful restaurant is no easy task. And the success factors that come into play will vary, depending on the type of business that you have. That said, here are the most common restaurant success factors that can make or break your business.
Concept

. Every successful restaurant has a clear, distinct concept. Whether it's farm-to-table, fast casual, or fine dining, the concept needs to be consistent throughout the menu, décor, and service style. A unique concept that stands out from the competition can bring customers through the door, while consistency keeps them coming back.

Food and drink quality.

At the heart of a successful restaurant is the quality of food and drink. Using fresh, high-quality ingredients, offering a variety of dishes and beverages that appeal to your target market, and delivering consistent flavor, presentation, and portion size can significantly contribute to a restaurant's success. A talented chef who can create exciting and delicious dishes is an invaluable asset.

Customer service.

A friendly, efficient, and attentive staff can enhance a customer's overall dining experience and generate repeat business. Invest in training your staff to understand customer needs and meet them in a professional, personable manner.

Location.

Restaurants that are easily accessible, visible, and situated in a busy area or an area that complements their concept tend to do better. Adequate parking and accessibility by public transport are also important considerations.

Menu innovation.

While consistency is important, so is innovation. Regularly updating the menu with new, exciting options can keep customers interested and prevent your restaurant from becoming stale. This is why proper

menu engineering

is so vital to a restaurant's success.
How much does it cost to run a restaurant?
The cost of running a restaurant business depends on factors such as your dining concept, location, the type of ownership (e.g., independent or franchise) and more.
Here's a breakdown of some of the costs associated with running a restaurant.
Rent.

This will depend largely on your location and the size of the restaurant. In busy city centers, this could range from $2,500 to $20,000 per month or even higher.

Equipment. In total,

restaurant equipment

, point-of-sale systems, furniture, and other initial equipment purchases can run from $50,000 to $150,000, depending on the extent of your needs.

Inventory.

Initial inventory, which includes food, beverages, and other supplies, can range between $5,000 to $15,000. The cost will then be a recurrent one as inventory will have to be replaced regularly.

Labor.

Labor costs, including salaries for chefs, servers, and cleaning personnel, are usually one of the most significant ongoing costs. This can range from 25-35% of your total sales.

Marketing and advertising.

The budget for your

restaurant marketing strategy

can vary widely depending on the scope and scale of the marketing efforts. Initial marketing costs might be higher to create awareness when the restaurant first opens, while ongoing marketing might be a smaller, regular monthly expense.

Utilities.

Monthly costs for electricity, water, gas, waste removal, internet, and other utilities will depend on the size and volume of the restaurant, but can range from $1,500 to $5,000 or more.
Now that we've covered the fundamentals and the costs of running a restaurant, let's look at the specific steps you can take to maximize your success.
Recognize the importance of your staff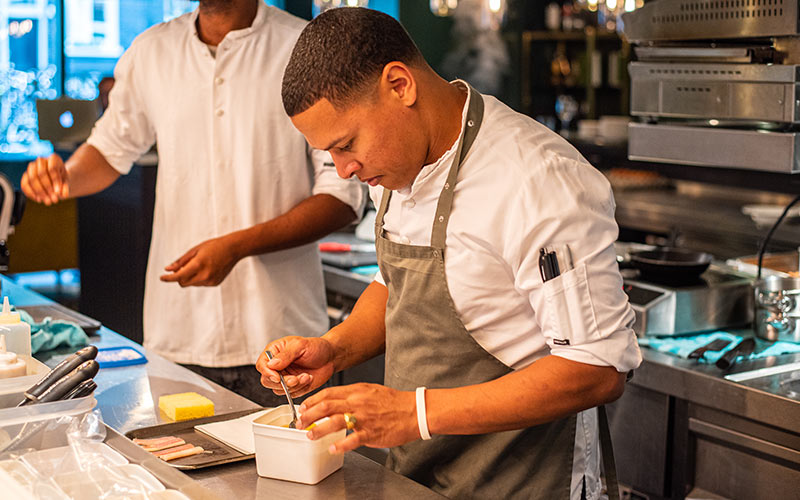 If you want to run a successful restaurant, your staff will be the number one factor in keeping guests coming back. The kitchen staff is the backbone of a restaurant, while your front of house crew is the public face and persona. While guest experience is number one in the hospitality business, it cannot exist without a happy, motivated and devoted staff.
In order to hire and retain the best possible staff for your restaurant, you should:
Create a

hiring method

that aligns with your personal values and hire your staff based on those key traits.

Show your staff that you appreciate them through appropriate pay raises, outings, acknowledgments and more.

Identify stressors in the workplace and work to eliminate them.

Measure tenure and provide a path for growth within the company.

Conduct periodic check-ins or send out staff surveys to keep your finger on the pulse of staff satisfaction.
Offer a seamless guest experience
The guest experience must be seamless and immersive from beginning to end. Parking, seating, service, food and drink quality, the payment process, their departure and all interactions with staff and management in between must be on point. The goal is to exceed expectations in each individual step. When a restaurant fails to meet expectations, even in one category, it can potentially ruin a guest's entire experience and receive a negative review.
And because no night of service is without its flaws, it's not always about what happens, but how we handle it. If a mistake is made, acknowledge and fix it. Our job is to make sure there's a happy ending to every story, even if that means that the guest felt like management heard and responded appropriately to a complaint.
Javier Meneses, of Waterfront Bar and Grill, San Diego's oldest tavern that's been nicknamed "San Diego's friendliest bar," explains that they received that title by "touching tables, having the staff say 'hello' to everyone who walks in through the door, saying 'bye' when they leave, and inviting guests to come back. Getting their names and using them. Making the guests feel genuinely welcome and not like a transaction."
Create a buzz online and in-house
So much of this business is driven by guests coming to see who else they know there, to be seen by others who are there or to check in on social media. As a restaurant operator, your job is to fan this flame. Seat your restaurant so it always appears full by first opening your sections visible to walk-by traffic during slower times, and seating guests outdoors when weather permits. Encourage your patrons to check in on social media and post pictures of their experiences.
And when you do see those posts and tags rolling in, make it a point to re-shared them with your audience. Recess in Chicago, for example, regularly reposts content shared by their patrons and visitors.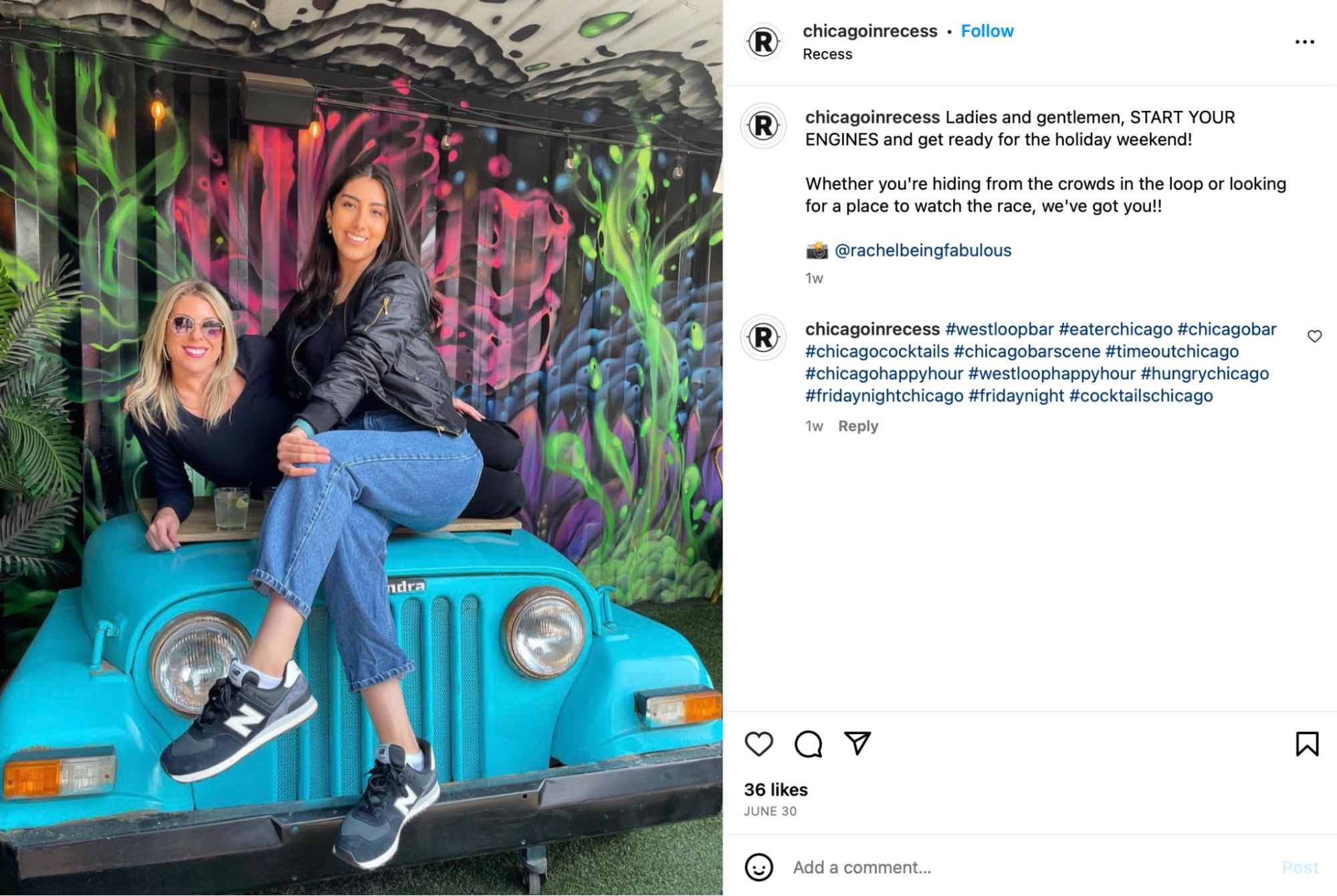 Highlight your restaurant's unique qualities
It always helps to have something special to you that gives people something to talk about and a reason to come back. With social media, it is increasingly important to be photogenic with fun, creative drinks and or dishes. Whatever it is, own it, merchandise it, make it yours and get people talking about it.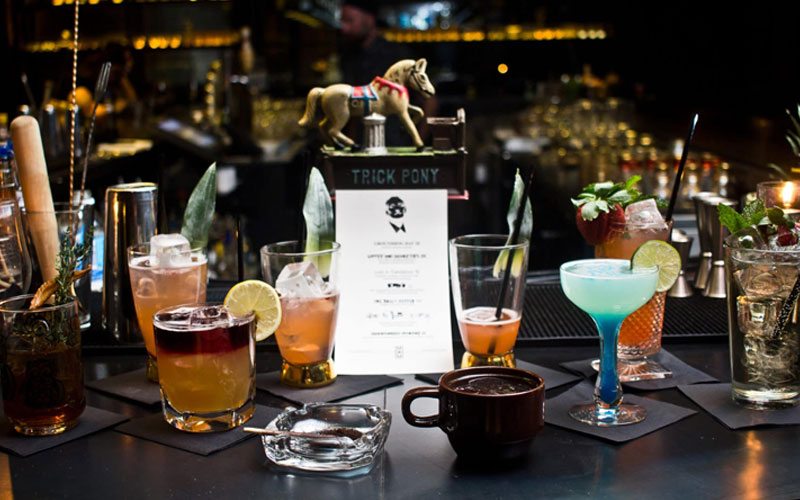 Understand your brand
To run a successful restaurant, you should know your restaurant's brand like the back of your hand. Don't try to be all things to all people. If there are already five versions of your concept in your market, people won't be eager to try another. They want something unique.
Your passion and drive are integral to your eventual success, and they come from doing what you love and believing in your mission. Create something that represents what you enjoy and what you know. Create something that you're excited to get out of bed for, something that will help strengthen your passion and spread it to others.
Be proactive about accounting
As Benjamin Franklin once said, "A place for everything, and everything in its place." This goes for physical items as well as accounting procedures and standard operating procedures. Clearly communicate the expectations, follow through, be organized, label everything, set pars, forecast your sales and set goals. This starts with really knowing your business, getting your hands dirty and having your finger on the pulse of your business. Set up systems for everything and continually enforce them.
At Our Place in Burleson, Texas, Benji Arslanovski explains how he leads his team.
"I am firm on how I want things from my staff but I'm fair. I never ask my staff to do something I wouldn't do; I lead by example."
This all starts from really knowing your business, diving into the details of your profit and loss statements, understanding opportunities for improvement, knowing what physical changes will garner the desired results, rolling it out and then monitoring it until it sticks.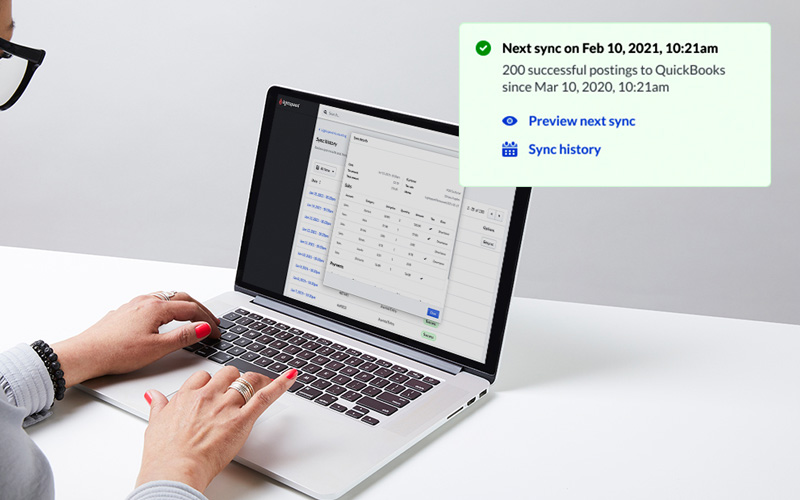 Create a strong social media presence
Your prospective guests are most likely looking you up on social media before they dine and want to see your food, your sourcing, a packed house of other happy guests and behind-the-scenes action. Think about how to make every inch of your restaurant Instagrammable, whether it's a piece of decor or a place setting. If it doesn't catch the eye, think about what tweaks would make it more interesting. You can manage the accounts yourself or enlist a savvy staff member to take control of posting of authentic pictures and videos.
Take for example, Life House, which runs several hotels. The company often posts beautiful photos of their hotel restaurants on social media, showcasing elegantly plated dishes, unique cocktails, and their chic, perfectly curated interiors.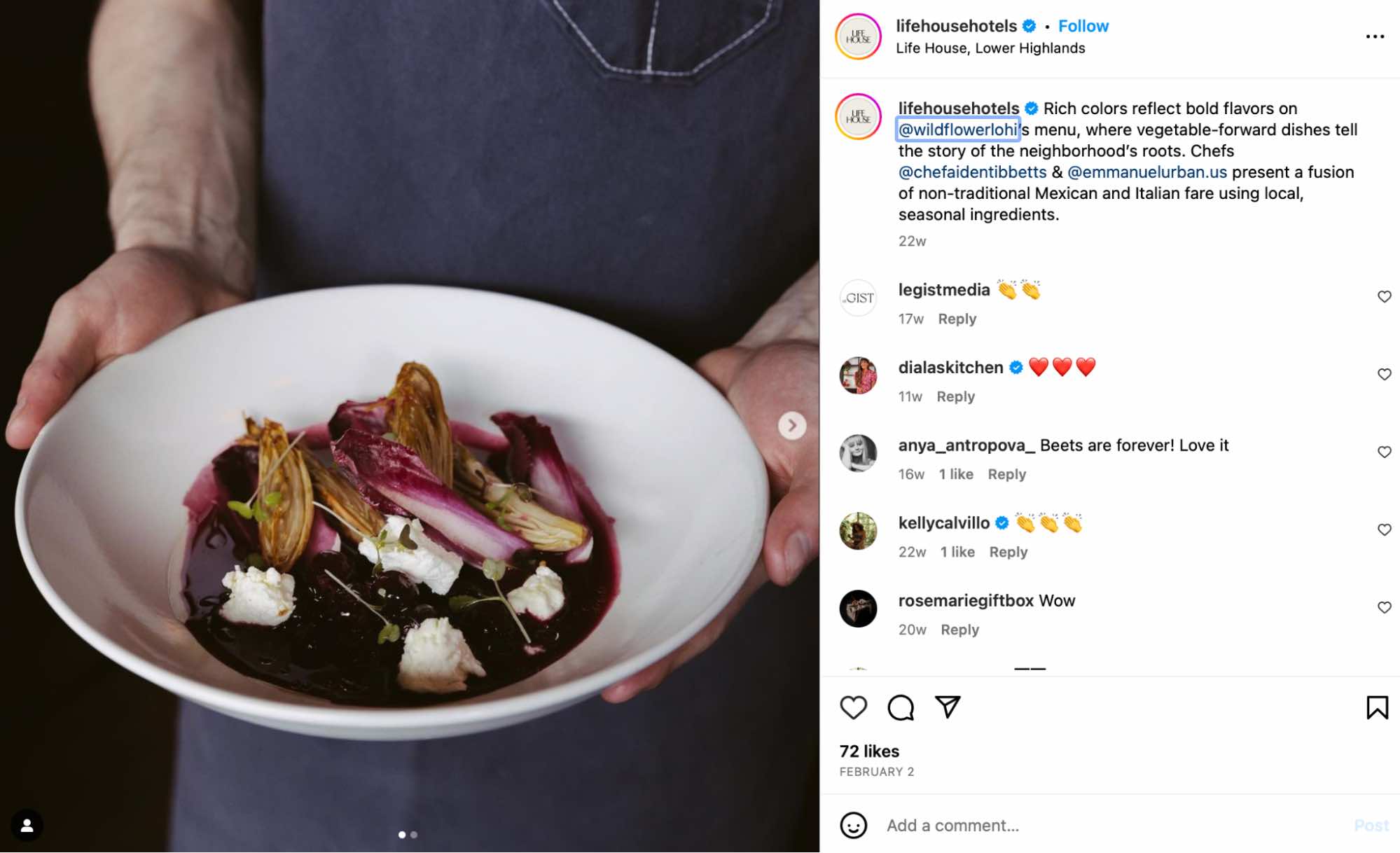 Keep it consistent
Maintaining guest loyalty and increasing the frequency of visits is a key step in maximizing your sales. In order to develop those long-term frequent regulars, and even your more infrequent guests, your restaurant needs to be consistent with the service, atmosphere and, most importantly, the food.
It's also important to be consistent with your staff when it comes to training, rules, consequences and rewards. Consistency defines and manages expectations. It tells both guests and the staff that you can trust us, that we're not going to surprise you or pull the rug from beneath you.
Serve the best food in town
This goes without saying, but your food should be the highest quality possible for your restaurant type and price point. Whatever kind of food you serve, whether it's served on fine china or a compostable takeout container, should be able to blow your competitors out of the water.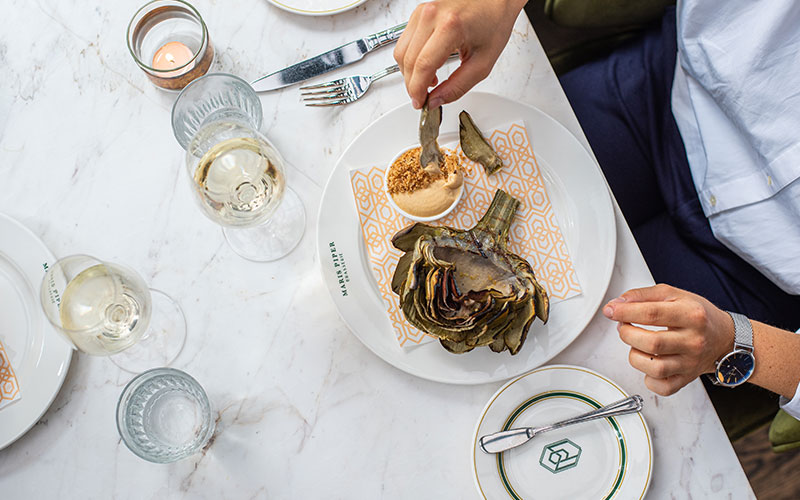 Don't rely too much on your location
Yes, the three most important factors when choosing your property are location, location, location. But just as a great location can't guarantee success, a tough location doesn't bar you from it. Matt Corona of Boneheads Wing Bar in Rhode Island explains, "My first location is/was in a very challenged area. Nothing around it that was worth driving to. But we went into it with the intent to become a destination. We did that with our (great) food and commitment to service. We have now solidified ourselves as such. We stay busy and people continue to line up and wait to eat here."
Just as Matt didn't let a bad location deter him, don't let a great location make you feel too confident. Just because your restaurant is in a walkable area, that doesn't mean you can sit back and watch the tables fill up without utilizing marketing or social media to get the word out.
Make use of powerful tools
As a restaurateur juggling between customer satisfaction, weighing good and bad performing menus items and having smooth functioning staff. can be very difficult tasks to keep track of.
Advanced Insights offers a direct solution for this, a powerful tool used to provide insight into sales, customers, and staff performance. Utilizing the platform allows you to dive deeper into the behavior of individual customers by creating unique profiles, as well as analyzing menu data to identify which dishes are most popular and market them accordingly or reevaluate those doing poorly. All sent in one easy-to-read email in the morning with a brief and concise summary of sales from the day prior.
Grant Macdonald of Kotsu Ramen & Gyoza explains using Advanced Insights the restaurant has greatly benefited from getting insights, "This item sells really well, but people come here to try it and then don't come back. Other items don't sell as well, but customers keep ordering them. This kind of data drives really good decisions about what needs to be on our menu."
Examples of successful restaurants
Implementing these tips has been a formula for success for many restaurants from when they started their business to the current daily operations.
Check out the examples below.
Recess
Recess, Chicago's largest patio grew from 31 customers on its opening night to 4,000+ customers with 200+ staff. Recess needed a system that would aid in smooth operations between staff members and handle the spike in summer traffic.
Using Lightspeed the staff at Recess were given easy and quick training as part of onboarding using modern devices, allowing the staff to maximize productivity.
Taverne Atlantic
Taverne Atlantic, a popular restaurant and bar in Montreal, effectively managed its high traffic and dual indoor-outdoor service through Lightspeed Restaurant.
The system's fast point-of-sale feature, customizable floor plans, and mobile accessibility enabled the business to swiftly serve customers, coordinate its two dining spaces, and make on-the-go changes.
General Manager Emmanuel Vallières praised Lightspeed's user-friendly nature and its role in facilitating service and boosting operational efficiency, even during peak times. As the business thrives and plans for growth, Lightspeed remains a vital tool for Taverne Atlantic's success.
Tuck Shop
Tuck Shop, a casual fine dining establishment, utilized Lightspeed Restaurant to increase service speed and efficiency, thus maximizing their covers. After upgrading their kitchen and setup in 2019, they switched to Lightspeed for its comprehensive reporting capabilities.
Owner Jonathan Metcalfe emphasized the significance of customizable reports, which provide insights in an accessible, clear manner. The quick service facilitated by Lightspeed allowed the restaurant to serve more customers by saving precious minutes at every step of service, demonstrating how technology can effectively optimize operations in the restaurant industry.
"Lightspeed to me is a premium product," says Jonathan. "It's a premium point of sale service, but it has so much depth to it. It has so much versatility. That's what you like to see when you're working with the best services."
Table Rock Coffee Roasters
Table Rock Coffee Roasters used Lightspeed's flexible and customizable POS system to streamline their unique workflows, serving customers faster and more efficiently.
Founder Chris Richard customized the POS to intuitively fit their needs, including drive-through service, ensuring a smooth onboarding experience for his team. The intuitive and color-coded system facilitated quicker orders and happier customers. In addition, Lightspeed's robust reporting capabilities helped the coffee shop monitor their growth, make sales projections, and plan for expansion. With two locations in operation and two more in progress, Lightspeed has played a pivotal role in Table Rock's successful journey.
Final words
Running a restaurant will never get easier, but it will get smarter. The right restaurant POS system can help you streamline some of the tasks we've covered here so that you can focus on what's really important—your staff, your guests and your food. Watch a demo today to find out how Lightspeed can help.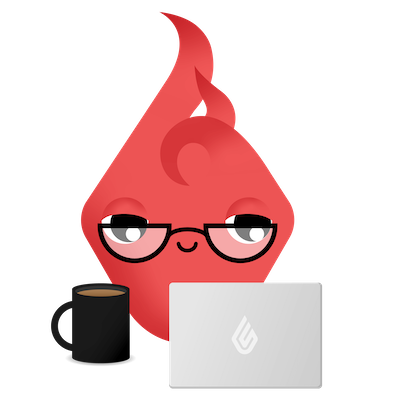 News you care about. Tips you can use.
Everything your business needs to grow, delivered straight to your inbox.