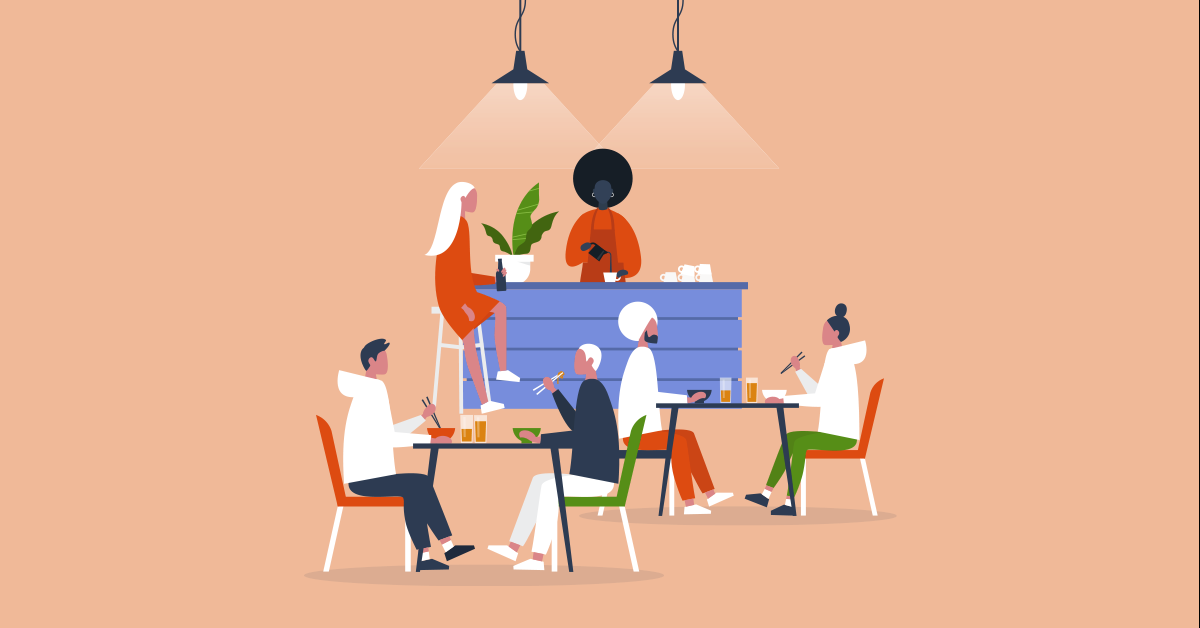 Running a coffee shop isn't easy, especially if it's your first attempt at entering the food and beverage business. However, with a thorough business plan, a lot of hard work and some expert guidance, you can give yourself a better shot at creating a successful coffee shop business. That's why we've created this comprehensive guide with tips, tricks and tools that will make you an informed coffee shop owner who is set up for success.
How to operate a coffee shop
Thrive in the new era of hospitality
Opening a coffee shop post-2020? You'll want to stay ahead of trends and adopt future-proof strategies that will help your business grow and succeed. We've outlined proven tactics in a free downloadable guide.
What to consider when opening a coffee shop
A business of any kind requires a strategy and plan to move forward successfully. We recommend reviewing the following points to begin taking those first steps forward.
Location
Location is a huge factor in the success of any brick and mortar business and should be seriously considered before making any investment in property. You can have the best shop in town, but no one will know it if they can't find you. Be sure to pick a location that is easy to find and get to. If possible, pick a location that's easy to get to by car, public transit or by foot.
Also, spend some time in the area where you're thinking of opening your shop and get to know the community. Is it a bustling community of early risers? Is there a school, hospital or offices nearby? These are the signs of a good location.
You should also be aware of possible competition in the area. How many coffee shops are in the immediate vicinity? Having too many of the same type of business clustered together can be bad for a new business opening up.
Interior design
Once people have found you on a map, you have to draw them through your doors and keep them in. The best way to encourage this behavior is by emphasizing the interior design of your coffee shop. Creating a strong visual identity is a popular way to brand yourself and stand out from competing businesses. Take the opportunity to fill your shop with connections to the community and display merchandise in creative ways to catch a customer's attention. Use the design of your shop to reinforce your brand and cultivate the impression you want to leave in customer's minds to attract your chosen demographic. (Check out the 11 examples of unique coffee shop decor ideas below to get you started.)
Interior design also impacts the efficiency of your business. Make sure the area behind your coffee bar is laid out in a way that lets multiple baristas work at once to maximize the number of customers served. Seating needs to be spaced out in a way that allows you to have as many chairs in your shop as possible. Just be sure that your seating arrangement doesn't interfere with the flow of traffic in your space.
Marketing strategy
Your location and interior design are huge parts of your marketing strategy, but there's more to it than just that. Marketing has to do with how well you brand yourself and build connections with customers that makes them want to visit your business again. Marketing campaigns don't have to be expensive, and putting the right one in place will keep customers intrigued by your business.
Your coffee shop POS system can handle part of this for you by helping you manage your customers. Customer management software is integrated into your POS software and allows you to manage and track history with your customers. Track their spending with you and make sure they're members of your loyalty program.
You can also sign your customers up for email alerts. Email marketing campaigns can be very effective reminders to your customers to come back. With email, you can create incentives for customers that will make them want to come back.
Drink and food menu
Having original and fun food and drink selections make your business unique and can be just as effective at getting your customers to remember you as a logo. Offer different ingredients to add to your drinks and food like spices and options for various dietary needs. Customers will know that you're the only place in town that sells a blended drink they just can't live without and that you care about their needs so they'll associate your coffee shop with a positive experience.
Finding and working with suppliers
The right kind of supplier can be with you throughout the life of your business, and that's ideal. Customers will be looking for consistency with each visit to your coffee shop, and suppliers do influence your ability to achieve that. When choosing a supplier, pick one that wants to learn about your business and your customers. Learning about each other and proper communication is essential in any business. Suppliers and business owners who do this effectively can use the information they gather to increase profits on both sides.
Hiring and managing employees
Your employees are the face of your business, especially when you're not there. Hiring the right people can make or break a business. Happy and positive employees engage well with customers and keep a business clean and orderly, all while helping customers. Make sure to thoroughly look through all applicants when choosing baristas and other staff to ensure their values align with your own.
In terms of employee management, your staff can clock in and out of their shifts directly from a POS system. Not only does this save you from needing to buy a separate time clock, but you can easily track hours for more accurate payroll.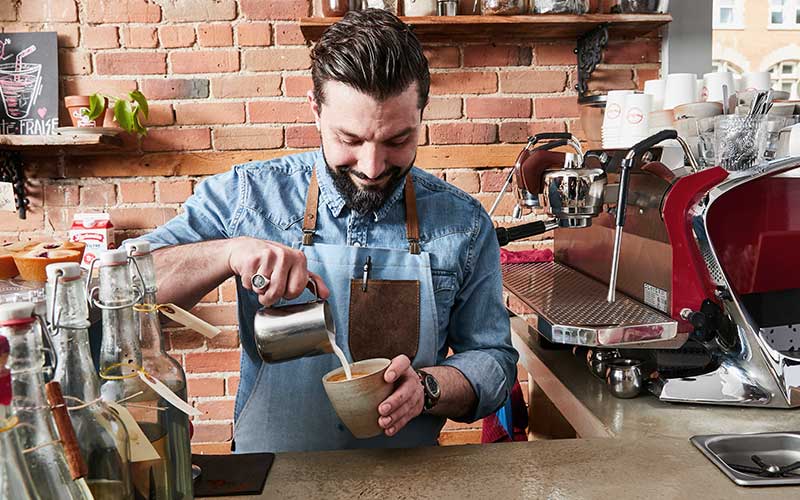 Coffee shop equipment
Along with your latte artists, you're going to need the right equipment to make it through the business day. With that in mind, let's focus on the basics that pretty much every coffee shop will need.
Coffee makers
A coffee shop surely needs coffee makers, but not just any machine will do. You will need coffee makers that can consistently make a high quantity of high-quality coffee. It's a good idea to choose a coffee machine that can produce large amounts of coffee at one time, so you don't have to brew it throughout the day constantly. A french press, Moka pot, pour over and vacuum coffee maker are all different, so be sure you know the kind of coffee you're looking to serve to determine which machine would work best.
Espresso machines
Drinks made with espresso and espresso shots are popular options for many coffee drinkers. Having a durable espresso machine is a smart investment.
Coffee and espresso grinders
Grinding your coffee and espresso beans gives your customers the freshest cups of coffee possible.
Cooking equipment
You don't have to limit your offerings to coffee. Serving food that complements your coffee and other drinks can be an asset. Ovens, fryers, pots, pans and utensils are all things you will want to consider, especially if you plan on making food from scratch.
Blenders
Blenders add to the versatility of your drink menu giving your customers more options.
Storage and shelving
You'll need proper shelving and storage for both behind the counter and in front of it. Having an organized system in place for storing things will make your day-to-day operations run more smoothly.
Refrigeration and freezers
Proper refrigeration will ensure your items stay fresh for as long as possible.
Coffee shop point of sale (POS)
A cloud POS simplifies and automates many of the day-to-day tasks associated with running a coffee shop. As an owner, this means you have less busywork to worry about, freeing up more of your time on an everyday basis. With a modern POS system, processing custom orders (no matter how elaborate) is as simple as tapping a few buttons, keeping your line moving and customers happy.
Additionally, when you perform everyday tasks like running a transaction, creating a new customer or adjusting inventory cost, your POS records it. It then converts that data into reports. These reports can cover everything from sales performance to current inventory levels to profit margins per product and much more. With these insights in-hand, you'll be well-equipped to make informed decisions that drive long-term growth for your business.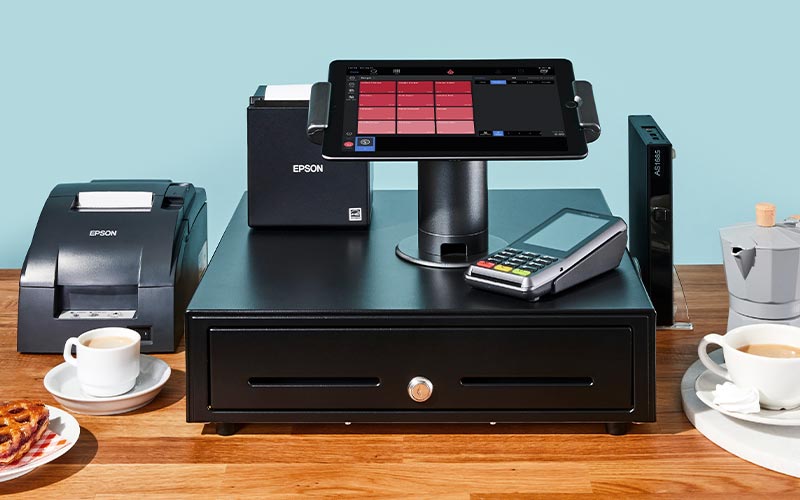 Laws and regulations for food service
The laws that regulate food service depend on the state and locality in which your business operates. Be sure to check the Food and Drug Administration or the Canadian Food Inspection Agency for information on food service laws in your area. There are some permits and regulations to look at depending on what exactly you're planning to sell. For example, in some states, selling homemade goods requires a certain kind of permit. Selling alcoholic items also has certain requirements and requires specific licenses.
You're also going to need to allocate space for all of your appliances, chairs and other aspects of your business. That's where a floor plan comes in.
Why you need a floor plan for your coffee shop
A floor plan is an organizational tool that you can use to make the best of the space you have in your shop. You can direct the flow of traffic easily with a floor plan that guides customers from your front door to your counter. By clearly showing your customers where they need to go to make a purchase, you can reduce confusion and grow revenue in the process. But organizing your shop can do more than increase sales. It can help you control your inventory and protect your business from theft.
11 unique coffee shop decor ideas
Whether you're daydreaming about the future or you're invested in a space and eager to open up, these unique coffee shop decor ideas are the place to start. They'll help spark your creativity if you aren't sure how to decorate your tables or if you're trying to carry out your coffee shop's decor on a budget.
1. Mexican coffee shop decor ideas
So many Mexican coffee shops are filled with two things: books and great music. If you want to play up the Latin American vibes in your coffee shop, the first thing to do is source some top-notch Mexican coffee.
Second, don't shy away from bold colors—they're what separates Latin American decor from many other types. Mosaics are a great option not only for your walls but for table tops as well. And, of course, the more you can buy from actual Mexican makers, the better. If you've got plants that you want to incorporate, go for traditional terracotta pots.
2. Rustic coffee shop decor ideas
Start with exposed wood, pair it with some Edison bulbs for lighting, and you're already halfway there. The key here is to let raw elements shine in their natural states.
Fill your spot with furniture from local woodworkers and add handmade cushions of comfort. Plants incorporate well into the rustic aesthetic, as do antique wash basins as sinks and vintage metal stools encircling your bar. Play up natural light as much as you can and keep your dishware simple, and you'll nail the rustic vibe on the head.
3. Italian coffee shop decor ideas
If you want to go the Italian route, the thing that you really have to focus on is a great espresso. Real Italian spots take their espresso seriously and they never offer it to go, which is something to consider if you really want to make it authentic. When it comes to decor, focus on keeping it cozy. Sprawling coffee shops like Starbucks are the antithesis of the tiny, local Italian spot. Don't be afraid to use lots of tile as well!
4. Minimalist coffee shop decor ideas
For those looking to keep things simple, you're in luck. Minimalism is coming back in a big way when it comes to coffee shop decor. Think of art sparingly hung on the walls and clean and sleek lines on everything from your furniture to storage.
The central tenet of minimalism is that everything has its place and nothing is included that isn't essential. You can't go wrong with simple wooden furniture, classic black and white tile floors, good lighting and strategically placed mirrors.
5. Industrial coffee shop decor ideas
Starting a coffee shop in an unconventional space? Don't worry about the exposed brick and pipes—instead, create an industrial look around it. Long wooden tables and chairs are the perfect seating options for an industrial coffee shop, creating a classic aesthetic that customers will love.
6. Parisian cafe decor ideas
If you're planning on serving up crepes with your coffee, having Parisian cafe decor is a huge selling point. Red umbrellas and awnings above an outdoor space will attract pedestrians looking for a cup of french press. In the interior space, make sure to have plenty of art on the walls and keep it dimly lit, to get the full Paris cafe vibe.
7. Vintage coffee shop decor ideas
A vintage-inspired coffee shop takes inspiration from the days gone by and brings it into the modern day. Having antique bookshelves, cabinets, tables and chairs can add some historic value to your space. Wall decor, curtains and unique decorative pieces from the days of old can help pull together the theme, keeping the coffee (and nostalgia) brewing.
8. Funky cafe decor ideas
Stimulate customers senses even more than the coffee you serve with some eclectic cafe decor. Including memorabilia from the 70s and 80s and pop art style pieces will help pull this look off. Use the boldest and brightest colors of the rainbow in your furniture, and don't worry too much about mixing and matching patterns.
9. Hipster cafe decor ideas
Hand-written chalkboards and paintings from local artists can help boost hipster cred and drive those beanie-wearing, beard-having trend-setters to your cafe. Additionally, you can't go wrong with hanging up some old records and putting board games out for customers to enjoy. Whatever you do, don't forget to have great WiFi!
10. DIY coffee shop decor
Not only can DIY coffee decor save you a ton of money, but it also adds a unique style that customers won't be able to find anywhere else. Hanging coffee mugs, repurposing potted plants and using elements of nature like wood and stone can add an authentic sense of home to your coffee shop.
11. Modern cafe decor ideas
Smooth white walls with tan counters and tables to match can create a clean modern look any 21st-century coffee-lover will love. Add bright lights to bring out the shine on those stainless steel appliances you use to make the trendiest new coffee blends. With the right cups, tables, and utensils, this just might be the style to drive the most Instagram-worthy results.
Plan ahead for success
Starting and running a successful coffee shop is the result of the right combination of planning, hard work and maybe even a little bit of luck. But by learning all you can about what it takes to run a successful coffee shop before you get started, you give yourself a better shot at success.
Want to equip your business with industry-leading hardware and software? Chat with one of our experts to see how Lightspeed can help.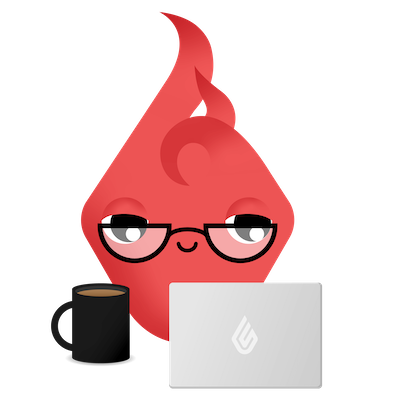 News you care about. Tips you can use.
Everything your business needs to grow, delivered straight to your inbox.