Loyalty Programs: the Most Effective Marketing Strategy for Independent Restaurants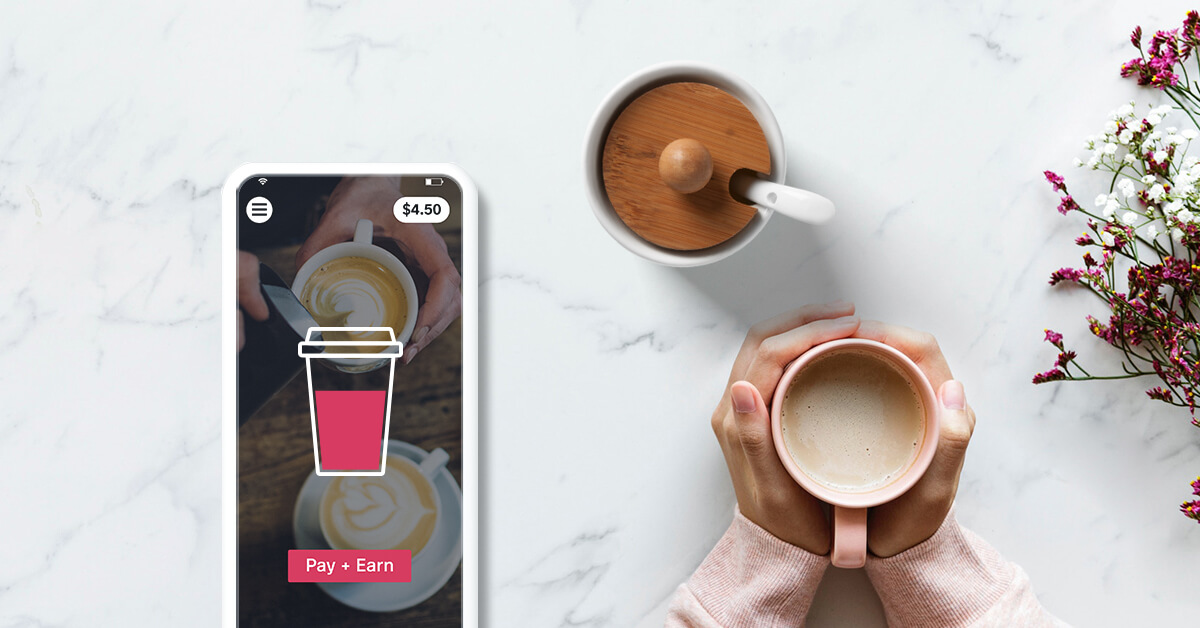 Note: while this blog uses cafes as an example, the same principles apply to any independent restaurant or bar looking to increase customer retention and loyalty.
When Starbucks launched its loyalty program, they saw an instant growth in sales. Global same-store sales rose 7%, driven by a 4% increase in customer visits. Net revenues increased 18% to a quarterly record of US $4.9 billion.
While you may be thinking to yourself "yeah, but they're Starbucks", any cafe can learn from their success. Independent cafes actually have a few strengths that the big chains simply can't replicate.
While Starbucks has the advantage of many locations, you have a secret weapon: you aren't a multinational chain. You're niche. You're authentic. You serve ethically-sourced, fairtrade coffee that doesn't taste like diluted bean water. You're a coffee aficionado's paradise.
So let's focus on leveraging your strengths. How?
By creating a marketing plan to get them in the door, using a loyalty program to keep them happy, and incentivizing them to refer friends and grow your customer base in the process.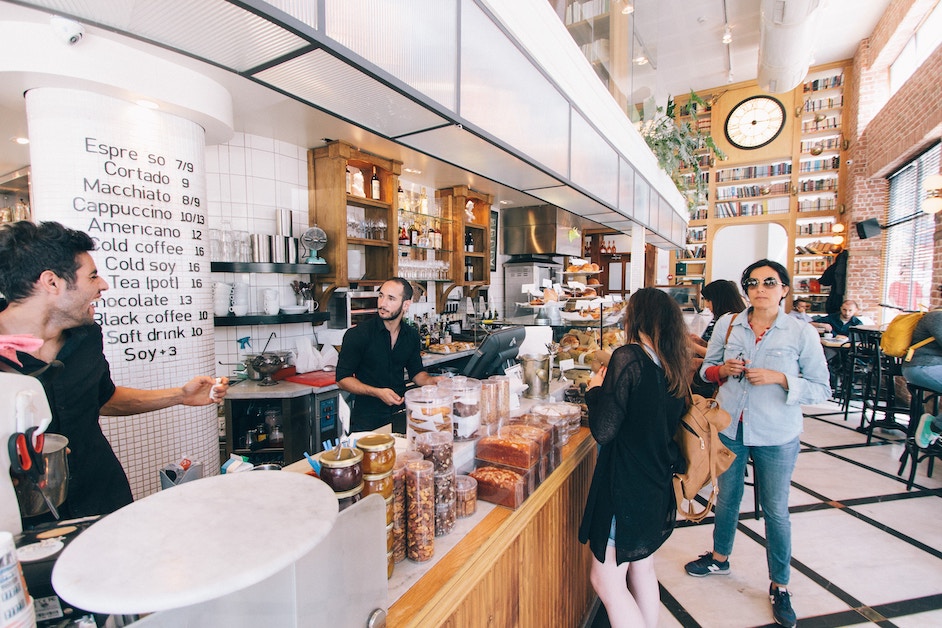 Make your customers feel appreciated
A study by Technology Advice found that 83% of consumers are more likely to buy from a business that has a loyalty program. So when it comes down to you and the coffee shop down the block, a loyalty program can be a difference-maker for customers.
The core of a loyalty program is to show customers that you value their business. They're going to buy your coffee because it tastes great and isn't mass-produced. But they're going to keep coming back because your loyalty program incentivizes them with free drinks and snacks. You're not just saying that you appreciate them, you're showing them that you appreciate them.
Turn your one-timers into regulars
with Lightspeed Loyalty
Create enticing, relevant rewards
The same study from Technology Advice found that 59% of customers prefer loyalty programs tied to smartphone apps. When what your customers want and what you want is aligned — everyone wins.
Application-based loyalty programs have a ton of benefits, but the most important one is that you can collect your customers' contact information and purchase history, and market them with relevant offers.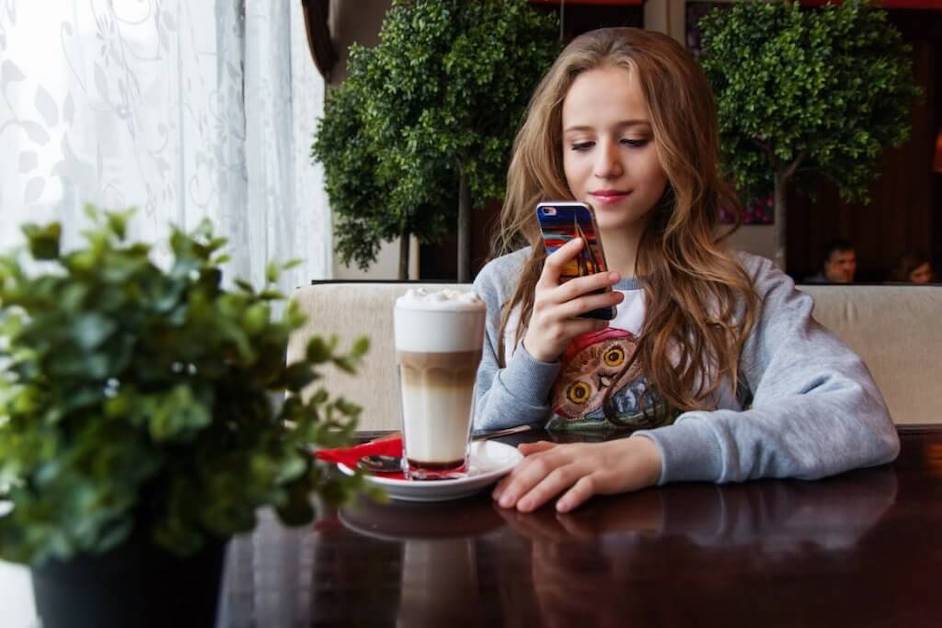 For example?
Let's say one of your customers order an Americano and bagel with cream cheese every weekday. Instead of giving them the same reward as everyone else, you can use their purchase history information to give them a reward that they actually want.
Make your die-hard fans feel special
56% of customers love feeling like they're part of an exclusive club. When you have the ability to collect customer purchase history, you can also create an automated tiered rewards program. The higher the tier, the better their rewards.
For example ?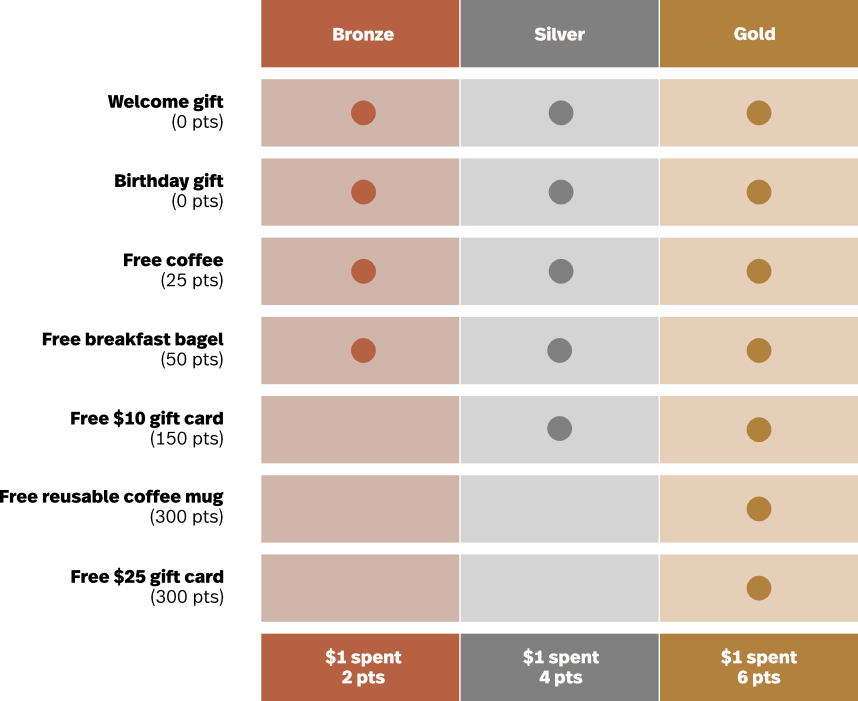 This loyalty program strategy helps you gamify your customer experience while giving your most loyal customers (the ones who've spent the most in the past year) even more enticing rewards. When you have different reward tiers, customers are incentivized to spend more, unlock proportionally better rewards and be part of a progressively select group.
For more examples of tiered loyalty programs, check out this post on Hubspot.
Improve your brand's reputation
Loyalty programs can help you endear yourself with your customers and build your brand from the inside out. What we mean by that is that your existing customers are your biggest brand ambassadors. If you focus on making them happy, they're more likely to recommend your establishment to their friends.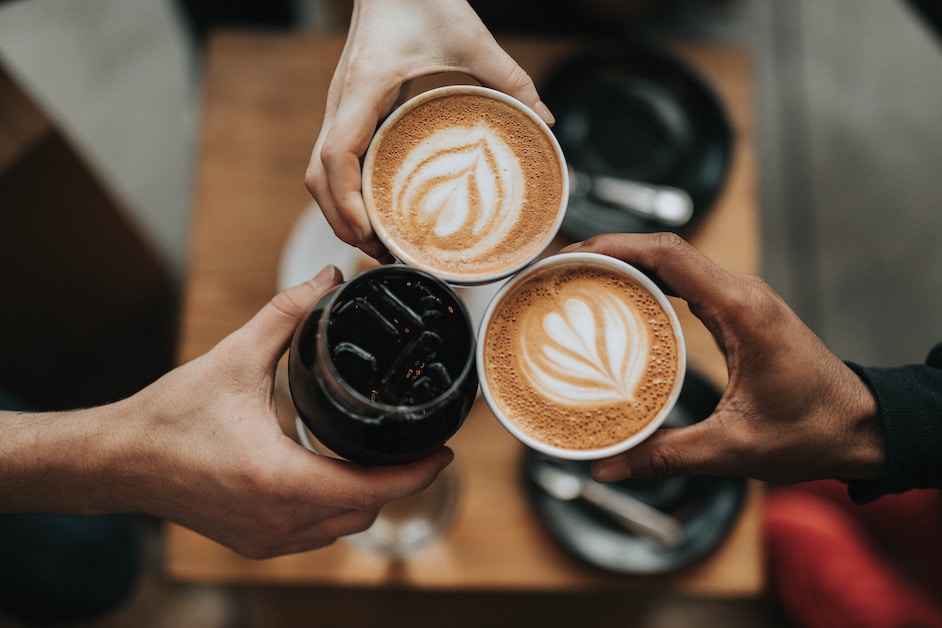 Customer referrals are one of the most effective ways to bring in new customers. Why? Because 77% of customers are likely to buy from a business that they're introduced to by friends. Think about that for a minute. For every 10 people a customer talks to, seven will likely visit your cafe if what they hear is positive.Give your existing customers a good reason to talk about you with their social circle.
Loyalty programs enable you to send them personalized offers by email for special occasions like their birthday or one-year customer anniversary or notify them when you're brewing a new bean blend. Engaging with your existing customers in a meaningful way puts you on the fast-track to a solid reputation — and a solid reputation sets you apart from the competition and attracts more customers as a result.
Feature customers on your Instagram account
Building off the last point, you want to share your community of coffee-lovers on your social media channels — Instagram in particular. Why? Because there are over 1 billion people using it, and 60% of Instagram users use it to discover new products and services.
Encourage your loyal customers to post content of them at your establishment, then regram those posts. Your coffee-loving, Instagram-savvy customers know other coffee lovers — you want them to discover your cafe through their friends.
For example ?
Lightspeed customer The Standard's Instagram account is a shining example of how to feature customers. Their feed periodically showcases customers and tags their personal account to share the love. This makes the customer feel special and increases the likelihood that they come back. Plus, featuring your customers on Instagram will also attract that customer's friends, followers, or people who trust that person's taste.
New to Instagram? Read our 3 golden rules to growing your social media audience.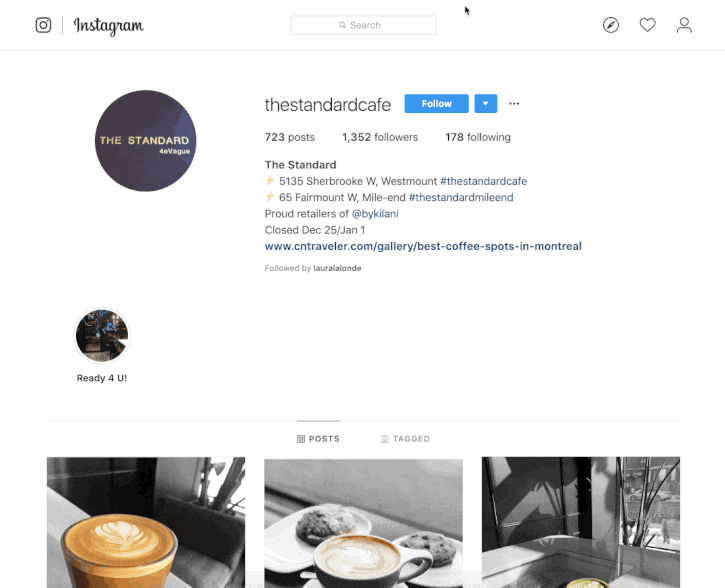 Long story short, loyalty pays
Scaling your loyal customers by as little as 5% can grow your sales by up to 75%. How?
Because an application-based loyalty program will help you make your existing customers feel genuinely valued, increasing the likelihood that they talk about your establishment with friends and attract new customers for you.
No, you're not a multinational chain. But what others see as a weakness, we see as your power. Your coffee is delicious (but you already knew that). Now, it's time to show customers that your service is a lot more personalized than just writing their name on a cup.
Book a Lightspeed Loyalty demo today and we'll show you how our loyalty solution will help build your fan club.
See how Lightspeed Loyalty will work for you
Book your free demo today