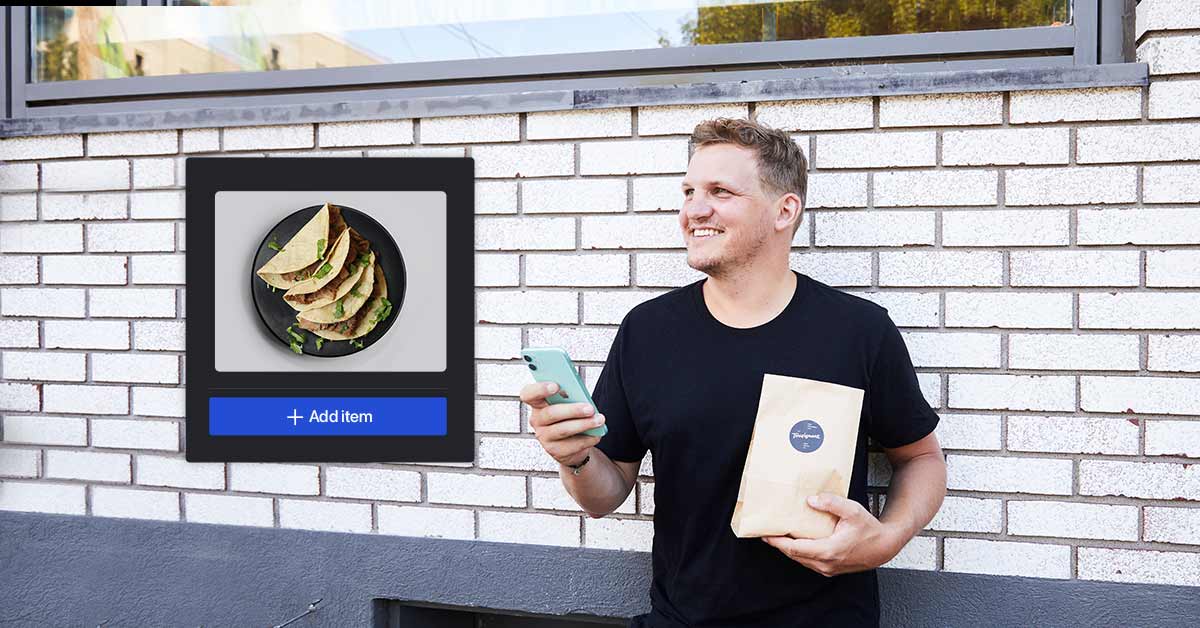 While the digitization of takeout, delivery and merchandise orders was inevitable, the COVID-19 pandemic has accelerated the popularization of restaurant eCommerce and online ordering. Restaurateurs have hospitality down pat, but adding online retail and delivery sales as new revenue streams requires a different set of skills that can be challenging to master.
Driving traffic to your restaurant's website is a science that requires studying and experimentation. Fortunately, this guide can simplify the learning curve.
You'll learn:
Get your restaurant ready for the future of dining
With 2020 behind us, restaurateurs need to look to the future, stay ahead of trends and adopt the digital strategies that kept retailers selling through last year's unprecedented challenges. Find out how to help your business thrive in the new era of hospitality with our guide.
What is restaurant eCommerce?
Restaurant eCommerce means selling products—ranging from merchandise and unprepared foods to made-to-order meals for delivery or takeout—through your restaurant's website.
So what are restaurants selling online? In addition to offering restaurant delivery via third-party apps, Jersey City-based Australian restaurant Frankie vends bottles of wine and merchandise, like acid wash t-shirts and branded candles, via their eCommerce page.
"We hand make a lot of our merchandise, so each piece is quite unique and different," explains Owner Rowen McDermott. "Having the visuals there of what all the products are [on our eCommerce page] is a big plus."
In Montreal, Italian restaurant Elena's online boutique features provisions like olive oil and honey, collectible branded apparel, and even several cookbooks.
"It's really fun to see everybody buying stuff online and then you see it on Instagram and it's in all these corners of the world where you wouldn't necessarily expect it," says General Manager Ellen Eamon.
Why should you create an eCommerce page for your restaurant website?
Establishing a restaurant eCommerce page is a terrific way to add an extra revenue stream to your business. Selling meals and products online can help generate cash flow without introducing extra contact with customers.
Offering products online can also help you reach customers who aren't close enough to dine in or order takeout. Guerrilla Tacos in Los Angeles, for example, attracted a lot of press coverage when its team began selling make-your-own taco kits at the start of the pandemic. They were able to convert this buzz into online merchandise sales.
Owner Brittney Valles says she, "noticed people who didn't know [Guerrilla Tacos] buying a shirt because they saw us on CNN with a taco kit and couldn't buy a kit but wanted to buy a book or a shirt: people who were far away but saw us on some kind of media because of the kits [and wanted to] buy some merchandise just to support us."
Merch isn't the only thing selling like hotcakes on the web. Restaurants experienced an 840% increase in online food orders in the spring of 2020. Adding online ordering capabilities to your website makes it easy for customers to dine with you from the comfort and safety of their homes. Online ordering is here to stay.
Restaurant eCommerce presents a great opportunity to generate more revenue from customers near and far.
Tips to drive more traffic to your restaurant website and eCommerce
Follow these tips to increase traffic to your restaurant's website and eCommerce offerings.
Add your restaurant to review sites and online directories
Create or claim your restaurant's page on popular review sites like Google My Business, Yelp and TripAdvisor to keep the listed business information up to date and steer traffic to your website.
Add as much information as possible, including menus and prices, COVID-19 safety measures, contact info, hours and location. Most importantly, add links to your website, online ordering platform, eCommerce page and reservations platform. Sharing high-quality images of your dishes and merch can intrigue customers.
Showcase your website and products on your social media channels
Your social media channels are a great place to promote both the food that your customers can order online and the merchandise in your eCommerce shop. Follow these best practices for leveraging your audience to drive traffic to your restaurant's website:
Link to your restaurant's website in your bio on Instagram and Twitter and in the "about" section on Facebook

Show off merchandise in your

Instagram Stories highlights

Use a call to action to encourage people to click your links. For example, your Instagram bio could read "Tap below to order online + buy merch!"

Feature menu items in posts. Include calls to action in the captions to encourage followers to order online or make a reservation.

Show off merchandise in your posts and set up

social selling

. On Instagram you can create shoppable stories and posts by adding a product catalog to your linked Facebook page. On Facebook you can leverage

Facebook Shops

to sell products directly through your page.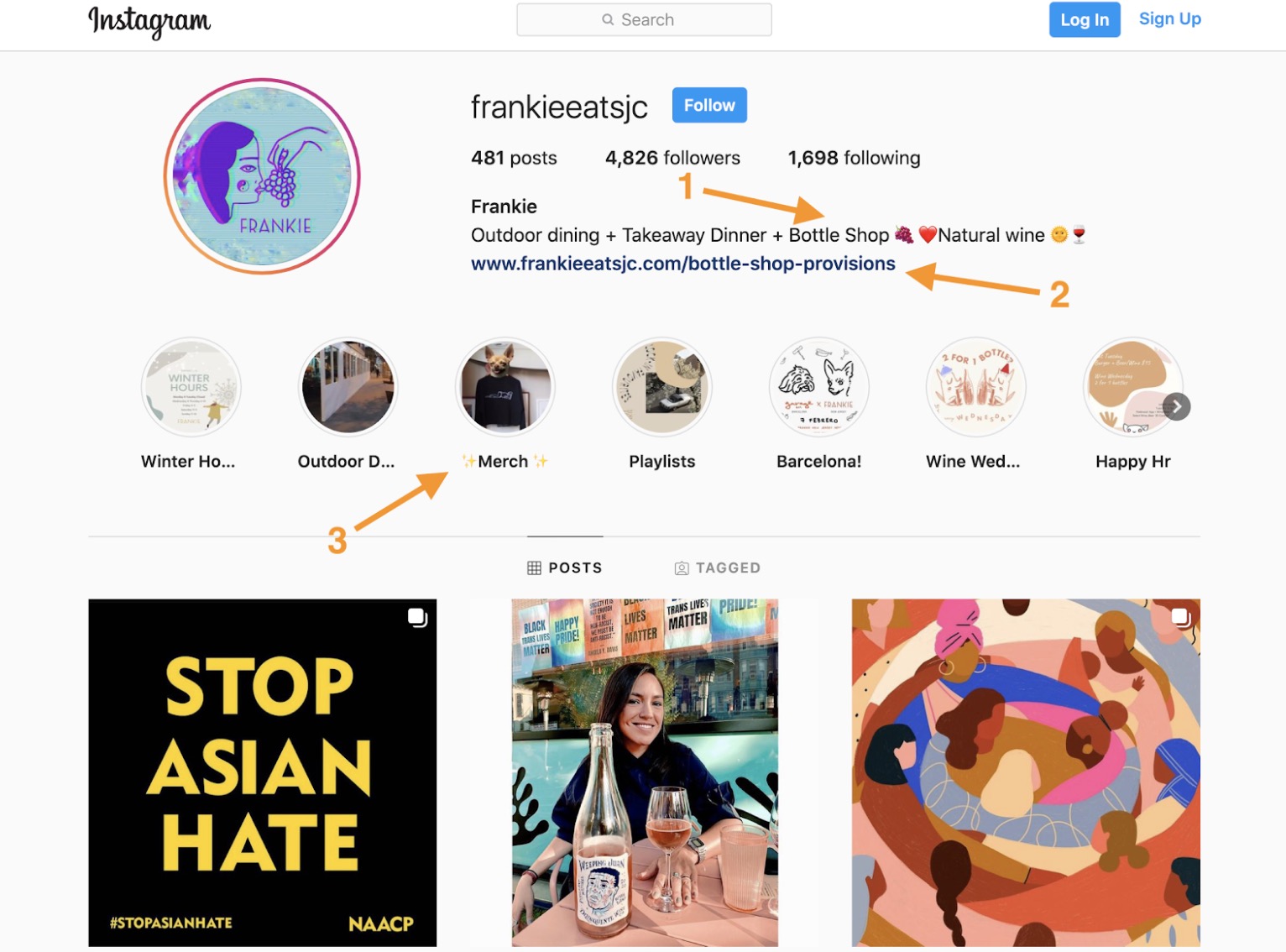 Here you can see how Frankie's leverages their Instagram presence to 1) mention their eCommerce bottle shop in their bio, 2) link to the online store and 3) highlight merchandise-related posts.
Social media is a powerful tool for driving web traffic, online orders, and eCommerce sales.
Implement SEO best practices
SEO stands for "search engine optimization" and is a marketing strategy that involves getting your restaurant's website to rank within the first search results when customers search keywords related to your restaurant.
Research keywords that you think your customers will be searching to find your restaurant on Google. This can be as simple as brainstorming phrases that describe your restaurant, typing them into Google and gathering ideas from the"people also ask" and related searches features.
For example, let's say you run a restaurant that specializes in gluten free pizzas. Relevant keywords could include "gluten free pizza," "celiac friendly pizza" "best gluten free pizza," and "healthy pizza restaurant."
You should also include location-based keywords, since people who are looking for your restaurant will most likely be near you.
Let's say your gluten free pizzeria is in Miami. Additional keywords could include: "gluten free pizza miami," "gluten free pizza south florida," and "best gluten free pizza miami."
Now incorporate all of those keywords into your website. Avoid simply listing all of them, as

Google's algorithm

can penalize you for that. Instead, weave keywords in naturally in your navigation, page titles, homepage text, footers and more.

You should also use these keywords to create relevant blog content for your website. For example, you could share a recipe for gluten free pizza crust. If you feature a product from your eCommerce page and link to it in the blog post, you'll also help drive sales to that product. Don't forget to link to your reservations page too!
Pro tip: Shawn Darragh, the restaurateur behind Philadelphia's Nunu and Bing Bing Dim Sum, also recommends incorporating SEO keywords into your third-party online ordering pages.
"Those keywords definitely help. It's like Google says: you're going to come to the top of the list if you have [a keyword mentioned in your listing that people search] compared to the [restaurants that] don't mention it."
Include keywords in item names and descriptions to make it easier for customers to find what they want.
Make it responsive
About 45% of online traffic in the United States comes from mobile devices. If your restaurant's website isn't optimized for use on mobile screens, you could be deterring customers from ordering online, shopping via your eCommerce page or making reservations.
Make sure your website is "responsive," which is web design jargon for "mobile friendly." Not sure if your website is responsive? If your website is mobile friendly, its homepage will look different on your smartphone than on your computer screen. You won't have to pinch the screen to zoom in to see various elements. If that's not the case, contact your web designer to ask for a mobile-friendly design or check out Lightspeed's easy-to-use and responsive restaurant eCommerce theme that's built for your unique needs as a hospitality business.
Create shareable content
When you create digital and real-world content that your customers want to share online, your customers become your sales ambassadors and help you increase sales, website visits, eCommerce purchases, reservations and more.
For example, if you sell a t-shirt with an eye-catching, trendy print on your eCommerce page, customers will want to buy it, take pictures in it, share the photos on social media and tag your restaurant in the post.
Merch isn't the only thing that will attract social media love. Eye-catching murals can brighten up your restaurant and create photo opportunities for customers. Include your restaurant's Instagram handle and hashtag in the mural to encourage guests to share their photos and tag you.
Need inspiration? Chicago's Tuco and Blondie has a colorful mural on its external wall that many customers and passersby have posed with.
All online exposure will help build up your brand, grow your following and drive traffic to your eCommerce page and website.
Use targeted marketing campaigns
If you have some cash to play with, you can invest in digital advertising through Google Ads and Facebook Ads.
Creating a campaign via Google Ads involves selecting the keywords that you'd like your website to rank for in search results. This is different from SEO because your URL would be marked with an "Ad" label, and unlike SEO, ads aren't free!
Facebook owns Instagram, so you can run ads on Facebook and Instagram in one place. Facebook Ads have incredible targeting capabilities. When you import your customers' email addresses, Facebook can show your ads to people who share traits with your current customers. You can also create a custom audience based on demographics and interests.
Continuing with the gluten free pizza example, you could target people who are interested in health, fitness and food, who are located in Miami, South Florida or are traveling to Miami, and are 18 to 30 years old.
Use digital advertising to expose more people to your restaurant's eCommerce offerings.
Utilize your loyalty program
Leverage your top customers by sending them targeted offers through your loyalty program. Send your loyalty members promos for online ordering, announcements about new merchandise, and more. As these are your most loyal customers, they'll be most receptive to checking out what you have to offer, and spending money with you.
Restaurant eCommerce is here to stay: Make it work for your business
Just like how cloud-based restaurant point of sale systems have become essential for running modern hospitality businesses, eCommerce capabilities are quickly becoming necessary too. The COVID-19 pandemic has demonstrated restaurants' need to have multiple revenue streams. Selling merchandise and food online can help your business make it through tough times, and generate extra income when times are good.
In order to have a successful restaurant eCommerce revenue stream, you'll have to do more than just set up an online shop. Drive traffic to your restaurant's website and encourage sales by leveraging social media, review sites, SEO, your loyalty program and mobile-friendly design.
Learn how to expand your business with eCom for restaurants from Lightspeed. Let's talk!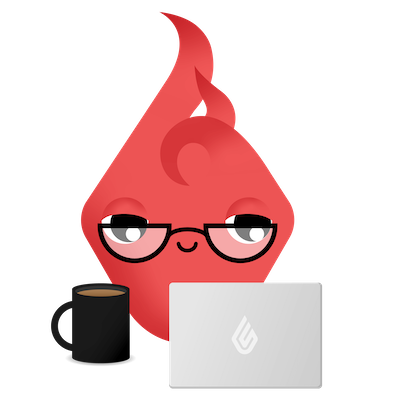 News you care about. Tips you can use.
Everything your business needs to grow, delivered straight to your inbox.