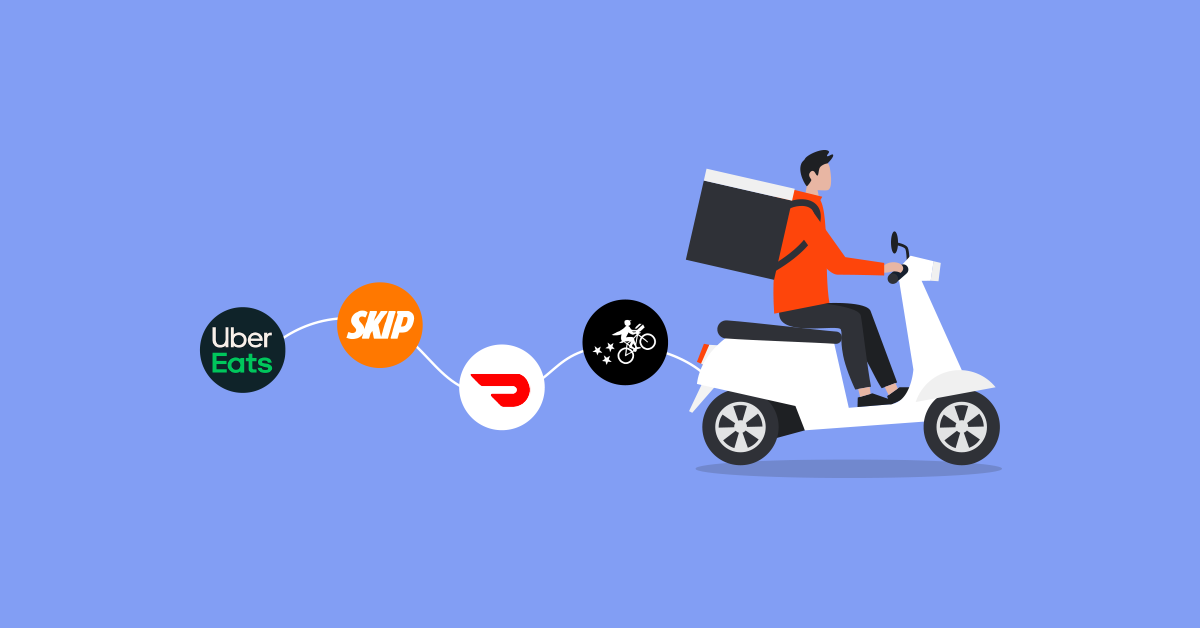 Unsurprisingly, people started ordering more takeout and delivery throughout the pandemic. For many restaurants, this meant finding delivery partners to help them offer this service.
The National Restaurant Association recently asked people about how they're using food delivery services.
The association's survey revealed 72 percent of American adults ordered delivery directly from a restaurant and 41 percent had used a third-party delivery company to do so in the past six months. Specifically for third-party delivery, the survey showed:
Gen Z (63 percent) and millennials (60 percent) were more likely than baby boomers (19 percent) to order through a third-party delivery service in the past 6 months

Urban residents (55 percent) were more likely than rural residents (19 percent) to do so

Residents in America's West (51 percent) were the most likely to do so.
In this article, you'll hear from industry experts, who explain their tips for working with delivery partners. You'll learn:
Let's get started.
The new era of takeout and delivery is here to stay.
Check out our webinar with the International Food and Beverage Technology Association and three restaurants, Gongfu Bao, BRGR BRGR and Maynard.
Should you work with different delivery partners?
Firstly, here are some of the benefits of working with third-party delivery services:
They're easy to set up

Start taking orders quickly

Exposure to new customers

Handle more orders at busy times
Because of these benefits and the growing popularity of delivery partners among consumers, the hospitality industry has begun to view them as a necessity. That's what many restaurant owners and industry experts told us.
"Working with a delivery partner is unfortunately a requirement at this point — at the very least for new customer lead generation," said Aaron Nevin, co-founder and COO of Use Kitch Inc. and owner at City Dumpling, a James Beard award-winning restaurant in New York.
Working with food delivery companies can be a 'bane or a godsend', according to Colin Palfrey, CMO of Majesty Coffee, a provider of espresso equipment for commercial businesses.
"On the upside, delivery logistics and technology requirements are taken care of by the delivery partner, making delivery one less thing to spend a lot of time and resources on. On the downside, you have no or very little control over how the delivery of your food items is handled," he said.
With so many apps making it easy for customers to take advantage of complaints, promotions and refunds, restaurants also need to think long and hard about who they partner with and how they manage them. There are so many to choose from too.
Here's some of the most popular third-party delivery partners out there.
Popular delivery partners
UberEats

DoorDash

Deliveroo

Menulog

Skip the Dishes

Postmates

GrubHub

Seamless

ChowNow

Instacart

Caviar
Choosing the right delivery partner
So how do you go about choosing one or more delivery partners?
Firstly, make sure your chosen delivery partner has a proven track record in your area. They should be known for their reliability and timely deliveries, as well as their drivers' professionalism and courtesy with customers. Make sure they treat drivers well and pay them fairly too.
Restaurant-owners, chefs and other food industry folk suggested the following when we asked them for their advice.
Check reviews
In July 2020, Eclipse Foods wanted to make sure its customers in the Bay Area could enjoy the company's plant-based ice cream from the comfort of their home by ordering it from Uber Eats, Postmates and DoorDash, said Aylon Steinhart, the CEO and founder of the company, a Y Combinator-backed startup making plant-based dairy products.
"We chose delivery services based on what is popular and is most well-reviewed and used by customers," he said.
But bear in mind, what wins plaudits from customers for third-party delivery services are often the very features that create difficulties for restaurants. Think complaints, chargebacks and dishonest refund requests.
Research fees
Fees should also be top of mind. Some third-party delivery companies can ask for as much as a 30 percent cut for delivering your food.
"Everyone complains about the fees that the apps charge," said Peter Klamka, CEO of Cordia Corporation, which develops celebrity and branded virtual restaurants.
"The pros are the added volume, the ability to market your local restaurant on a large platform, the chance to have customers come in for pick-up, and the need to meet customer expectations. Customers expect you to be on delivery partner apps, " he said.
Be selective
However, the more delivery partners you have, the more failure points you open yourself up to, warns Nevin. "We experimented with them all and ultimately decided to stick with the two that provided the most value. In New York, that's Grubhub and Doordash. I recommend working with the two that drive the most traffic to your platform and remove the complexity of working with the other operators."
How to manage your delivery partners
How you manage delivery partners will ultimately depend on what kind of restaurant you're running and the customers you're serving.
Here's some tips to make sure deliveries go smoothly.
Start small
If you're unsure which delivery partners are right for your restaurant, it might be a good idea to experiment by offering a limited menu within a small geographic area. Research shows many consumers who use delivery services tend to use more than one. By offering a small menu of your most popular items, you can test the waters with a small number of third-party delivery services, switching out those that underperform until you have only the strongest group left.
Optimize your listing
One of the biggest benefits of third-party delivery is exposure to more customers. But to make sure you're seen, you need to make sure your restaurant is in the right category. If you're a pizza restaurant, make sure you're in the pizza category—for example.
Think about how you want to display your menu too. Delivery has been transformed since the pandemic began, which means consumers are looking for much more than a busy weeknight snack or weekend treat. Remote workers are turning to delivery services for lunch and breakfast, so consider breaking down your menu by mealtime as well as food type.
Naming matters too, because of all these apps' search functions. Make sure you include the kind of food your menu item is, so people can find it more often —for example, call it a 'Reuben sandwich' instead of just 'Reuben'.
Prioritize food quality and safety
"It doesn't make sense for the coffee shop to produce the most excellent coffee and food items if they get to the customer messy, soggy, melted or at an unappetizing temperature," said Palfrey. This will help you keep customers happy, cut down on complaints and prevent costly refund requests.
Most delivery partners moved quickly to put steps in place to reduce the risk of virus transmission when the pandemic began. But make sure to double-check their processes. Delivery drivers should have what they need to maintain low levels of transmission risk.
Tip: Remember, if you're thinking of delivering alcohol, you need to find a delivery partner that accommodates that too, while making sure you abide by local laws and restrictions.
Manage orders across delivery services
Many restaurants and cafes choose to work with more than one delivery partner. And this is where things can get complicated.
Clear communication is key, when working across different third-party delivery services, according to Nevin. "We have a specific section for pick-up orders, and we use a variety of technologies to ensure orders are being processed quickly and efficiently."
Create a station for driver handoffs
Peter Klamka, of Cordia Corporation, agrees it's important to have a dedicated station for managing deliveries. "If you [become] so busy with delivery, it might be time for a ghost kitchen. Have one person be responsible for delivery on the busy nights. Delivery orders are too expensive to get wrong because it is usually a 100 percent loss. The apps will charge you back the cost of the order and you are out," said Klamka.
Monitor delivery performance
Given the big boom in third-party delivery in recent years, it's easy to forget that the sector's growth would not be possible without the restaurant owners, chefs, waitstaff and drivers who get great food out the door and to the people who have ordered it.
Remember, consumers are fickle when it comes to using third-party delivery services. Many will switch between apps based on which one has the best offer or delivery time frame that day. And they may vote with their feet, if a new service comes along to challenge the hold of players like DoorDash, UberEats and Deliveroo.
This makes it all the more important for you to monitor the trends for your deliveries. Seek out this data from third-party delivery service providers. Keep an eye on reviews too, as delivery issues caused by a third-party delivery company may ultimately affect your brand.
Your delivery partner should make it as easy as possible to keep on track of monthly order volumes, seasonal trends and individual item profitability.
Managing delivery partners in the new age of dining
Delivery partners have become table stakes for many restaurants. Working with them can market your menu to many more customers, but it can also come with hefty fees and the risk of chargebacks. Find out how to get started with delivery with Lightspeed, whether you decide to take on your own in-house delivery or partner up with third-party delivery partners. Let's talk!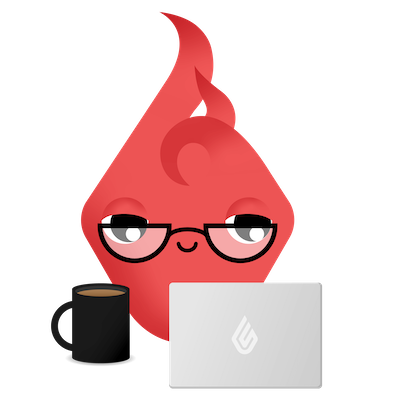 News you care about. Tips you can use.
Everything your business needs to grow, delivered straight to your inbox.