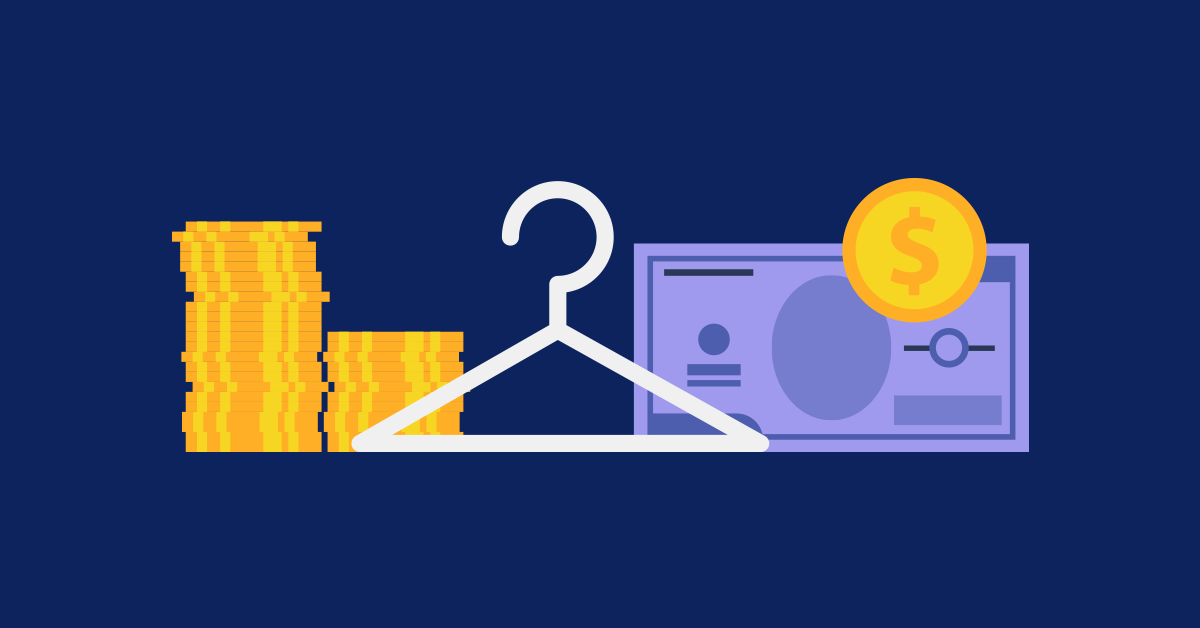 Starting a retail store or boutique—and ensuring that it succeeds—is a major undertaking.
Securing a storefront, paying utilities and stocking inventory is often easier said than done, and opening a store requires a sizable upfront investment. You'll need to pay for special equipment, software and more. To help you avoid sticker shock before you open your doors, we've broken down the major costs of starting a retail store.
Opening a store?
You'll need the right POS by your side. In this guide, we'll give you the right questions to ask when shopping for a new POS.
Costs to consider when opening a retail store
Rent and utility costs
Cost per square foot per year for commercial space varies by location. In New York City's major retail areas, for example, the average rent per square foot in 2020 was $688. For 1,000 square feet of retail space, that comes out to $57,333 per month. Costs are generally much lower outside of major cities.
Another option is to open a pop-up shop in a temporary location to test your market before you commit to a long-term lease. You might find that while it costs more to rent out a prime downtown location, the area generates a ton of foot traffic, translating into more customers and sales.
Wherever you decide to rent a space, you'll need to pay for utilities. In the U.S., the average cost per square foot for electricity is about $1.47, while gas clocks in at $0.29. In addition, water and sewer charges, phone expenses and internet bills should also factor into your calculations.
Getting licensing, permits and insurance
Entity formation costs
Before opening your retail store, you'll need to decide on which type of legal entity to form. The type you choose will impact both your taxes and insurance. These are the types of entities that you can form:
United States
Sole Proprietorship

Limited Liability Company

Limited Liability Partnership

Partnership

S-Corporation

C-Corporation
Sole Proprietorship

Partnership

Corporation
Cooperative
If you're not sure which option is best for you, an attorney can help you evaluate the pros and cons and file the proper paperwork. Check with your state or province to see how much it will cost to form your desired entity.
Licensing and permitting fees
You may need to get proper licensing for your store, depending on your location and the types of items you're going to sell. You'll need to file for things like:
An Employer Identification Number (EIN) in the U.S. or a Business number in Canada for tax purposes

State

or

provincial

and local licenses

A Resale Certificate (for those who won't be selling exclusively independent products)

A Seller's Permit

A Certificate of Occupancy for your retail space
Costs for these can vary based on your state or province. Browse your state or province government's website to find more detailed information on the exact retail business licenses you may need.
Legal fees
When you're starting a business, you might seek extra help from lawyers, accountants and other business professionals to get all of your paperwork correctly filed. Working with a lawyer to incorporate your business or an accountant to set up your books won't be cheap, though. Attorneys may charge anywhere from $150 to $325 an hour or more, and the average hourly rate for a small business accountant is $40 per hour or more.
Insurance costs
Just as you insure your health, life and car, you'll need to insure your business. Some forms of insurance are required to receive financing, while others are just a smart idea to ensure the continuity of operations. The insurance options you may want or need are:
Property Insurance: Covers losses from physical damage or theft.

Liability Insurance: Protects against lawsuits related to incidents or accidents on your property.

Business Interruption Insurance: Covers any unforeseen circumstances that lead to a temporary closure, such as natural disasters, that can interrupt the course of business.

Health Insurance: Helps offset the cost of bills for illnesses and injuries, both for yourself and for your employees.

Key Person Insurance: Covers the cost of an owner's or manager's disability or death.

Workers' Compensation Insurance: This is a legal requirement in many states. Workers' comp policies protect workers who get sick or injured on the job.
While you won't know how much you'll need to pay before receiving a quote from a local insurance carrier, most small retail stores pay around $600 – $1200 a year for an inclusive business owners' package policy and an additional $1,070 per year for workers' compensation coverage.
Professional fees
Your local small business community might require you to join networking groups or retail-specific organizations. Joining your local Chamber of Commerce, for example, can connect you with other small business owners, offer networking opportunities and include your business in local publication. The average annual fee for joining a Chamber of Commerce is $300 to $400 per year.
Hiring and managing staff
Running a retail store of any size is definitely more than a one-person job. You'll need to find the right staff. Here is an overview of the typical positions found in a retail store and the average salaries for each:
Retail Sales Associate: USD $11.25 per hour in the U.S. and CAD $14.19 per hour in Canada, although note that as of January 1st, 2021, more than 20 states have elected to raise their minimum wage.
Assistant Store Manager: USD $13.48 per hour and CAD $16.93 per hour
Store Manager: $26 – $35 per hour
The staff you'll need to hire depends on how you plan to operate. Will you have more than one register open during a shift? You'll need more than one sales associate. Our advice is to be as realistic as possible—don't hire anyone you don't need, but make sure you have all of your bases covered for your busiest hours.
Once you've hired your first employee, it's a good idea to keep track of how they do on the job with employee management tools on your POS system. You'll be able to keep track of when they clock in and out of their shifts, as well as see their sales performance. You can use automated data to track who your best employees are and schedule them at busiest times to increase your profits.
Initial inventory costs
Initial inventory will be one of your largest and most important expenses. Estimates can be complicated and depend on what you'll be stocking. Some good starting questions to ask yourself are:
Which product lines are you going to stock?

How many items of each product line will you need?

What is the

MSRP

(manufacturer's suggested retail price) of each of those products?
When you research wholesalers and manufacturers, you may find that not all pricing will be completely transparent until you've signed a contract. If you don't know the exact prices of the items you want, you can use an estimated markup to back into the rates you're likely to see from your distributors. For example, if you know the sweaters you want to sell normally retail for $20, you can assume that with a 25% margin, you'll be able to purchase them from the manufacturer for $15.
Marketing costs
Marketing, promotion and PR spending will be an important part of your beginning budget. Your exact spending will depend on the strategies you have in mind, but here are a few areas you should consider:
Social media management
Social media can open up additional revenue streams and bring new customers to your door or website. You can post organic or "free" content to your channels, or post paid advertisements to a targeted audience. If social media isn't your thing or is too time intensive, consider outsourcing these tasks to a social media manager. The average hourly rate for a social media manager in the U.S. is USD $21 per hour and CAD $27 per hour in Canada, not including the budget you'd need for any paid ad campaigns.
Additionally, to take advantage of Instagram's built-in shopping features, we suggest looking for a retail POS system that will help you import your product catalog onto the platform.
Branding and logo design
Establishing a strong brand is key to any retail business' long term performance. A professional logo and strong social media presence can strengthen brand awareness, which sets you apart from your competition.
A reasonable logo design costs between $300 – $1,300 on average. Additional branding services, such as brand positioning and messaging, typically ranges from $1,000-$5,000.
Signage
Once you have a well-designed logo, you'll need signs to go inside and outside your property.
According to eSigns, retail signs can cost anywhere from $10 to $1,000 depending on the sign's size and material. It's also important to remember that your store's location might dictate your exterior signage. For example, some strip malls may require all of the exterior signage on each store to be the same, for a more uniform look.
In-store experience
Your brand extends beyond your logo and signage. You and your team should embody your brand and its values. Here are a few other costs to consider:
Do you want your employees to wear uniforms?

Will you need to hire an outside consultant to

train your staff

?

Will you offer complimentary goodies or other in-store amenities?
Business cards and flyers
Business cards and flyers are key for networking with local industry experts and influencers. Costs will vary depending on the stock, finishes and how customized your order is, the average cost per order is $194. This expense is a big part of spreading the word about your new retail business and getting customers in the door.
Retail POS system
A cloud-based POS is a must-have for 2021 and beyond. Not only will a retail POS allow you to process transactions with all major payment types (credit card, debit card, cash, NFC, etc.), but you also get access to advanced reporting, inventory management tools and employee management capabilities that can help you grow sales and run your business more efficiently. A POS can cost anywhere from $49 to $300 per month, not including one-time hardware costs (such as iPad or Android tablets, barcode scanners and tablet stands).
A website is also a necessity in today's retail environment. There are dozens of eCommerce platforms out there, and some are designed specifically to help retail stores ship their products and offer in-store pickup for online orders. By choosing an eCommerce platform that integrates with your point-of-sale register, your inventory will be synced across online and in-store transactions. This makes it easy to offer local deliveries and curbside pickup.
Lastly, in order to take credit card payments, you'll need to sign up for a payment processor. Payment processors take a small fee or percentage of each credit card sale, so it's in your best interest to find a processor that saves you money in the long run. We recommend choosing a processor with a flat fee that accepts all major credit cards, debit cards, as well as contactless methods like Apple Pay and online invoicing.
Interior decor and equipment
It's unlikely that the space you decide to rent will be completely ready for sales without any visual merchandising or upgrades. Instead, you might have to paint the walls, install shelving, add a counter, replace flooring and make other changes to get the look you want.
Paint: How much paint you'll need to buy depends on how big your store is. Two gallons of paint can cover up to 800 square feet. On average, a gallon of good quality interior paint costs $30-$45.
Retail shelving: A quick search on Google Shopping yielded retail shelving ranging from $300 to $3,000, depending on size and material.
Retail cash wrap: A quick search on Google Shopping yielded cash wraps or retail checkout counters ranging from the $200s to over $5,000.
While some fixes can be handled independently, bigger projects may require a general contractor, in addition to the cost of materials. A general contractor costs, on average, $50 an hour, but this rate may be more or less depending on your location.
Screen guards and cleaning supplies: $400+
Now more than ever, it's important to keep your store clean and protect your employees and customers from getting sick. Make sure you regularly wipe down all surfaces with wipes, soap, water and bleach (when safe) and provide your employees with proper PPE like gloves and masks. By installing screen guards at your checkout area and providing hand sanitizer at the most contact-heavy areas, you'll help stop the spread of novel viruses and the common cold alike.
Financing costs
Financing for startup retailers can be a challenge, especially when you don't have a long credit history to back you up. How you choose to finance can affect your expenses, especially when it comes to repayment schedules and interest rate. Different loans have different costs, so do your research and speak with local lenders about startup capital.
According to vlogger and boutique owner Alli Schultz, initial startup costs for a brick-and-mortar boutique can average around $48,000. This doesn't include items that vary based on your geographic location such as the first month's deposit, insurance, utilities and licensing fees.
As a successful business owner who has expanded her online clothing business to two brick-and-mortar storefront locations, Alli advises aspiring business owners not to let this number discourage them.
"Anyone can start somewhere and own their own business one day. I started so small, out of my apartment, and grew the business into two brick-and-mortar locations over the last three years. This number can probably be cut in half or by a third. It is possible to start a boutique on a budget if that's what you are trying to do," says Schultz.
Getting ready for the next step in your retail journey
There's plenty of room to grow in the retail space. With the right planning, it's fully possible to create a plan that will succeed, no matter what you're selling or where you're setting up shop.
However, getting started without knowing the costs to expect may put you in the red. The average costs for starting a store may or may not apply to you, but the more time and effort you spend planning ahead, the better. With these guidelines, you can estimate the funds you'll need, helping you hedge your bets for success. To get started on your small business journey with the right tools, let's talk!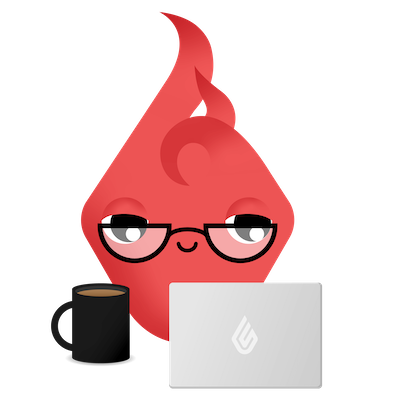 News you care about. Tips you can use.
Everything your business needs to grow, delivered straight to your inbox.