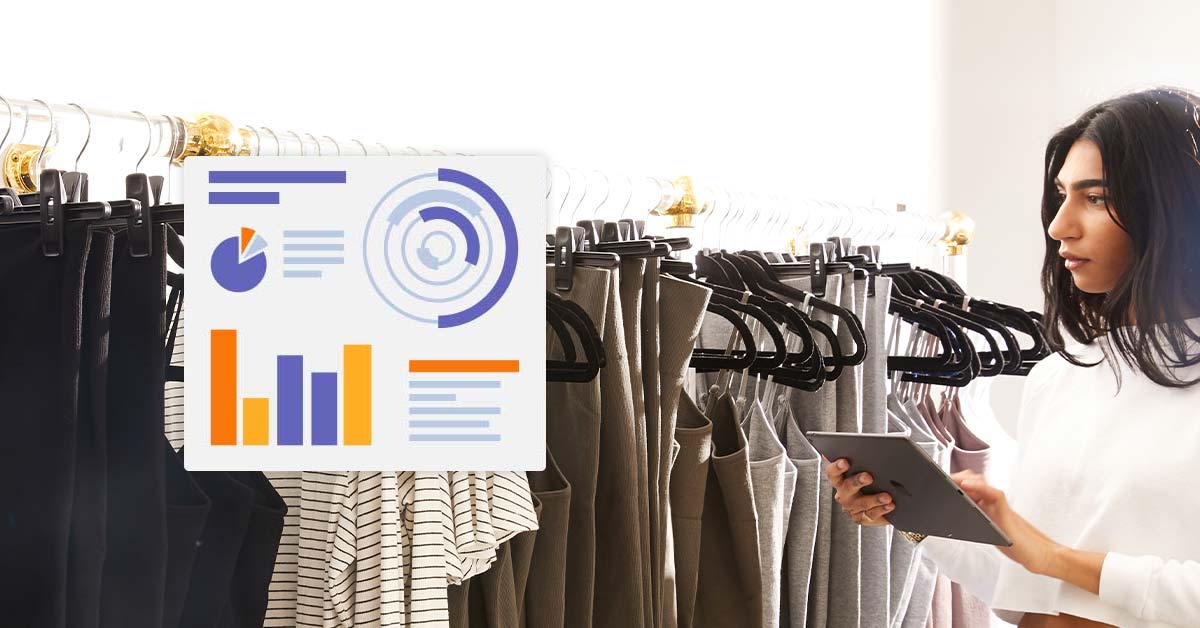 Whether you're a first time business owner or seasoned entrepreneur, your new clothing store will benefit from having a formal boutique business plan.
A business plan is a document that outlines its intended purpose and goals and helps serve as a reference to keep you on track after you open your doors. If you plan to raise capital, you can send your boutique business plan to friends, family and other potential investors so they have a clearer idea of what they're investing in.
In this article, we outline what to include in your clothing store business plan, as well as a blank business plan template for you to use however you see fit. You can be as detailed as you like when writing your plan.
Here's what you need to know and include to get started:
Global State of the Retail Industry Report: Omnichannel is Do or Die
Get to know the state of the industry today as you open your clothing store boutique.
How much does it cost to open a clothing store?
The cost of opening a clothing store varies depending on the size and location of your store. Leasing a retail space costs more in certain geographic areas than others. The average initial cost of opening a store can be anywhere from $48,000 USD to $150,000 USD, and this figure doesn't include an upfront payment of first month's rent or utilities.
Having an accurate idea of your initial cost—and, as such, how much funding you need—is one of the key benefits of a thorough boutique business plan.
How to start a clothing store business in 2022
The costs and logistics involved in starting a clothing store business in 2022 are different than they were even 10 years ago.
You need a rock-solid niche for your business, so you can make a splash in a crowded market. You need a brand identity that stands out, too. Those pieces aren't new, though creativity is more important than ever—you want your new boutique clothing store to stand out online, after all.
It's the online aspect that really matters in 2022. Instead of picking between a brick-and-mortar or eCommerce store, your boutique business plan should take both into account. In an era of high-tech stores (even Amazon is getting in on the industry with its new Amazon Style), customers have come to expect more from retailers.
Keep in mind the technology you need to start a clothing store today: that includes a POS system with an integrated eCom platform, inventory management software that syncs your online and offline stock in real time and loyalty programs to reward them for shopping. These costs, and the time required to manage multiple sales channels, should be built into your business plan.
How to write a clothing boutique business plan
Your business plan can be as long or as short as you'd like, but it needs to be clear to others, not just yourself. Remember, other people might read your plan in order to determine whether or not to invest, so each part needs to be understandable.
Here is an example of a business plan for a boutique clothing store that gets funders on board (and what you should be putting in each section).
Executive summary
The executive summary should be a summary of your entire business plan. It typically appears at the beginning of a business plan, but you should write this last so you can draw from the rest of the sections for a more accurate blurb.
Think of this as the elevator pitch for your boutique business plan. If this summary was all someone read, they'd come away with an idea of what you want to open and why; detailed enough that they get the big picture, but not so detailed that they get lost on the page.
An executive summary should be at most 10% of the entire document. For example, if your clothing store's business plan is 15 pages long, the summary should be a page and a half at most; if your plan is five pages long, try for a half-page executive summary.
Business description and mission statement
The next section should be a description of what your clothing business is and does. For example, are you a children's clothing boutique? Are you selling in store, online or both? What kinds of styles are you going to cater to? For instance, do you sell basics like plain tee shirts or pieces with a more bohemian aesthetic?
This is also where you should define your mission and company values. Your mission should answer the questions: why are you starting your business and what will your new store bring to the table? Your company values are the characteristics your business aligns itself with and uses to make informed decisions. What values are most important to you and which qualities will you make a priority?
This is your opportunity to really sell potential funders on why your clothing store will succeed. What's more compelling: describing yourself as a new apparel retailer, or as a new clothing boutique with a focus on personal styling for young professionals that carries local designers in a high-foot-traffic area in your city's financial district?
Products, services and pricing
With your executive summary and business description having introduced potential funders to your vision, your boutique business plan should next move into the concrete details. Your products and services section should outline:
What kinds of items you'll be selling

Any services you'll be offering (i.e. tailoring or clothing rentals)

The main benefits and features of what you're selling

How much each item will cost you vs. what you'll be selling it for

How each item will be created or sourced: which suppliers are you getting your inventory from, if any? Do you have existing relationships with suppliers or will you have to create them?
If you plan to offer more or different products later down the line, outline that in this section as well.
Competitor and market analysis
It's important to look at what your competitors are doing to get a sense of which needs are being met and where the biggest gaps in the market lie. Make sure you explain how you're positioning yourself and why you offer something different or better than what already exists. Include the following information:
Competitor analysis:

who are your competitors? What seems to be working for them and what doesn't? How long have your competitors been in business? Are they growing? Make sure you categorize your competition into

direct

and

indirect

competitors in your boutique business plan.

Direct

competitors will be anyone who is targeting your exact niche, while indirect competitors will be big chain retailers and department stores who offer an alternative experience to what you're building.

Industry trends:

talk about the current trends and future predictions for your industry. Is it popular or growing? How have these trends impacted your niche? Can you expect these trends to keep growing—and what proof do you have that the popularity of your chosen focus isn't just a passing fad?

SWOT analysis:

a SWOT (strengths, weaknesses, opportunities and threats) analysis details exactly what it sounds like it does. Think about what your biggest strengths and opportunities are, as a business. On the flip side, is there anything that may be a potential threat to your success?

Target customer:

what kind of person you're aiming to target. Who is going to shop at your store? Where do they live, how old are they and what are their main pain points? What are they looking to get out of a clothing store, and how will you serve their needs? Do you have any data about your particular target's spending power and shopping habits?
Clothing marketing strategies
As a new business, you'll need to promote yourself to bring customers in the door. Use this section of your boutique business plan to explain to investors and your team how you intend to do that.
Which marketing channels do you plan to use? Are you going to use email marketing,

social media marketing

, SEO blogging, PR or

influencer marketing

?

Do you plan to run paid advertisements or only market your business organically, or both? If you plan to pay for advertising, you'll need to include this budget in your costs section.

How will you measure the success of your marketing efforts? Which metrics will you examine to determine whether or not you met, exceeded or fell short of your goals?

What sort of

loyalty program

will you use to ensure customers keep returning? How will you split your budget for marketing to new customers and reaching out to returning customers?
Business structure
The structure of your business will have a big impact on how it's taxed and managed. Define your plans for incorporating as well as your org chart:
How is your business defined,

legally

? Is it an LLC, an S-Corporation, a partnership or unincorporated?

Who is running the clothing business? List the founders and what each person brings to the table in terms of skills and capital.

What kinds of roles will you be hiring for? Who reports to whom? Create a preliminary organizational chart that includes the current hierarchy of your business and which roles will need to be filled.
Clothing boutique startup costs and funding
There are many upfront purchases to be made as well as recurring expenses that come with starting a clothing store. This is where you'll list what you need to buy and the funding you'll need in order to make sure you get everything you need. Here are some examples of costs you might include:
One-time costs
Lease, security deposit and other fees associated with signing a retail lease

Furniture and façade costs

Initial inventory

Technology hardware, such as computers, tablets, phones, credit card readers

Website design costs (if you're not using

an eCom platform

with a built-in site builder)

Grand opening costs for the store's launch day
Recurring expenses
Rent and utilities

Inventory

Employee wages

Marketing and advertising

Retail commerce platform

subscription

eCom platform subscription and web hosting costs

Domain name registration

Accounting services

Insurance
In addition to listing expected expenses and funding needs, also add a projected profit and loss statement, cash flow and balance sheet, if you're able to. This will help paint a more complete financial picture.
Growth forecast
In this section, list how much inventory you'll have on to start and your initial assets. Plan how much cash you'll have on hand for your grand opening.
Here is where you can predict how quickly you will grow and in what ways you intend to expand. How much revenue do you intend to generate after one year in operation? Do you plan to offer more products in the future? Are you envisioning outgrowing your first retail space? Do you intend to open more locations? Describe these plans to the best of your ability.
Clothing store boutique business plan template
Now that you know what goes into a business plan, you're ready to make one. Fill in this free template to set your future clothing store up for success.
Executive summary
Business name:
Founders and executive team:
Products and services:
Target demographic:
Marketing strategies:
Future plans and goals:
Company description
What does your business do?
What gap does it fill in the market?
Mission statement:
Core values:
Products, services and pricing
Description of each product and service:
How you plan to price each item:
Supply chain details:
Competitor and market analysis
Competitor analysis:
Industry trends:
Market size:
SWOT analysis:
Target customer:
Marketing strategies
Which marketing channels you'll be using:
Plans for paid vs. organic marketing:
Loyalty program outline:
Marketing goals:
Business structure
Legal structure:
Business leaders:
Organizational chart:
Hiring plans:
Startup costs and funding
What you need to buy:
How much funding you need:
Profit and loss statement:
Cash flow:
Balance sheet:
Growth forecast
Assets:
Cash on hand:
Revenue (projected or actual):
Other growth plans or predictions:
Create your clothing business the way you envision it
A clothing store business plan can help you solidify your thoughts and ideas so that you can start your business the way you intend to. Taking time to ask yourself important questions like how and why you're starting will serve you well in the long run.
Clothing retailers use Lightspeed's commerce platform to take sales, manage inventory, create a website and so much more. If you'd like to learn about how Lightspeed can help you accomplish your business goals, watch a demo.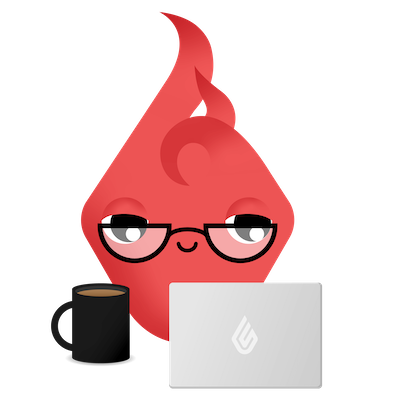 News you care about. Tips you can use.
Everything your business needs to grow, delivered straight to your inbox.