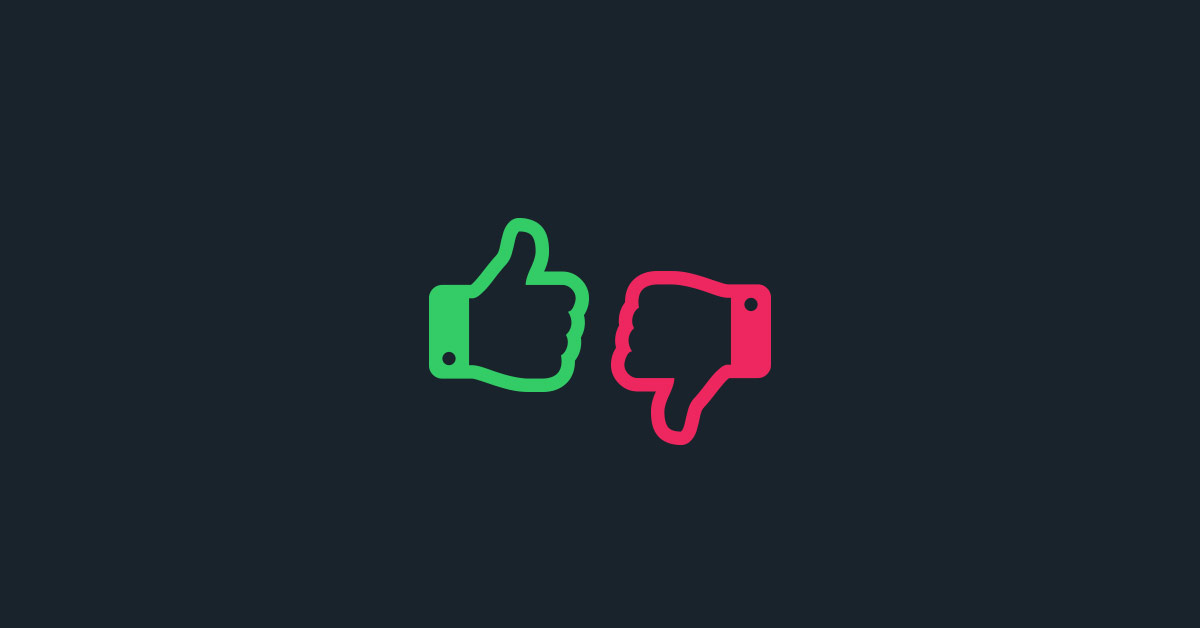 We've all heard the saying: "The customer is king." It's been written in retail articles, plastered on the walls of offices, and cited in motivational speeches from company owners. But while retail is about keeping customers happy, there's another key factor that's often deprioritized: Retail employee training.
Your employees are the most significant touchpoint between your product and your customers. When employees are positively engaged, they are your best brand ambassadors, creating a domino effect of brand evangelism that rubs off on to your customers, strengthening your brand perception and sales in the process.
Revamp your retail business
Learn how modern technology and process updates can help your team succeed in the new era of commerce
Do:

Plan your training curriculum for new hires
When introducing new employees to your team, it's vital to have a clear procedure for training them on all the necessary aspects of your business. This should include everything from day-to-day operations to how to greet customers.
Some key items you should be incorporating in your training curriculum:
Training Timeline

: Include an overview of the formal training process and a timeline.

Company Mission and Vision

: Help your employees understand who you are as a company by educating them on your reason for existing, as well as your vision for the future.

Product Information and Training

: Educate your employees on the different products your company offers. It's key for them to have an in-depth understanding of what they're selling before they're on the shopping floor talking to customers.

Employee Roles

: Define, explain, and even write out each employees responsibilities and expectations. This is a good time to talk about workflows and how an employees role fits in the overall ecosystem of your business.

Technology Training:

Incorporate an in-depth training on all hardware/software that's a part of an employees day-to-day.

Company Policies:

Inform employees about workplace best practices, reviews, and company policies such as workplace rules and dress codes.
Consider what the average day looks like for each role among your employee team. Your training plan should support your larger business goals but also include specific details for each role on your team.
Think about publishing this information in an employee handbook that employees can turn to at any time. Don't have a handbook yet? We've got you covered with our guide to making an employee handbook.
Don't:

Underestimate the value of employee appreciation during training
Recognizing employees for a job well done is key to establishing trust and loyalty, and reducing turnover. 79% of employees cite lack of appreciation as a reason for quitting their jobs. Let that number sink in for a minute.
Creating a culture of appreciation starts during training. Does that mean you need to start handing out rewards to trainees left and right? No. The secret is simple (and less expensive): show them you care.
Recognition runs deeper than a gift card— it's about giving praise and acknowledging a job well done. Our need for praise is deeply rooted in our psychology and self-esteem—receiving approval from people we respect verifies our sense of inner worth. Fostering a culture of appreciation is essential to a productive and happy workforce.
Motivate employees and trainees by making time for the following:
Applaud employee efforts and strong performances

Express gratitude on a regular basis

Check-in with employees and ask questions

Implement a peer-to-peer recognition program: this type of program is

"35.7% more likely to have a positive impact on financial results than manager-only recognition"

Set time aside for social employee events: celebrate life achievements, birthdays, or other social occasions.
Employee appreciation is a never-ending process, so consider this your ongoing task as a business owner or manager. Your trainees should know that their efforts are appreciated right from the start. Sometimes it's all about just saying "Hey, great job today!"
Do:

Provide role-specific employee training
The retail industry is well-known for inconsistent training, with 32% of retail employees saying they didn't receive any formal training or training did not make them better at their jobs. Many employers see training as an unnecessary expense, when in reality the expense of having untrained staff is even higher, adding up to more mistakes, lower productivity, higher turnover, lower sales and customer churn. Ouch!
So, how do we turn this untrained ship around?
Your new hires may or may not have industry experience, so it's important to make sure they get training on their specific role as well as your unique company processes. It's all about smart planning, coordination, and attention to detail. Turns out giving new hires what they want is a win-win.
Make sure to include the following training techniques into your plan:
Ask previous employees for feedback on their training experience

Create simple training materials (

without dumbing it down

)

Provide guided on-the-job training

Coordinate shadowing with star employees
Another key component of role-specific training is educating new hires on workplace technology. This will vary from role to role, but an important task for any retail business is teaching the ins and outs of using a point of sale (POS). A POS will likely be one of the main touchpoints for an employee, and whether they're interacting with customers through a retail POS, or stationed at the checkout counter, you should be teaching them how to use these workplace tools through shadowing, tutorials, and even through training support from your POS supplier.
Learning is an ongoing process, but having a structured and personalized training plan will allow new hires to get quickly acquainted, feel more connected, and ultimately do a better job.
Types of retail training
Tailoring training to the unique needs of the different roles within your retail business is one of the keys to creating training programs that are not only effective, but they're also engaging. But why does engagement matter. Well, research from Gallup shows that businesses with a high engaged workforce display 21% higher profitability and 17% higher productivity than a disengaged workforce.
With that in mind, let's briefly look at some of the role-specific retail employee training you should consider offering
Retail sales training
Perhaps the most important type of role-specific training, retail sales training gives your staff the skills and confidence needed to effectively sell your products to shoppers. While you may have scenes from Glengarry Glen Ross running through your mind, that style of selling is decidedly old school.
Instead, modern retail sales training takes into account the way the balance of power has shifted from the seller to buyer. With smartphones and ubiquitous internet access in the US and Canada, buyers can easily research products, comparison shop, check prices and read reviews without ever entering your store, especially if you're omnichannel and have an online store.
Instead of pushing for the quick close, your retail salespeople should focus instead on how they can add value to the shopping experience. Your role as the owner or manager should be on empowering your team with the training necessary to do that.
Consider also what the in-store shopping experience offers over buying online. The tangible nature of trying on clothing, holding products in your hands and comparing competing options in-person are all things that are much more difficult, if not impossible, to do online. Focus your retail sales training around these types of experiences and watch your sales skyrocket.
Retail customer service training
Customer service and sales share more similarities than many realize. At the end of the day, both parties are trying to satisfy customer needs. And when executed at the highest level, customer service often looks like a softer type of selling.
When dealing with unhappy or confused customers, it's important to remember that the same paradigm shift that happened in sales also affects customer service. It's easy for customers to see if others are experiencing the same issues. The same goes for researching possible solutions. With that in mind, the conduct of your team and how they handle delicate situations is your only real differentiator from competitors.
The ultimate objective of customer service training is to help your team maintain a positive attitude when dealing with angry customers, while doing all they can to ensure customers leave happier than they came in. With that in mind, most of your effort should be spent on roleplaying likely situations with your staff. Written or video training materials can lay the foundation, but nothing replaces roleplaying and live scenarios for getting good at dealing with difficult customers.
Product knowledge
Essential for both your sales and customer service staff, product-specific knowledge can set you apart from the competition, while also increasing customer satisfaction. Not only that, but positioning yourself as the category expert, and delivering on it, can be a boon for your brand reputation.
Check out some of the most effective ways to ensure your team has top-tier product knowledge.
Allow your staff to take home and use products so they can see how they fit into their day-to-day lives.

Many manufacturers offer training videos, spec sheets and other info that your team can study.

Conduct role playing sessions where your team's product knowledge is tested.

Run contests (with prizes) where your staff are pitted against one another in a test of product knowledge.
Training for product knowledge can feel a lot like school. It's not necessarily the most fun way to spend time. The solution is to make it into a game or connect it to something important like sales performance to get the buy-in needed to make it effective.
Don't:

Forget about regular employee monitoring and reviews
Setting clear expectations–-and communicating them to your employees–-is crucial to effectively train and build relationships with your employees.
Make sure to establish:
Specific goals

Timelines to meet those goals

Routine informal check-ins to monitor performance

Formal reviews to go over overall performance, manager reviews, and compensation
Regularly sharing details of employee performances is a great way to give trainees clarity on how well they're doing their jobs, and where they need to improve. What many have termed the "never-ending performance review" is slowly becoming the norm, as companies opt for more frequent and informal reviews that allow for routine feedback, instead of just having one annual review. Routine feedback is a great opportunity to reinforce employee appreciation, acknowledging improvements and successes.
Tips for monitoring employee and new trainee performance:
Use a

POS system

to create

staff

and sales reports

Collect manager and employee feedback

Gather customer feedback
Customers are a great resource to help you build employee reviews. Gaining insight on what consumers think of the people that represent your business is extremely valuable in improving upon employee management and training.
Some helpful tips to gather customer feedback include:
Customer satisfaction surveys:

Incorporate customer surveys into your email marketing strategy. These surveys will help you understand what your customers like, dislike or what they'd like to see improved when it comes to their employee interaction and overall support.

Online feedback:

Encourage customers to leave

online reviews

via sites like Google or Facebook, and be sure to look at them regularly.

In-store feedback:

Take some time to talk to your customers! Not every customer enjoys writing lengthy online feedback, so make sure to interact with your customers and ask about their customer experience.

Tip

: have comment cards on your store!

Employee training matters
Employees are the face of your company. Providing them with the proper tools and training ensures they can put their best foot forward from day one. Think of training as an investment in the future of your company—if you genuinely invest in your employees and inspire them to share your passion, they'll come to work every day ready, and excited to give you their best–-and will share that enthusiasm not just with your customers, but with the next round of trainees ready to become your star employees.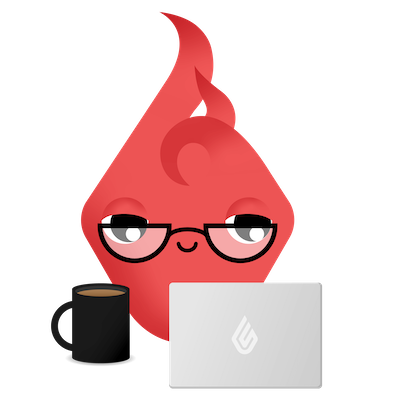 News you care about. Tips you can use.
Everything your business needs to grow, delivered straight to your inbox.