9 Ways Golf Management Systems Lend A Hand In The Pro Shop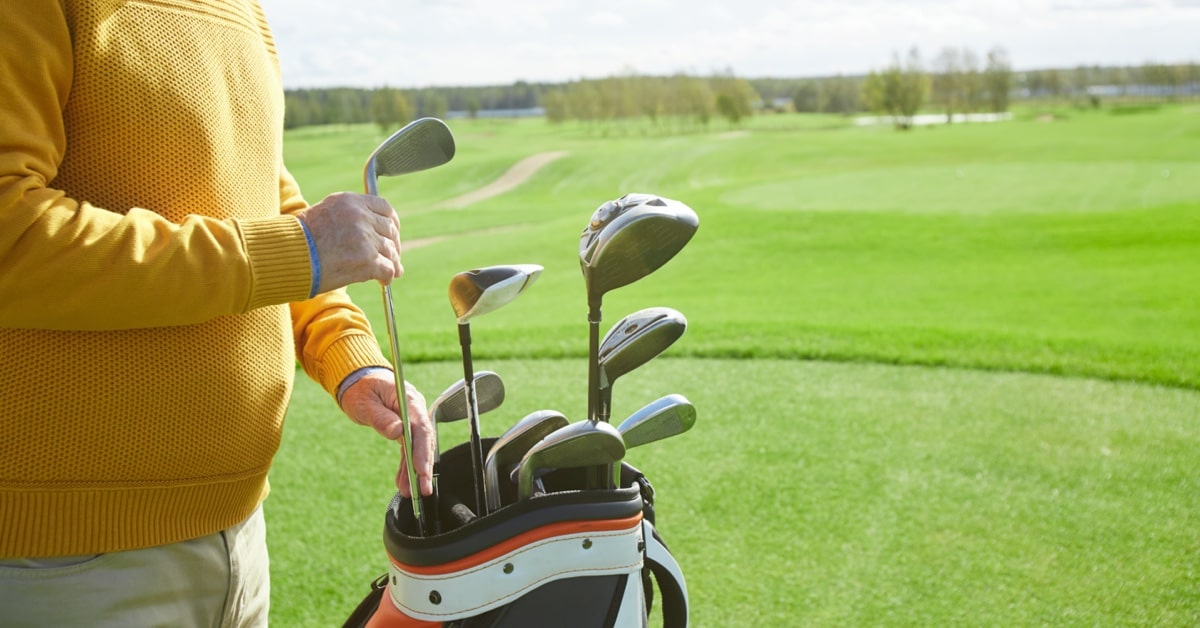 Golf courses have two kinds of inventory. There's the hard goods in the shop like golf clubs, golf balls, apparel, and shoes. Then there's the ever expiring inventory of tee times that come and go every day the course is open.
To run an operation that squeezes out revenue from every customer, round, and visit you need to have good software that aids your sales team, makes management easier, tracks meaningful data points, and ultimately helps with driving more sales. Modern golf management software is much more advanced than its legacy counterparts because it seamlessly communicates with each side of your operation. It's powerful when the tee sheet, golf POS, pro shop inventory, restaurant POS, accounting, and marketing software all communicate in real time.
Here are nine reasons why modern golf management systems lend a hand to the team in your pro shop.
1. Real-time inventory data
Modern software has made it possible for even the smallest of independent retailers to have inventory management systems that were once only affordable to big-box retailers. When your pro shop can track every detail about each item in your inventory, it's so much easier to understand product performance, turnover rates, margins, and much more.
Knowing this kind of data is so powerful because it can help with a new product, or product line introduction and it can tell you what products are underperforming. Because modern cloud software is hosted in the cloud, it tracks data in real time so you can see the performance of your inventory by day, month, or week.
2. Automated stock level tracking
Today there is no need to track stock levels manually, modern golf POS and inventory management software can do all of this for you. Because these systems track inventory so well you can set up automated re-order levels so that your system will automatically re-order a specific item when stock dips below a certain level. This helps your employees save time and energy when it comes counting inventory, inputting new purchase orders, and tracking shrink levels.
3. Detailed sales analytics
Do you track your sales in detail? Understanding how hard goods and tee times sell is crucial for improving how you manage your operation.
Having in-depth sales data helps managers know who is buying tee times, when they typically buy, and how often they come into the shop. Modern golf management systems attach all sales data about a customer to one profile, allowing managers to track every interaction with the business through the golf POS. This enables managers to monitor customer interactions alongside demographic data and membership status.
Collecting this kind of information can help your floor staff know what a specific customer's needs are. Closing a sale and up-selling is that much easier when your team knows what a customer may be looking for because they know the customer's past brand preferences and purchases.
4. Access from any device anywhere
Sometimes you just can't be on site. Whether you're away for a trade show or a vacation, modern golf management systems let you take your inventory, tee sheet, and POS on the road. With the cloud, every aspect of your golf management software suite can be accessed from your phone, tablet, laptop, or desktop computer. Pro shop managers are always on call, they need to know whats in stock or how full the tee sheet is. Having the ability to access from anywhere gives golf operators more confidence in selling and managing operations when they are providing lessons or are offsite.
5. Automatic purchase order entry
Entering purchase orders can be a monotonous and time-consuming task. Modern golf inventory management software takes away the pain of having to register dozens of purchase orders each year because they make it possible to upload vendor and product purchase order data directly into the system. Once you receive a purchase order you merely have to scan it in, the product and vendor data is already in the system so there's no need to waste time doing all that manual entry. Modern inventory and POS systems can automatically enter multiple vendor catalogs and can handle any purchase order you need to put into the system.
6. Simple organization
One of the best things about cloud-based golf POS and inventory management systems is that they are so easy to organize. These modern software suites come with robust categorization, tagging, and search tools that make it simple to organize the inventory into categories and subcategories. Keyword search tools make it easy for employees to respond to customer questions. Having an organized inventory gives your employees confidence when they are on the sales floor and allows them to lean on the data stored in the golf POS when selling or up-selling a customer.
7. Manage stock between different storefronts
If you manage multiple golf operations or pro shops, it's essential to make decisions based on both consolidated data and data from individual pro shops. Cloud-based golf management systems are fully integrated and hold data between all stores together on a central server. This means you can track overall performance, the performance of a group of storefronts, or individual stores from anywhere you choose. Having real-time analytics on what products are doing well at one store while knowing which pro shops are running low on a particular product can help with making decisions about purchases, product introductions, and pro shop policy.
8. Access to online retailing
Many golf operators are beginning to recognize the benefits of selling pro shop goods online. They realize that they get a lot of targeted traffic to their website and know they can make a quick sales with a well-timed web advertisement that links to their e-commerce page. Setting up an e-commerce page and operation is easier than you think, especially if your golf POS and management systems integrate directly with your e-commerce website. Modern cloud-based systems can process transactions online, collect and store customer data, print shipping labels, and track inventory levels all within one seamless system. Customer names, emails, phone numbers, addresses and purchase history both online and in-store are stored directly in the golf POS. Collecting this information helps with managing online sales, selling in-store, and planning marketing initiatives.
9. Improved customer loyalty
Because modern golf management software integrates with a variety of software partners, it's possible to integrate your operation with some of the best loyalty software providers on the market. Golf management systems make it possible to introduce loyalty cards and rewards points in exchange for in-depth customer data. Know what customers are most profitable and which ones are slipping away. Having a deep understanding of customer behavior informs your marketing strategy by telling you who to target and how to target them. Best of all, loyalty systems delight your customers, keep them coming back, and get them talking about how great your facility is.