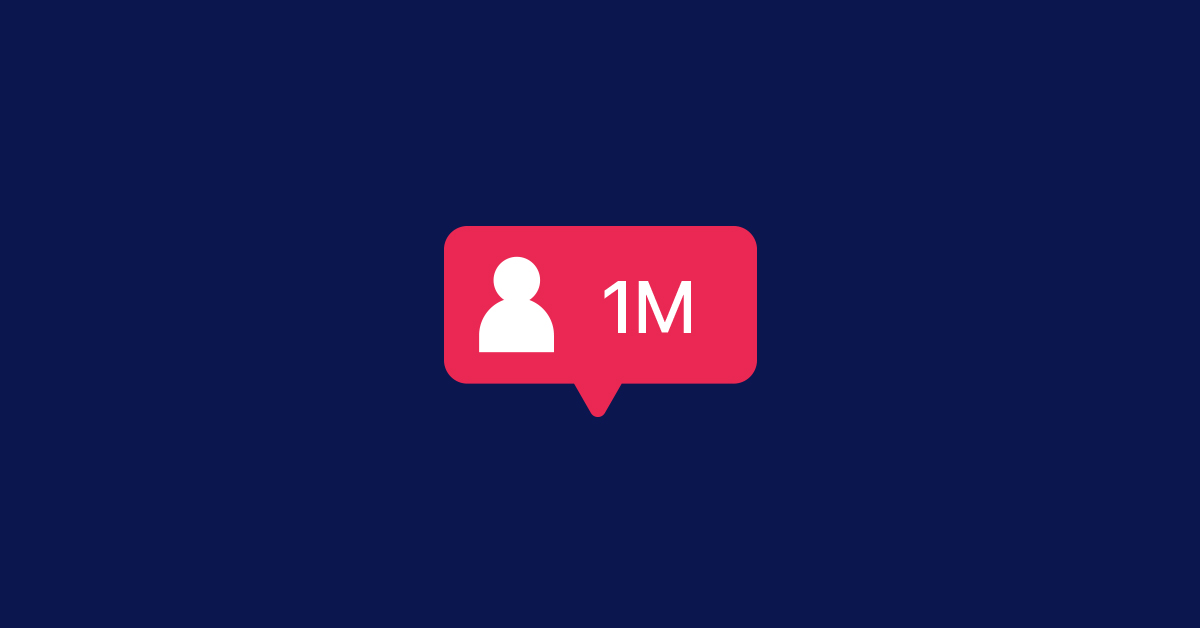 Consumers use the affirmation of others to inform what they choose to buy. That's what psychologists, sociologists, and now marketers, call social proof.
And it's powerful stuff.
When's the last time you bought something without looking at customer reviews, asking someone for their opinion, or checked out a review video on YouTube? According to a 2018 report from SEO Tribunal, up to 81% of smartphone users research products and services with their phone. They look for recommendations, testimonials, opinions and reviews.
Many of you already have some form of testimonial, review, or recommendation of your business online. Let's explore how you can take that social proof and use to convince potential customers to buy your products and services.
In this post, you'll learn
Let's dive in!
Create eye-catching social posts
Use our free social media templates to make your business's social feed look professional and engaging. Easily customize the text, colors and images to match your brand, no matter what you sell.
What is social proof?
Social proof is the concept that people will follow the actions of a large group. The idea is that if so many other people behave in a certain way, it must be the correct behavior. In Maslow's hierarchy of needs, being part of a group fulfills our psychological need for intimate relationships and friends.
Diving into the science of persuasion, Maslow's Hierarchy of Needs states that people inherently need to belong to a group because it inherently comes with a feeling of security.
With that information comes social validation as to whether or not that product or service is worth their money. As a result, using social proof in marketing is the most convincing way to validate your product in the eyes of consumers.
5 types of social proof
In her post on TechCrunch, "Social Proof is the New Marketing", Aileen Lee explains how sharing social proof on social media networks can increase how many people discover and trust your brand. Then, she explains five types of social proof.
1. Expert social proof
This is the opinion of popular influencers or a voice of authority in your industry. For example, if a popular fashion blogger organically recommends your products, you're more than likely going to see an uptick in sales as a result.
2. Celebrity social proof
Celebrity endorsements and partnerships can be incredibly effective. In her article, Lee brings up the example of Jessica Simpson and aesthetician Nerida Joy helping Beautymint generate 500,000 site visitors on the first day of their launch.
3. User social proof
This is when you share the success stories of people using your product. Of course, when you think of who does this, infomercials come to mind—or training programs. But there are far more authentic and engaging ways to pull this off. For example, check out how Nike documented Eliud Kipchoge as he ran the fastest marathon in history, clocking in at 2 hours and 25 seconds–using their Zoom Vaporfly 4%. Although he fell short of his goal of breaking the two-hour marathon barrier, he still succeeded in making history.
The logic is simple. If other people achieve their goals using a product, so can you.
4. Wisdom of the crowd
This type of social proof aims to highlight the popularity of a product or service. The "Billions and Billions Served" phrase you see under McDonald's Golden Arches is a great example of this in action.
By highlighting a product or service's popularity, you're implying that it's a safe choice that's a proven crowd-pleaser, which affirms a consumer's decision to buy it.
5. Wisdom of friends and family
A friend or family member's recommendation is an incredibly powerful form of social proof. 77% of consumers are more likely to make a purchase from a business that they get introduced to by friends and family.
Additionally, based on Lee's findings, consumers who were recommended your product by friends and family spend more, convert more often, and proceed to checkout faster.
4 ways to format social proof in marketing
1. Testimonials
Testimonials are when somebody outside of your business (whose not on your payroll) talks positively about your business. You can use this content to either create persuasive customer testimonial videos (which we'll talk about more later), social media content or on website pages you know will be seen often.
2. Ratings and reviews
Similar to testimonials, someone's quantified positive review of your product or service can be incredibly powerful. As you generate more positive ratings and reviews, the volume of reviews itself also lends to the review's credibility. If you have 500+ strong reviews, that clearly communicates that your product or service is worthwhile.
3. Endorsements from influencers
We already covered why influencers should be a part of your social media marketing strategy, but they're also incredibly valuable forms of social proof.
If an influencer is relevant and aligns with your target audience, their endorsement becomes even more powerful. If you ever receive a positive endorsement from an influencer, ask for their permission to use it in your marketing collateral, whether that's simply resharing their content or adding it to your website's home page.
4. Media logos
If reputable blogs, media outlets, news stations (you get the idea) feature your products or services, consider adding an "as seen in" section to your website's home page. This is a powerful form of social proof that indirectly validates your product or service by associating it to reputable media outlets. The more reputable the outlet, the stronger the social proof.
Positive vs. negative social proof
You know the five types of social proof, but the way you apply them can vary. Here are a few things you need to understand when using social proof in your marketing
Don't focus on the negative
In their book Yes!, psychologists Noah Goldstein and Steve Martin tested the effectiveness of signs for preventing theft. They tested three different signs, one of which used negative social proof.
The results? The sign that used negative social proof actually increased the likelihood that people would steal (it actually tripled). Why? Because it drew attention to how many people were stealing and made them feel more comfortable in thinking that stealing was acceptable.
The lesson learned: don't use negative social proof to convince people to buy your product or try your service. It isn't nearly as effective as positive social proof.
Positive social proof is more convincing than saving money
A study published in the Washington Post tested the effectiveness of four different signs in persuading customers to consume less energy over the summer. These were the four signs they tested:
Sign 1: Told customers that by consuming less energy they could save $54 per month on their utility bill.
Sign 2: Told customers that they could stop 262 pounds of greenhouse gasses every month by being more energy efficient.
Sign 3: Had a more moral tone, persuading consumers that being energy efficient was the right thing to do.
Sign 4: Informed consumers that 77% of their neighbors were already on board with being energy efficient.
Guess which sign was the most effective? It was sign 4—the one that used positive social proof. It was more persuasive than saving money (sign 1), saving the environment (sign 2), and doing the right thing (sign 4). While each of these signs is persuasive in its own right, they're simply not as effective as the power of being part of a group majority.
How to effectively market your business with social proof
Social media networks like Facebook and Instagram are driven by stories and images. Use them both together for some seriously convincing, compelling, high-converting content.
Tell great stories
Anecdotes and customers success stories are a great way to demonstrate the value of your product. While reviews are convincing in their own right, a customer-focused story that clearly communicates a problem, a process, a solution, and a positive result is far more powerful.
In their book, The Invisible Gorilla, Psychologists Christopher Chabris and Daniel Simons report that stories are considered more trustworthy, persuasive, and memorable than statistics because humans retain them far easier than percentages and averages. This can be attributed to human nature.
Our ancestors didn't have data or any form of note-taking to help retain and pass the information along—information was distributed through stories. The human brain is conditioned to retain stories.
Character-driven stories with emotional content result in a better understanding of the key points a speaker wishes to make and enable better recall of these points weeks later.
Take person-focused photos
According to research on increasing a message's trustworthiness, the best way to get people to believe a message is to associate it to a face.
Humans are pack creatures, and research supports that we like looking at human faces. As such, whenever you're using social proof like a customer story, testimonial, or review in a social post (and you definitely should be), accompany it with a high-quality photo of whoever said it.
According to Buffer, social posts with images get 18% more clicks, 89% more favorites, and 150% more retweets. In a partnership with Buzzsumo, Buffer also found that images consistently receive more engagement than other types of posts on Facebook.
The key takeaway here: associate your social proof to face to drive more engagement on the social media post.
Create persuasive testimonial videos
According to Animoto's 2018 State of Social Video, video is consumers' favorite form of content on social media. As such, you should absolutely incorporate video content into your social media strategy.
Customer testimonials are already persuasive because of their inherent objectivity; someone outside of your brand is validating your product or service, so they're seen as more credible by audiences. While they're more production-intensive, you should consider creating customer testimonial videos and sharing those on your social media accounts.
Everyone loves watching a great success story and learning from their experiences. Once you've produced your customer testimonial video, you can use it as a powerful content in your email marketing, social media marketing, blog, website landing pages, and much more.
Make use of social proof in your marketing
In all probability, you've used social proof to validate a purchasing decision. It's an incredibly powerful marketing tool because it taps into our primal instincts to be a part of a group.
You can use social proof in virtually any marketing context and communications channel. Your website, social media accounts, email campaigns, blogs, can all benefit from social proof-driven content.
So talk to your customers, find out what they love about your products and services, and share that information for some seriously effective marketing. Remember, at our core, people are pack creatures—if you make consumers feel that by purchasing your product or service, they can be part of an aspirational group, you can win more new customers.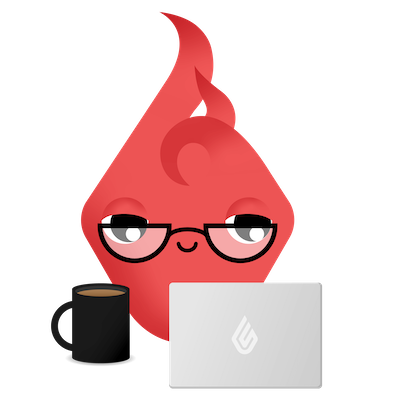 News you care about. Tips you can use.
Everything your business needs to grow, delivered straight to your inbox.