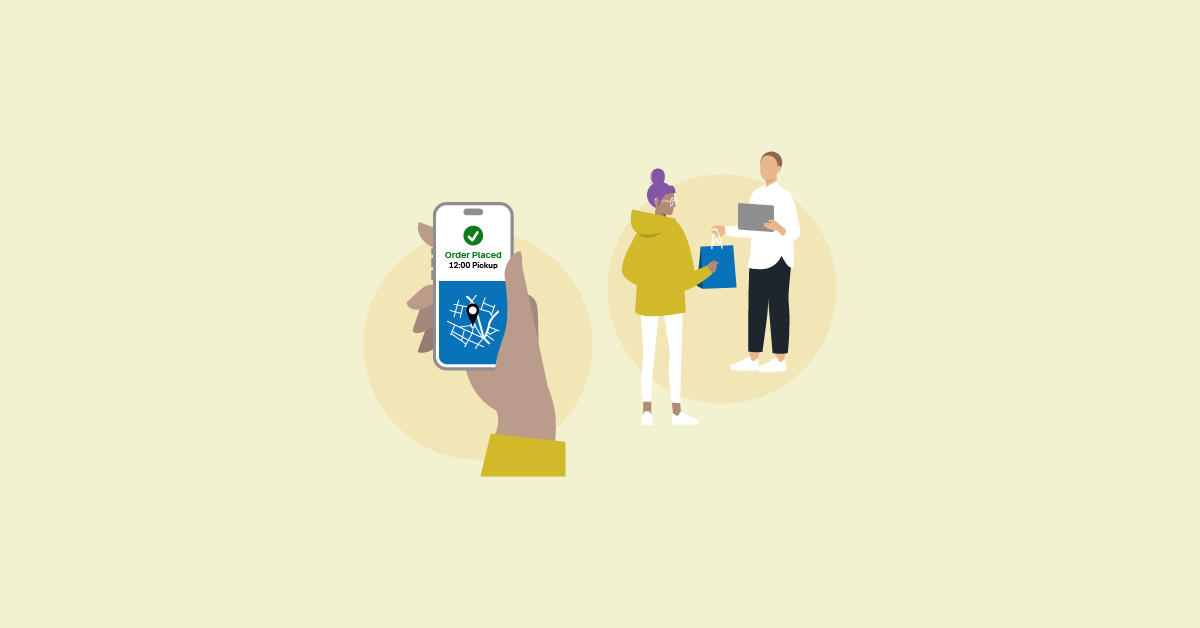 Buy online, pick up in store (BOPIS) order fulfillment methods have been around for a while, but the buzz increased exponentially in 2020, when customers couldn't always come in store (but still wanted, and needed, to shop).
2020 was, of course, a unique time for the retail industry. You might wonder if BOPIS is still relevant to customers—is it worth spending time and resources on perfecting a BOPIS retail order flow in 2023?
We say it absolutely is. And so do shoppers. BOPIS made up $73.16 billion dollars worth of sales in 2020, and $95.87 billion in 2022, with more growth in dollars sold between 2021 and 2022 than 2020 and 2021.
In other words, even when shoppers could more reliably shop in stores, they still chose BOPIS. In fact, they arguably chose it even more.
To get you up to speed, we'll go over:
What is BOPIS?

How does BOPIS work?

Why should retailers consider implementing BOPIS?

How can retailers implement a BOPIS strategy?

BOPIS examples
Best practices for hiring and building an all-star retail team
Get our tips on how to attract and retain top-notch employees and create a friendly retail atmosphere for employees and customers alike.
What is BOPIS?
BOPIS, also known as click and collect, is an order fulfillment method wherein online shoppers opt to pick up their orders in store instead of having them shipped or delivered. It requires a retailer to have an online store and at least one physical location.
If you want to get technical, BOPIS only refers to customers coming into a store to pick up an online order. This is contrasted with:
Curbside pickup:

customers buy something online, then drive to your store where an employee brings their orders out to their cars.
Retail lockers:

online orders are stored in a set of lockers with unique codes. When these lockers are in a retailer's store, this functions like BOPIS, but lockers can be located in other convenient locations.
Local delivery:

customers place an order online or in store, and then the item is delivered, not shipped through a postal service.
Buy online return in store, or BORIS:

in many ways, the opposite of BOPIS; online orders are shipped to customers, but they have the option to return that order in person at a store.

Reserve online, pickup in store:

much like BOPIS, but the payment happens when they come to pick up their order.
BOPIS, BORIS, retail lockers, online reservations, curbside pickup and local delivery can all easily coexist as a part of a retailer's local fulfillment strategy. They all serve to keep shipping costs, times and risks low, and can lure online shoppers into shopping further in store.
How does BOPIS work?
If a shopper wanted to use BOPIS to get their goods, their journey would look something like:
A would-be shopper searches for an item online, likely using search terms like "product near me."

The shopper finds a store local to them that stocks the item they want. They purchase it and select in store pickup as their shipping option.

After a set amount of time—anywhere from two hours to a day, depending on the retailer—the shopper gets an email (or a text message) saying the order is ready for pickup.

The shopper picks up their order within 48 hours.
Behind the scenes, your sales associates would see:
An online order comes in through the POS system.

The sales associate prepares the order in whatever way makes sense for your business—typically, this will look like how customers leave the store with purchases instead of packaging up the products for shipping.

The order is placed in a secure place at the front counter, in your store room or in a locker.

The customer is alerted that it's time to pick up their order through an automatic email or

SMS message

as the sales associate marks the order as ready for pickup.
Why should retailers consider implementing BOPIS?
First things first: customers really like it. BOPIS is a popular way of shopping, with 67% of US shoppers having used it recently. That customer happiness pays off—61% of people who use BOPIS make extra purchases when they get to the store.
It's easy to see why this is the case. BOPIS (and related concepts) represents the blending of offline and online channels in a way that puts the shopper in control. Want to shop at midnight but don't want to wait for shipping? BOPIS. Know you want a product, but want to check out the accessories in person? BOPIS. Busy at work, but have time to pick something up on the way home? BOPIS.
BOPIS also helps shoppers discover new local retailers. Say someone searches for a product you carry available near them. Thanks to Local Inventory Ads, your excellent SEO work or both, your inventory shows up as a result of their search. They head to your site to do some research, where they see they can pick up their purchase instead of waiting for (and paying for) shipping. You've made a sale, because they were able to act on their purchase impulse right away.
Finally, BOPIS has the added benefit of cutting down shipping expenses. While you can go all out on a multi-pronged strategy aided by apps and lockers, if it's not in the budget, you don't need all that in order to offer a flexible BOPIS experience. This means adding BOPIS options to your business can help you save on shipping without much setup costs, and you can add to the experience as you figure out how your customers like doing things.
How can retailers implement a BOPIS strategy?
Clearly, BOPIS isn't something retailers can ignore. You need to have a solid multi-channel fulfillment strategy that takes new shopper preferences into account.
To implement a BOPIS strategy, first decide what options you want available to shoppers. Do you have space for lockers, or do you want to wait to gauge the volume of orders before you invest in some? Do you have the parking space available to offer curbside pickup? What space do you have available to hold BOPIS orders before they're picked up? Will customers pay online or in store?
Once you have your strategy planned, set up a BOPIS option in your point of sale system.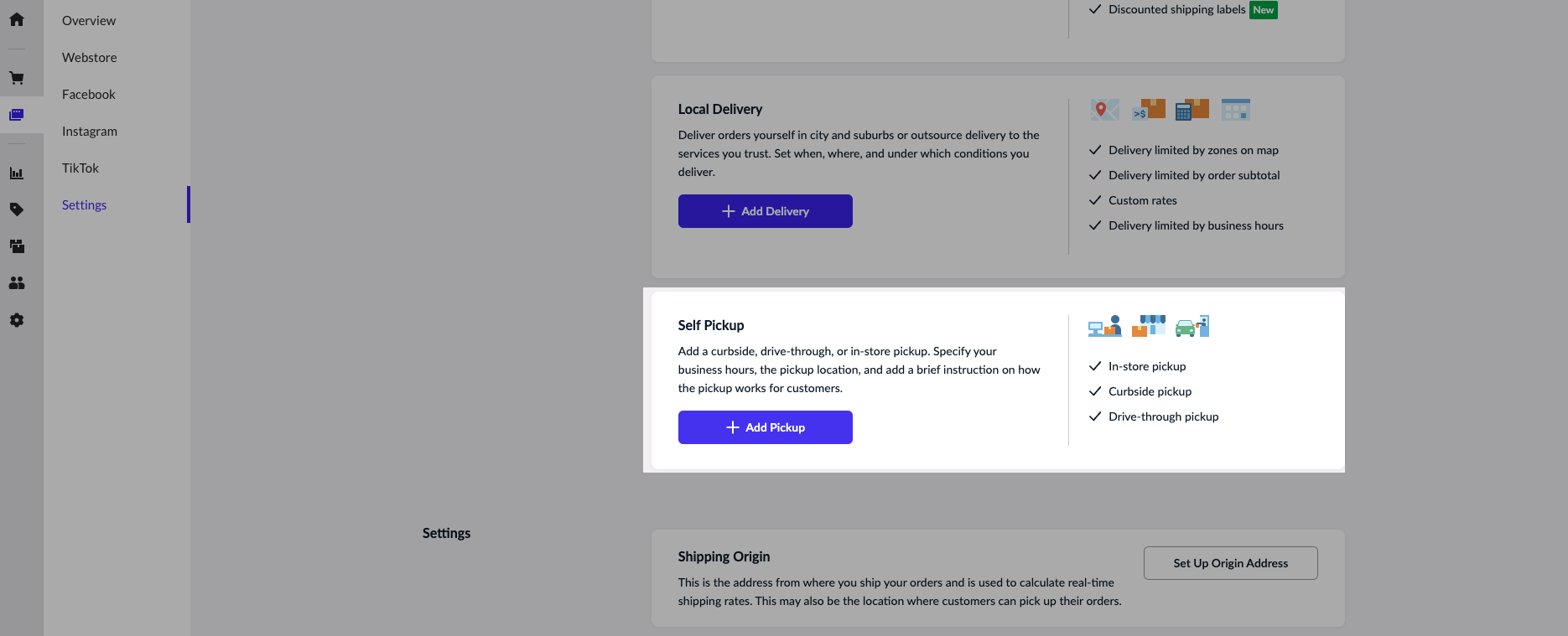 Have multiple locations? Don't forget to give customers a way to specify where they want to pick up their order. Lightspeed eCom makes it easy to add multiple pickup locations so online orders are allocated to the right store.
Then, train your staff on your procedures. They should know:
How often to check the POS for orders.

How to set an order ready for pickup.

What sort of packaging BOPIS orders should use.

What ID and proof of order they should ask for at pickup.
If you're going to use lockers, decide who will have access to them and make sure they know your security policies.
To streamline order picking, use an app like Lightspeed Scanner to scan and update inventory as it's being packaged for pickup.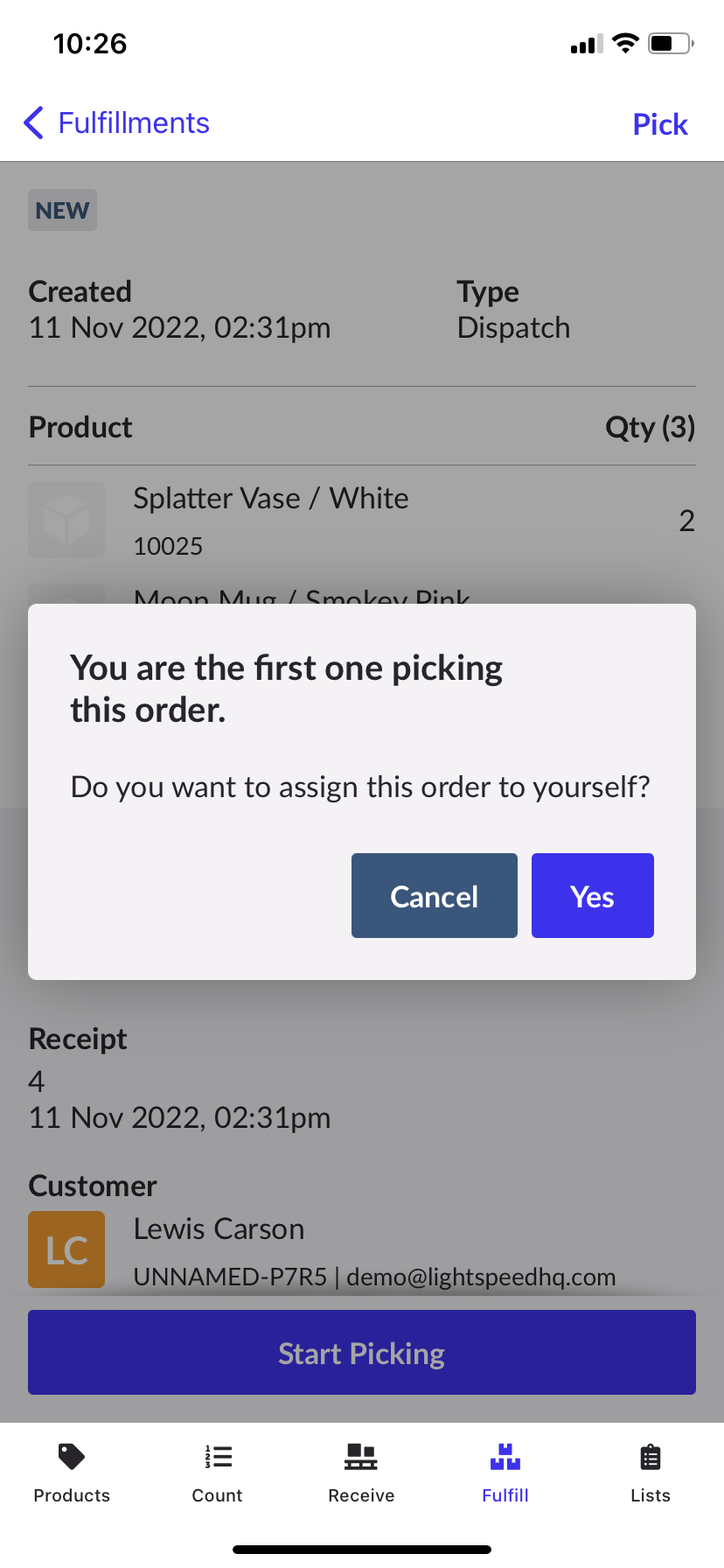 Finally, let customers know BOPIS is an option. Add it to your FAQ and/or shipping information on your website, and consider adding a banner announcing free pick up in store is now available.
You could also plan an email campaign inviting shoppers to try out your BOPIS options with a discount, banking on how many BOPIS shoppers buy even more at pick up.
What about BORIS?
Setting up a buy online, return in store workflow isn't much different from taking any other kind of return. You'll just need to make sure customers know to save their invoice from their shipment.
If you want to get really efficient, you could set up a system for customers to alert you of returns and even potentially book drop off times. That'll make sure your sales associates know to set aside time to manage the return and give the customer extra attention; positive experiences with returns help increase brand affinity.
How can retailers offer local delivery?
If you want to add a local delivery option as well, you have two routes you can take: in-house delivery or third party delivery.
If you decide to manage local delivery in-house, you'll need your own cars and scheduling system. You'll need to designate employees that can serve as delivery drivers, and you may even need to hire new employees, depending on how often you'd like to make local delivery available. Because you won't be contracting with another company, you might be able to offer local delivery for free, which will be attractive to customers.
If you don't want to bother with managing delivery yourself, you can work with third-party delivery companies instead. Some delivery apps—DoorDash in particular—have been expanding into the retail space, with the added benefit of showcasing your store on an aggregated site (and as such exposing you to new customers).
Or, you can partner with a third party logistics company to pick up packages and deliver them for you. This typically requires packing orders like they'll be shipped, so you might spend more on materials.
BOPIS examples: retailers doing it right
BOPIS is a straightforward idea that can be tweaked and expanded upon based on your business and customer base.
Here are some examples to inspire you.
Pick up service in store: LeZot Camera
LeZot Camera is a camera store dedicated to new and used photographic equipment, accessories and film. They also offer repairs, rentals, camera cleaning and film processing to customers from their store in Vermont.
LeZot offers BOPIS for products, sure—but they also offer it for repair services. Shoppers can add a repair service for their particular camera model to their cart, check out and select in store pickup as an option. This has two immediate benefits:
Customers who are researching repair services can immediately act on their desire to purchase, instead of needing to wait to bring a camera in (and potentially forgetting, or using a competitor).

Delicate camera equipment already in need of repair doesn't need to go through the mail if the customer is close enough.
Curbside renovations: Home Depot
Home Depot, a big box retailer dedicated to home and garden building and renovation supplies, knows their products can be too heavy to drag across their usually large parking lots.
That's why in addition to BOPIS, Home Depot has put a lot of effort into a smooth curbside pickup flow. They've set up designated curbside pickup parking spots close to store entrances, so employees don't have to take heavy items very far.
Home Depot is able to offer this service thanks to large parking lots that they don't, or rarely, need to share with other retailers, which means the designated curbside pickup spots don't take parking away from other customers.
Are you paying enough attention to your BOPIS retail sales?
BOPIS is here to stay. Customers show a clear affinity for being able to click and collect online orders, while extra purchases made in store—and savings and shipping—make it appealing to retailers.
Thankfully, it's relatively easy to start offering BOPIS options. The extra bells and whistles on the experience are nice, but not needed at first. That means you've got time to figure out exactly what your customers want and invest carefully going forward.
Ultimately, though, you need a POS system that can handle BOPIS orders—and everything else—intuitively. If shoppers show up for their pickup and your sales associates have to wrestle with complicated, slow systems, they're not going to feel positively about coming back.Lightspeed was built to be easy to use, with depth behind the scenes to power growth. Why not watch a demo and see what we mean?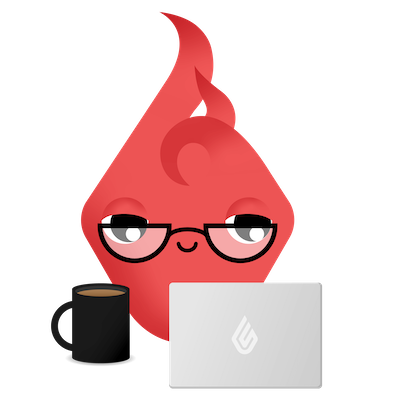 News you care about. Tips you can use.
Everything your business needs to grow, delivered straight to your inbox.