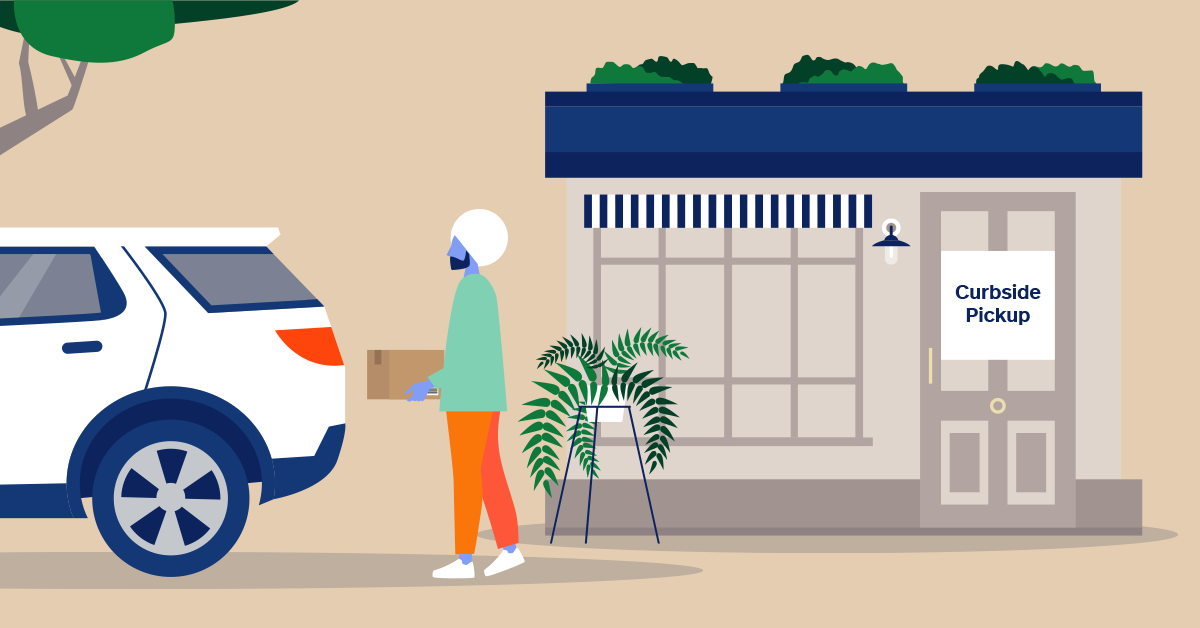 In-store pickup is concept that's been a long time coming in the retail world. As long as brick-and-mortar businesses have been embracing eCommerce, they've been looking for ways to encourage online shoppers to visit their store as well—and customers have responded positively to their efforts. 68% of American customers have made multiple click-and-collect purchases. It's a system that works well for everyone involved.
Curbside pickup represents a step forward for the click-and-collect process and, with the lingering impact of social distancing measures likely to change the way consumers shop forever, it's one that we bet is going to be sticking around. Ensuring you have an efficient curbside pickup workflow is going to be a crucial part of reopening your store and supporting new ways of safely transacting with customers.
Ensuring you have an efficient curbside pickup workflow is going to be a crucial part of reopening your store and supporting new ways of safely transacting with customers.
In this post, we're going to clear up exactly what curbside pickup is and outline the steps you can take to start servicing customers with it. Let's dive in!
Reinvent your business for short and long-term success
While the retail sector reopens across North America, owners and operators face a whole new set of challenges. Download our free playbook and learn how to diversify sales and build a more resilient business post-pandemic.
What is curbside pickup?
Curbside pickup refers to making a purchase remotely (through eCommerce, typically, though in rare cases purchases may be made over the phone) and then picking the purchase up at the store without physically entering the store.
Curbside pickup has seen an increase in popularity over the last few months as merchants have grappled with social distancing measures. It represents a safe way to skip the shipping costs for eCommerce without heading to a potentially packed store, and it gave customers a way to keep visiting their favorite local retailers even when in-store shopping was shut down.
The combination of convenience means that buying online and picking up in-store isn't likely to fade away as social distancing measures end. Customers appreciate the ability to shop with you wherever they are without needing to wait for (or pay for!) shipping; curbside pickup is an ideal mix between convenience and speed that slots nicely into the busy schedules of your customers going forward.
How to get started with curbside pickup
Far from being just a quick fad as a result of the pandemic, the specific mechanics of curbside pickup are likely here to stay for the long run. If you haven't already implemented it into your store, here's how you could add it if your local governing body has ruled it's safe for stores to implement.
Prepare your POS system
Prepare your employees
Personalize the pickup experience
1. Prepare your POS system for curbside pickup
To facilitate curbside pickup, you need:
A brick-and-mortar location;

An eCommerce store; and

A system to alert customers that their order is ready for pickup.
This will be easier if the tools you use all work together.
Let's take a merchant using Lightspeed, for example. Merchants use the same backend to manage both their brick and mortar and online store. Using both Lightspeed Retail and Lightspeed Come, managing online orders is fast and frictionless.
If our merchant wasn't already using eCom, this would be the point where they set up their online inventory (made simpler by using an integrated system) and design their website theme.
To get started with curbside pickup, our hypothetical Lightspeed merchant would head into their eCom backend and set up a new shipping method. After adding an in-store pickup shipping option, naming it curbside pickup and setting the shipping rate to be $0, they'd head to the payment providers selection. There, they'd enable pay at pickup, and, potentially, disable the option to pay cash with this method.
With that enabled, they'd need a way to communicate with their customers for pickup times. Our hypothetical merchant decides to use Ikeono for this purpose, as Ikeono integrates with Lightspeed eCom. When an order for curbside pickup comes in, the merchant uses Ikeono to text the customer a pickup time.
Use the right tools
How you implement this workflow in your store will depend on the tools you have on hand, but the underlying concepts should be the same. You should have easy access to your eCommerce orders so that you can get curbside pickup orders ready fast, and you'll need a way to alert customers that it's their turn to come pick up their order.
Keep in mind that one of curbside pickup's advantages is convenience—try to keep your pickup windows consistent. This means committing to a maximum timeframe for all pickup orders—say, one business day—and clearly communicating with a customer if their order is going to take longer than that.
2. Prepare your employees for curbside pickup
Once you have your POS system prepared for curbside pickup, you need to prepare your employees to follow through.
Let's go back to our hypothetical Lightspeed merchant for an example of a potential workflow.
A curbside pickup order comes in. The merchant—or an employee—gathers the items in the order and, if needed, packages them; our merchant has decided to package curbside orders with breakable items in boxes instead of just bags.
Using Ikeono, an employee texts a curbside pickup customer that their order is ready, around 3 hours after the order was placed. This text includes specific instructions on where to park while waiting for their order. The customer heads to the store and, from their car, texts the store that they've arrived and are ready to pick up their order.
This customer decided to pay at pickup, so the employee on the register texts them a payment link through Ikeono. The customer pays, then an employee brings their order out to them. The customer drives away; the process only took a few minutes.
Our merchant got this workflow running smoothly by:
Training all employees on the new curbside pickup procedures (employees that ring up sales were trained on how to monitor and close orders, and all employees knew who should be responsible for taking orders out to the curb in any given shift)

Providing packaging materials so employees could pack up orders

Giving employees a way to communicate with customers (in this case, Ikeono)

Giving customers a contactless way to pay at pickup
Again, how this works for you will depend on the tools you have available, but the underlying principles will be the same. If you're going to let customers decide to pay at pickup, you'll have to think carefully about how you implement contactless payments in particular—if a customer has to enter the store to pay, that's not curbside pickup.
3. Personalize the contactless curbside pickup experience
Customers that don't come into your store are still customers—so how are you going to wow them with excellent customer service?
You could include written thank-you notes with their names for every order. Writing the notes will only take your employees a few seconds, and they'll make orders feel more personal, even though your customer never entered the store.
You could also consider adding an extra step to your workflow: soliciting feedback. Using the system you've put into place to communicate with customers, ask for their opinion on your curbside pickup system. To make them feel like they're having a conversation with you instead of a computer, consider ditching the surveys for, or supplementing them with, a simple question and replying with honest, personalized answers. This could go a long way to making pickup customers feel like they still have a direct connection with your store.
Depending on your particular industry, you could include discounts for their next purchase or a catalog of related items—discounts will be easier to manage. If you want to encourage curbside pickup customers to come into your store once it's safe to do so, the discount could be for 15% off their next in-store purchase.
Omnichannel evolution with curbside pickup
Omnichannel means more than just letting your customers shop with you online or off—it means a fully integrated customer journey that gives them the freedom to choose how they want to interact with your business.
Perfecting curbside pickup gives your store another revenue flow as you cater to customers who are still adhering to social distancing in the short term, and who prefer the convenience in the long term. By setting up a smart workflow, you prepare your business to keep offering excellent service into the future.
If you're interested in learning how Lightspeed could help you with curbside pickup, let's talk.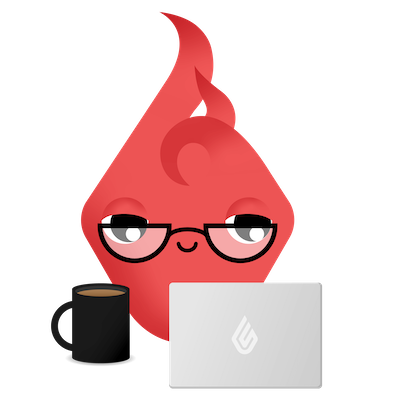 News you care about. Tips you can use.
Everything your business needs to grow, delivered straight to your inbox.