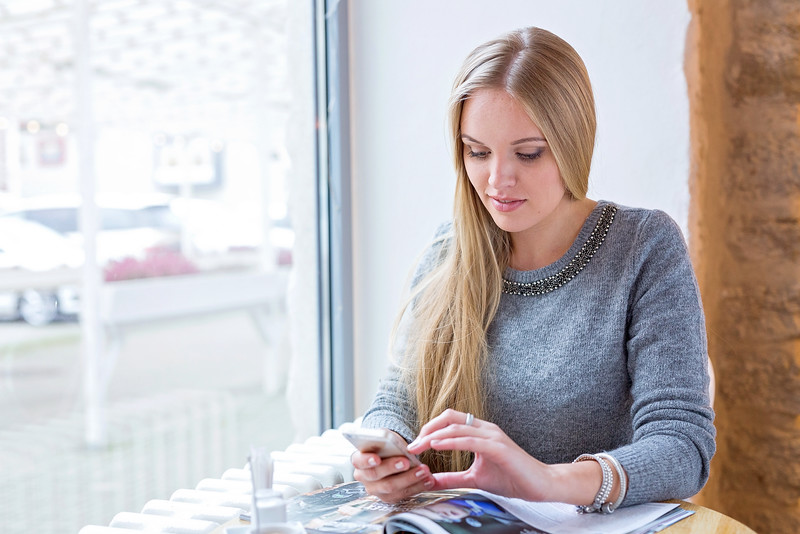 If you've been relying on email and other traditional marketing methods to do outreach to your eCommerce customers, you will be interested to learn some useful stats about texting. For example, did you know that customers are 6-8 times more likely to respond to a call-to-action in a text than in an email? And that click through rates for texts are 19% whereas email click-throughs are only 4.2%?
With mobile use on the rise, it's no surprise that the 2016 Mobile 500 report predicted that m-commerce is expected to grow up to three times faster than e-commerce. Which means that reaching out to your customers on the device of their choice is more important than ever. And if there's any doubt about where customers are choosing to access websites, consider that 52.7% of global internet users access it via mobile, while in the U.S. a full 75% of internet users are accessing it via mobile.
Adopting a texting platform to reach your customers shows that you're paying attention to their habits, making your marketing outreach all the more effective. Texting provides practical solutions on many different fronts, from marketing to customer service.
With this in mind, here are some ways that you can enhance your eCommerce business' success with SMS:
Loyalty Programs
Keep customers shopping with you by offering them membership to an exclusive SMS loyalty program. These programs have yielded high redemption rates for retailers who know how to use them well:
Make sure you have permission first before you start texting (called opt-in).
Gain new customers by advertising your SMS loyalty program across other marketing channels such as email, website, and social media.
Provide an incentive to join by offering exclusive offers and discounts that they can't get through email, social media or other marketing platforms.
As mentioned above, texts have high call-to-action response rates. So take advantage of this by making the call-to-action clear and centrally located. It's not enough to give information. If you're not asking customers to click, book, redeem, reply or RSVP, then they probably won't do it on their own.
Make your SMS customers feel like they're VIPs by giving them great promotions, discounts, free samples and other premium offers to increase loyalty and spread good word of mouth about your company.
Address urgent issues
The truth is that email and voicemail are usually not as efficient as texting. When there's a time-sensitive issue to resolve, you want to be able to reach your customers immediately and allow them to reach you immediately as well. Text messaging is the perfect platform for you to answer customer concerns quickly. Texts can even help reduce bounce rates and cart abandonment.
This case study of Total Tiles shows how they used texting to address customer problems on their website as soon as they detected them. Their managing director is very happy with the results:
"Texts sent when a customer is experiencing technical difficulty whilst using our website has reduced the bounce rate in this situation by 70%. Texts sent requesting a call to discuss an outstanding issue has had a 92% success rate with timescales much shorter than when using email."
Delivery Notices
Once a customer has placed an order, their biggest concern is the delivery status. They might be on a deadline for a birthday or holiday and want to be sure their order arrives on time. Though most eCommerce businesses offer package tracking, who wants to spend their time looking up a delivery website and typing in a long random code?
Calling and being put on hold can test the good humor and patience of any client. But keeping customers informed about the shipping status of their order via text is a great way to provide valuable customer service. Since the average smartphone user checks their phone 35 times a day, you can be sure they'll get your text quicker than if you had called or emailed them their delivery status.
Personalized messages
eCommerce lacks the personal connection that brick-and-mortar stores have. Even if it's a large retailer, having an employee ask if they can help you find what you're looking for can make a difference in your customer experience. With eCommerce, it can be harder to make that person-to-person connection, but eCommerce retailers can use SMS to bridge that gap. Here's how:
Send your SMS customers personalized messages based on their purchasing history and preferences. For example, if they've ordered a yoga mat, offer a discount on other yoga accessories such as yoga clothing, books, and other items that reflect their purchasing preferences.
Send tips. Giving customers relevant advice can improve their experience with your company. Using the example above, if a customer bought a yoga mat, you can send them a message with tips for cleaning their yoga mat to extend the life of their mat.
Ask for feedback. Getting feedback from customers is an essential part of providing excellent customer service. If you don't offer customers a place to express themselves, you risk customers switching to another vendor without ever letting you know they were unhappy with a part of your service. Texting is a great platform for polling with high response rates. Use it to find out how you're doing and what improvements you can make to increase customer satisfaction.
When you adopt an SMS platform for your eCommerce business, you can increase your loyalty club memberships, leading to higher conversions, sales and revenues. You also enhance customer satisfaction and service by offering clients a convenient channel of communication for urgent requests, delivery notices and personalized offers and messages.
SMS marketing is a natural partner for eCommerce businesses whose customers are increasingly placing orders on their mobiles. Make things easier for your clients by allowing them to buy products and follow up on their device of choice: mobile.
Get started with Lightspeed eCom
Learn just how easy it is to build your online store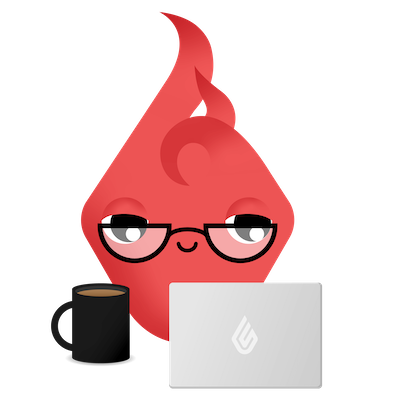 News you care about. Tips you can use.
Everything your business needs to grow, delivered straight to your inbox.