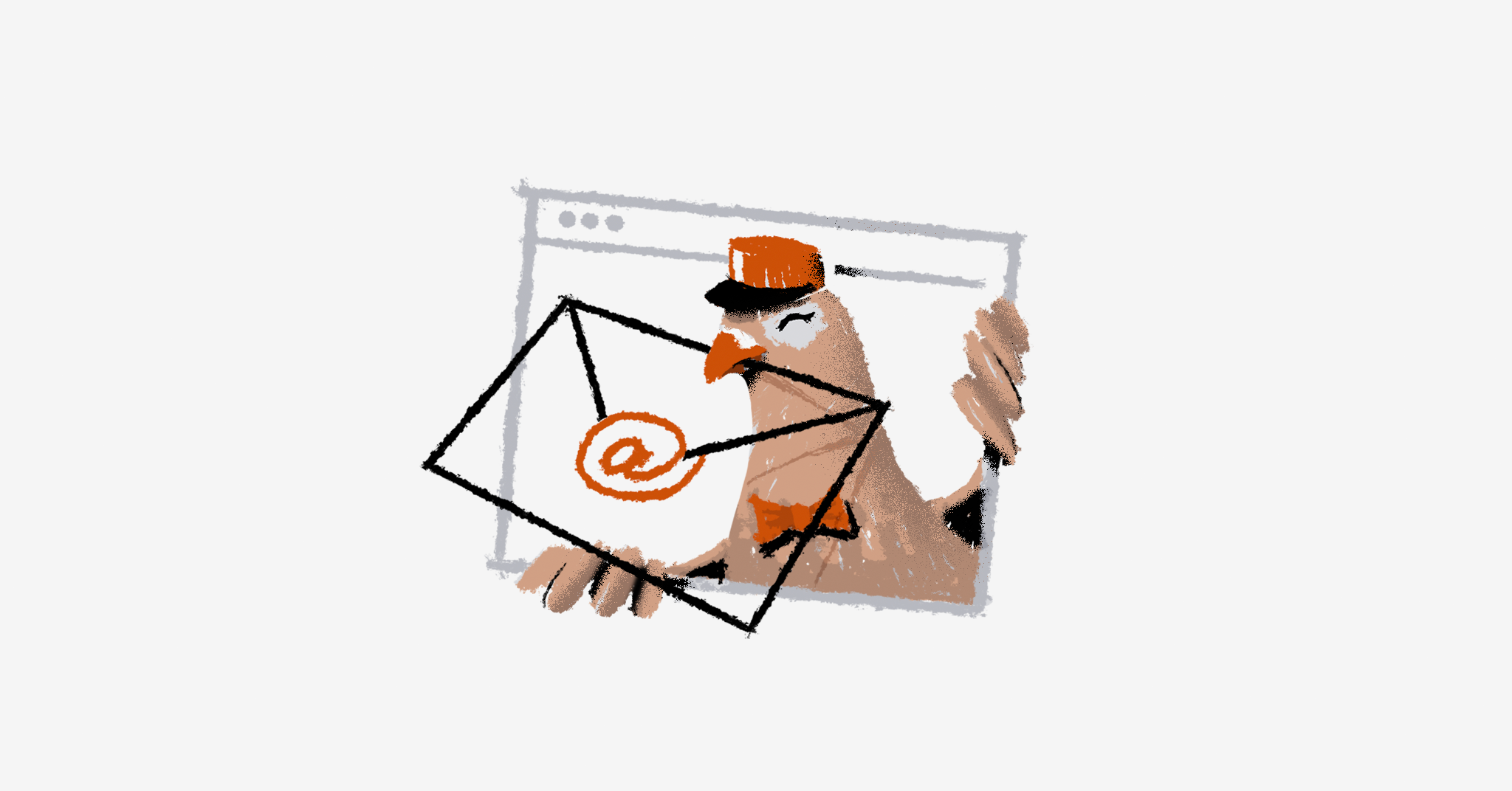 Email marketing is one of the essential tools for any online seller. It allows you to reach a wider audience, stay on top of mind with your customers and boost your bottom line.
In this blog post, we'll give you a crash course in email marketing for online sellers and tell you everything you need to know to get started.
You'll learn:
Email tools that set you up for success
Stay in touch with your customers and grow your business with easy-to-use email tools designed for online sellers.
What is email marketing?
Email marketing is the process of sending targeted, personalized emails to your customers and prospects to build relationships and drive sales. When done correctly, email marketing can be an extremely effective way to grow your business. Email can be used to share company news, new products, promo offers, reviews and more.
Not only is email a versatile marketing tool for business owners, but it is also the top preferred messaging channel for customers. According to Statista, almost five in 10 people prefer receiving business communications via email.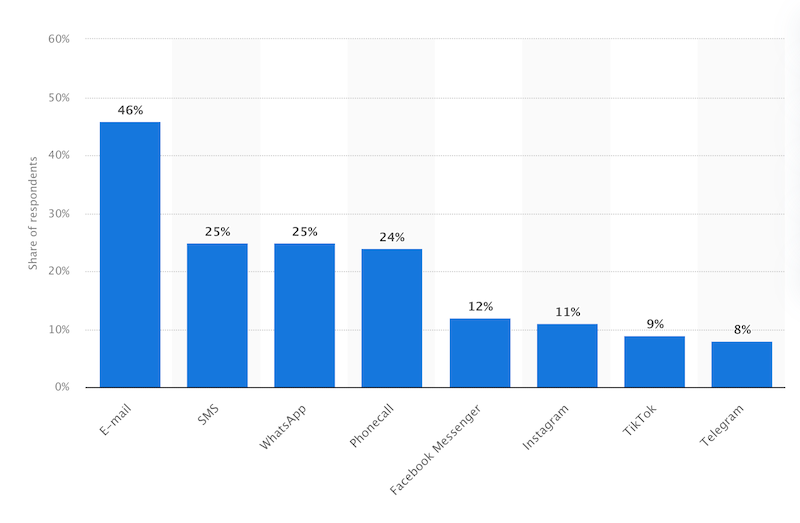 Preferred messaging channels to receive business communications for consumers (Source: Statista)
Email marketing is also one of the most cost-effective marketing tools available, especially when compared to paid advertising. Usually, you'll simply have to pay a monthly fee to use an email marketing service of your choice. In some cases, you don't have to pay anything at all, such as when you use an ecommerce platform that comes with built-in email marketing tools (like Lightspeed eCom).
Get started with email marketing: build an email list
An email list is a list of email addresses of people who agreed to receive email communications from your online store.
Your first step to promoting your business with email marketing is building an audience of potential and existing customers. Without one, you won't have anyone to send your marketing emails to.
There are several ways to build your email list.
The easiest way to collect customers' emails is to add a sign-up checkbox to the checkout. This way, your customers can opt-in to receive emails from you when buying your product.
Some ecommerce platforms have a built-in sign-up checkbox at the checkout, and they can be pretty easy to set up. With Lightspeed eCom, all you have to do is enable it with a single tap, no need to code anything or install third-party plugins.

A sign-up checkbox at the checkout in the Lightspeed eCom store
To collect potential customers' emails, you can use an email capture popup. This is a popup window that appears when someone visits your online store, asking them to subscribe to your email list. If you sell online with Lightspeed eCom, you can easily set up a Mailchimp email capture popup.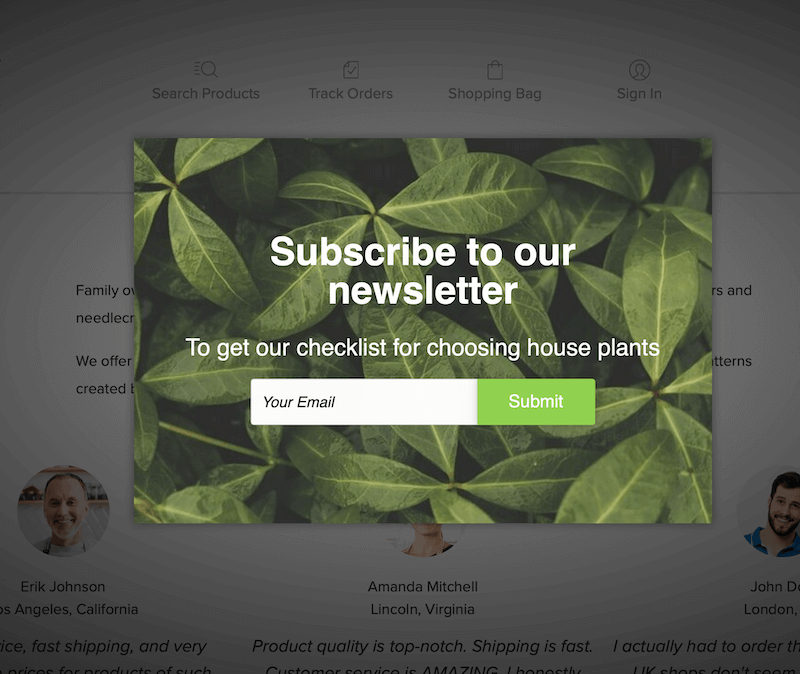 An example of an email capture popup
When adding email capture popups and signup forms to your website, ensure you offer something valuable to people in exchange for joining your list. That can be a discount or exclusive content for email subscribers.
Once subscribers are on your list, it's time to start sending them emails. You can send a few different types of emails, such as promotional emails, abandoned cart emails, and more.
Recover lost sales with abandoned cart emails
Almost 70% of online store visitors who add a product to their cart never actually complete the purchase. However, don't let high abandoned cart rates discourage you. With email marketing, you can recover a number of those lost sales.
Abandoned cart emails remind customers to complete the purchase. They are sent when a customer adds a product to their cart, but doesn't buy it. Abandoned cart emails usually feature a product the store visitor added to the cart and a call-to-action that encourages them to buy it.
To get the most out of abandoned cart emails, you can automate them so you don't have to send them manually. To make your abandoned cart emails more enticing, add a discount for completing the transaction.
Tip: If you sell online with Lightspeed eCom, you can enable automated abandoned cart recovery for your online store in a single click and easily add a discount coupon to the emails. It's also possible to customize your abandoned cart email template by editing company info, adding your logo to emails, changing the message or email subject, and more.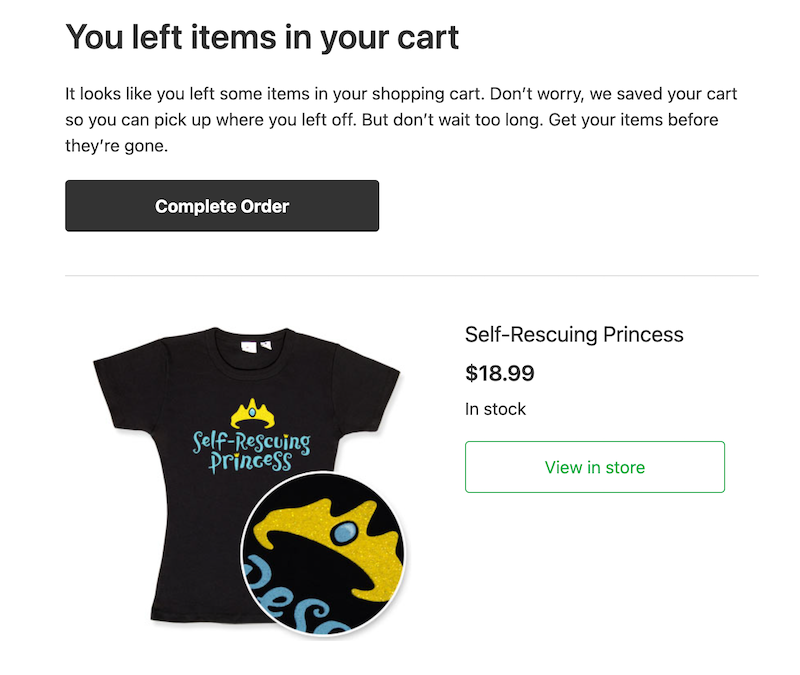 An abandoned cart recovery email you can send with Lightspeed eCom
Keep in touch with customers with automated emails
In addition to abandoned cart recovery emails, you should set up other automated emails that are triggered based on specific actions recipients take (or don't take).
Ideally, once a customer completes an action, a marketing email is automatically sent to keep them moving through your sales funnel. These kinds of emails are designed to reach the right person at just the right time to engage shoppers and grow sales.
For example, you could send customer reactivation emails to people who haven't shopped in a while at your store, request a review from customers or send them a discount as a present for their birthday.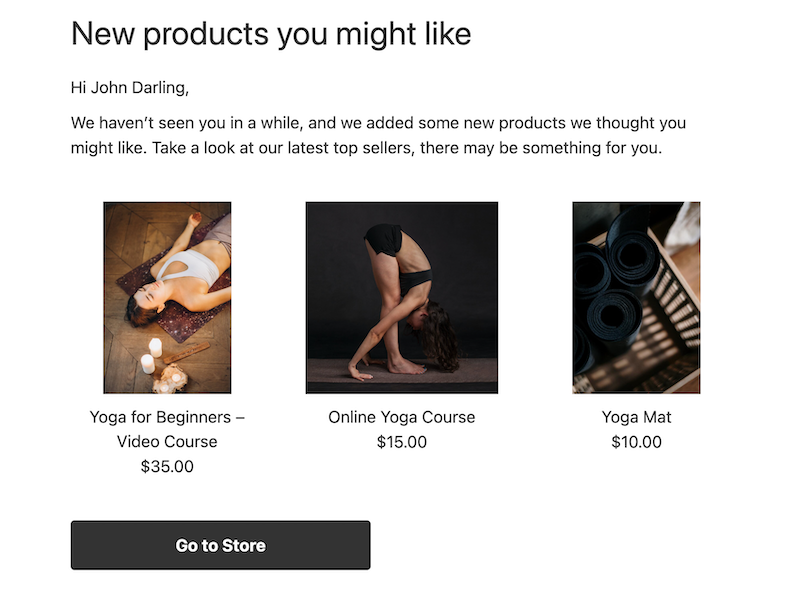 An automated email you can send to inactive customers with Lightspeed eCom
Because these emails are automated, you save time—you're engaging customers without any manual effort beyond setup.
In addition to automated abandoned cart recovery, consider the following automated marketing emails:
Favorite items reminder:

if a customer has added one or several products to Favorites in your online store, they will receive a reminder email with the product(s) and link(s) to your store to purchase.

Order confirmation with related products:

When customers place an order in your store, they receive a confirmation email that also offers to check out complementary products.

Feedback request:

When customers purchase in your store, they receive an email that displays the product they bought with a button to leave feedback.

Thank you for shopping with us:

When customers make two orders in your store, they receive an email that asks them to post about your store on social media. You can add a discount code to entice customers to spread the word.

Inactive customer reminder with bestsellers:

If it's been six months after a customer's last order, you can bring them back with this email. It displays your bestsellers and an optional discount coupon.

Purchase anniversary:

This email is sent one year after a shopper places an order. It helps to stay in touch with your customers to encourage repeat purchases.
The benefit of automated marketing emails is that, unlike manual emails, automated trigger emails are tailored to various customer segments, so this tool is very scalable. Unlike regular mass mailing, automated emails are sent at the right moment for each customer, delivering higher open rates and generating more conversions. All types of automated emails listed above are available for Lightspeed eCom sellers.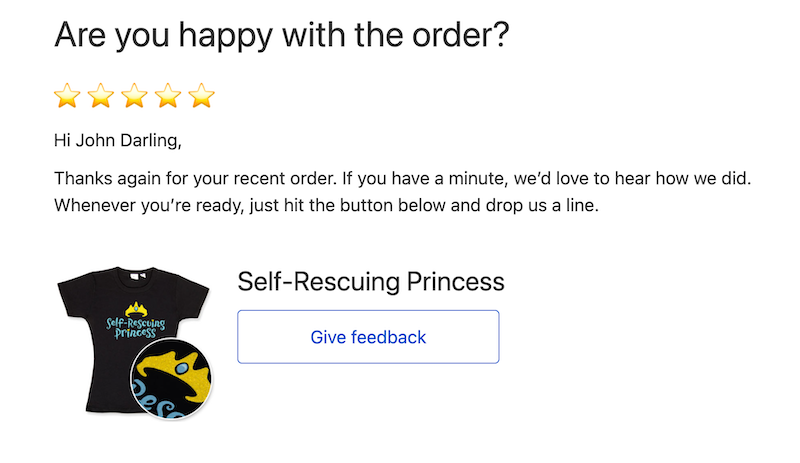 A feedback request email you can send with Lightspeed eCom
Did you know? With Lightspeed eCom, there are no transaction fees or subscriber limits (unlike most popular email marketing tools) for sending automated marketing emails to customers. All you have to pay is the regular cost of your pricing plan—regardless of how many customers receive your emails.
Increase sales with targeted emails
The key to successful email marketing is segmenting your email list.
Segmenting your list into different groups enables you to send more targeted, relevant emails. This could include segmenting by location, purchase history, or even interests.
By sending targeted emails, you'll be able to get more sales for your online store because your email content will be tailored to the specific needs of your subscribers.
You can send personalized emails to customers based on their purchase activity: products they bought, the number of orders they made, or how much money they've spent in your store.
For example, you can send emails that feature expensive products only to customers who have already spent more than $2000 in your store. Or, send an email that promotes a new body sunscreen to shoppers who previously bought face sunscreens in your store.
Segmenting email subscribers to send them such highly personalized emails can be challenging for some business owners.
Segmenting doesn't have to be hard. For example, you can connect your Lightspeed eCom store to Mailchimp and sync your store data, including customers, products, orders and discount coupons. That will enable you to send relevant messages with audience segmentation. You can even add products from your store right in your emails.
Wrap Up
If you're not already using email marketing to drive sales and grow your business, now's the time to start.
Start with building an email list, bring back customers with abandoned cart emails and don't forget to leverage automated marketing emails. When ready, take your email marketing to the next level with targeted emails to boost sales even more.
With these tips in mind, you'll be well on your way to success.
And don't forget to sign up for Lightspeed eCom to leverage email marketing tools for your online store—powerful and easy-to-use for a business of any size.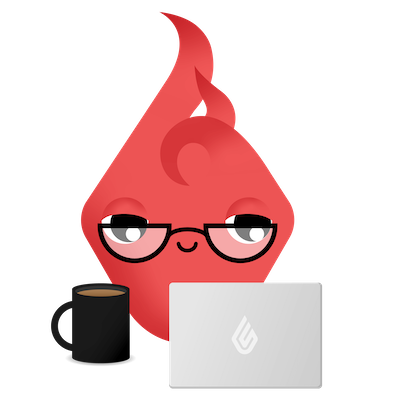 News you care about. Tips you can use.
Everything your business needs to grow, delivered straight to your inbox.