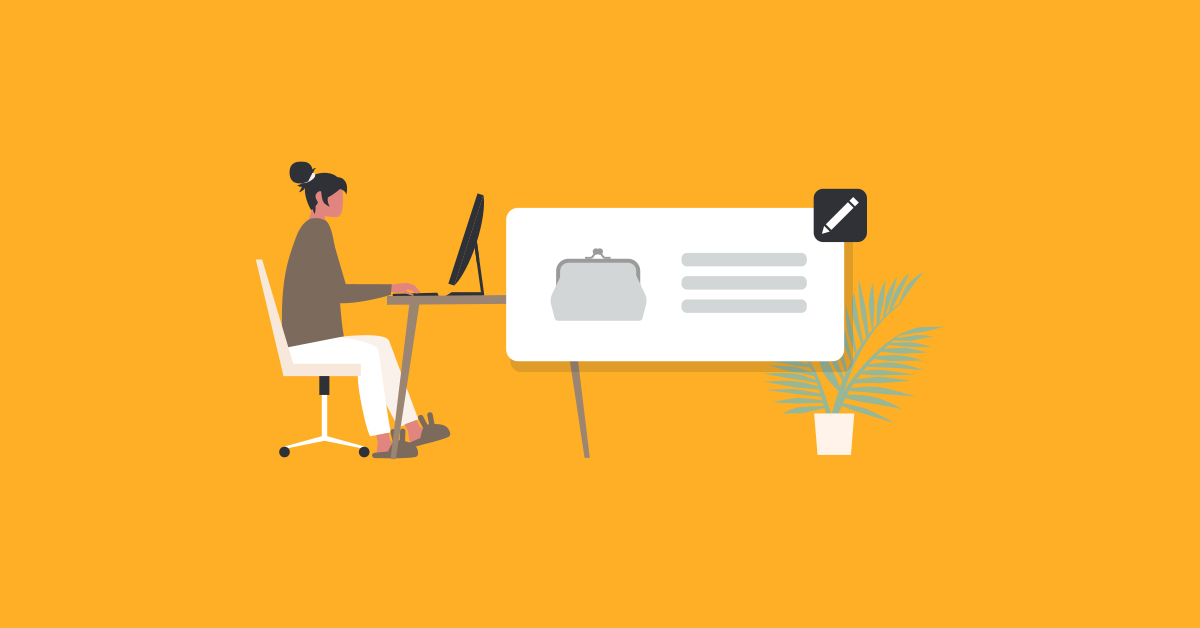 A product description is more than just a few words about the products you sell in your online shop. A good product description informs shoppers and can persuade them to pull the trigger on a purchase.
If you don't consider yourself a wordsmith, there's no need to stress. You don't need to be Shakespeare to write product descriptions that drive sales. In this guide to writing product descriptions you'll learn:
The retailer's guide to selling online
See how easy it is to add an online store to your brick-and-mortar operations. Increase revenue by tapping into a huge base of potential customers.
What is a product description and why is it important?
A product description provides consumers with practical information about a product's benefits, measurements and specifications, composition, use cases and more. Detailed product descriptions are a critical part of selling online. Product descriptions can be found on product pages, typically below a product's name and price. They're usually no longer than 300 words.
If you need to write a longer product description, such as for a highly technical product, consider linking to product manuals or adding other sections to your product pages, such as a reviews section, sizing chart or specifications section.
Let's take a look at a product description example from boutique Le Brow Bar's website.
The description for this hat can be found in two places on the product page: below the price and below the main product information panel. The description includes details about the hat's trendiness, as well as specifications such as measurements and materials. It's a good example of how to write product descriptions for clothing and accessories.
So, what's the fuss about product descriptions anyways? An effective product description can improve conversion rates. When you use the description to give examples of use cases, provide specifications and practical information, or use emotional language to appeal to target customers, you can turn more online "window shoppers" into paying customers. An effective description can make a customer fall in love with a product, or simply decide that it meets their needs.
And, when you incorporate search engine optimization (SEO) keywords into descriptions, you make it easier for customers to find your products on Google and other search engines. This aspect of product descriptions can be particularly useful if, for example, you want to start a boutique and give your products creative names, rather than descriptive ones. By implementing SEO in your description, your "Kelly Dress" can appear in search engine results pages (SERPs) for a keyword like "green maxi milkmaid dress."
If you're looking for other resources for opening a boutique, check out our clothing store business plan guide.
How to write good product descriptions
So, do you think you're ready to tackle your product descriptions? Here are five best practices for writing product descriptions that can make a sale.
1. Start with SEO
Identify a descriptive SEO keyword or keywords that you want your product to rank for on SERPs. You can read up on SEO best practices and use a tool like Moz or Ahrefs to identify target keywords, or outsource SEO to a marketing agency.
In general, your target keyword should appear in several places on each product page, including in the:
Product description

Product name (ex: "Purple Hat with Cheetah Print")

Product page's URL (ex: sampleboutique.com/purple-hat-cheetah-print)

Alt text of each product image
2. Keep your audience in mind
Remember to write for the customers you're trying to attract, and not just for robots (i.e., Google's search algorithm). Put yourself in your customers' shoes and think about what they'd need to know to make a purchase, and what emotional language would tug on their irrational side and drive an impulse buy.
On the practical side, technical specifications can help make a sale. For example, a size guide on a clothing store's website can help shoppers find the right fit. On the psychological side, explaining how popular or in-demand a product is can create a sense of urgency (more on this later).
3. Maintain your brand voice
As you write for your audience, remember to maintain your brand voice. A product description is an extension of your brand, so follow your style guide's rules and voice and tone guidelines to create a consistent customer experience.
4. Focus on conversions
Instead of just using flowery language in product descriptions, make sure to also include practical information that helps increase conversions. Here are some ways to do that:
Share use-case ideas

. A product description example for a dress could include, "this day-to-night dress is great to wear to the office with a blazer, and turns into the perfect date night outfit with a pair of heels." This description takes a simple garment and turns it into a multi-purpose piece.

Create a sense of urgency

. Phrases like "limited edition," "limited time," or "it sold out in three days last time" in the description help create a sense of urgency that plays into

retail psychology

and encourages customers to make a purchase

now

so they don't miss out. A product description example that employs these tactics might say, "When we first released this jacket, it sold out in less than a week. We've released a limited number of jackets for our anniversary sale, and after they sell out, they're gone for good."
5. Leverage social proof
Consumers are more likely to listen to their peers' opinions than to marketing messages. Leveraging customer reviews, press mentions and other forms of social proof in your product descriptions can drive sales.
A product description example of this strategy could be something as simple as, "this purse has been shared more than 35,000 times on social media."
3 Product description examples
Take inspiration from these product description examples before taking a pass at crafting your own.
1. Clothing product description example
The description for this sweatshirt from Le Brow Bar is a good example of how to write product descriptions for clothing.
The primary product description begins with, "loungewear you'll live in," which appeals to the target audience's emotions. Then it shares practical details about the item's composition. The description ends with, "mix and match to make cute + comfy sets!," which is a subtle way of cross-selling more products.
The secondary description provides more practical information, such as details, fit, content, and garment care.
2. Beauty product description example
When you're selling something that is difficult to comprehend online, like perfume, a product description has to do the heavy lifting to make a sale. Luxury cosmetics boutique Etiket shows how that's done with their product description for this perfume.
"Phi is a luxurious scent, inspired by a natural extract of roses produced in Afghanistan's rose region, Nangarhar," the description reads. It appeals to the emotions of luxury-seeking customers by explaining the exotic origin of the perfume's scent.
"This rose oil is extremely rare and of highest quality. Inspired by these roses, growing in a dry and rough land, Phi is a rare gem, complementing contrasting lines, rich in natural raw materials that add depth and authenticity," reads the secondary description.
It further explains the exclusivity of the scent, then it describes the scent's notes in detail, to help convey in writing what can usually only be understood through smell:
"Phi starts with a rich fruity line of Apricot. An all natural apricot extract with its surprising richness enchants and blends into a Cinnamon line and hints of bitter almond, softened by Bergamot essential oil."
3. Technical product description example
The product description for this camera lens from YM Camera shows just how detailed you can be when you're selling a highly technical product. It breaks the 300-word rule to share critical information that both highlights product specifications and educates customers with what they need to look for in a lens.
Specifically, the product description includes information about the technology behind the lens, how image stabilization works, the benefits of the lens' light weight, and accessory compatibility. This merchant goes above and beyond with the product description by using it to educate customers on the product they're buying.
How a commerce platform can help
A retail POS system that comes with ecommerce functionality can help you create an omnichannel retail experience. With ecommerce built into your POS, product descriptions are synced to your online store and brick-and-mortar inventory.
With an omnichannel commerce platform like Lightspeed, your inventory is automatically updated whether you make a sale online or in store.
"I feel confident that the inventory levels that I and my sales associates see on the POS and that customers see online are accurate. [Lightspeed is] super user-friendly," says Tori Erickson of Loyal Tee Boutique.
When both your staff and customers can access the most accurate inventory information, you'll avoid stockouts and frustrating, time-consuming customer service problems.
Plus, an omnichannel commerce platform gives you powerful insights into every aspect of your business. With access to advanced reporting about your online and retail sales, you'll be able to make informed business decisions.
Ready to get started with product descriptions that drive sales? Lightspeed's omnichannel POS and ecommerce platform can help. Talk to us today.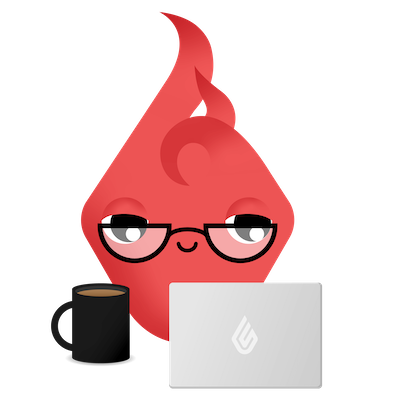 News you care about. Tips you can use.
Everything your business needs to grow, delivered straight to your inbox.