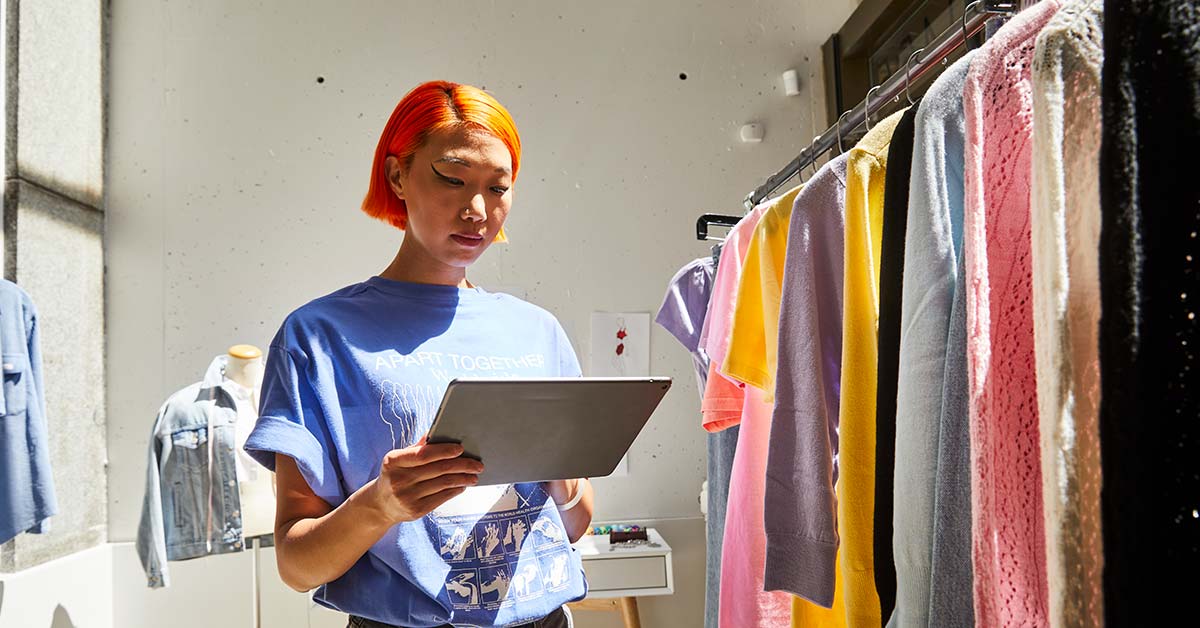 Boutiques are the heart and soul of retail. Independent shops never miss a beat when it comes to keeping up with trends, and they carry unique items you can't find anywhere else. If you've always dreamed of opening up your own specialty store, this guide to how to start a boutique is for you.
You'll learn:
Get our inventory management template
Use our practical template to simplify your boutique's inventory management process.
The state of in-person retail in 2021
When the COVID-19 pandemic first set in at the start of 2020 and lockdown restrictions around the globe kept everyone at home, in-person retail seemed doomed. Department stores and independent retailers had to shift their efforts towards ecommerce to survive.
Now that vaccines are readily available, consumers are ready for—and craving—in-person shopping experiences. According to the National Retail Federation (NRF), 80% of shopping still takes place in stores. In fact, retail is growing at a rate we haven't seen in 15 years, and the NRF predicts retail sales will increase by up to 13.5% in 2021.
If you want to open a speciality shop, small clothing business, or other brick-and-mortar boutique, there's no better time than the present.
How to decide what to sell at your boutique and how to source inventory
If you want to know how to start a boutique, the first step is to decide what to sell in your shop and then figure out where you'll get those items.
What to sell
There are several ways to figure out what to sell when opening up a retail store. While you'll probably fare better if you sell something that you're passionate about instead of something you have no interest in, you have to make sure that there's demand for your wares.
Conduct market research to gauge interest. You can hire a market research firm to help you get started, or you can do your own research by interviewing potential customers. You should also visit competing shops and observe what they have in stock, what seems to sell well and what's missing.
Sourcing inventory
One way to source inventory for your boutique is to make the inventory yourself. If you're crafty and have the time, this DIY approach can be a good way to create your starting inventory on a budget. As you get busy with your successful retail business, you'll no longer have time to hand-make every candle, bar of soap, cake mix, or whatever you end up selling.
If you're still interested in selling your own wares but don't have the bandwidth to produce them, your best bet is to work with a manufacturer who can mass-produce the items you plan to sell.
To diversify your boutique, you can also sell other people's products. Source items directly from creators, like artisans and designers, or buy products from wholesalers.
How to pick a location for your boutique and design its interior
Make your dream a reality by setting up shop. Find the perfect location, then, create a setting that will keep shoppers coming back for more. This is one of the most common questions about how to start a boutique that prospective merchants ask. But don't worry, it's simpler than you'd think.
Choosing a location for your boutique
Location will play an important role in your business's success. Opening a boutique in an area with plenty of foot traffic and near public transportation, or with lots of car traffic and accessible parking, will help attract customers. A premium location will come with a premium price, but it will mean you'll have to spend less on marketing and advertising.
Visibility is also important. If your boutique is in an ideal location, but your storefront is hidden in an alley or its sign is obscured by a tree or building, customers may have a difficult time finding it. Choose a space that's easy to locate.
Finally, consider proximity to complementary businesses. If you open a workout gear boutique next to a gym or a baby clothing shop next to a daycare center, you'll generate business without lifting a finger.
Designing your boutique
When starting a small business, you'll want to make sure your store's design matches your branding. Use your brand's logo and colors throughout the store to bolster brand recognition.
Then, make your shop stand out with an eye-catching mural, wallpaper or window display that encourages shoppers to come in, snap a photo, and spend time browsing.
Design your store's layout, windows, fitting rooms and displays so that they encourage shoppers to spend. Familiarize yourself with visual merchandising tactics to understand how displays affect purchasing decisions.
How to start a boutique: brand and market your business
Want to know how to attract customers? Branding and marketing are the keys to gaining a loyal customer base.
Creating a brand
Branding can help differentiate your boutique from other shops that sell the same or similar items. It can be the reason someone chooses to buy something from you instead of from the competition or a big-box retailer.
Your brand should be easily recognizable and should make shoppers feel a certain way. It should be reflected in every aspect of your boutique, from its logo and shopping bags, to your shop's signature scent and the way your staff interact with customers, and even your ecommerce shop's design and social media presence.
To create your brand, start by thinking about your mission. Why are you starting this business? Is it to provide people with a destination for sustainable clothing and products for their babies and children? Is it to empower artists from marginalized communities by selling their work? Keep your mission at the core of all of your business and design decisions to build a strong brand.
Marketing your business
If you think you can stop marketing your business after its grand opening, think again. Even if business is good now, you should actively keep your boutique atop customers' minds to ensure a steady flow of sales.
Combine any number of these marketing techniques to keep shoppers interested:
Create eye-catching window displays

. Window displays can turn a passerby into a customer. Take inspiration from the changing seasons, from your products and even from

Pinterest

. Change your displays regularly to indicate that you have new items for shoppers to check out.

Update social media regularly

. Maintain an active social media presence for your boutique to keep followers intrigued, engage with customers and source ideas for products. While Instagram, Facebook and Twitter are obvious platforms, you should also consider creating content for TikTok that displays your products or demonstrates helpful tips related to them.

Work with influencers

. Customers are

more likely to trust

recommendations from their peers than advertisements. Partner with influencers to spread the word about your boutique. Invite bloggers and social media influencers to a private shopping event at your store, or send them products or gift cards in exchange for publicity.

Leverage email and SMS marketing

. When your boutique implements a

loyalty program

, you can use it to automatically send your customers promotional offers via email or SMS that will get them back in the door and spending more.
How to choose a POS system for your boutique
Your point of sale (POS) system is the hub of all of your business's transactions, and can impact the success of your boutique. Look for a retail POS that has the following features to help your business grow:
Omnichannel retailing

– Your POS should make it easy to

sell online

AND at your shop by storing all transaction, customer and inventory data in one place.

Reporting and analytics

– This platform should give you access to real-time reporting, whether you're at your boutique or on the go, to power your business decisions.

Inventory management

– Look for a point of sale system that makes it easy to keep track of what you have in stock, what's selling like hot cakes, what you need to reorder and more.
Wrapping up: How to start a boutique
Now you know all that you need to know about how to open a boutique. To recap, here's how to start a brick-and-mortar (or online) boutique:
After selecting which in-demand products you want to sell, you can either make them yourself, work with a manufacturer or source them from makers and wholesalers.

Choose the perfect location for your boutique. Consider traffic, visibility and proximity to complementary businesses before signing your lease.

Design an interior that uses merchandising best practices to subconsciously convince customers to spend more.

Incorporate your mission-driven brand into every decision you make, from your shopping bags to your ecommerce site.

Market the heck out of your boutique. Create beautiful window displays, work with influencers, stay active on social media and leverage SMS and email marketing to stay top of mind.

Select a POS system, like Lightspeed, that will set your boutique up for success. Want to learn more?

Talk to us

today to get started.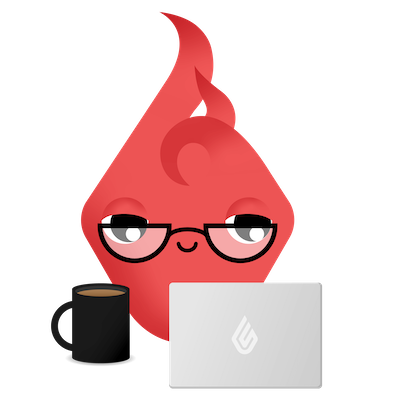 News you care about. Tips you can use.
Everything your business needs to grow, delivered straight to your inbox.