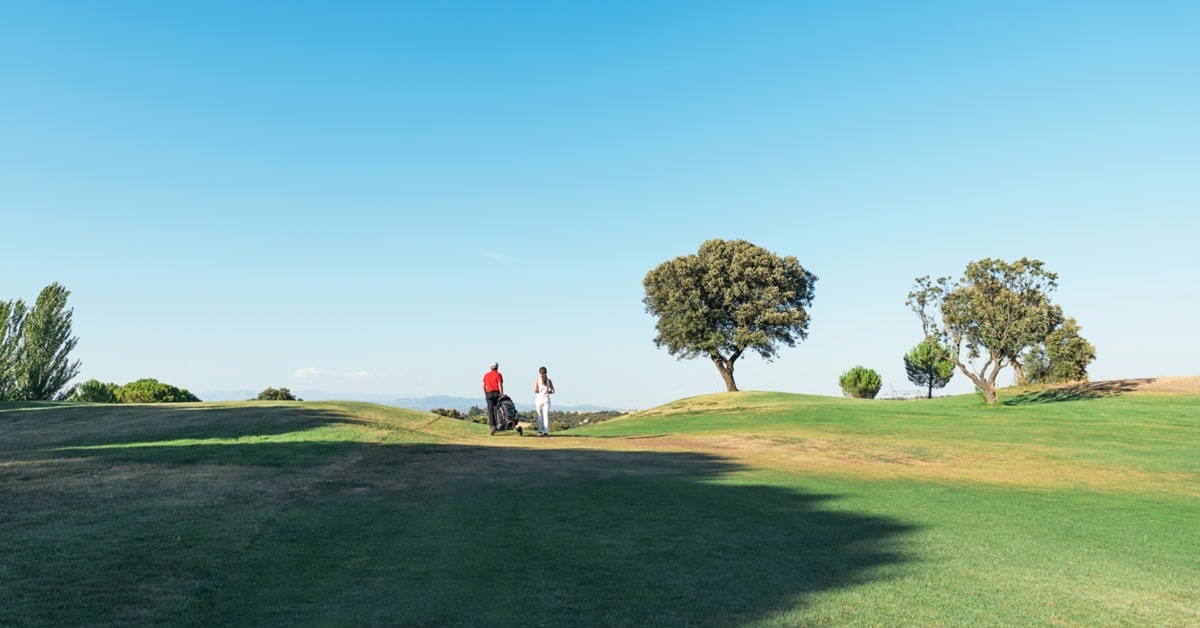 As some regions continue to battle COVID-19, others have golf operations that are either newly up and running, have been operational with little or no suspension of services, or plan on reopening in the near future. Reopening safely for members, customers, and staff will be at the forefront of facilities' operational plans going forward. Here are some measures and best practices that golf professionals are implementing to ensure a fun playing atmosphere, a productive learning environment, and a safe space for everyone involved.
Keeping Golfers Safe
Contact Areas
Facilities are implementing changes to promote golfer safety – avoiding contact areas is vital to creating a safe environment. There is no more frequently-touched area than the cup and flagstick on each hole. Courses are combating this issue in several ways – 1) by raising the cups so putted balls cannot drop in the hole, 2) by inserting a small piece of pool noodle into a submerged cup so the ball is propped up close to the surface and is easily retrieved without the player's hand touching the flagstick, and 3) by installing a lever device that is triggered by lifting a flap (with your putter head) that raises the ball from the hole and drops it on the green. In addition, players are prohibited from lifting flagsticks from the hole.
Golf carts are another hot spot for contact. Many states have yet to reinstate the use of carts on their courses, but courses that do allow them are promoting carts for single use. Course staff are sanitizing carts after each round to ensure the safety of the next player to utilize it.
Finally, rakes, ball washers, and water coolers have been taken off courses to ensure these frequent contact points are also not jeopardizing the well-being of golfers, and many golf professionals have instituted a temporary moratorium on the issuance of rental clubs to further ensure customer safety, as well as reducing potential club liability.
Tee Times
Most facilities have increased the number of minutes between tee times so groups do not get bunched up on the course, potentially causing them to violate social distancing standards. Many clubs have gone from eight- or ten-minute intervals to as many as fifteen or twenty minutes.
Clubhouse
Clubhouses and golf shops at many courses remain closed due to state restrictions, however in those states that allow clubhouses to be open, activities and services have been greatly reduced. Tee times and payments are being made online or via phone to the golf shop. The priority is on keeping the number of individuals in the clubhouse to a minimum. In addition, many golf course managers are requiring golfers to expedite their business and exit the clubhouse quickly to allow another small number of individuals to do the same.
Employee Protection
Sanitary Products
Employee safety and comfort in the workplace is vital to ensure continued service to members and customers, as well as to ensure your staff members do not contract COVID-19 as a result of their duties at your facility. Basic protective equipment like masks and gloves are essential to remaining safe, as are hand sanitizer, sanitizing wipes, and diligent cleaning efforts in all work areas. Guaranteeing employee satisfaction starts with providing a safe work environment – the more content and at ease they feel on the job, the more productive they will be for your operation.
Working Remotely
Working remotely may not be an option for your front line staff, but employees in accounting, human resources, and other administrative employees should work from home to reduce the chance of them being infected, as well as to reduce the flow of foot traffic around the club.
Job Security
Ensuring employees' jobs are safe during this turbulent time is a vital step in maintaining a dedicated team. Moving job duties and tasks around from departments that are closed to others that remain in operation can put employees at ease and show them that their jobs are safe.
Leveraging Technology
Online Payments
Technology has enhanced so many aspects of golf over the past two decades, that it should come as no surprise that facilities are utilizing it to streamline old processes in the new normal, while also keeping golfers and staff safe. A no-touch policy is a step in the right direction. As mentioned earlier, pre-payment for tee times made online or on the phone ensure minimal, if any human interaction.
E-Commerce
Many golf professionals are creating ways for members to purchase merchandise directly from their golf shop. Greg Bisconti, head professional at The Saint Andrews Golf Club, in Hastings-on-Hudson, New York recently made more than 75 percent of his merchandise available to purchase through a new e-commerce site that he set up.
Benjamin Painchaud, of Lachute Golf Club, in the town of Lachute, Quebec is also using online resources to generate revenues and streamline data. Utilizing the user-friendly e-commerce software of Lightspeed, he was able to generate enough revenue to pay the grounds crew for upwards of six weeks without even having a single golfer on the course.
Self-Service Kiosk
Piggybacking on the no-contact policy adopted at so many facilities, some are utilizing self check-in kiosks as another method of reducing human interaction. Of course, golf operations staff are available to answer questions or help as needed, but maximizing no-contact opportunities is a pertinent step in creating a safe golf atmosphere. Staff is there to sanitize the kiosk after each customer's use of course.
ChronoPitch
As it is in so many facets of business, especially during the time of COVID-19, effective communication is vital to keeping people safe. ChronoPitch Email Marketing is being used to keep customers in the loop in these ever-changing days. Adhering to safety policies is important to creating a safe and healthy environment for customers and staff, and everyone involved must know the rules. Frequent emails can often be a burden to customers; however, emails disseminating such vital information is a welcome asset to customers in a time when public information, even during a global pandemic, is often jaded by politics and spin.
Conclusion
Most of these measures are not difficult or costly. They are common sense steps that are required in order to conduct business and ensure customer safety and staff satisfaction and security. Not adhering to these guidelines could mean your facility is shut down – even worse, irresponsibility in this area could mean the coronavirus could spread to one or more individuals on your property, a burden that no golf professional wants on his or her shoulders. Staying informed, keeping up with technology, and properly training your staff will all lead to positivity across your facility, as we strive to find joy on the golf course during these trying times.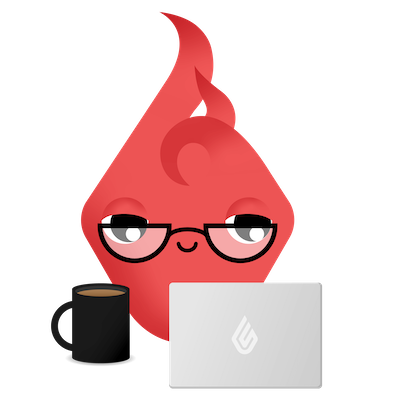 News you care about. Tips you can use.
Everything your business needs to grow, delivered straight to your inbox.