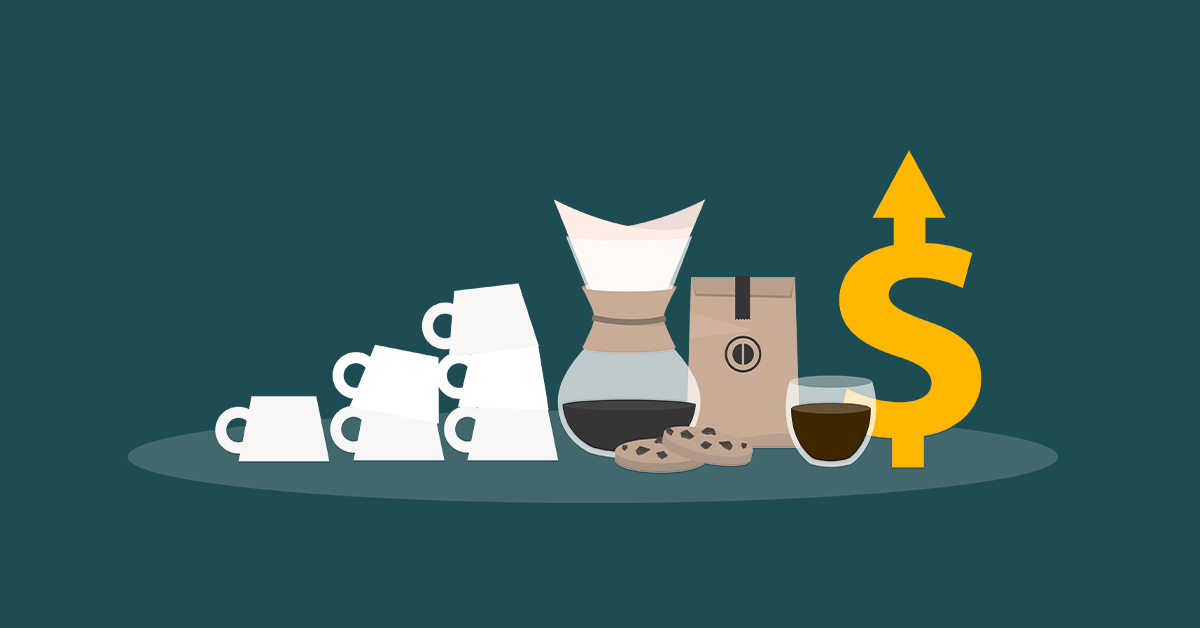 It's the beginning of a new year, we're in the midst of a COVID-19 resurgence, and you operate a coffee shop. With temperatures decreasing and health concerns increasing, fewer people are frequenting cafes and opting to make coffee at home. However, many still want to support local businesses.
The cost to open a coffee shop is no joke so you're probably looking for strategies for increasing coffee shop sales to help your business thrive. We're sharing some timely and evergreen tips you can implement right away.
Here are six strategies for how to boost coffee shop sales:
Get the ultimate restaurant marketing guide
Get our free guide that walks you through the ins and outs of marketing a hospitality business.
1. How to boost coffee shop sales during COVID-19
The omicron variant of COVID-19 is all anyone is currently talking about. Making customers feel safe at your coffee shop can help you prevent a decline in sales during these difficult times. Here are a few ways to do just that:
Ask staff to wear PPP regardless of vaccination status.

Encourage guests to wear masks regardless of vaccination status.

Restrict in-store dining to guests who show proof of vaccination.

Create a pick-up window so customers don't have to enter your shop.

Encourage contactless forms of payment, like credit, debit and gift cards and mobile payments instead of cash to reduce contact.
Offer online ordering so customers can pick up coffee and food at their convenience and minimize their time in-store.

2. Seasonal strategies to increase coffee shop sales
Tapping into seasonal trends and holidays is a fun way to encourage customers to come in for a cuppa 'joe. Here are some ideas to take inspiration from.
Leverage New Year's resolutions
New Year's resolutions are still top of mind. For many people, resolutions have to do with leading a healthier lifestyle and focusing on self care. Lean into these trends by creating marketing campaigns that promote the health benefits of coffee and tea.
Many people try to reduce their caffeine intake this time of year, so play up your herbal teas and decaffeinated coffee and espresso drinks. And, if they're on your menu, highlight healthy snacks and non-coffee drinks, like smoothies.
Warm up winter
Winter means cold temperatures in most parts of North America. Increase coffee shop sales by promoting cozy, hot drinks. Advertise to-go drinks as a way to keep hands warm and market your cafe as a cozy place to gather.
Get creative with seasonal beverages
The popularity of Starbucks' pumpkin spice latte shows how much customers love limited-time flavors that come back year after year. Fortunately, you don't have to be Starbucks to offer seasonal drinks. Just take a look at some of the seasonal beverages offered by independent restaurants that use Lightspeed as their point of sale.
Vancouver's Breka Bakery & Cafe plays into the pumpkin spice craze by offering its own version in the fall. NoPo's January drink of the month, a pistachio matcha latte, is perfect for cold Minnesota days. And, in the summer, Breka's lavender lemonade is a refreshing treat.
Lean into holidays
Another way to drive revenue for your coffee shop year-round is to embrace holidays. Promote gift cards for birthdays and graduations, Valentine's Day, Mother's Day and more. Create special treats and beverages themed for these occasions. For example, you could have festive birthday cupcakes available every day, or serve a red velvet mocha beverage around Valentine's Day.
3. Growing revenue with a customer loyalty program
According to the Harvard Business Review, just a 5% increase in customer loyalty can boost sales by up to 95%. And, per the Pareto principle, 80% of your sales will come from 20% of your customers. Your regulars make up this top 20%.
Implementing a customer loyalty program is a smart strategy for boosting repeat business, thereby increasing coffee shop sales. When customers love the drinks and experience you provide, they'll become regulars and tell friends about your coffee shop, leading to even more revenue.
If you're thinking of using a punch card system, think again. Punch cards get the job done, but they don't give you access to insights about your customers. With a digital loyalty program, you can collect data on your customers, which can help you inform business decisions and send customers targeted marketing offers.
And, when your loyalty program integrates with your cafe's POS system, you'll easily be able to see a direct impact on sales and uncover the best times of day for items to feature in promotions.
4. Digital marketing coffee shop sales ideas
Online marketing is an essential part of running a successful business in this day and age. Take advantage of email marketing, social media and local SEO tactics like Google My Business to drive revenue year-round.
Email marketing strategies
While many people think of social media as the top of the digital marketing pyramid, email marketing is actually more effective because you don't have to worry about algorithms getting in the way of post visibility.
There are lots of ways to collect your customers' email addresses. One approach is to offer digital receipts. When customers give you their email addresses, they can also opt-in to your mailing list. And, if you have a digital loyalty program, you'll receive email addresses in exchange for enrollment.
Use email to send regular newsletters as well as targeted promotions and to advertise seasonal products and offers.
Social media for coffee shops
Social media is a fun way to stay top of mind and engage with customers outside of your cafe. Not sure what to post? Here are some ideas:
Create polls to crowdsource ideas for new drinks or to let customers vote for seasonal favorites.

Post regularly just to remind customers you exist, even if it's just to share hours.

Experiment with TikTok and Instagram Reels. Instagram's algorithm gives preference to Reels to compete with TikTok, so sharing one will help increase post visibility.

Post fun, memorable videos to make followers stop scrolling and watch. Take inspiration from Breka Bakery's "

how to make a mocha

" video on Instagram.
Manage your Google My Business profile
With 3.5 billion Google searches conducted every day, Google is essentially the starting point for most web-browsing journeys. Control the information that appears about your business when people search for it on Google by claiming and managing your Google My Business profile.
With access to your business profile, you can add your coffee shop's hours to Google, add tags to make it more searchable on Google Search and Google Maps, post updates about the business, add photos, respond to reviews and more.
5. How to leverage visual merchandising to sell more coffee
The way you display products on retail fixtures can help increase coffee shop sales. Follow these visual merchandising strategies to see results.
Make signs fun and funny
A chalkboard sign is one of the most cost-effective pieces of coffee shop equipment you'll purchase when opening a cafe. It's a versatile tool for highlighting promotions and seasonal specials, as well as using humor to turn heads and get people to come in the door.
Jersey City's Hudson Hall is an Eastern European-inspired watering hole. Its chalkboard sign features a pun that you can't help but stop to take a picture of and share with friends. Early, a coffee and sandwich shop in Brooklyn, uses its chalkboard sign to give passersby a silly quiz to take and to advertise the store's hours.
Create window displays that turn heads
Similar to external signage, window displays should feature something fun to catch people's eyes. Change your window often to remind customers to come in frequently. Consider creating a photo opportunity and placing your social media handles in the window so that customers can tag you and advertise your coffee shop.
Get creative with in-store displays
Leverage your retail fixtures to captivate customers as soon as they walk in the door, and ensure they don't walk out without a cup of coffee and a pastry in their hands.
In addition to using your products to create stunning displays, consider partnering with local artists to display their work in your shop.
6. Adding merchandise as a revenue stream
If you don't do it already, start selling branded merchandise. Things like t-shirts, tote bags, mugs and even coffee beans are great for increasing coffee shop sales. Merchandise increases brand loyalty, since it helps your brand stay top of mind anytime a customer uses it. And, it usually costs more than a cup of coffee, so you'll be able to make a pretty penny off of it.
Plus, selling merchandise and non-perishable goods like coffee beans, pastry mixes and cookbooks can help you reach customers who aren't close enough to come in for a cup of coffee on the regular.
Kona Joe Coffee ships its beans from Hawaii to anywhere, helping bring a piece of paradise to people all over the world.
Wrapping up: Increasing coffee shop sales
Now you have six proven strategies for selling more drinks, treats and merchandise at your coffee shop. Remember to consider COVID-19 safety, take advantage of digital marketing and seasonal trends, and take advantage of the power of visual merchandising.
Need to power your coffee shop with a reliable POS? Watch a demo today.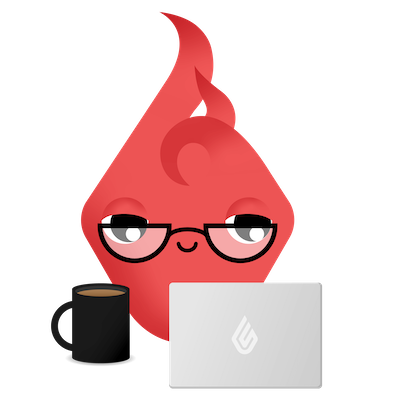 News you care about. Tips you can use.
Everything your business needs to grow, delivered straight to your inbox.