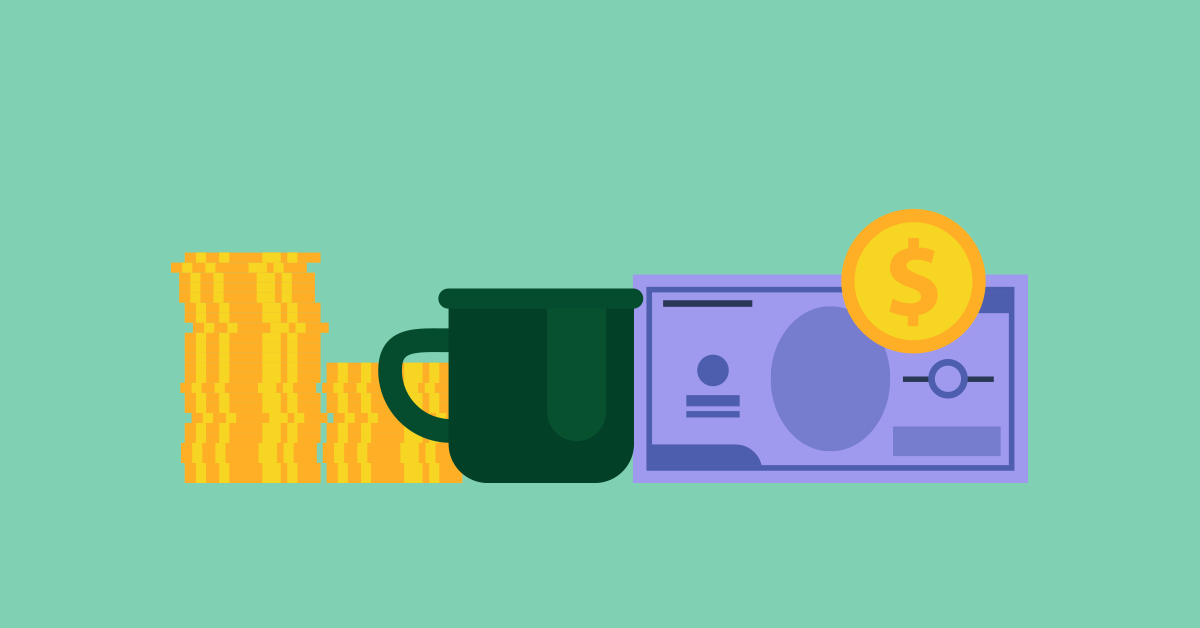 If you find yourself in a daily habit of waiting for your morning fix at a coffee bar, you're in the same boat as millions of other people worldwide on any given day. When you're considering the possibility of starting a food and beverage business, opening a coffee shop isn't a bad option. After all, coffee shops are one the fastest growing concepts in the restaurant industry, with a global market expected to reach US$237.6 billion by 2025.
But as you well know, there's more to starting a successful business than just having a concept in mind: there's planning, development and strategy involved, which translates to start-up costs coming at you from every direction.
So how much does it cost to open a coffee shop? The simple answer, according to the successful coffee shop chain Crimson Cup, is between $80,000 and $300,000, depending on size, services, equipment and other specific considerations that vary from business to business.
We've covered some of the necessary steps and expenses you should expect before getting started:
Make the most memorable menu for your guests
Your menu should reflect your coffee shop's brand, excite your guests and bring in profits. Download our free guide to learn how to make the best possible menu for your business.
1. Writing a business plan
The first step to starting any type of small business is putting together a comprehensive business plan. A business plan is more than a proposal for funding. It's a way to list out the steps that you'll need to take to open your business. It's also a great time to consider whether opening a coffee shop is truly right for you.
You may be wondering how much a coffee shop owner makes, to which there's no broad answer. The amount you'll be able to take home after balancing the rest of the budget depends significantly on how fast you're able to attract a steady customer base, your break-even point with overhead, equipment costs and payroll, and more. Generally, networking and social media marketing go a long way in kick-starting a business.
In a similar vein, you may be interested to know what your return on investment, or ROI, will be if you put the money into opening a coffee shop, and the answer is more complicated than you might like to hear. A coffee shop's ROI has high potential because of the fast growth of the industry, but that doesn't mean every venture will be a success. It takes hard work, careful oversight and smart budgeting to maximize your ROI.
Starting a small business isn't glamorous, and your margins will be tight for at least the first two years. However, with our help, you won't be caught off guard by any of the costs associated with opening a coffee shop, which is a significant advantage.
2. Finding and developing space
The cost of finding your perfect space depends on the location and size of your coffee shop, as well as the availability of space in your community. Here are some costs you'll have to cover in the earliest stages of starting your new business:
The cost of renting or buying a commercial space.

The lease for a storefront in a sought-after area will improve your odds for early success but will increase rental costs.

The cost of paying utilities.

While you set up in your new store, you'll need to have the gas, electric and water turned on, which will add to your opening expenses.

Renovation costs.

It will take work to turn a blank-slate rental into a space that resembles a coffee shop, no matter what your decor you choose. You may have to pay for new light fixtures, cabinets and decorations, as well as practical installations like coolers, freezers and refrigerated display shelves.
3. Purchasing equipment
Brewing equipment
Equipment needs for any small business are subject to variations, but there's one thing that's certain: this isn't the equipment you use for your morning cup of joe, and industrial coffee brewing and filtration equipment can get pricey. Here are a few pieces of equipment that no coffee shop can go without:
Water filtration system

Commercial coffee grinder and drip coffee maker

Espresso machine
The hardest part of buying equipment for a coffee shop or other food and beverage businesses is deciding what you need and how much of it to buy.
When you add up the high-quality equipment it takes just to make your customers' favorite drinks, it can total up to $10,000 or more. This highlights how expensive starting a coffee shop can be.
As a general rule, start slow and increase when your budget allows. Growing your business gradually instead of planning for unrealistic numbers enables you to manage the scale of your business even under the tightest of margins.
Initial inventory and other supplies
Coffee beans

Cups

Paper cups $1,000

Containers

Clear plastic cups

Napkins $1,000

Stirrers

Straws

lids

Food and drinks

Meet varying demands by including tea, bottled water, juices, baked goods, salads, ready-made sandwiches, ice cream, etc.

Supplies such as cream and packets of real sugar, low-calorie substitutes, syrups, spices such as cinnamon, nutmeg

Milk, cocoa powder
POS systems and financial software
Another cost you'll come across is associated with your transaction technology. Modern POS software can cost between $50 and $200 per month, while the associated hardware bundle will often cost you a one-time payment of $1,200 to $4,000. For a POS system geared towards coffee shops, check out Lightspeed's innovative POS software.
While POS software might seem expensive in the short term, it tends to pay for itself as you run your business, making inventory and transactions easier to track.
Additional overhead
Remember the costs you accrued in monthly rent, renovations and installations? At some point, you'll add more fixed costs in the form of a security system and insurance to protect your investment.
4. Finding staff and vendors
Why do we include your staff and product vendors in the same section? Because it all ties back to your break-even point. Since you haven't opened your coffee shop yet, you'll have no way of calculating food and labor cost percentages, which is an essential part of making sure your business is performing well.
You can, however, keep track of these costs to estimate a realistic amount of revenue and make sure none of the costs mentioned are becoming unsustainable.
In the food service industry, food and labor costs are referred to as prime costs. Prime costs, when taken as a percentage of total revenue, shouldn't exceed 60% to 65%. Compared to restaurants and other food and beverage businesses, most coffee shops have it easier, especially if you don't plan on serving a broad menu of food with your coffee drinks.
In most restaurants:
60%–65% of prime costs go to labor

Food and beverage costs average 28–35% of total sales

Regular coffee drinks have an average margin of 15%–20%, and specialty coffee drinks have an average margin of 12%–18%
With a higher percentage for any food you serve, you should still be able to keep food costs below 25%, leaving more room for labor while remaining profitable.
Your business plan should include a section in which you forecast your expected revenue. Using this estimation, calculate your target per-serving costs on each of the items on your menu. This provides you with a set of goals to aim for, as well as an estimate of the remaining budget you'll use to hire staff.
5. Marketing
Marketing is also a key consideration for a burgeoning coffee shop hoping to make a splash in the industry. You can go through the trouble of hiring a consultant to help with marketing and outreach or subscribe to software like Lightspeed, which makes it easy to reach out to your customers. Lightspeed POS integrates with email marketing tools like MailChimp, which allows you to capture customer data, view customer purchase history and create marketable audiences.
6. Becoming compliant
Finally, you'll need permits to be able to run your business, serve food, play music, hire employees, etc.
The first permits every business must acquire are a Business License and Employee ID Number (EID). These allow you to operate a legitimate business with legal employees.
To legally run restaurant, A Certificate of Occupancy, and Food Service License are also needed. If you plan to serve alcohol as part of a coffee shop/bar concept which is becoming increasingly popular, you'll need a liquor license as well. All of these permits carry application costs that vary between states and provinces, so make sure to include that in your cost breakdown.
Can you afford to own a coffee shop?
The costs to open a coffee shop may seem extensive and daunting at first. A minimum of $80,000 to start a food and beverage business seems like a lot of money, and you might not be comfortable applying for loans of this size (or a larger amount), and that's okay. However, remember that coffee shops have some of the highest potentials for a significant return on your investment in any other small business.
If you're still tentative, there are ways to get your feet wet without going all in on a full-service coffee shop. For example, the Crimson Cup estimate for the cost of a mobile coffee cart starts at only $60,000. You could also ditch the overhead of a permanent location and start a food truck or partner with local businesses to have a regular pop-up coffee shop location in their stores on certain days of the week. What's important is that if you feel your entrepreneurial spirit, you should follow it, wherever it goes.
It's time to take the next step and get set up with a coffee shop POS that will help you get started. Talk to one of our experts to find out how Lightspeed can be your partner in all things coffee.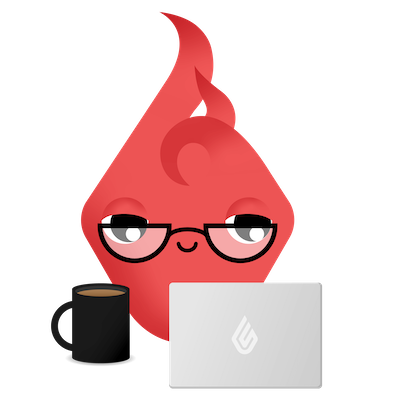 News you care about. Tips you can use.
Everything your business needs to grow, delivered straight to your inbox.