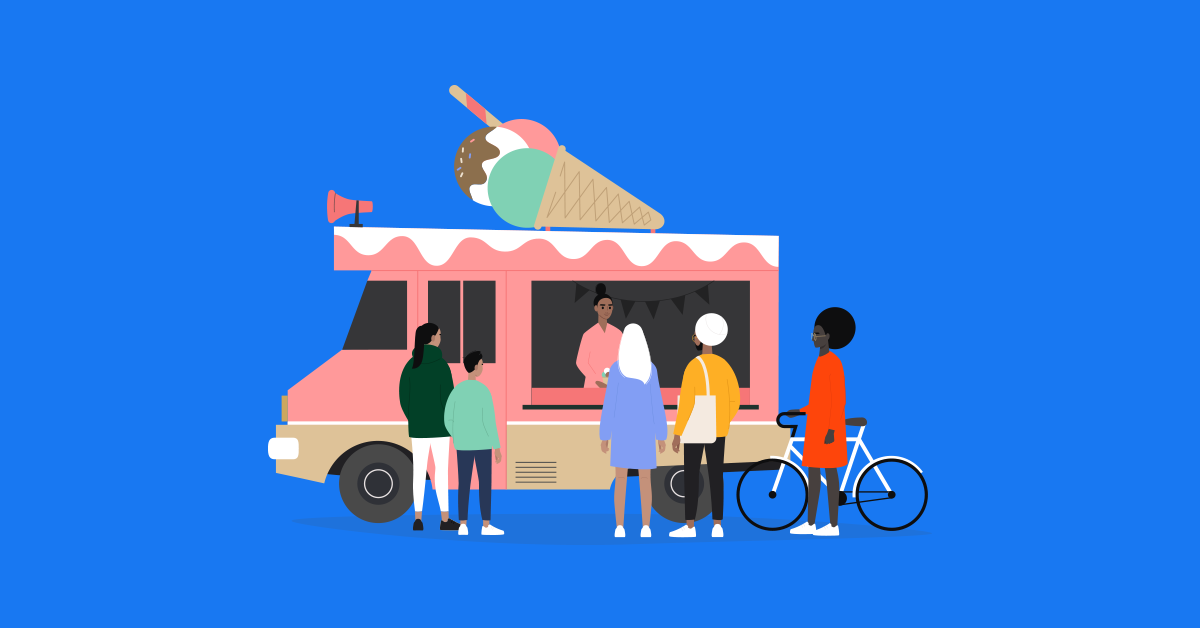 Starting an ice cream truck business can be an excellent choice for an entrepreneur launching a career.
The financial barriers to entry aren't overwhelming, and, to some extent, the business allows a fair amount of flexibility regarding hours. Also, an ice cream truck business is highly scalable. To expand, all you need to do is to purchase a second truck.
If this gets you interested in learning how to start an ice cream truck business, take a look at some of the unique considerations and steps involved in this unique and delicious business.
Looking to promote your new ice cream truck?
You don't need to hire a professional designer to have a professional-looking promotional flyer. We've got 7 flyer templates for you to download and personalize. Tweak, change colors and add your images. It's that simple.
1. Assess the resources you need to start your business
The major asset you need to start your ice cream truck business is, not surprisingly, the truck itself. Look into purchasing a used ice cream truck that has freezers installed. If you aren't able to find one that meets your needs, you'll have to purchase a truck or step van and make the necessary alterations. Taking all of this into account, plan to spend $10,000 to $20,000 for your truck.
Operating expenses include gasoline and maintenance costs, among many others. Once you know the length of the route, you plan to drive you can calculate your costs.
Of course, you need to purchase the ice cream itself on a regular basis, in addition to any toppings, cones, cups or any other supplies you might need. The good news is that you'll receive payment immediately for your products, so you'll have an income that you can turn right around to keep your inventory well stocked. Most ice cream truck businesses can bank on spending around $1,500 to purchase startup inventory.
Other costs when starting an ice cream truck business include the permits and licenses necessary to operate. These expenses will vary depending on where your ice cream truck is located and the local laws that the government has put in place. Also, consult with your insurance company to receive an insurance quote for your ice cream truck.
If you're planning to start an ice cream truck business by yourself, at least initially, you won't need to budget for labor costs. But if you expect to hire staff to drive your truck and serve ice cream, make sure to factor those costs into your startup budget as well.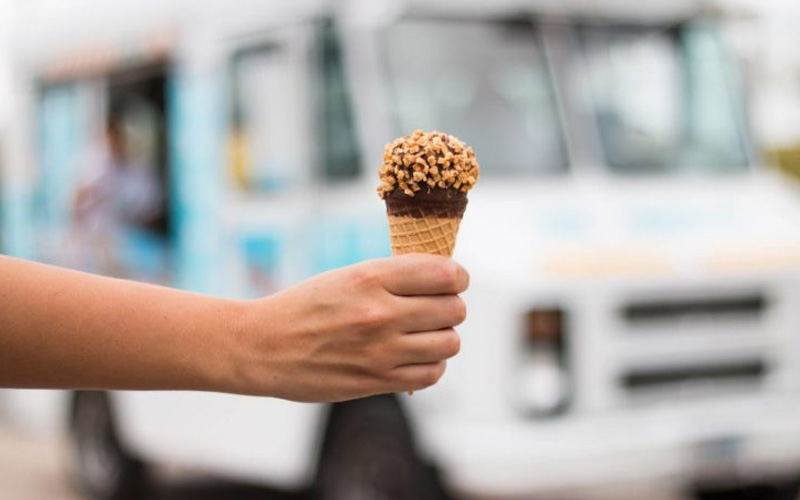 2. Decide what type of ice cream to sell
While most traditional ice cream trucks sell ice cream novelties, some do well selling soft-serve ice cream or hard ice cream. Novelties are by far the easiest choice since the main requirement is sufficient freezer space. It also reduces some of the food handling concerns that come with running an ice cream truck business since the ice cream is pre-packaged. Your inventory will also be easier to manage and keep track of. When starting an ice cream truck business, this is one aspect you'll want to take your time deciding on. Consider your options carefully because it will have a profound impact on everything from your branding to the demographic you attract and most importantly your bottom line.
Though inventory management for pre-packaged ice cream might be easier, a truck that sells soft serve or hard ice cream has the potential to be more profitable. The variations are virtually limitless with this kind of product. You can vary prices by the scoop, combination of ice cream flavors, toppings and more, all of which makes your offerings more appealing to potential customers. Also, if you're selling soft serve or hard ice cream, you still have the option to add novelties to your inventory such as prepackaged goods.
Nevertheless, if you make a commitment to serve soft serve or hard ice cream, you must plan on a more significant investment in equipment and staffing. Even your truck may be more expensive. As a result, making the novelties versus soft-serve/hard ice cream decision is one of the most crucial you will make as you plan your ice cream truck startup.
3. Choose and purchase your equipment
POS System
Among equipment you'll want to consider when starting an ice cream truck business is an iPad-based point of sale (POS). Since most ice cream trucks get by with a calculator and a cash box, you might be wondering if the added cost of a POS system is necessary. It all comes down to your long-term business objectives. If the goal of your ice cream truck business is to grow into a thriving, profitable venture, investing in technology that speeds up transactions, simplifies inventory management and provides your business with actionable insights is key.
Starting off your business with a modern cloud-based POS will ensure that you put your best foot forward, improving productivity and automating some of the grunt work that comes with running a business. You can maximize sales by accepting a variety of payment types (cash, credit, or Apple Pay), monitor sales trends in real-time even when you're away from your business, collect customer email addresses to encourage repeat visits and create a profitable ice cream truck menu by quickly identifying top-selling items.
Freezers and ice cream machines
You will, of course, need freezers, which should be bolted to the frame and floor of your truck. It's a good idea to hire a professional refrigeration mechanic to make sure your freezers have the proper power supply and maintain the proper temperatures. When starting an ice cream shop, this is one corner you don't want to cut. Problems with your refrigeration system can destroy your entire inventory in a matter of hours, costing you hundreds if not thousands of dollars in lost revenue.
You can choose from either commercial chest freezers, which are typically between five and eight feet long, or from smaller, non-commercial freezers. To determine which type of freezer you should invest in, calculate the floor space you have available in the truck and estimate how much space you'll need to store a full day's worth of ice cream. Don't forget to factor in enough space to move around within the truck.
If you've decided to serve soft-serve ice cream, you'll need the appropriate equipment to create and dispense the ice cream. Also, you'll need a generator to keep all of this equipment running. Another option is an inverter, which converts the 12-volt power of your truck's battery to the 110-volt power needed to power the freezers and ice cream machines.
Additional equipment
Other equipment you might need when starting your mobile ice cream business includes a music box and an amplification system that lets people know you're coming. Consider getting a canopy to shelter customers from the sun as they place their order. You can also invest in decorative signs to let people know what they can buy from you, and specialized equipment needed for additional treats you might want to offer, such as shaved ice or slushies.
Make sure you also have the bowls, scoops and spoons you need—and don't forget to stock up on plenty of napkins! Remember, you'll also need adequate shelving to hold all these items.
It's also important not to forget safety equipment. Flashing lights to place on the top and rear of your ice cream truck let pedestrians and traffic know you're parked, and to help warn them that there are children around your truck or van. A backup alarm that sounds a warning whenever you put your truck into reverse is also a good idea, especially if you plan to set up in parking lots.
4. Plan your route
The obvious choices for an ice cream truck route are stopping points at nearby schools, parks and music and sporting venues. However, before you make plans to set up shop in the parking lot of the nearest park, check your town's regulations to see if this is allowed.
Some municipalities, under pressure from parents or homeowners, don't allow ice cream trucks to operate near schools or parks. Others may restrict where and when you can turn on the music that attracts your customers.
You also need to make sure you're not trying to poach on a route already established by another ice cream truck, since doing so may insight hostility from that truck's loyal customers, while also cutting into your sales. Do the research you need to make sure you can find a profitable and legal route in your area.
As the seasons change, so may your route. If you're selling in a region that experiences harsh winters, you may have to store your truck until spring. You may want to adjust your route during summertime as well when driving near schools is not as profitable. Consider launching your food truck at the beginning of summer to find the largest possible audience for your products.
Consider making your ice cream truck available as well for local festivals, whether music festivals, food truck events or state fairs. At these events, you may be able to afford to offer your ice cream at a discount and instead make your profit from selling souvenirs and non-perishables. As you gain a following, have t-shirts made that provide a new kind of mobile advertising for your truck.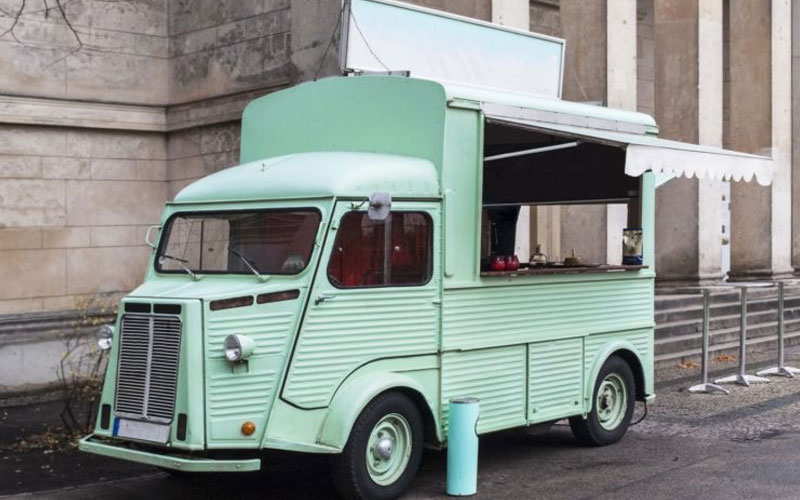 5. Select your vendors and plan for inventory storage
Since ice cream and ice cream novelties are readily available, you can shop around to find the items you want at the best prices. Look for commercial vendors to give you the best possible profit margin. Though not the most cost efficient, if you need to refill your inventory at the last minute, you can purchase treats and supplies at the local supermarket or warehouse club such as Costco or Sam's Club. This is a good last-minute option during a sales surge on a hot summer's day.
Remember that your need for a freezer won't end when you finish your daily route. Unless you plan to sell out and restock each day, you'll need a freezer available at the commissary where you store your truck each night so you don't lose all your inventory.
6. Obtain the needed permits and licenses
Before you even put your truck into gear, if you're learning how to start an ice cream truck business, you need a business license. So, contact your county clerk's office or another appropriate government office to apply for one. You may have to pass a written exam to obtain the licenses you need. You may also need a special permit to sell food in the street. In some jurisdictions, you may also need a peddler's permit from the police department. If you plan to buy your ice cream and other supplies wholesale, you might also need a resale permit. Not one of these permits or licenses is more important than the others when starting your ice cream truck business. In other words, if you address all but one, you can still be fined or even shut down indefinitely. So make sure to do your research and acquire 100% of the permits and licenses you will need.
States or provinces, cities and counties all have separate permits regulating the sale of food, so make sure you sit down with the appropriate licensing office at each level to fill out the proper paperwork. If your route goes through more than one city, you'll need to get the appropriate permits and licenses for every city you're selling in.
You also need to file your business with your state or province's tax office and with the Internal Revenue Service and Canada's Revenue Agency. Apply for an Employer ID Number, which is required on all your tax forms. You may also be subject to city tax, so make sure you learn and comply with those requirements as well.
7. Comply with all local health department regulations
Even if you're selling pre-packaged novelties, you're going to have to meet the requirements of your local health department. These typically go beyond the licenses and permits you've already dealt with, though there might be some overlap. Start with your city's health department to learn the regulations you'll be working under and what you must do to be compliant.
If you only sell pre-packaged ice cream novelties, you are probably exempt from regulations regarding food handling. However, even if you're just dispensing soft-serve ice cream from a machine or scooping out a cone of vanilla ice cream, you're now preparing food and must meet the requirements regarding food preparation and handling.
In fact, you won't be able to set out on your first route until you've met those requirements. You can expect to be regularly inspected by health inspectors, including an inspection before you hit the road. The inspectors will want to see all your paperwork, including licenses, permits and proof of ownership of your ice cream truck.
The health inspectors will make sure your truck meets the health codes. They will want to see that your freezers are operating at the right temperature and that any machines and water lines in your truck are clean and working properly. They may also want to inspect the facility in which you store your truck as well as any commercial kitchen you're using as a supplier. If you don't pass your health inspection, you'll have to pay a fine, possibly a high one, and you'll have to correct any infractions of the health code before you're permitted to operate.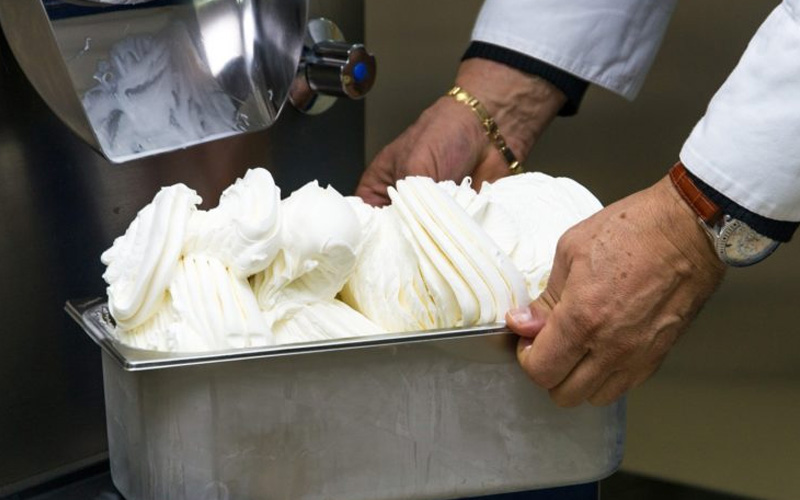 8. Purchase the appropriate insurance
Any food truck business—including an ice cream truck business — requires not only the standard types of business insurance but also those that apply specifically to motor vehicles and food operations. Make sure you have overall liability insurance and business owner's insurance. Also, if you have employees, you need workers' compensation and disability insurance.
Because an ice cream truck business is a mobile business, you will also need comprehensive and collision motor vehicle insurance, as well as kitchen insurance. Consult with your insurance agent to find the right blend of policies.
One of the great appeals of this venture is that while you are learning how to open an ice cream truck business, and taking the first steps, you can run the whole operation yourself. However, if you're focused more on growing your business than the daily activities, you may want to take a more passive role and hire at least one employee to drive, scoop, sell and serve.
Lucky for you, selling ice cream doesn't require lots of training or expertise, so it's a great first job for young people either still in, or just out of high school. Make sure that whoever you hire has an excellent driving record. Also, look for employees who relate well to children and have a friendly demeanor. It's also wise to run a background check on any potential employees, especially because they will be interacting with kids.
Once you've hired staff, you need to set up payroll. You can handle this yourself, or hire a payroll service that will not only take care of processing and delivering paychecks, but will also handle all your tax reporting and withholding responsibilities.
9. Advertise your ice cream truck business
The good news for starting an ice cream truck business is that you provide a bit of advertisement every time you drive down the street, thanks to that immediately recognizable music. That's probably not enough, however. So you need to think a little more creatively about how to advertise your ice cream truck business.
Sticking to a predictable route allows word of mouth to spread about your truck. Kids who have barely learned to tell time can somehow keep track of when to expect the ice cream truck. If you vary your routes, visiting different neighborhoods on different days, consider printing flyers to let potential customers along your route know when to expect you.
You can also amplify your sales by reaching out to local schools, sports teams and nonprofits to make your services available. Talk to local event planners about being incorporated into their fundraisers, and look into becoming a sponsor of a local Little League team with plans to show up at each and every game. As you make these connections throughout the community, let local parents know you're available for birthday parties and other events.
If you start your ice cream truck business in the summer, you can spread the word via flyers and social media to tell the world you're coming. Make a big splash with your grand opening, and be sure to let your prospective customers know where and when they can find you.
Embracing social media
This is also the time to embrace social media. Instagram is a great outlet to post delicious pictures of the ice cream you are serving, while you can tweet out your daily location, so your loyal customers always know where to find you. Maintaining a presence on social media is also a great way to stay in touch with your customers. Establish a website, a Facebook page, Twitter, Instagram feed or TikTok account to keep customers aware of new ice cream flavors you start carrying and any changes to your hours or route. You can also offer special deals to customers who follow you on social media to help spread the word.
Get ready to serve great experiences on the go
Starting an ice cream truck business is an excellent choice for entrepreneurs who want to establish a business that doesn't require lots of startup capital. Once you've become known as the ice cream truck vendor in your town, consider purchasing a second ice cream truck and opening up new routes to grow your ice cream empire. Itching to get started on your ice cream truck dreams? Let's talk about how a point of sale system can make your day-to-day as an ice cream entrepreneur seamless.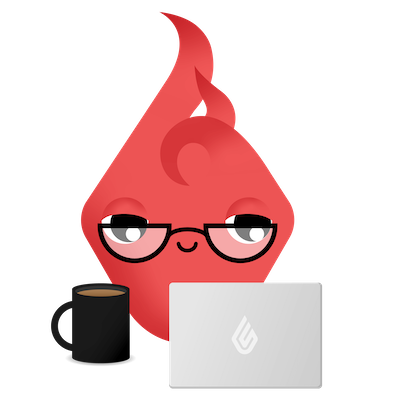 News you care about. Tips you can use.
Everything your business needs to grow, delivered straight to your inbox.