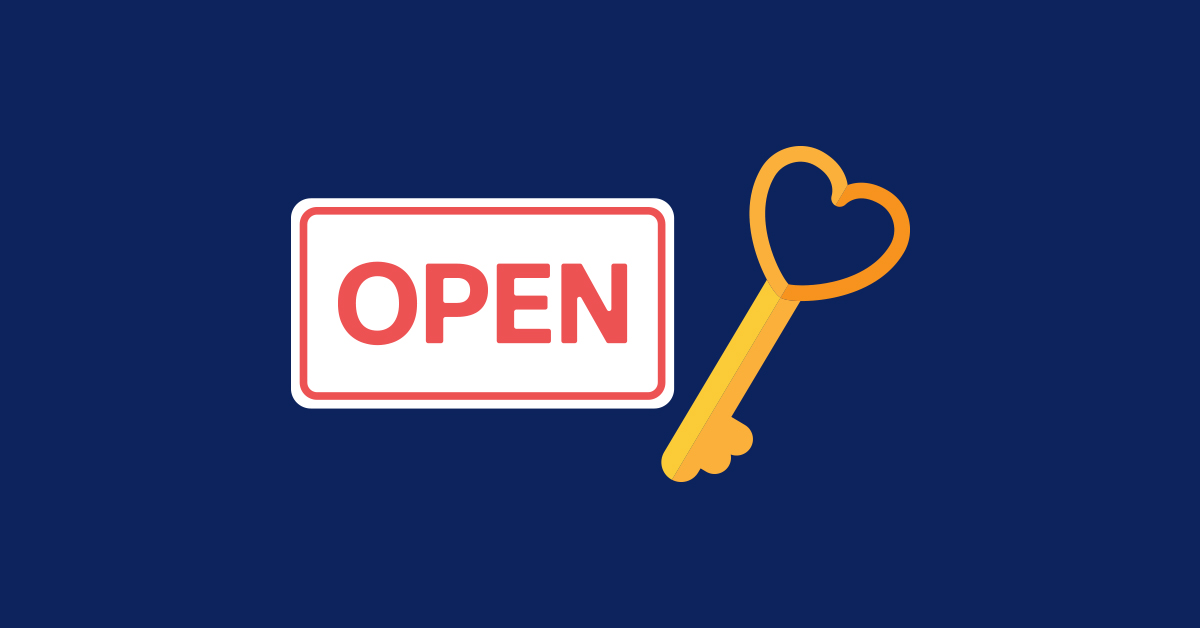 While more and more consumers are turning to online shopping for its convenience, retail spaces are still accountable for the majority of purchases.
Even though 54% of all purchases are influenced by digital channels (researching products and reading online reviews, for example), 78% of all US retail sales happen in brick-and-mortar stores.
While eCommerce has seen a boom during the COVID-19 pandemic, physical stores have become hubs for curbside pickup and buy-online, pick up in-store options, which are expected to grow in popularity by 15% in 2021.
Aside from these stats, there are more reasons why digital native direct-to-consumer (D2C) brands like Warby Parker and Everlane decided to open up physical stores: when done right, they act as brand hubs that benefit sales, customer acquisition and retention.
But here's the challenge: finding the right location to open a retail space.
Should you rent or buy? How much square footage do you need? Does the area attract a decent amount of foot traffic? On top of answering those questions, you probably need to hire a commercial real estate broker and an attorney to help you negotiate a favorable lease.
In this post, you'll learn:
Let's dive right in.
Your POS system is the heartbeat of your store
Manage inventory, customers and employees, ring up sales and run everything behind the scenes with Lightspeed, the complete commerce platform designed for the modern retailer.
What is a retail space?
A retail space is a physical location where retailers sell products and services to customers. They can exist virtually anywhere where there are customers to serve: shopping centers, bustling metropolitan areas, suburbs and even temporary pop-up shops.
Retail spaces are different from other commercial spaces in that they're build to optimize the flow of customers. They're designed for customers to walk freely through the space and browse products. Additionally, retail spaces typically have a back of house—a storage area where merchants keep and categorize the inventory that isn't on the sales floor.
Retail spaces are also accessible, typically by public transport or by car. Some retailers opt to set up shop near "anchor stores," which are highly-popular stores that generate lots of foot traffic for the nearby area. An example of an anchor store is the Apple Store; people travel to an area specifically to visit it; it's a destination. Retailers want to be close to it so they can benefit from the increased foot traffic.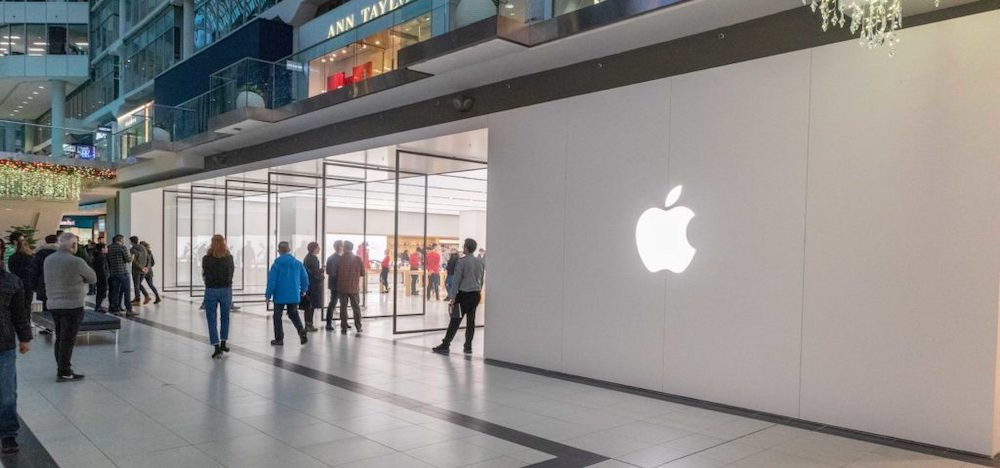 The benefits of a retail space
Even with the proliferation and growing popularity of online shopping, there are plenty of benefits to opening a physical retail store. In fact, rather than stifle its growth, eCommerce has buoyed retail to new heights and introduced new ways for merchants to engage with, sell to and serve consumers.
Opportunity

Build a brand

Customer experience
1. Opportunity
In our Retail Trends Report, we explore how advancements and the increasing accessibility to sophisticated retail technology have given independent merchants the opportunity to compete with big-box retailers.
Through hyper-personalized service, environmentally-sustainable practices and stronger bonds with their clientele, independent merchants have the opportunity to cement themselves as community hubs and thrive.
Customers who engage with sales associates also tend to spend more than those who don't. As WGSN reported in their white paper, The High-Velocity Consumer, At the NBA Store in New York, conversions increased by 182% when customers engaged with a sales associate. This supports PWC's report which claims that 82% of consumers crave more human interactions in the retail experience.
And, while online shopping has plenty of tricks to increase a customer's basket size, like free shipping thresholds and suggested add-on items, what you can't get is an interpersonal connection. eCommerce is strictly transactional, not experiential.
2. Build a brand
A retail space can act as a potent form of marketing. For digital-first brands like Glossier, they saw opening a retail space as an opportunity to curate a completely on-brand, customer-centric experience from the moment they walk in.
"The retail stores are a calculated, true representation of the Glossier brand and what the experience should be," says Ali Weiss, Glossier's SVP of Marketing. "We definitely take risks, but we analyze how it will impact the consumer experience before we do anything."
Glossier fans don't visit the flagship store just to buy products. They can easily do that online. They visit to see the immersive experience that Glossier curates, and local customers stop by to pick up orders more quickly than they would be shipped out if they had ordered online.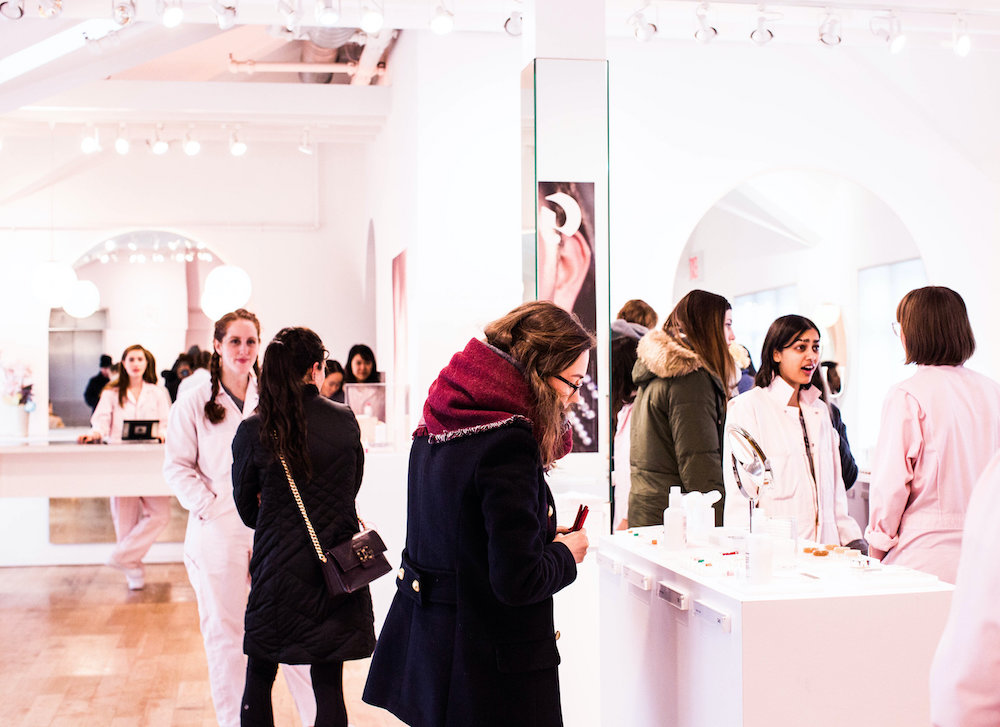 3. Customer experience
A key advantage that physical retail stores have over online stores is that it enables a brand to create their ideal customer experience and control it from end to end.
Using physical retail as an experiential touchpoint with your target market can help you differentiate yourself from competitors, similarly to how Glossier uses it to let consumers feel how their brand is different than other beauty products sold through department stores.
Additionally, when you sell directly to consumers through your own retail store, you have access to a rich catalog of consumer data and feedback that you can use to improve your products, services, processes and customer service.
When customers feel like you value their opinion and use it to actively make improvements, they're far more likely to make repeat purchases, sign up to your customer rewards program, recommend your products and services to friends and family and be your biggest fans on social media.
Finding a retail space
Once you've committed to opening a physical retail store, finding the perfect retail space to set up shop is the next step. While it can be time-consuming, it's best to take your time here and assure that your location fits all of your criteria and your budget.
Here are five steps to finding the perfect retail space:
Pinpoint your needs

Identify your ideal neighborhoods

Find a real estate broker

Inspect each potential retail space

Negotiate a favorable lease
1. Pinpoint your needs
Before you start your search, try to have a clear idea of what type of retail space you want. For example, if you're a clothing store, you want to factor in having enough space for changing rooms. If you're a bike shop, you'll want space for a repair shop. In most instances, a good retail space should have space to set up product displays to lure passers-by.
Here are other factors you need to need to consider:
Location:

The neighborhood where you decide to set up shop has a massive impact on your sales. Try scoping areas where your target demographic lives, where the store can benefit from more foot traffic and where there are other businesses you can partner with, send customers their way and vice versa.

Accessibility: Consider how easy it is for customers to get to a location. Ideally, you're accessible by public transport and/or by car. For retailers who sell large items, like home furniture stores, parking should also be a top consideration.

Additionally, if you plan to offer curbside pickup, make sure you have ample space in front of your store to do so.

Square footage:

How much space do you need? Better yet, how much space can you afford without taking on too much overhead? Research the cost per square foot of stores that you admire and take into consideration how much inventory you have. Is what they have similar to what you aspire to have?

Budget:

Once you know how much square footage you need and how much that typically costs, you need to set a budget and stick to it. There's no sense in taking on a retail space you can't comfortably afford. Consider using

accounting software

or hiring a financial advisor with retail experience to get your finances in order and forecast how much you can spend on rent or a mortgage per month while still turning a profit.

Filtration systems: Consumers are more conscious than ever about the spread of airborne contaminants. For the safety of your customers and employees, research the latest in HVAC and filtration technology and keep this in mind during your search.
Utilities:

Depending on the type of business you open, a commercial lease that includes utility costs like electricity and water could be a game-changer. For example, if you're opening a pet store and plan on offering pet grooming and bathing services, having utilities included at a fixed rate could be advantageous.
2. Identify ideal locations
When scoping out potential retail locations, it's best to first identify which neighborhoods you see yourself opening up shop. When pinpointing potential neighborhoods, consider these factors:
Where is your target market? Consider your target market and where they live. Ideally, you open your store where there's a high concentration of the people you aim to serve.
Average cost:

How much do commercial spaces with your ideal square footage cost in your ideal neighborhoods? Do your research and eliminate neighborhoods that fall out of budget to further narrow the scope of your search.

Crime rates:

Eliminate commercial spaces located in areas with high crime rates. Not only do they put you at a greater risk of theft, but it can also reduce foot traffic and lead to higher marketing expenditures.

Small business community:

Is there a community of small businesses in that area? Forging partnerships with other SMBs, similar to how

Downtown LA's Row

has done, is a great way for each business to attract and share like-minded customers and mutually succeed as a result.

Competitors:

Just as you should assess a neighborhood's community of SMBs, you should also scope out the competition. Are there other businesses that fulfill the same niche and target a similar clientele? The more fierce the competition, the more difficult it will be to attract and retain customers.

Additional expenses: Depending on the location, in addition to basic utilities, you may need to pay for lawn maintenance, security, cleaning services and waste disposal services. Some of these services may be included, so it's best to ask so you have a definite idea and can budget accordingly.
3. Find a real estate broker
While finding a retail space on your own is an option, it's not ideal, especially if you don't have any past experience. We suggest hiring a commercial real estate broker with experience in the retail industry to help you find a great location within your budget, negotiate a favorable rate and lease terms with the landlords.
If you have a network of retail business owners you can turn to, ask them for recommendations. You can also look on the National Association for Realtors website for qualified real estate agents. Worst case scenario? Visit stores that you admire and see if the owner can point you in the right direction.
If you decide to search for retail spaces by yourself, you can use the following resources, however, we strongly suggest working with a broker or attorney to negotiate your lease:
4. Inspect each potential retail space
Once you and your real estate agent have a list of potential locations that fir your needs and budget, you need to inspect each space and carefully vet your options. What are your must-haves, nice-to-haves and deal-breakers?
During each inspection, consider the following things:
Parking: Do you need parking? Is there street parking, a nearby parking lot or on-site parking available?
Visibility: Is the neighborhood well-known, up-and-coming or out of the way? Other than the neighborhood, how is the actual retail space's visibility? Does it stand out? Is it likely to attract passers-by or is it hidden away?
Condition: How is the condition of the space? Will you need to take on any major or minor renovations to get it ready? Factor that into your budget to see if the retail space is still worth pursuing.
On-site amenities: Is there a dressing room, bathroom, back of house, office or any other amenities you consider necessary?
Merchandising displays: Does the retail space come equipped with shelving and merchandising displays, or do you need to build and install them yourself?
Size: Is the space big enough? Do you have enough room to comfortably fit inventory, employees and customers? Do you have enough space for a fixed cash register or should you save space by investing in a mobile point of sale system to process transactions?
Local laws: Are there any laws or regulations in the area that require closing at certain times (e.g., no businesses can be open on Sundays)?
5. Negotiate a favorable lease
Before you sign any papers, consult an attorney who specializes in commercial real estate. They can review the lease, bring any red flags to your attention and make sure the deal is in your best interests.
If you don't know any attorneys who specialize in commercial real estate, consider asking other local business owners who you admire and trust for their suggestions. Referrals from people who were once in the same position are a good sign that the person you hire can help.
Renting vs. Buying: The pros and cons
What's the best option: leasing or buying a commercial retail space? Here are the pros and cons of each: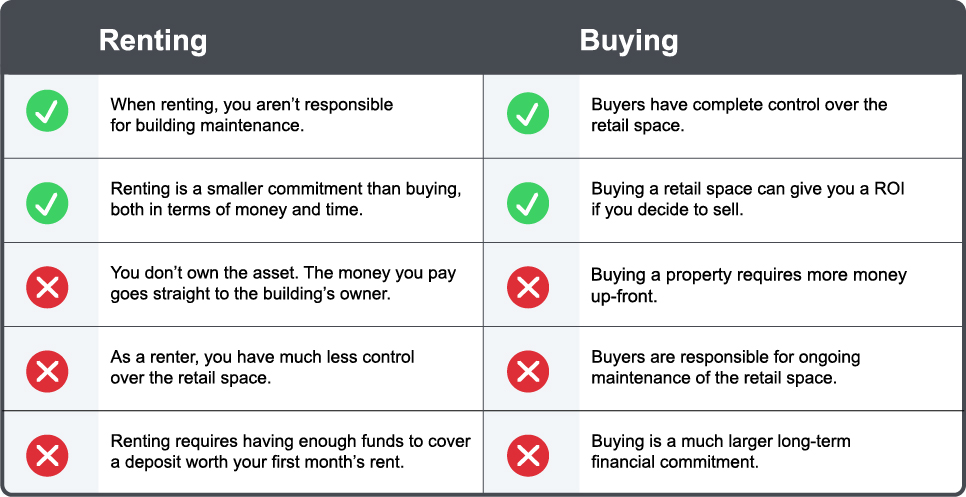 When it comes to deciding whether you should rent or buy a retail space, there is no universal right answer. It all depends on your budget, your needs and your preferences.
Find the right commercial retail space for you
Where you choose to set up shop is no small decision; it's a huge factor in the success of your brick-and-mortar operation.
While it's to be expected that your retail space, you still want your projected revenue to rent ratio (also known as the occupancy cost) to be manageable. After you deduct the cost of goods sold (your inventory costs or raw materials you purchased) and labor expenses, you still want enough revenue leftover to cover rent and leave money in the bank.
Ultimately, you don't want your retail space to cost too much money. Unless there's a very strong reason for paying more in rent (fewer renovations or located in a far safer neighborhood, for instance), it's better to opt for the less expensive option. The less you spend on rent, the more funds you have for advertising, paying your employees, reinvesting in the business and )of course) keeping for yourself.
Looking for software to help you streamline your in-store purchases and online orders? Talk to one of our retail experts to see how Lightspeed can accommodate your customers however they decide to purchase from you.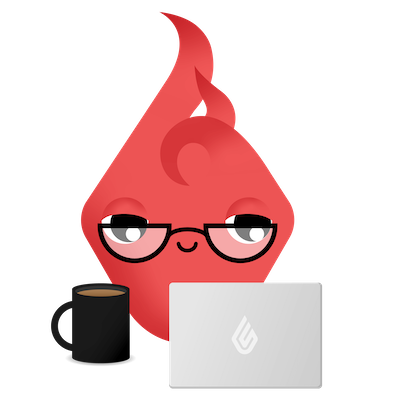 News you care about. Tips you can use.
Everything your business needs to grow, delivered straight to your inbox.