Retail
5 Tips and Retail Store Grand Opening Ideas [Plus Insights From Retailers Who Have Just Done It)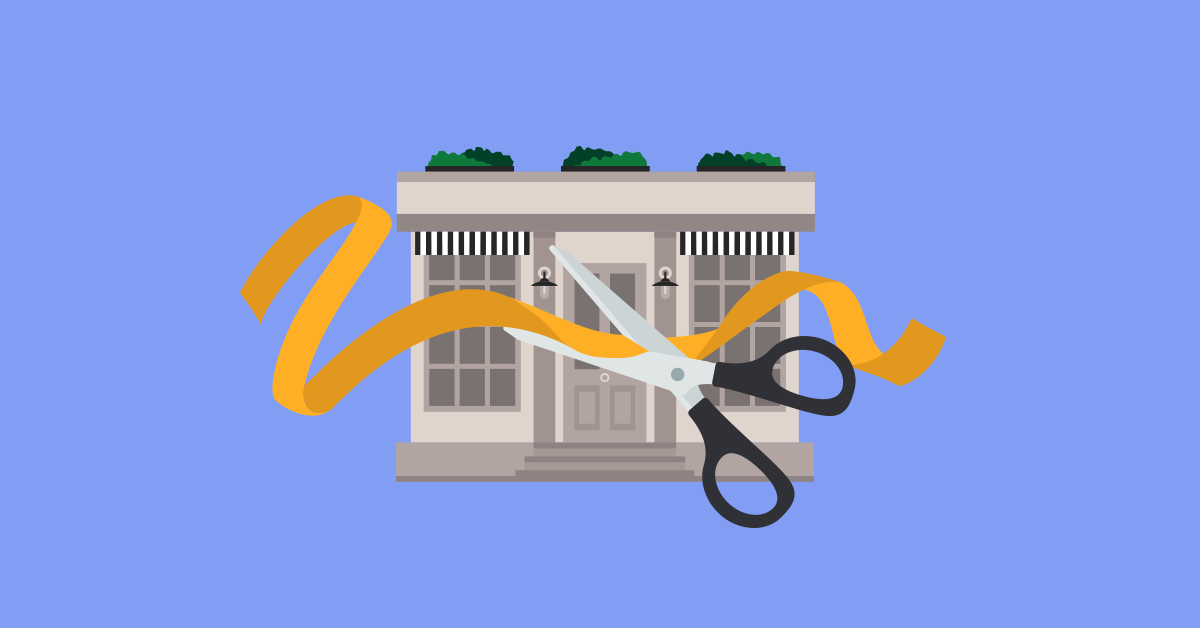 Let's talk about grand opening ideas. You probably like online shopping as much as the next person — but there's something special about visiting your favorite store in person.
Whether it's your local book shop, a vinyl store or a foodie favorite you just can't go by without popping inside, retail stores have something special that eCommerce can't fully match.
Now, if you're a retail business owner, multiply that feel-good feeling tenfold. Actually talking to customers. Interacting with them right in your store. And helping them find the perfect product they've been looking for. These are things that probably got you into retail in the first place.
But business in the brick-and-mortar retail scene has been stop-and-start for too many of you since the beginning of the pandemic. Thankfully, more and more retail stores can open up with more confidence, now that many are (slowly) learning how to adapt to the post-pandemic era.
So let's talk about bouncing back to business, with grand openings and reopenings.
In this article, we'll talk about:
Get a head start on opening a successful business
Learn how the right point of sale and commerce technology can help you launch a sustainable and profitable retail business.
What are grand openings and why are they useful?
Amid curbside pickup, online shopping, and the convenience of doorstep delivery, retailers should celebrate shoppers' thirst for in-person experiences.
That's the view of Carrie Habel, Senior Manager at Parker Avery, a retail and consumer goods consultancy. "Grand opening events can reinforce that brands want to connect on a personal level," said Habel.
By hosting a special event that lets your customers know you're here to stay, you can create some buzz around your store, drive foot traffic and market your businesses to future leads.
Grand re-openings post-pandemic
While new stores often turn to grand openings for the PR payoff they provide, there is no reason why existing stores can't use a reopening event to achieve the same goals.
"As stores have been opening post-pandemic I have seen reopening events as well," said Hillary Senko Cullum, a wholesale and retail consultant focused on driving sales and profit for brands and retailers.
Physical retail has been reinvented by our experiences over the past year and the increasing trust and reliance on eCommerce, Cullum believes. "While consumers have shifted traffic and spend to the web, having a physical presence and store is still incredibly important. The role of the store is changing."
That means metrics like the success of sales per square foot are only partially relevant, according to Cullum. "The success of a store or physical location should now look at more than sales, as the store's purpose is to serve marketing, as a service center and as a fulfillment center," she said.
Grand opening (and re-opening) ideas
So what do you need to know if you're considering an opening reopening event?
Here are six tips to help you prepare.
1. Balance your event budget
Grand openings have many benefits. Think of the exposure, foot traffic and community outreach opportunities. Not to mention getting back to speaking with customers in person again.
But you should monitor the cost of the event and your projected return on spend. "It's important to balance marketing and event spend with the projected sales," said Cullum. And others agree.
"Planning a grand opening might mean having a huge event the day of to get interested parties to come and check out the place," said Ben Reynold, the CEO and Founder of Sure Dividend. "But you might run into financial problems if you don't create a budget and maximum spending limit for it."
2. Promote the event on social media
A well thought out marketing strategy is a huge part of any retail store opening or reopening, as Lightspeed customer Capitol Nutrition proves. The company worked with a fitness influencer to amplify the social media reach of their May 2021 grand reopening, as John Frigo, the company's Digital Marketing Lead, explains.
"We did a 20 percent off storewide sale and we also had PJ Braun, a fitness influencer and owner of supplement company Blackstone Labs, come to the store," said Frigo. Braun signed products, answered questions and did a meet-and-greet with Capitol Nutrition customers.
"Getting PJ Braun was great as he's huge on Instagram, and in the fitness and bodybuilding community, so simply having him out was a big draw. We also had him cross-promote the event on his social media," said Frigo. The company also used Facebook ads and Google Adwords to promote the event to people interested in fitness, health, and supplements in the vicinity.
Bryan Philips, the Head of Marketing at the agency InMotion Marketing, believes social media marketing is key to a successful opening or reopening event in 2021. "Making well-informed and creative content will engage your potential customers' attention. When combined with the promise of a good deal or good time, that should help them choose to attend," he said.
3. Partner with other retailers
Partnering with other stores can make more people aware of your event too. Moriarty's Gem Art, an Indiana-based family-owned jewelry business did just this. Moriarty's advertised their reopening to specific demographics in the business's hometown, explains Jeff Moriarty, the business's marketing manager.
"We partnered with a local brewery and local shops to help get the word out as well. Not only that, we sent out emails, SMS and postcards to our previous customers to show them we were open for business. It was one of our biggest sales days in 2021," said Moriarty.
"For small businesses that have brick-and-mortar locations, I would highly recommend partnering with other businesses in the area. It really helped us introduce new people to our business and the same with them," he added.
Frigo agrees that partnerships can be a powerful opening and reopening strategy for small retail businesses. "We do a lot of events in the Spring and Summer, things like tent sales, axe-throwing events, and community bike rides. We partner with local gyms, trainers, chiropractors, army recruiters, and so on. It allows us to cross-promote with them so they get exposure to our customer base and vice versa," he said.
4. Make your checkout smooth
While you're creating some buzz and interest before the event, think about how you can deliver a great shopping experience on the big day and beyond. If you haven't seen many of your customers in a while, you might be surprised by their new shopping habits' and expectations.
The pace of change in retail is accelerating, said Parker Avery's Habel, and brands must consider how the customer has evolved. "That means looking at how they buy, how they choose what to buy and the experiences they expect have shifted."
Ensure safety is prioritized ahead of the reopening and plan for seamless checkout experiences, such as self-checkout or contactless payment.
Carlos Castelán, Managing Director of the retail consulting firm, The Navio Group, suggests a more efficient checkout experience can increase safety for shoppers and employees and enhance customer experiences, if done well.
5. Hone your delivery and pickup options
Buy online and pickup in-store (BOPIS) and curbside pickup can also continue to meet customers' demands, said Castelán. These options are especially important for any customers who may feel hesitant about returning to brick-and-mortar stores. "In-store retail owners who have invested in these fulfillment models during the pandemic will see further growth," said Castelán.
Remember customers who want to buy from you without attending your grand opening in person. Ben Wallington is the CEO of Designerwear, a UK-based luxury online retail company that sells men's and children's apparel. He believes retail brands thrive on the ability to deliver products wherever clients are.
"That said, even if you are able to open (or reopen) your retail store to vaccinated buyers, allowing customers to buy directly from their couches is still an advantage," said Wallington.
Castelán agrees physical stores must bolster their online retail capabilities, as this will be critical to supporting any opening or reopening. "Until [more] shoppers feel comfortable returning to brick-and-mortar stores, we can expect them to give many stores their business via the internet," said Castelán.
How a good POS system can help
Yes, the pandemic has made it clear that retailers are expected to serve both physical and digital demands. Tying these channels together is important. Especially if you're (smartly) planning your grand opening event not just for sales on the day, but for web store visitors and online shopping cart conversions in the future. Before the big day, consider getting set up with a retail POS system like Lightspeed that connects to your accounting software and keeps track of your sales and inventory across every channel.
Open (and reopen) with confidence
Your grand opening or reopening doesn't have to be daunting. Use the grand opening ideas, expert tips and retailer insights above to plan your store's big event. Pair those best practices with a video demo of Lightspeed to learn how our POS can help you make the special day a roaring success.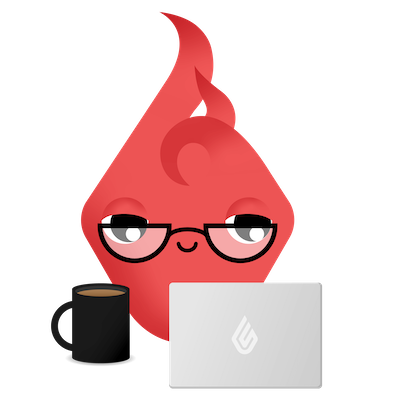 News you care about. Tips you can use.
Everything your business needs to grow, delivered straight to your inbox.