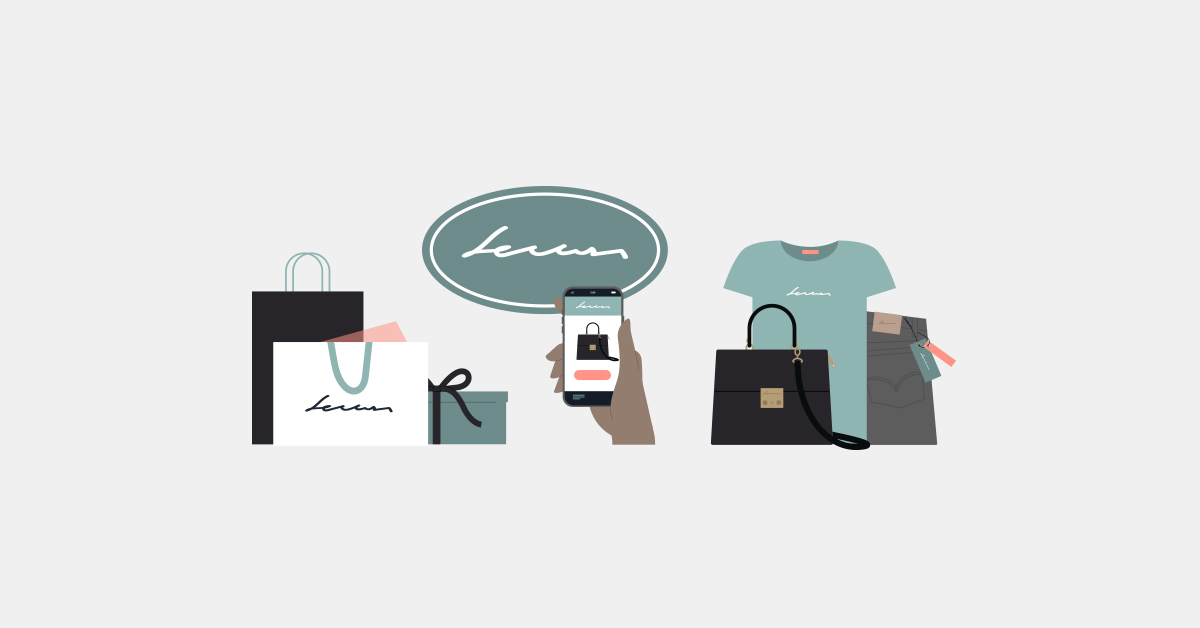 So you're starting a business. You have all the important parts planned out, but are having trouble putting the pieces together to form a strong brand identity before launching. If you want your business to stand out in the marketplace but don't know where to start, this step-by-step guide will tell you the best strategies for building a successful brand.
So what exactly is a brand?
A brand constitutes the features of your business that set you apart from other sellers. It's the way your business is represented in the market and recognized in the mind of your target consumers. Your brand is made up of your business' name, position, logo, story, aesthetic, voice and more. Many companies are successful partly because of the strength of their brand recognition: Apple is a glaring example of this.
We've established what a brand is. Now we'll guide you through the steps you need to take to build your brand from the ground up:
Start planning your retail business
Need help writing a business plan? We've got you covered. Our business plan template gives you everything you need to create a roadmap for your retail business.
1. Identify your target audience
To build a brand, you have to know your audience: the people you're trying to sell to. Create a profile of your ideal customer. Use any market research tools at your disposal (like Google Trends) to help with this. If you already have a business but are reassessing your brand, identify who your current audience is.
Consider the following criteria when you're trying to pinpoint your target audience:
Demographic:

This includes age, gender, income and employment.

Geographic:

Where the majority of your customers are located.

Consumer habits:

Ask yourself questions like: How often does your ideal consumer buy the kind of products you sell? Do they primarily shop online or in-store?

Behavioral:

This includes shopping habits, interests and lifestyle.
There are a few things you can do to identify your target audience.
Look at what your competition is doing
The competitors in your industry are a great place to find valuable information. Analyze your direct competitors for information on what they are selling, how they market their business, and what their websites look like. Read industry reports for data and statistics on trends that may help determine the direction you'd like your brand to take.
Look at existing customers
If you're a brand-new business, conduct research on the types of customers that buy products and services that are similar to yours.
If you already have a business and are repositioning your brand to a new target audience, create a profile of your current customers. They may vary widely, but knowing who your shoppers are is crucial to reaching more customers in the future. If you run an ecommerce store, you could send subscribed customers a survey to complete for incentives, like a discount on one of your products. If you have integrated payments, you can gain valuable insights from your customers' transactions and the associated data.
You can also assess analytics through a service like Google Analytics or on social media platforms like Instagram, which allow professional profiles to see who interacts most with your website and posts.
Create a buying persona
Create a buying persona, which is a detailed profile of your ideal customer. Don't be afraid to go into all the details: include their age, location, job title, lifestyle, goals, consumer needs, personality, and whatever else you think is important to include. Make more than one if you want—your consumers are complex and your buying personas should reflect this.This exercise will help you narrow down who you want your customers to be. From there you can build your brand around your ideal target audience.
2. Develop your brand position
Now that you've identified your target audience, the next step is to develop your brand position.
What is a brand position?
Your brand position is the space your business occupies within the market and in the minds of your target consumers. It's what separates you from your competitors and makes you stand out. Essentially, you're showcasing the value of your brand and telling your target audience why your business can meet their needs better than other, similar sellers.
To position your brand, here are a few of the things you should do:
Pinpoint your direct competitors
Keep track of other market players that offer the same or similar products and services as yours. Learn about their business models, how they market themselves to customers, and identify their strengths and weaknesses as a brand.
Identify the emotional and functional value of your brand
What kind of value does your business offer to customers? Depending on your target audience, you should be able to identify the benefits of your business and express that in your branding. Don't focus on offering the most unique product or service—that's impossible given the breadth of businesses out there. Focus instead on giving your brand a strong individual identity.
Let's consider the following scenario: a vintage clothing retailer we're calling NuVintage sells Canada-wide online as well as in one brick-and-mortar store in Toronto. Their target consumer is a Canadian woman within the 18-30 age range who has an interest in sustainable fashion. Because of this they choose to highlight the "sustainable" aspect of their clothing, and incorporate that into their branding. NuVintage is hitting on the sustainable lifestyle choices of their target market, which offers emotional value.
Understand your target audience's likes and dislikes
Place yourself in your target consumer's shoes. You're selling them a product or service that you believe they want (or need). Answer these questions to inform your brand position: what do you think your target customers want to see from your business? What products can you offer that appeal to their preferences? What products do you think they wouldn't be interested in?
Let's take the example of NuVintage again. Since their target market is on the younger side, the business keeps track of current fashion trends circulating on TikTok and Instagram, and sources vintage clothing that would appeal to these trends. By understanding the preferences of their target audience, they've distinguished their brand in the vintage space as current and trendy.
Write a brand positioning statement
A brand positioning statement conveys what your business does, who your ideal customer is, and what distinguishes you from your competitors. This concise statement should clearly frame the value proposition of your brand and where it stands in the market.
3. Choose a business name
Choose a name that you feel accurately represents your business, is easily searchable, and recognizable or catchy. To ensure customers are clear on the purpose of your business, the name you choose should in some way indicate the products or services you offer.
Your business name is the first thing customers will see when they go to your brick-and-mortar store or when you pop up in an online search. It can determine whether they want to go inside, or click on your store link.
To optimize searchability, avoid choosing a name that's difficult to spell, and make it unique. People will be more likely to search your business if the name sticks.
4. Write your brand's story
Like a brand positioning statement, a brand story should convey what your business does, who your ideal customer is, and why your business is unique in the market.
But a brand story goes deeper into the mission or purpose of your business, and why audiences should care. Brand stories can cover why you started your business or the unique ways in which your company addresses the needs of customers. For our NuVintage example, their brand story might address how they opened their business to help people make more sustainable fashion choices and stay away from the booming fast fashion industry.
Your brand story serves both a functional and emotional purpose: it gives your business a distinguished narrative while conveying the value your products offer to your ideal audience.
5. Develop your brand's voice
Your brand voice—the style of communication you use in marketing materials and when communicating with customers—should be consistent and distinct.
You can choose whether to speak more formally (for example, not using contractions) or informally (using contractions and exclamation points). You can have a strong, direct voice or a more passive, kind one. Your brand voice can be strictly professional, or more flowery and emotional. It's all up to you. Choose whatever you feel best represents your business.
Your brand voice is crucial when it comes to communicating with your customers, so take the time to form it. Write out examples of emails, ads, and responses to customer service complaints. Write down your brand's values and make sure you understand your target audience well. These will both help you craft the voice that's perfect for your brand.
Starting a business? See what Lightspeed can do for you
Watch our demo to find out how Lightspeed Retail empowers retailers.
6. Determine your brand's aesthetic
It's time to decide what your brand will look like. Your brand's aesthetic should be consistent across social media, your ecommerce store, and your brick-and-mortar store if you have one. This cohesiveness will aid in illustrating your identity.
Look into various design styles and use websites like Canva to put together your ideas. Research what your most successful competitors are doing in terms of the look and feel of their brands, and even businesses that aren't in your industry. Always factor in your target audience when making aesthetic decisions.
Ask yourself questions like: What will appeal to my target audience? What will make my business stand out? What kind of signature aesthetics can I incorporate into my branding to make it instantly recognizable?
This can be a fun but intimidating endeavor, so let's break down some of the components you have to consider.
Photography
The main purpose of product photography is to accurately capture the products and services your business offers in a professional way. Make sure that the images you choose are clear and serve a purpose. For example, if you sell jewelry, choose photos that best display these items.
Outside of showcasing the basic features of your products, you can get creative with the photography and imagery you choose. For example, a jeweler may showcase people wearing their products so their audience can imagine what the items might look like on them, and also use close-up product shots for clarity.
Color schemes
We've all visited a website that gave us a headache to look at because of an incoherent color scheme or setup. Don't be that website.
What kinds of emotions do you want to evoke when customers visit your website? What meaning do you want to convey? Do your research about the marketing benefits of colors, and create your brand's ideal color scheme.
Text styles
Choose a signature font (or fonts, if you want to use more than one) and apply it across your website and marketing materials. Font style may seem like a small thing, but it can change up the entire look of your website. Factor in legibility and accessibility when choosing fonts.
Design components
Does your brand use recurring symbols? Are there certain shapes and interfaces you want to incorporate into your brand's visual identity? Do you want to use graphics to illustrate products, services or ideas? Think about these as you build your brand. The use of such design components can help add dimension and depth to your branding, as well as express important information to the customer.
7. Create a logo
A logo can elevate your brand's visual identity. It's a symbol, image or shape (or all three, sometimes containing text) that represents your business and boosts its recognizability. Think of all the biggest companies you know: you can easily recognize companies like Apple, Volskwagen, Chanel or Starbucks just by seeing their logos.
Create a logo that's unique, easy to remember, and that represents what your business stands for. Don't be afraid to try out numerous logos before settling on the right one. Research what may have contributed to the success of the most recognizable logos.
Outsourcing your designs
If you're not comfortable using design tools to develop your brand's aesthetic or to create your own logo, consider outsourcing to a professional designer. You can easily find freelancers online or go straight to a graphic design company. The extra cost may make you hesitate, but you can compare rates to find the best fit for you. It's a worthy investment, and will save you time in the long run.
8. Create a brand slogan
A slogan is a phrase used in ads, marketing materials and on ecommerce websites to boost a brand's memorability. A good slogan is short, memorable and catchy. You can include your business name in the slogan, or leave it out. As with the logo, do your research into some of the significant slogans of our time to understand why they have so much staying power. Depending on your business, you may decide that your brand doesn't need a slogan.
9. Launch your brand everywhere
Now you can finally launch your brand. Launch all your socials with pre-made brand content, from Instagram to TikTok. Create intrigue by investing in ads on Google and Facebook. This will spread the word about your brand. Entice your target audience with special offers. Mail flyers to target consumers to boost your brand.
Implement your brand's visual aesthetic on all platforms. Incorporate your slogan and logo on your home page. Make sure your brand voice is consistent across product descriptions, marketing materials, and everything else your store has to offer. Don't forget to post regularly to grow your audience.
If you have a brick-and-mortar store, make sure your retail display, signage, interior and exterior reflect the brand you worked so hard to create.
The importance of having a strong brand
If you plan carefully, you can create a brand that will ultimately help grow your business.
Take your time building your brand and make sure it's ready to evolve with the industry you're in. After launching, you may have to make updates to your brand based on market trajectories and trends to keep your business current and competitive.
If you're looking to start an online business, Lightspeed Retail can help you get started.
Talk to an expert today about our ecommerce and point-of-sale offerings.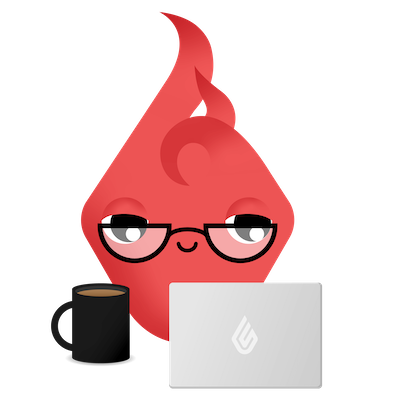 News you care about. Tips you can use.
Everything your business needs to grow, delivered straight to your inbox.