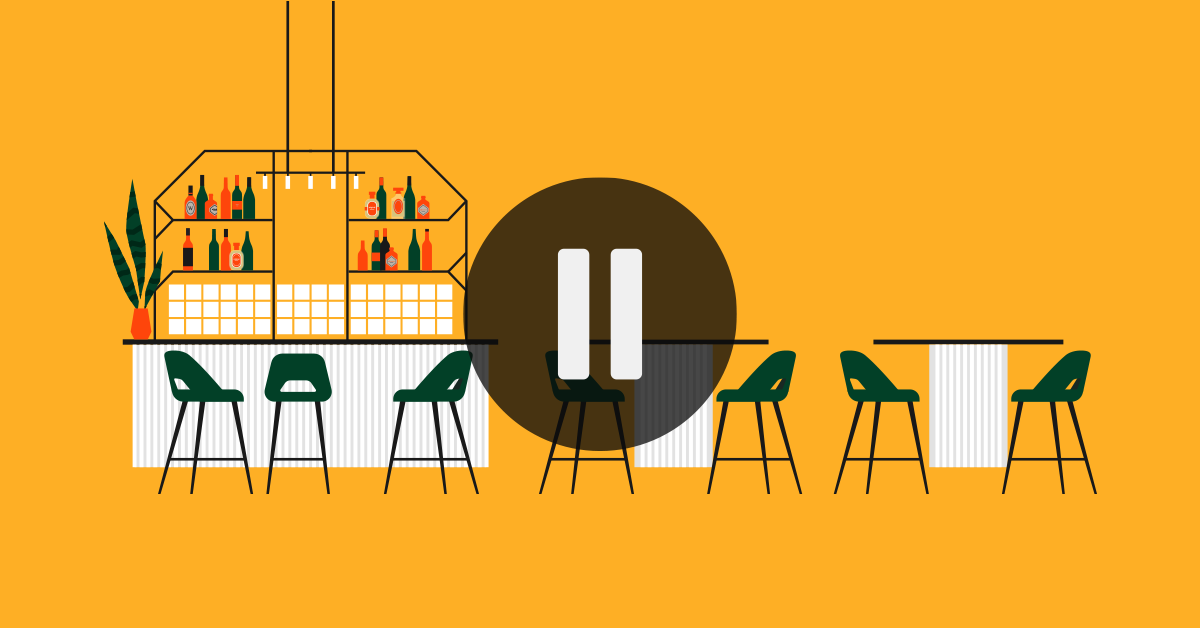 From Los Angeles to Montreal, local governments are temporarily shutting down on-premise dining for a second time in an effort to slow the spread of the COVID-19 pandemic. Some restaurants will be able to sustain themselves with alternative revenue streams, others won't be financially viable until in-house dining is restored. Figuring out how to temporarily close a restaurant or pause in-house dining has become a regular topic of conversation in the hospitality industry for the past few months.
Whether your restaurant is shifting its gears towards takeout and delivery during this time, or closing its doors altogether until dine-in restrictions lift, we're helping you get ready with:
Get started on delivery
Pausing your on-premise dining? Keep your restaurant running by adding new revenue streams and switching gears into delivery and takeout. Checkout our guide to find out how.
Best practices for temporarily closing your restaurant's on-premise dining
Follow these tips for successfully pausing your restaurant's front-of-house operations or temporarily closing your business.
1. Rearrange your space
In some places, restaurants can continue to serve guests outdoors, while in others, on-premise dining is prohibited in all forms. Here's how to rearrange your restaurant's space for whichever scenario you find yourself in.
If your restaurant is just pausing indoor dining, you'll no longer need to use your dining room, so optimize it for however it will serve you best. You could use your front of house for storage, an order pickup zone or a shop. Keep your dining room looking immaculate if you're still offering outdoor dining so as to not scare off potential al fresco diners.
If your restaurant is temporarily closing all on-premise dining, make your front of house as tidy as possible. Push tables together and place chairs on them to be able to easily clean your dining room when you reopen. Store any outdoor furniture in your now unused dining room. If you're repurposing your indoor space, you may want to move furniture away altogether. And if takeout is in the cards, consider rearranging your dining room to create a pickup station for guests and delivery drivers.
If your restaurant is pausing all operations, make it as easy as possible to reopen. Keep furniture as is, but flip chairs onto tables to avoid dust. You may even want to put dust covers over furniture to make cleaning easier when you come back. Cover your windows for security purposes and unplug lighting fixtures and appliances to reduce power usage.
2. Shift to alternative revenue streams
Keep your staff employed and money coming in by shifting to these alternative revenue streams while on-premise dining is on hold.
Focus on takeout and delivery
Restaurant delivery popularity has increased during the pandemic, and for good reason. Offering takeout and delivery via online ordering is one of the best ways to sustain your restaurant during a break in in-house dining. Make it easy for guests to order from you by setting up an online ordering system, either directly on your website or through a third-party platform.
While QSRs likely already have takeout-friendly menus, FSRs may need to pare their options down to dishes that travel well and maintain their quality when reheated.
Opening a new restaurant concept
The team behind Alma, a Catalan wine bar and bistro in Montreal, didn't want to "compromise the product or brand associated with [the restaurant]" by shifting to takeout when on-premise dining first shut down in the spring of 2020.
Lindsay Brennan, Alma Co-Owner, wanted to make sure her restaurant's branding remained intact. "We were really hesitant to try to adapt the Alma menu to a takeout format. The next time people eat at Alma, I really want them to think of [the experience] as being here, and not out of a cardboard box," she explains.
In the spring, Brennan and her team temporarily closed Alma's front doors and reopened its back doors as Tinc Set, a takeout-only concept specializing in rotisserie chicken, tapas, and Spanish wine.
"We really wanted to find something that was more takeout friendly—something you can leave on the counter for an hour after you pick it up and then reheat or serve without compromising the food or experience. Roasted chicken sits in its juices and is really easy to reheat without losing the quality, and so that was really our focus [for Tinc Set]," Brennan explains.
While Tinc Set's menu was available for takeout only in the beginning, the ghost kitchen now also does delivery. Brennan advises restaurateurs to be particular when choosing between in-house and third-party delivery drivers. The Tinc Set team took deliveries into their own hands to ensure customers receive a consistent experience whether they elect delivery or pickup.
Restaurants aren't the only food service venues that can offer takeout while on-premise experiences are prohibited. Many municipalities have made it easy for bars to sell beer, wine, liquor and cocktails to go. Check your local regulations to see what kind of alcohol delivery and takeout sales are permissible in your area.
Sell food products and merchandise
Transform your special sauce or house roast coffee beans into products that customers can buy from your restaurant while on-site dining is unavailable. While you're at it, why not expand your business's reach by selling these products at local grocery stores?
The team at Elena, an Italian restaurant in Montreal, turned their signature wood-fired pizzas into bake-at-home grocery items. Not only is this a great method for generating revenue, but it's also an excellent way to reduce food waste.
"When we weren't really able to gauge how busy we were going to be [with takeout orders], we would transform all of the leftover pizza dough into frozen pizzas, which we now sell at a couple of butcher shops in town," explained General Manager Ellen Eamon in an interview with Lightspeed.
The restaurant also sells bottled tomato sauce and spicy honey to give guests more ways to enjoy their food from home. Selling non-food merchandise through your restaurant's website is another way to make money while your front of house is closed. Many restaurants sprang into action during the first COVID-19 lockdown and took the time to build their ecommerce shop as a means to sell merchandise and add new revenue streams.
Promote gift cards sales
Sell gift cards while your restaurant's doors are closed to generate passive income. Consider offering gift cards at slightly discounted rates to incentivize guests to stock up and join you when you reopen. For example, you could sell gift cards that are worth $100 for $95. Promoting gift card sales is a smart way to make money while your restaurant's on-premise dining is paused.
3. Let guests know about your plans
Don't let clueless customers come to your restaurant and find its doors closed. Whether you're pausing on-premise dining or closing your entire restaurant temporarily, let guests know about your plans as soon as you figure them out. Give plenty of notice so guests can enjoy a last meal during the dine-in season or stock up on their favorite dishes to keep in the freezer until you reopen.
There's no such thing as overcommunication when it comes to letting guests know about a disruption in service. Start by telling on-premise guests that the restaurant is pausing in-house dining.
"We're lucky that [Elena] has a lot of regulars," says Eamon. So when it came time for the restaurant to temporarily close its dining room, the team knew how to keep guests informed. "It was a lot of talking to our customers."
In addition to spreading the news by word of mouth, it's also important to hang signs on your restaurant's exterior so passersby know what to expect.
Update your digital channels
Next, announce a pause in on-site dining online. Create a banner or pop-up on your website that visitors won't be able to miss. Update your Google My Business listing to reflect your new status. Google My Business even allows you to add the type of service options you're offering, such as takeout, delivery or dine-in.
And, of course, you can't leave out your social media audience. Spread the word about your restaurant's partial closing on all of your social platforms, and use them to promote your alternative revenue streams.
"[Elena] has a heavy social media presence, so we really relied on that [to announce a pause in on-premise dining]," says Eamon. The restaurant also uses Instagram to promote its takeout menu, holiday panettone and merchandise to almost 25,000 followers.
If your restaurant has a newsletter, you should also use it to share the news to ensure you reach all of your customers. "During the second wave [of pandemic lockdowns] we realized the importance of a newsletter for connecting with our audience that isn't necessarily as active on social media as me or my husband, [Alma Co-Owner Juan Lopez Luna]," Brennan says.
The ultimate checklist for pausing on-premise dining at your restaurant
Here's a practical, step-by-step list of logistics to take care of before temporarily closing your restaurant or pausing front-of-house operations. Take a screenshot and print a copy to the list to check off as you go.
Menu management:
Decide whether or not to offer takeout and delivery

If offering off-premise options, create a takeout-friendly menu

Figure out how much

inventory

you'll need for your temporary business model

Alert vendors to new inventory needs

Switch to local vendors to prevent supply chain disruptions

Figure out what inventory you won't need and either freeze items or donate them to local charities
Business operations:
Decide whether or not to reduce hours or days the restaurant is open

Inform employees of alternative hours, any pay suspensions and/or support resources

If staff will continue working, manage the new schedule to optimize labor costs

Apply for local loans, relief, grants, rent subsidies, etc.

If closing the restaurant, redirect mail to your home address

Organize garbage disposal for reduced pickup

Reduce electricity and water usage by unplugging unnecessary appliances, turning off lights and reducing heating
Notifying customers:
Tell on-premise customers about the restaurant closing

Put signs up in the restaurant's windows

Update the restaurant's website and

social media platforms

Update the restaurant's Google My Business listing

Share information about new revenue streams

Send an email newsletter to your customers
Successfully pause your restaurant's dine-in services
The more you do to prepare your restaurant's space, employees and guests for a pause in on-premise dining, the stronger you'll be able to reopen the dining room. Rearrange your space, shift to alternative revenue streams, notify guests, and take care of your inventory before your break.
Technology, like Lightspeed's restaurant point of sale (POS), can help your business manage this interruption in in-house dining. Let's talk.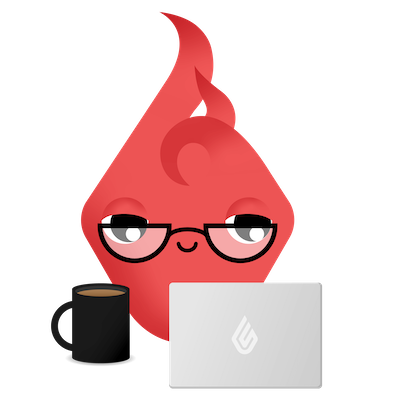 News you care about. Tips you can use.
Everything your business needs to grow, delivered straight to your inbox.