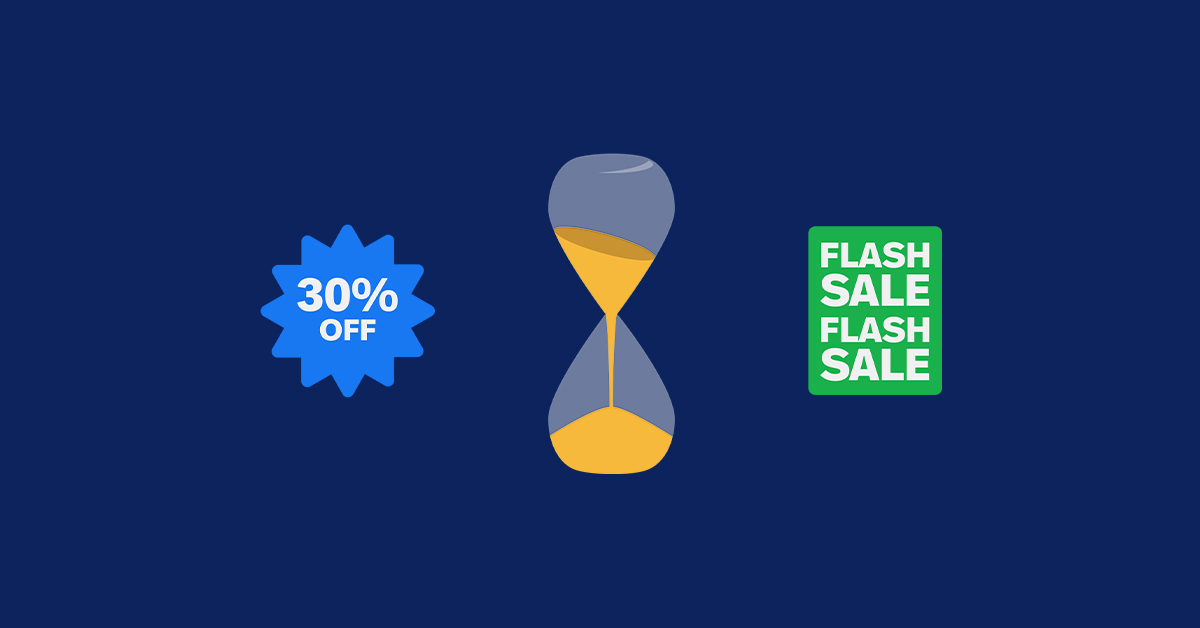 As a shopper, there's nothing better than popping into your favorite store or logging onto its website and discovering that it's having a flash sale. With an unannounced, limited-time sale of this nature, you're bound to score some deeply discounted merchandise.
As a merchant, flash sales are also a sweet deal. They're a great way to generate cash flow, clear inventory and attract new customers. Whether you sell online, in-store or both, offering these special markdowns can greatly benefit your business.
In this guide to flash sales, we're covering these topics in depth:
Grow your shop's revenue this year
Learn how updated technology and processes can help you better serve in-store and online customers, allowing you generate more revenue and improve customer loyalty.
What is a flash sale?
So, what is a flash sale? A flash sale is a sale in which items are discounted for a limited time. This kind of promotion typically lasts anywhere from a few hours to one or two days. The limited-time nature of flash sales creates a sense of urgency that encourages customers to make a purchase now instead of putting it off for later (and potentially forgetting about it).
While their limited length is what makes a flash sale a flash sale, these promotions also typically have an element of surprise. Flash sales usually aren't announced beforehand, so shoppers don't know to expect them.
Flash sales also mean deep discounts. They typically offer greater markdowns than during other sales.
Flash sales are also usually limited to a specific object or a certain category of object, rather than applying to a shop's entire inventory.
Both brick-and-mortar and ecommerce retailers leverage flash sales to move inventory, making them an omnichannel strategy.
Black Friday sales are a type of flash sale, since, although customers usually know they're coming up, they only last for one or two days, products are deeply discounted and the sale items typically aren't announced beforehand.
Benefits of a flash sale
Now that you know the meaning of flash sale, let's explore what makes this strategy so beneficial to retailers.
Move inventory
These limited-time promotions are an effective technique for getting rid of inventory that you've been having a difficult time selling otherwise, that's been on the shelves for too long, or that you simply have too much of.
By moving inventory more quickly, you'll be able to reduce your inventory days on hand and make room for new, more desirable merchandise.
Generate cash flow
Flash sales help liquidate inventory, which generates cash flow and reduces how much you have to spend on storage.
Because of their limited-time nature, flash sales create a sense of fear of missing out in customers, which entices them to pull the trigger now, rather than abandoning their carts and never making a purchase.
Boost repeat business
When customers are aware that you run flash sales, they'll be more likely to stop by your shop or check your ecommerce store more often in order to not miss out on a surprise sale. They'll inevitably purchase something, even if it's at full price.
Flash sales also encourage customers to sign up for your email notifications or follow you on social media to ensure they're notified as soon as you have another promotion. Once you have this captive audience, you can send them updates about new products and sales.
Attract new customers
Flash sales help introduce new customers to your business. If someone has been eyeing your products for a long time, but hasn't bought them yet, a flash sale that discounts these products makes it a no brainer to go for it.
And, if these new customers love the products they bought on sale, they may come back for more, buy things at full price, and become lucrative, loyal customers for life.
Flash sale tips for retailers
If you run a brick-and-mortar shop, implement these strategies for a more effective flash sale.
Create FOMO
Instill FOMO—a fear of missing out—in your customers by having store associates inform them of the sale by using language that emphasizes its short-term nature. Phrases like "today only," "limited time," and "you won't want to miss out" will do the trick. Make sure that this messaging is also prominent on your sale signage.
Focus on reusable signage
Because of its limited-time nature, it doesn't make sense for you to invest a lot of time in creating brand new signage for every flash sale you put on. Completely rearranging your window display for a flash sale, for example, just won't be worth your time.
Instead, create signage that you can quickly customize and reuse every time a flash sale rolls around. For example, you could share the details of your latest sale via a chalkboard sidewalk sign, lightbox sign, dry erase board or a TV screen or monitor.
Consider your displays
Just like with signage, you don't want to invest a ton of time and labor costs into creating a painstaking display for flash sales. Instead, put all of the items discounted in the promotion in one section or use a tag or signage to designate relevant items.
Leverage digital marketing
Even if you don't sell your products online, your shop likely has an online presence. Use it to alert shoppers that a flash sale is going on RIGHT NOW and if they don't come into the store, they'll miss out! Use email marketing to let subscribers know when a sale begins. Post about it on your social media channels. Highlight what's on sale and emphasize the limited-time nature of the promotion.
Need more ideas? Brush up on these retail marketing tips.
American Israeli fashion brand Ruti, for example, uses its website's homepage to alert shoppers to a 72-hour flash sale on knitwear.
Flash sale tips for omnichannel merchants
Implement these helpful hints to merge your flash sale efforts into an omnichannel strategy while selling online and in-store.
Sync promotions
Sync your promotions so that shoppers access the same discounts no matter how customers shop with you. For example, if you're discounting a frying pan at 55% online, make sure the sale in your brick-and-mortar shop matches.
Optimize your flash sale strategy
Alternatively, you could maximize profit margins by giving different discounts based on demand per sales channel.
Let's say that you sell a trash can that comes in pink and blue. The blue trash cans sell well online, but don't sell well in-store, and the pink trash can sells well in-store, but not online. You could discount only the blue one in-store during your flash sale, and discount only the pink one online.
At time of writing, Urban Outfitters included the cream and rose versions of a desk lamp in its online sale, but not the gold version of the lamp. If the gold lamp doesn't sell well in-store, the brand could very well have discounted that color at its shops.
Pay attention to inventory
Make sure your inventory levels are synced up—both in-store and online—to avoid stockouts. Using an omnichannel POS with inventory management software can help.
Create a sense of urgency
Implementing a countdown of your flash sale on your website is a great way to create a sense of urgency. A countdown timer, placed either in the banner on your ecommerce website or on the product page of each discounted item, alerts potential customers that time is ticking on their chance to benefit from a great deal.
H&M's home page, for example, alerts online shoppers that they only have 11 hours left to take advantage of a 20% discount.
Ensure a smooth customer experience
If everything goes according to plan, a flash sale will create high demand in your store and on your ecommerce website. Prepare for worst-case scenarios, questions and more to make sure shoppers have a smooth experience and keep coming back for more.
Consider your shipping strategy to prevent delays. Stock up on shipping supplies and equip your business with the ability to buy postage at your store or warehouse instead of waiting in line at the post office.
Make sure you have enough sales associates on the floor and customer service reps available to answer questions online.
Publish FAQs on your website about special policies regarding returns and shipping on flash sale items, and make sure store staff know how to answer them. Removing friction from the sales process will help products fly off the shelves.
How a POS can help
Your retail POS system is your sidekick in creating a successful flash sale.
Use its data reports to identify products that would be good candidates for the sale. Look at products that you've been having trouble selling.
If you plan on varying discounts for different colors or sizes depending on sales performance, use POS data to optimize your pricing strategy.
After your sale is over, use your POS to track sales so you can do a retrospective on the performance of the sale. This retrospective can (and should) also inform upcoming purchasing and promotional decisions.
Wrapping up: What is a flash sale?
Now that you know what a flash sale is, you understand that it's a fantastic strategy for moving inventory and exciting your customer base. When used together as a one-stop commerce platform, Lightspeed's POS and eCommerce capabilities make it easy to build these limited-time sales into your omnichannel strategy.
Talk to us today to learn how to get started.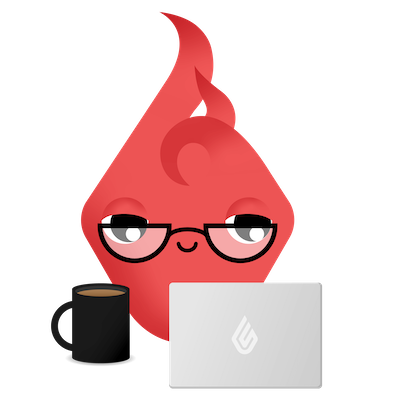 News you care about. Tips you can use.
Everything your business needs to grow, delivered straight to your inbox.