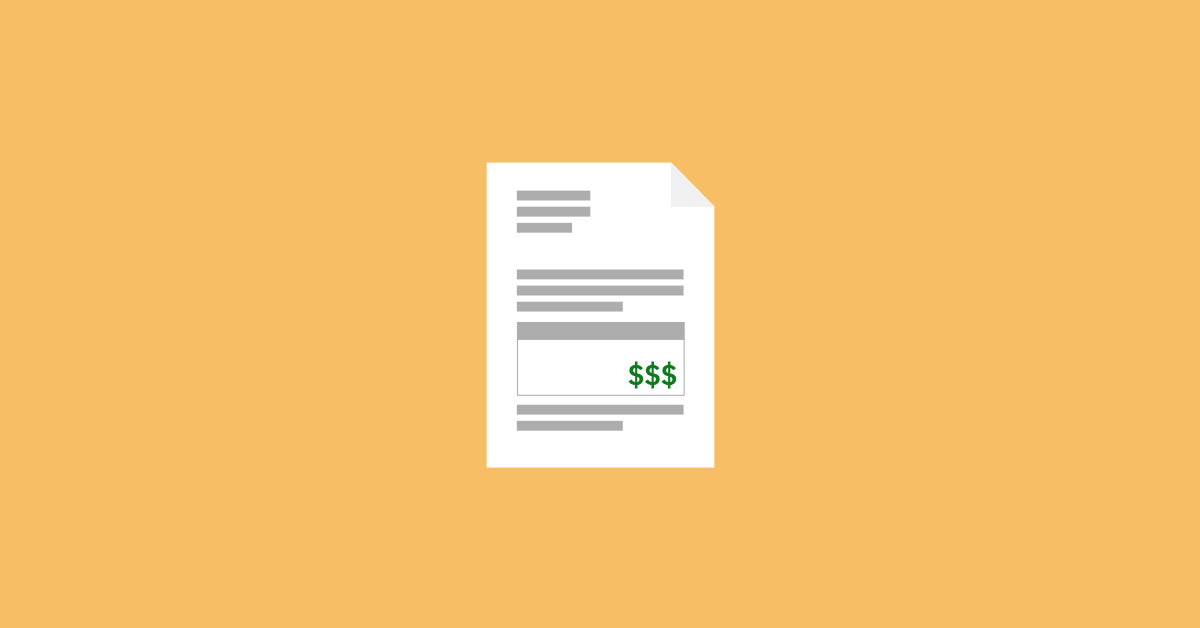 "Send me your invoice."
If a customer has asked you to do this, and now you're spiraling and searching "what is an invoice?" on Google, don't panic. You're in the right place.
So, how do invoices work? This guide will define invoices, and teach you the basics and beyond of how and when to use them, so you can get paid and focus on growing your business.
Specifically, we'll answer these FAQS about invoices:
Choose the right payment processor
Whether you invoice customers or use a traditional checkout process, the right payment process is critical. Learn how to choose the best one for your needs.
What is an invoice in simple terms?
In simple terms, an invoice is a request for payment, similar to a bill.
More specifically, we define invoice as a paper or digital document that describes the goods or services a customer is buying, what these goods or services cost, a payment due date and payment instructions.
Why do you need an invoice?
What is an invoice used for? How do invoices work? When do you need to use one? We're going to answer all of those questions for you.
Professionals in all kinds of industries send their customers invoices to request payment for products or services. Depending on your business' needs, and what's customary in your field, you can send an invoice before or after a service has been rendered or items have been received by the customer.
Invoices typically aren't used for immediate transactions. For example, if you run a florist business and a customer purchases a bouquet and a card, you wouldn't present them with an invoice. Rather, they would pay for the purchase immediately at your point of sale.
Think of an invoice as something you give to customers when you make, provide or sell them something that isn't already on your (physical or digital) shelves. In other words, invoices are ideal for larger orders, custom orders and/or to request a payment at a later time.
Let's return to our florist example. While you wouldn't present a customer with an invoice for a same-day, off-the-shelf purchase, you would present them with an invoice if they commissioned you to create 100 floral arrangements for their wedding day. After all, this is a larger purchase and you would need ample time to fulfill the order. Therefore, you would present the customer with an invoice to request payment for this bespoke order. You might ask for a deposit up front and then ask the customer to pay the remainder upon receipt of the flowers.
What is an invoice vs. a receipt vs. a bill vs. a purchase order?
Whether through preconceived notions or from Googling "what is an invoice," you may have come across some other payment-related terms and now you're not really sure what's what. We're here to help you understand the differences between an invoice, receipt, bill and purchase order. If you're confused—you're not alone!
Invoice vs. receipt
While an invoice is a request for payment, a receipt is proof of payment. An invoice indicates that there is an outstanding amount due, while a receipt shows that the amount owed has been paid.
Invoices and receipts can't be used interchangeably because an invoice doesn't indicate that a payment has been made. However, if you stamp an invoice with "paid" and record the date, then an invoice could count as a receipt.
Like an invoice, receipts typically also list the goods and services rendered and how much they cost.
Invoice vs. bill
Depending on who you ask, the terms "invoice" and "bill" can be used interchangeably. However, some definitions of these terms specify that "bill" applies to an immediate request for payment, while an "invoice" refers to a request for payment that can be paid at a later time.
For example, your internet provider sends you a bill and expects you to pay it upon receipt, or at the same time each month.
If, for example, you run a custom pet portrait business and send your clients an invoice after you've completed the portrait, you might ask them to pay you within seven days of receiving the invoice.
Invoice vs. purchase order
Invoices and purchase orders are two sides of the same coin. These documents are usually used in business-to-business transactions.
The company that wants to purchase a product or service generates a purchase order before they request a purchase to describe what they want to buy, the agreed-upon price and terms of the products or services rendered.
The company providing the services, or producing the goods, then sends the purchasing company an invoice to request payment.
What information should be on an invoice?
While there is no standard design for an invoice, there are several key pieces of information that should be included in every invoice, including:
Invoice number: Number your invoices in a numbering system that works for your business to facilitate internal record keeping.

Issuer: Write the name and contact info of the business or person requesting payment (i.e., you).

Recipient: Now put the name and contact info of the business or person who needs to pay your invoice.

Date: Record the date that you issue the invoice.

Due date: Let your customer know when payment is due.

Products or services rendered: Describe the products or services the customer is requesting from you. For example, for a product you could put something like "large floral arrangement." For a service, you could put "bathroom vanity installation."

Price per unit: List how much you charge per item, project, or hour, depending on the products and services in question.

Quantity: For products, record the number of the products that you're selling. For services, write the quantity based on your billing terms. For example, if you charge per project, you might put a quantity of one for completing the project. If you bill hourly and it took you three hours to perform the service, then write down the time spent on the service.

Subtotal cost: Multiply the price per unit by quantity to get your subtotal cost.

Total cost: Add any applicable taxes, discounts and deposits to the subtotal to get your total cost.

Payment instructions: Unless you've discussed payment instructions with your customer through a different medium, it's a good idea to place them directly on the invoice. For example, you could include check writing instructions, a link for

online payment

, your PayPal information or direct deposit details.
How do you create an invoice?
Now that you understand how invoices work, you're ready to create one of your own. It's important not to get hung up on the formatting details. An invoice can be a very simple document. These are the two methods we recommend for creating invoices:
Do-it-yourself
An easy way to create an invoice is to create a new document on Word or Google Docs, find an invoice template (make sure it includes the information we mentioned above), fill it out with pertinent information, and then convert it to a PDF.
Then you can digitally deliver the invoice to your customer, such as by email, or print it out and send it to the recipient via mail, attach it to their order, or hand it to them when they receive their order or you complete the service.
Invoicing software
An even simpler way to create invoices is to use invoicing software. Your point-of-sale (POS) system or ecommerce platform may already come equipped with invoice creation and sending capabilities, or it may integrate with a third-party invoicing app to offer you this functionality. If it doesn't, you can use tools like Fiverr Workspace, QuickBooks, or Freshbooks.
Invoicing software saves you time by pre-filling information about your products and customers. Some invoicing software can even let you know when customers have viewed your invoice. Plus, digital invoicing platforms make it easy to collect payment online, which can help you get paid faster.
What are some best practices for creating an invoice?
We've given you a lot of information about invoices. If you're feeling overwhelmed, that's okay! If you take anything away from this guide, make sure it's these invoicing best practices:
Save time on creating invoices by using an invoice template or invoicing software.

Write detailed product and service descriptions on your invoices to emphasize the value you gave your customer even after you've made the sale. Let's say you're a graphic designer. Instead of just charging customers for a "logo," describe it as a "custom logo for the rebranding of your new store."

Create an invoice numbering system to make it easier to keep track of invoices. One popular method for number invoices is date based, such as YEAR-MO-#. For example, the fourth invoice you send in December 2022 would be 2022-12-4. You could also start your invoicing system at 001.

Make it easy to get paid by including detailed payment instructions on your invoice. If you're requesting payment via check, make sure you have the correct address on the invoice.

If possible, offer

digital payment options

. Online payments can help you get paid faster by removing friction from the payment process. Many digital payment options also come with instant transfer options.
Wrapping up
Creating, sending, and managing invoices is an important part of running a retail or ecommerce business. What is an invoice used for? Invoices are how you get paid for large projects and custom orders. An invoice is a request for payment, while a receipt shows proof of payment. The best way to create and manage invoices is to use software that's built into your ecommerce platform, or integrates with your POS. Talk to one of our point of sale experts to learn more about Lightspeed and our invoicing capabilities.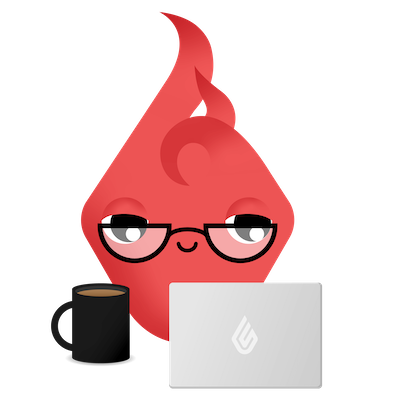 News you care about. Tips you can use.
Everything your business needs to grow, delivered straight to your inbox.