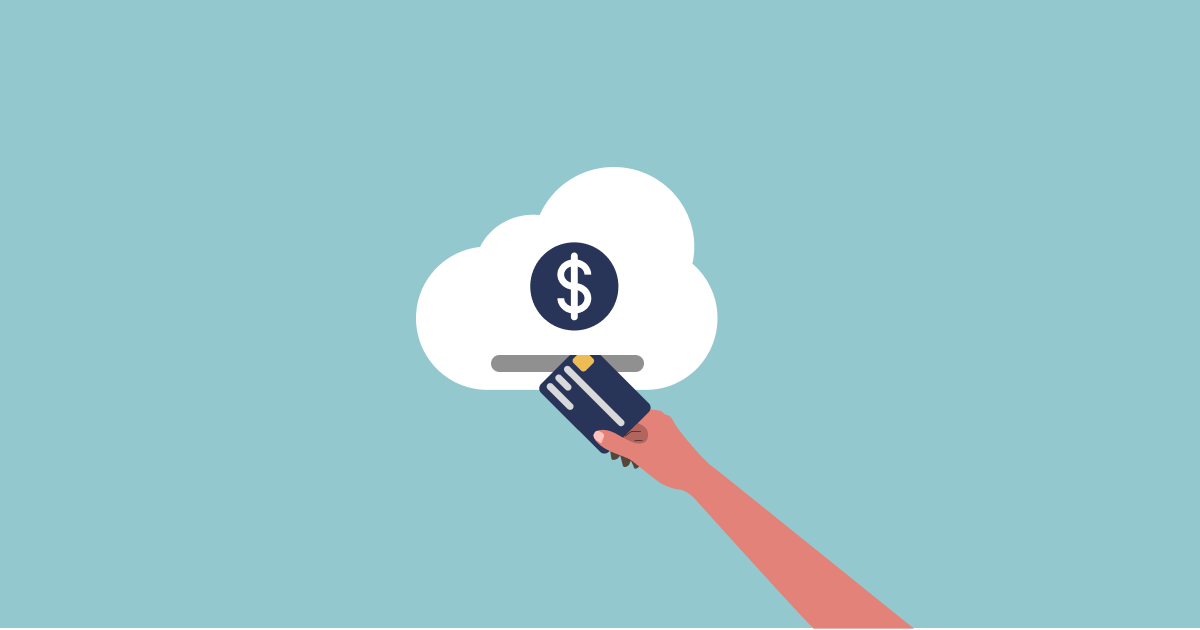 Small businesses just like yours are taking the plunge into ecommerce every day, by setting up simple online shops.
If you've decided to make a push into online retail too, then figuring out how best to take online payments will likely be a big piece of the puzzle.
Yes, taking a brick-and-mortar store online can help you reach more customers, but you definitely won't be without lots of competition.
"Retail sales are up across the board in 2022, with online sales increasing at a rate that's about 60 percent higher than in-store sales growth," said Kate Hoots, a payment processing specialist at Merchant Maverick. "Unfortunately, as online selling soars, so does the number of platforms where customers can buy goods."
The good news is it's now much easier for small businesses to begin selling products online than it was just a few years ago thanks to simpler platforms, improved payment processing, and lower operating costs.
In this article, we'll look at how:
Let's look at what each of these means for you as a small business owner.
Find the best payment processing solution for your business
Start your research with our guide to choosing a payment processor.
1. Top ecommerce platforms can help you start
Where before small businesses had to invest heavily in expensive websites and complex development, they can now set up shop quickly and simply with the help of ecommerce platforms and marketplaces.
These ecommerce platforms are "usually compatible with multiple channels, including social media," said Volodymyr Shchegel, VP of engineering at cybersecurity company Clario. "By processing all of your credit card transactions through a single ecommerce platform provider, all transactions will be visible on a single dashboard."
2. Payment gateways let you accept credit cards
Your business will need a payment gateway to accept credit cards and other online payments.
A gateway is a secure web application that captures and transfers payment data from the shopper to the bank that issued their credit card.

These payment gateways usually connect several acquiring banks and payment methods within one system.
"Nobody expects to get by with a payment gateway that allows customers to pay with just cards anymore," said Hoots, of Merchant Maverick.
"Customers don't want to pull out a card to make online purchases. Payment options that securely store customers' payment and shipping information, like Shop Pay, or online stores powered by Shopify, can not just increase your sales but also your average order size (AOV)."
3. Payment gateways will charge you transaction fees
Different gateways will charge you different fees, based on your sales volume.
Henry Abenaim, CEO of loan management solution Fundingo, recommends choosing a payment gateway that is secure and relatively inexpensive. "Gateways incur fees based on location, payment method, and transactions per month. A business can observe its customers' payment habits and determine a payment gateway based on those habits," he said.
Know your transaction volume
Gates Little, CEO of altLINE Sobanco, said small businesses need to carefully assess providers' claims before signing up. "If a service offers a lower fee, but only after the first $100,000 of business, you need to evaluate if your SMB regularly reaches that threshold. If not, you may want to look at a different service," he said.
Assess fees against customer service
Payment processing fees may be worrisome, but it's essential to dig deep during your research. Sometimes rates may seem lower than competitors, but they could come with hidden fees that aren't clear until after you've signed on. Some gateway providers may also cut corners with customer service to be able to offer you lower fees.
Did you know? Lightspeed Payments offers free, 24/7 customer service. That includes onboarding, access to resources like webinars and demos, and unlimited support.
4. Shoppers want a range of online payment options
Customers want to pay and get on their way as quickly as possible. For this reason, you need to accept their favorite payment methods. That means cash, credit and debit cards, and digital wallets like Apple Pay and Samsung Pay.
Adding buy now, pay later (BNPL) methods like Affirm or Sezzle could make it easy for customers to buy, according to Hoots. She said small businesses might pay a higher percentage in processing fees for BNPL transactions.
There is no harm in letting customers know your payment method preferences too, according to Ruben Gamez, founder of SignWell, an e-signature app. "If you prefer them to pay by debit, add a note at checkout. While a polite ask is completely acceptable, keep it light so customers trying to use credit and other payment methods won't feel alienated."
5. Help is at hand to keep customer data safe
Online payments come with a little bit of risk. Unfortunately, retail fraud and card theft remain a blight on hard-working small businesses every year.
You can avoid fraud—and decrease your gateway fees—by using an address verification service and other anti-fraud protections, according to Fernando Lopez, marketing director at Circuit, which provides software for deliveries.
"Gateways charge more to high-risk merchants, so moving your business into the low-risk territory can significantly decrease your fees," he said.
But the good news is card issuers, payment processors, and banks continue to bolster their defenses.

You can check whether potential providers meet the highest security standards by asking them if they follow the Payment Card Industry Data Security Standard (PCI DSS).
These standards ensure payment providers use the latest technology to verify shopper identities and protect their private data from cyber fraudsters.
6. Avoid sending shoppers off your site with 'integrated payments'
The more you explore taking online payments for your business, the more likely you are to come across something called 'integrated payments'.
Integrated payments allow small businesses to offer the same payment methods across their brick-and-mortar store and online shop and avoid having to manually key in payment amounts.

They help shoppers check out much more quickly on your website because they no longer have to visit a third-party site or app to complete their payment.
Reduce abandoned carts
"As an online business seller, my number one tip is to avoid redirecting your customers to another site to complete their purchase," said Jason Vishnefske, maître chocolatier and founder of the Santa Barbara Chocolate Company.
"This creates an unnecessary barrier that can lead to abandoned carts and frustrated customers. If you're selling on multiple online platforms, make sure that each one has a seamless checkout process that doesn't require customers to leave the site to complete their purchase."
Avoid costly outages
Worse still, third-party payment sites can also wholly limit your ability to accept online payments if something goes wrong. Evan McCarthy, the owner of Sporting Smiles, had this very experience.
"Years ago we were using a [third party] for our credit card payments, and there was a known exploit that hackers were using just to verify credit cards were active. They froze our ability to take payments, and our company was basically shut down while the [third party] worked to fix this issue," said McCarthy.
"After that experience, I now have two credit card payment methods available. I only have one active, but if something happens with our current processor, I could switch it over and have the website back up and able to take payments in minutes," he said.
Ultimately, you can choose to have your integrated or non-integrated payment processing with your ecommerce platform. But we recommend integrated payments if you want to simplify your cart and checkout experience for your customers.
Discover the power of integrated payment processing with Lightspeed Payments. Talk to one of our experts today.
News you care about. Tips you can use.
Everything your business needs to grow, delivered straight to your inbox.