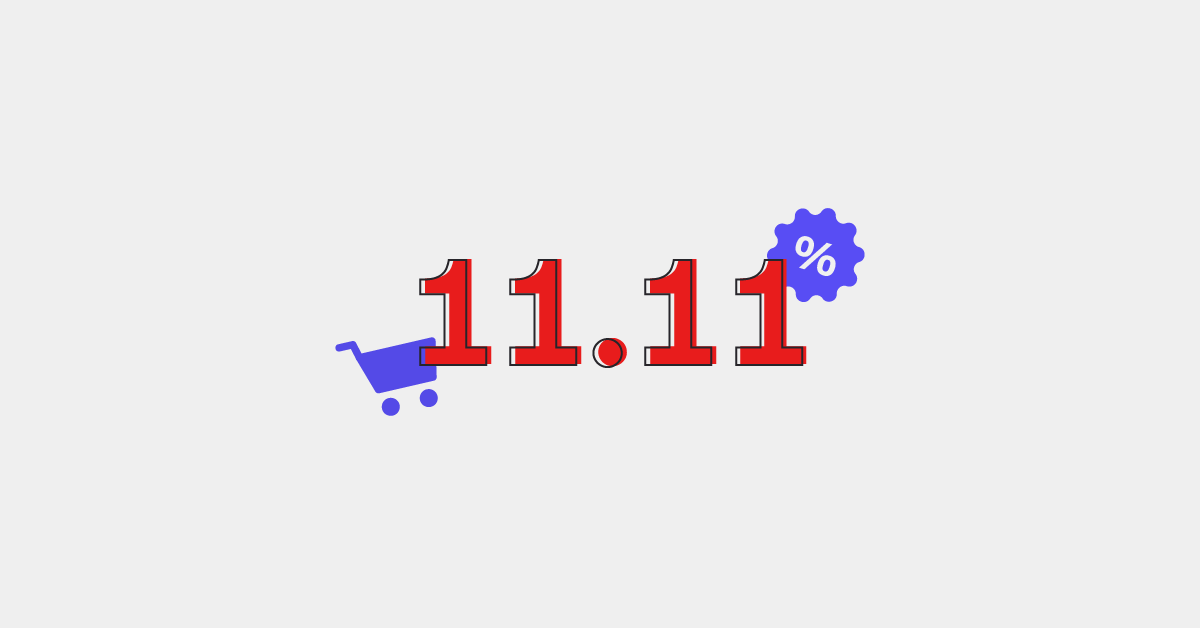 Singles' Day (November 11) is one of the hottest new shopping holidays to hit US shores. After exploding in popularity in China, people around the world are hyped to party, look for new relationships, and, of course, go shopping.
Retailers, of course, are answering the growing demand with new Singles' Day sales and events. But every new event needs some time to take off—and good PR. A solid marketing strategy will help you get the word out and excite shoppers for this up-and-coming celebration.
In this article, we've rounded up eleven tips to help you make your Singles' Day a success, from prepping to after the event:
Understand your audience

Prepare your logistics

Set up exclusive deals

Review your customer service

Leverage social media

Optimize your online store for mobile

Use data to track trends

Gamify the shopping experience

Highlight limited-time offers

Collaborate with other businesses

Engage customers post-purchase
50 Easy Holiday Marketing Ideas For Retailers
Your whole year has been leading up to this moment—how are you going to make an impact?
What is Singles' Day?
Singles' Day started in China in the 1990s as a way to celebrate being single and counteract other holidays focused primarily on people already in relationships. In 2009, online retailer Alibaba used the day for a 24-hour shopping event and turned it into one of the biggest spending days of the year.
Sales figures in China are steadily growing, with one of the leading Singles' Day retailers, JD.com, claiming recording-breaking profits in 2022.
As businesses and shoppers around the world have taken notice of the day's success in China, Singles Day has started to spread outside of the country.
While some analysts have been skeptical about the timing of the holiday, US shoppers seem to be getting on board. Singles' Day in the US in 2019 saw a 38% increase in sales over the year before. With more and more US retailers putting on sales, numbers are likely to keep growing.
How to market your business for Singles' Day
Want to get in on the Singles' Day action? You'll need to prepare your inventory and your sales associates, get ready to educate your customers and give them deals to get excited for.
Here's our tips on getting started.
1. Understand your audience
First things first: you need to figure out who is going to be interested in your Singles' Day sales.
The primary demographic for Singles' Day is 20-something who aren't in a relationship. To market to them, tailor messages to resonate with celebrating the fact that they're singles, emphasizing self-gifting and self-care.
In addition to ads driving customers to your ecommerce site, consider creating and running some hyper-local location-based Meta ads to reach potential customers near your physical locations. While ads driving customers to your online store can emphasize your quick shipping, ads for your physical locations can point out your BOPIS options or your excellent in-store service (or both).
2. Prepare your logistics
Like any major sales event, keeping shelves stocked without carrying excess inventory is key to success. About a month before the big day, ensure high-performing inventory is ordered and logistics are in place for smooth delivery.
Consider using technology to automate at least part of the purchasing process. For example, Lightspeed's purchase orders can run reports to automatically recommend items that need restocking based on your recent sales trends.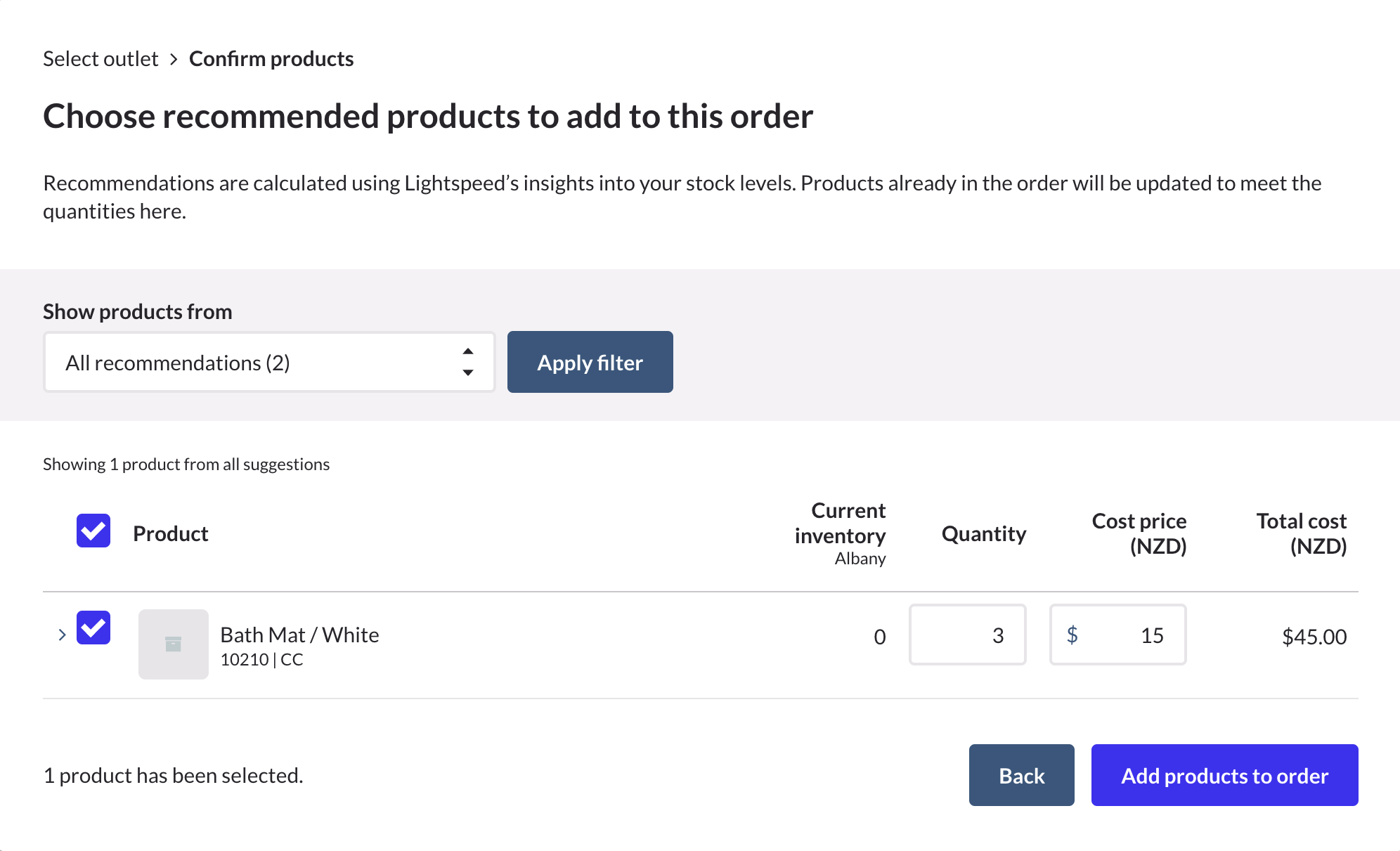 That kind of data will help you keep your shelves optimized as Singles' Day gives way to the holiday shopping experience.
3. Set up exclusive deals and discounts
To entice customers to shop, offer special promotions only available on Singles' Day.
Consider bundle deals or buy-one-get-one (BOGO) offers. BOGO deals attract the most attention, being clearer than percentage discounts for many shoppers. With a tiered discount—the more you buy, the more you get—could help you clear out stock in time for the holidays and encourage shoppers to spend.
Give your most loyal customers special promotions to reward them—and to entice them to check out what Singles' Day is all about.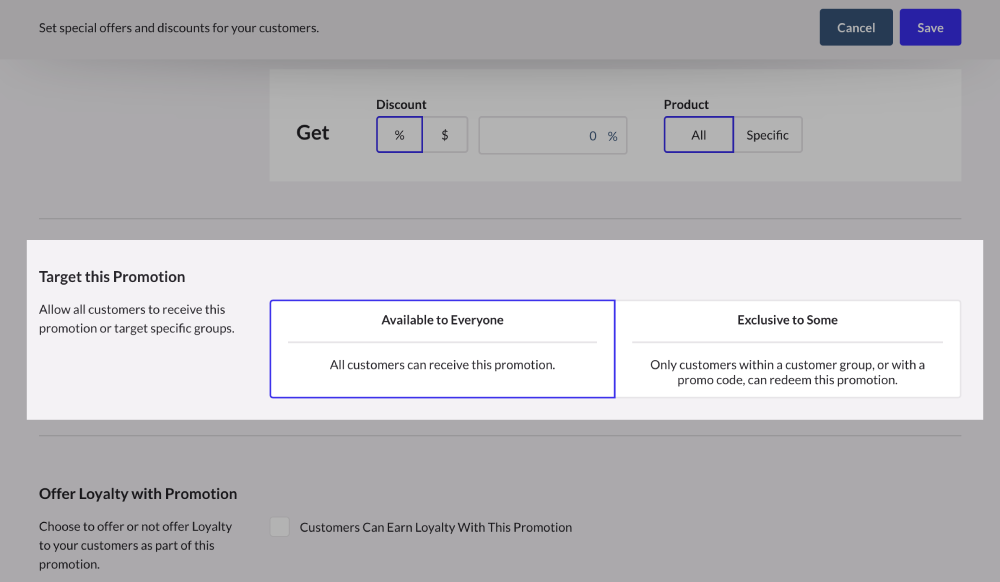 In Lightspeed, you can set up promotions for specific customer groups, so you can target those loyal regulars easily.
With Singles' Day falling so close to the holiday sales season, you can train for both events at once and save a little time.
In addition to explaining the purpose of the holiday, your managers will want to be sure training brushes up on:
Operating your point of sale:

make sure you have a system that's intuitive to use. Traveling retailer Imagine Exhibitions relies on Lightspeed to get employees trained fast; "Lightspeed as a tool is very comprehensive," says Imagine Exhibitions Vice President of Retail Operations, Michael Slagle. "It's very smooth, very easy. Cashiers generally pick it up in five minutes."

Returns:

whether you have a special holiday returns policy or it's the same all year around, make sure your sales associates know it in and out. Do they need a receipt, or can they look up purchases in your POS? Do they need to see an ID? How long is your returns window? How do they issue a refund through your payment processor?

Ecommerce:

are your sales associates responsible for checking and preparing online orders? Make sure they know what packaging to use, when packages are picked up and how to close online orders.

Curbside pickup and BOPIS procedures:

do your sales associates know where to put curbside orders? Or how to let customers know their BOPIS order is ready for pickup? Go over your procedures and any contingencies you have for picking up orders when the store is busy.

Your inventory:

your sales associates can make better sales if they're experts in your inventory. Have managers make sure employees are brushed up on your top sellers, and equip them with a

point of sale

that makes looking up inventory information easy.

Your promotions:

they'll only be on for one day only, and they'll likely be different from the promotions you're putting on for the holidays, so make sure sales associates on shift for Singles' Day know exactly what customers are eligible for.
5. Leverage social media and influencers
Singles' Day is a shopping event with the potential for a lot of online buzz. Putting together 'gram-worthy displays and unboxing experiences gives shoppers a reason to be excited. To take advantage of that energy, engage with popular influencers to promote your products or services on offer.
Choose an influencer with a following relevant to your business and strike a deal to promote the holiday—don't forget to give the influencer a personalized discount just for their audience. Consider prioritizing working with influencers local to your store locations; you could invite one for a TikTok or YouTube video about their Singles' Day shopping spree.
Don't forget to promote the holiday on your own socials as well. Create engaging content that encourages shares, likes and comments. Use bright, inspiring photos that make the audience want to spoil themselves and promote your sales to seal the deal.
6. Optimize your online store for mobile shopping
Did you know that up to 60% of all ecommerce sales happen on a mobile phone? And that 80% of Singles' Day sales in China in 2020 were made on a mobile phone? For the best chance of Singles' Day success for your business, ensure your website is mobile-friendly.
That means you'll need a mobile-only layout with:
An easily understood navigation:

links and buttons should be big enough to easily tap.

Quick loading times:

you only have seconds before potential shoppers will go somewhere else.

High quality images:

make sure your product imagery looks as high quality on your mobile layout as it does on your desktop site.
To save time, use an ecommerce platform with adaptive design capabilities—where the mobile layout is automatically applied per device, and you only need to make minimal, if any, tweaks.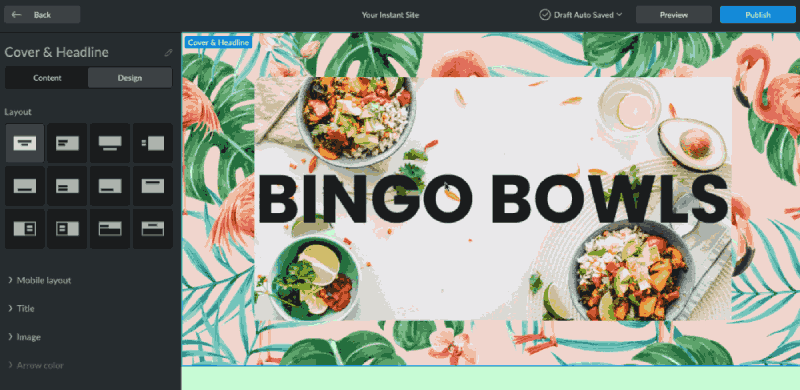 Checking on a mobile site layout with Lightspeed eCom's instant site creator.
To encourage shopping on the go, consider offering mobile-exclusive deals or promotions.
You can also take advantage of showrooming tendencies—where customers go look at a product in a physical store with the intention of buying it online—by promoting your mobile-friendly site in your physical locations. Post QR codes near popular products that lead to their page on your site so showroomers can make their purchase right away.
7. Use data to track trends and personalize your messaging
Use data analytics to understand shopper behaviors. Drill down into sales trends by product, category and brand; has anything been on the rise lately, and what bestsellers should you showcase in your window display?
After Singles' Day is over, look at your data—do you see any new sales trends you should capitalize on for the holidays?
For your regulars, go even further. Offer personalized product recommendations or exclusive deals based on past purchases. Use a marketing platform integrated with your POS to save time and target more effectively.
8. Gamify the shopping experience
Gamification is the practice of adding common elements of games—scores, play, potentially teams—to the shopping experience. Gamification can increase customer acquisitions by 700%.
Introduce games or interactive content on your website or app to engage customers. You can offer prizes, discounts or loyalty points as rewards for game participation. Consider having some of the prizes redeemable after Singles' Day to encourage shoppers to return for their holiday shopping.
9. Highlight limited-time offers
Singles' Day is a short holiday, occurring on one day before another shopping season begins. You can use this limited time event to create a sense of urgency with flash sales or limited-stock items.
Use countdown timers or notify customers of low stock to drive faster purchasing decisions. Promote next day delivery services, either through free local delivery or fast shipping (or both). Hold flash sales only available for an hour or so, and promote them on your social media accounts.
10. Collaborate with other brands for a Singles' Day event
Get new shoppers excited for Singles' Day by making it worth their time. Partner with complementary brands to offer exclusive package deals. If you're a jewelry retailer, you could strike a deal with a health and beauty retailer to sell self-care kits.
You can also consider engaging in joint marketing efforts for broader reach. Work with a local influencer to promote your store and nearby stores to make taking the trip to your location worth the effort.
11. Engage customers post-purchase after Singles' Day
Hopefully, Singles' Day gives you a chance to engage with new customers or re-engage with lapsed regulars. Now that you've crossed that barrier, you need to convince them to come back for future sales, like the holiday season or even, possibly, Valentine's Day.
Offer post-purchase discounts or loyalty points to encourage repeat business. Set up an email (or SMS—SMS messages have high open rates) campaign to run for a day, sending it to every customer who shopped with you on Singles' Day.
You'll also want to capitalize on their positive sentiment right away. Have sales associates ask for reviews or feedback, and engage with customers on social media. Include a call to review you in their order confirmation emails. Asking for reviews right away helps reinforce their positive opinions, and is effective in spreading the word about your business. If it's legal in your area, consider rewarding customers for reviews.
Get your business ready for Singles' Day 2023
Singles' Day is growing in popularity in the west, and has the potential to be a significant extra revenue driver for your business.
It's time to start planning your Singles' Day sales strategy and marketing playbook. Adapting to changing customer behavior—like running a new sale, offering mobile shopping and promoting BOPIS—will help you stay ahead of the competition for this exciting new shopping holiday.
You can only keep up with changing customer behavior if you have a strong point of sale system. Lightspeed was built with the future of retail in mind—watch a demo and see what we mean.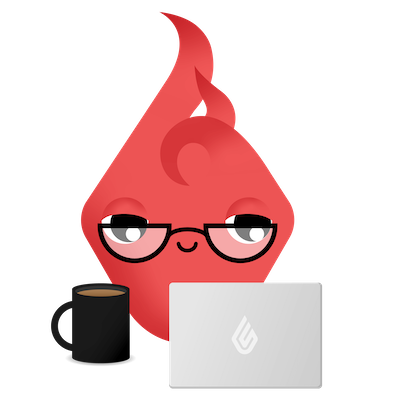 News you care about. Tips you can use.
Everything your business needs to grow, delivered straight to your inbox.