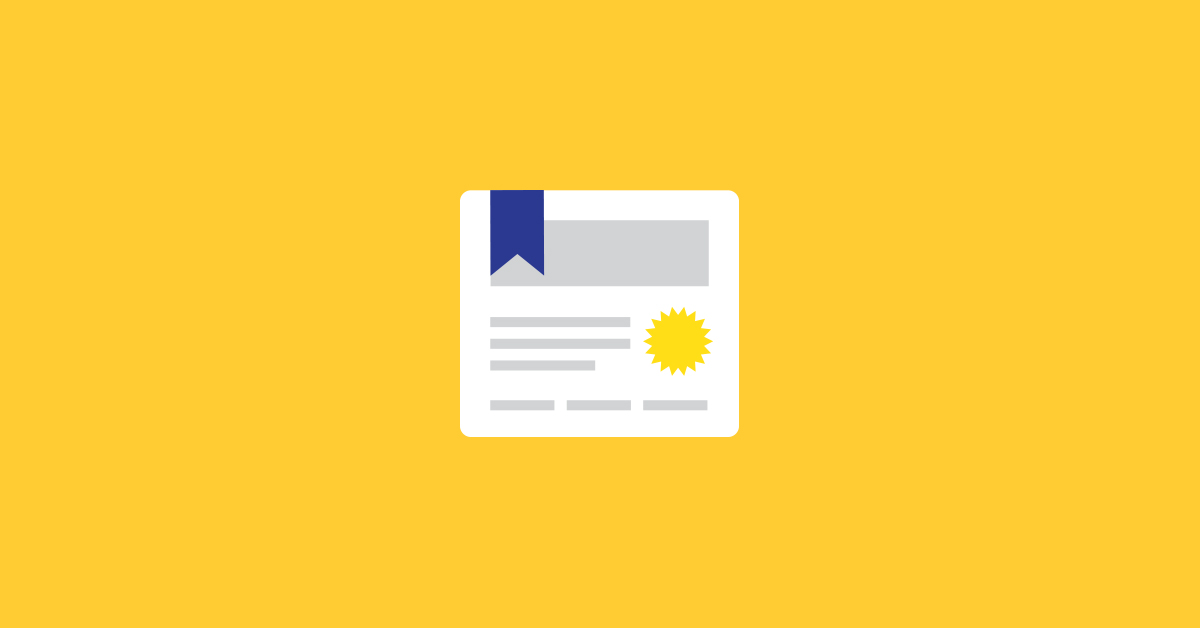 Opening a restaurant is a dream come true for owners, managers and chefs alike, but there's a lot of paperwork that needs to be filled before that dream becomes a reality, specifically, all the restaurant licenses and permits you'll need for your business to be legally compliant.
Surely you knew you needed a liquor license, but did you know that to open a restaurant you need dozens of restaurant licenses and permits before you can be open for business?
Applying for and acquiring each of the licenses and permits involves a lot of paperwork and patience, but it's absolutely necessary.
That's why we've put together a list of the 16 licenses and permits you need to open a restaurant the right way and avoid any penalties in the future.
Register your business name

Business license

Certificate of occupancy

Sign permit

Foodservice license

Employer Identification Number (EIN)

Food handler's permit

Building health permit

Liquor license

Live entertainment license

Music license

Resale permit

Dumpster placement permit

Seller's permit

Valet parking permit

Foodtruck permit
The POS for modern restaurants
Lightspeed is a complete technology suite for modern restaurants, from quick service to full service and everything in between.
1. Register your business name
Thinking of a restaurant name is no easy task. Once you find the perfect restaurant name, the first thing you should do is get it legally registered and purchase your domain name for your website and claim your social media handles.
Think of this as identity protection for your restaurant. You're ensuring that no other business can operate using your name. There are three ways you can do this:
File a DBA
The easiest way to register your business name is to file for a DBA (Doing Business As).
What is a DBA?
A DBA is the operating name of a company, as opposed to the company's legal name. Some states require DBA or fictitious business name filings to be made to protect consumers who do business with the entity.
How do you file for a DBA?
Procedures to file for a fictitious name vary from state to state. In many cases, you have to go to your county office and pay a registration fee to the county clerk. Depending on your jurisdiction, filing for a DBA can take anywhere between 1 to 4 weeks.
How much it cost to file for a DBA?
The cost to file a DBA varies by state, but for it generally costs between $10 to $100.
Create a business structure
This is the most common path. Here is where you decide the type of business you will run. There are three business structures to choose from: a sole proprietorship, Limited Liability Company (LLC) or corporation.
What is a sole proprietorship?
A sole proprietorship is the simplest type of business under which one can operate. It's not a legal entity, it's simply a person who owns a business and is personally responsible for its debts. Income and losses are taxed on the individual's personal income tax return.
A sole proprietorship can operate either under the name of its owner (like freelancers, for example) or under a fictitious name, such as Johnny's Burger Bar.
What is a Limited Liability Company (LLC)?
Unlike a sole proprietorship, an LLC is a corporate structure in the U.S. where the owners are not personally liable for the company's debts or liabilities. LLC's are hybrid entities that share characteristics of a corporation, partnership or sole proprietorship.
To see whether or not an LLC is right for you, we suggest checking out this informative blog from Investopedia.
What is a corporation?
Almost all of the biggest, most well-known companies in the world are corporations, like McDonald's and Starbucks, for example.
A corporation is a legal entity that is distinct and separate from its owners. Corporations benefit from many of the rights and responsibilities of an individual person: they can enter contracts, loan and borrow money, own assets and pay taxes. A corporation's most important aspect is its limited liability.
File a trademark application
This third option requires you to file a trademark application with your state or country to prevent others from using your business name.
Many business owners mistakenly think that filing incorporation papers for your restaurant automatically extends some sort of trademark protection for that name in the process. However, this isn't the case. While it is true that your incorporation request will be denied if you try to incorporate "Jackson's Country Cooking, Inc." in your state but another business is already incorporated with that name, it is completely separate from the trademark process. An approved state incorporation request does not mean that you have free and clear rights to the business name—it simply means that no other business in your state may incorporate with that name. Businesses in your state can incorporate with similar names, and businesses in other states can incorporate with the same exact name.
The reality is that the incorporation and trademark processes are two completely different processes. For the greatest level of protection for your restaurant, file for trademark protection from the USPTO or CIPO for your name.
What is a trademark?
A trademark protects anything used to identify your business from others (words, names, symbols, devices, or any combination of these). Trademarks indicate the source of the goods and services produced.
Filing for federal trademark protection for your name not only gives you recourse if a competitor opens a similarly named business just down the road from yours, but it also gives you (and anyone who may want to buy your successful restaurant) the option to grow locally, regionally and even nationally, with the confidence that another brand won't be able to benefit from your hard work.
Arbitrary or fanciful names offer the greatest level of trademark protection, while names that are generic or merely descriptive may not qualify for trademark protection at all. For example, if you're opening up your new barbecue restaurant, naming it "Blue Moon Bar-B-Que" or "Holy Smokes Barbecue" is more likely to obtain trademark approval than a name like "Best Barbeque" or "Texas Barbecue." As you're considering name choices for your restaurant, work with a trademark attorney to ensure that the names are available and have a good chance of receiving trademark protection.
2. Business license
To operate a business, no matter where you live, you need a business license.
A business license gives you legal permission to operate a business. The process of acquiring a business differs depending on which country or state you live in.
In the United States, the license has to be based on your restaurant's address.
You need to visit your city or county's license center and register for your business license on the state level. You can visit the US Small Business Administration (SBA)'s website to find out the state and city-specific rules for obtaining a business license.
Fundera also put together a comprehensive blog covering how to apply for a business license in each state.
In Canada, you can incorporate your business federally and/or provincially.
How do you decide? Think about the future of your restaurant. If you're only planning to operate in one province, incorporate with your provincial government. If you plan to open multiple locations across the country, you may want to incorporate on both the provincial and federal level.
In each of the above scenarios, there's an associated cost. Depending on the business type, costs can range from $50 to $500.
3. Certificate of occupancy
As soon as your restaurant's commercial space has passed its final building inspection, your local building or zoning department in your city will issue you a certificate of occupancy.
What is a certificate of occupancy?
A certificate of occupancy certifies that your building has been properly constructed and maintained.
How to get a certificate of occupancy
The procedure for getting a certificate of occupancy varies depending on the jurisdiction in which your business operates, as well as the building's structure.
In order to obtain a certificate of occupancy, your building must pass a series of inspections. These inspections can include plumbing, electrical, fire safety, and general building inspection.
To start the process of obtaining your certificate of occupancy, contact your local government, usually the county or province's building department.
4. Sign permit
Before you put up signage of any kind to draw attention to your restaurant, you need a sign permit from your city government. The standards around acceptable size, location, and lighting vary by city. If you're renting or leasing your restaurant space (rather than purchasing it outright) it's also a good idea to get written approval from your landlord to go along with the official sign permit.
How to get a sign permit
Typically, outdoor signs must be approved by your local government. Be sure to look into your city's specific requirements and don't make any assumptions.
5. Foodservice license
In order to serve food in a restaurant, you need a food service license, which is generally issued by the city or county health department.
The health department will visit your establishment in-person to ensure that you are adhering to all restaurant food safety regulations. Once you acquire your food service license, the health department will continue to regularly inspect your restaurant. If you fail any of their inspections, you risk losing your food service license—so it's important that you're always prepared.
How to get a foodservice license
You can acquire a food service license either online or in-person from your local health department. You have the option of applying for either a temporary, fixed, or mobile food service license.
When you apply, you need your restaurant name, address for a permanent kitchen facility (even if you're operating a food truck) and the restaurant owner's personal information.
In some instances, your foodservice license may expire automatically, so it's important to read the fine print concerning your license renewal.
In the United States, you should start by reviewing the food vendor's application requirements for your specific state with the U.S. Food and Drug Administration. Applying is just the first step. The Health Department will visit.
In Canada, new in 2019 is the Safe Food for Canadians Regulations. You'll want to be sure you read up on these new requirements and ensure your foodservice licenses are up to date.
6. Employer Identification Number
Similar to a business license, all businesses need to acquire an employee identification number (EIN) to operate in the U.S. and Canada. Ultimately, this is a nine-digit number is a tax ID that enables you to properly file your taxes.
It's best to tackle this right away since the IRS only issues one EIN per day. In other words, be prepared to wait.
How to get an Employee Identification Number
The IRS website lists three steps that you'll to take to apply for an EIN online.
Determine your eligibility

Complete the online application

Submit your application
7. Food handler's permit
As far as your employees go, this is the single most important thing you can do for them.
What is a food handler's permit?
A Food Handler's Permit (also referred to as an Employee Health Permit) is a permit that ensures your staff members individually have completed a food safety certification. This permit ensures your restaurant meets very important regulations for food sanitation, storage, protection, and preparation.
How to get a food handler's permit
Every state and province has different requirements for what certifications and courses are required.
In the United States, ServSafe is a good resource to learn the requirements and take the courses online. Once you pass, you can print the certification for a fee. While that fee varies from state to state, it typically falls between $100 to $500.
In Canada, it varies by province. In Vancouver, for example, you could try FOODSAFE as a resource. The process is similar to the U.S.: take the course online or in a classroom, print the certificate for a fee and get to work.
8. Building health permit
Similar to how your restaurant had to pass an inspection for its food service license, your building may also need to pass an inspection for its building health permit.
Normally, you can obtain a building health permit from your city or county health department at the same time as when you apple for a business license.
How to get a building health permit
Unlike a food service license, however, not every state or province requires a building health permit. Google your state + building health permit to learn about your state's policies.
Keep in mind that your restaurant will be inspected for this the same way as your health permit and after passing, must be prepared for periodic inspections as well.
9. Liquor license
The food service license you have won't cover any liquor you choose to serve in your restaurant. To legally serve alcohol at your restaurant, you need a liquor license.
How to get a liquor license
In the United States, every state has it's own Alcohol Beverage Control (ABC) Board. To start the process of obtaining a liquor license, you'll want to contact them to learn your state's laws and processes. They're in charge of regulating the sale of alcohol.
In Canada, you must own and operate the business and then apply for a license with your province's Alcohol and Gaming Commission. You'll fill out forms on their website and submit fees and also have to meet and local requirements for health and safety.
Remember: There are three different kinds of liquor licenses. Before applying, determine which one you'll need.
3 types of liquor licenses
Beer and wine liquor license: no hard liquor or spirits

Restaurant liquor license: a general liquor license (also referred to as an "all liquor license")

Tavern liquor license: for an establishment whose sales are more than 50% liquor, but also offers food.
10. Live entertainment and music license
If you plan on hosting live events or playing ambient music at your restaurant, you need to apply for either a live entertainment license or a music license.
How to apply for a live entertainment or music license
ASCAP can help you in the United States and SOCAN in Canada.
11. Resale permit
A resale permit enables your restaurant to make specific nontaxable purchases (like wholesale food, for example) if they are to be used for manufacturing products for resale (like your meals).
Resale certificates avoid the double collection of sales tax on those purchases. What that means is that, rather than collecting sales tax on the product when you first buy it, it's only collected when your customer buys it.
How to get a resale permit
Whether or not you need a sales permit depends on your state and your annual sales. Depending on whether your business is located in the U.S. or Canada, you simply need to apply via your government website.
12. Dumpster placement permit
A dumpster permit enables your restaurant to place a dumpster outside your kitchen, where your chefs can dispose of food waste.
How much does a dumpster placement permit cost?
The cost of a dumpster permit varies based on the size of the dumpster, its placement and your restaurant's location.
13. Seller's permit
In the United States and Canada, a seller's permit (also referred to as a Sales Tax Permit) allows your state or province to identify a business as a collector of sales tax. Most businesses in the food and beverage industry need a seller's permit, along with a resale permit.
How to get a seller's permit
You can get a seller's permit by visiting your local government's website.
How much does a seller's permit cost?
There's no cost associated to applying for a seller's permit, but you may need to leave a security deposit in the event that your restaurant closes and you have unpaid taxes (but let's work together to increase your restaurant's profit margins and make sure that doesn't happen). The amount of that deposit will only be determined once you formally apply.
14. Valet parking permit
If you're planning to offer valet parking to your guests, you may need a permit to do so.
How to get a valet parking permit
To apply, you generally need to supply a detailed plan of the designated pickup and drop off area as well as the number of parking spaces you need. You'll also need a letter of agreement between you and your preferred vendor.
15. Foodtruck permit
Food trucks have their own unique sets of licenses and permits. They are a unique type of restaurant, after all!
They generally need all the same licenses as any other restaurant, with the exception of one: mobile food vendor permits. Depending on the city or province, there can be year-long waitlists. It's best to do a Google search and learn the process for your state or province early on.
What are your next steps?
If you're anything like us, you've been adding up the costs of all the restaurant licenses and permits you're going to need, along with how long it's going to take you to apply and all the paperwork involved.
If you're operating in the United States, we suggest visiting the U.S. Small Business Administration's website and getting started as early as possible.
But don't forget to do your homework! If you're feeling overwhelmed, consider hiring a restaurant consultant or attorney with experience in the food and beverage industry to guide you through the process. Not being compliant can come with some hefty fines, so you're better off doing things right the first time.
Here are a few other things you should take care of prior to your restaurant's grand opening:
Build your employee handbook so that your staff are brought up to speed on your restaurant's guidelines, procedures and workflows as fast as possible.

Attract qualified candidates for each position you need to fill. The first step to attracting great candidates is to

put together a killer job ad

.

Hire the right people for the right job. We've talked with successful restaurateurs to find out exactly

what personality traits and skillsets

you should look for each position you fill.

Find a point of sale

that will support your restaurant's current needs and support your business as it grows and your needs change. Consider it's inventory, customer and employee management capabilities, hardware, reporting and, of course, support (because when you have questions, the last thing you want is dead air).
Grow your business with powerful tools and insights
Starting your restaurant is a big undertaking. Luckily, there's software that can make your day-to-day operations much easier and efficient. Start a conversation with one of our in-house restaurant experts to learn more about how Lightspeed can give you the tools your restaurant needs to thrive in today's economy.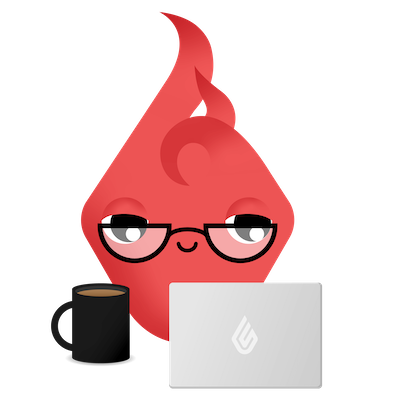 News you care about. Tips you can use.
Everything your business needs to grow, delivered straight to your inbox.