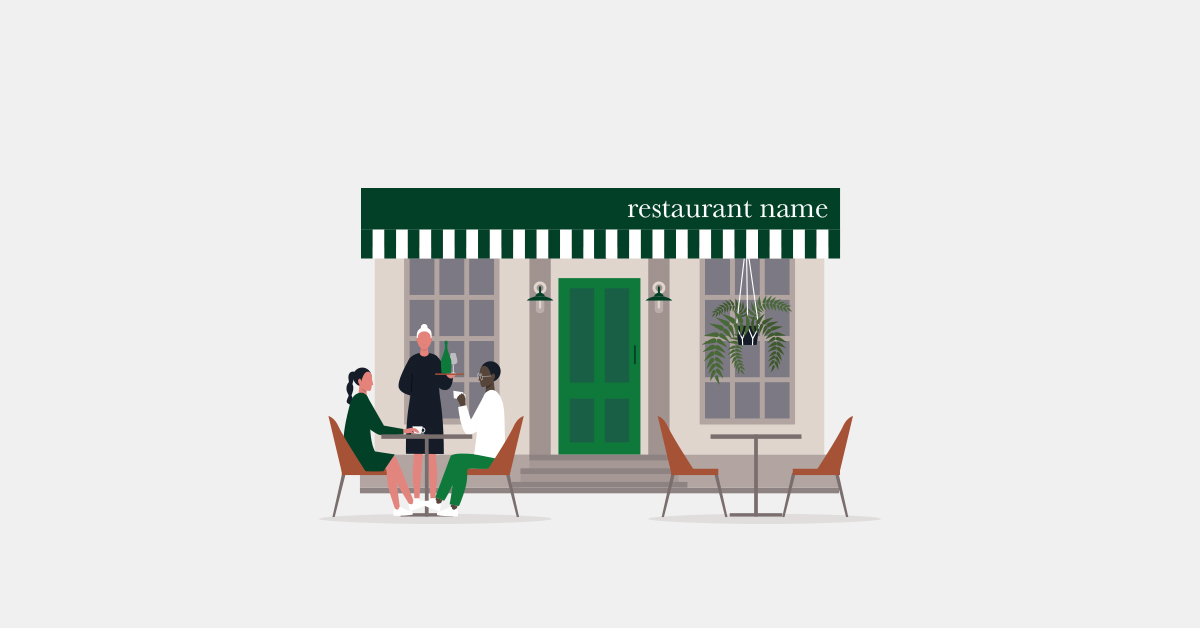 When opening your new restaurant you have a lot of decisions to make: what beers will you serve on tap? What color will the walls be? Which restaurant POS should you choose? Another big decision, the name of your restaurant, is incredibly important to your brand.
They say you shouldn't judge a book by its cover, but the reality is that guests are going to judge your restaurant by its name. A good restaurant name should reflect your concept, your food, your restaurant mission statement, and your values.
In this article we'll cover:
Opening a restaurant: A nine-step survival guide
The life of a restaurateur is like no other, and when you do well — you do really well. So how can you ensure success? Learn how to organize the thousand moving parts to lay a strong foundation for success in our guide.
How to name a restaurant
As you brainstorm potential restaurant names for your new business, don't just arbitrarily pick something that sounds cool. Make sure it reflects your values, mission, location and/or guests so that the name is memorable, descriptive and reflective of your brand.
A few things to remember when choosing your restaurant name, beyond the meaning, are:
Keep it simple.

If your restaurant name is too difficult to remember, say, or spell, you're going to miss out on a lot of word-of-mouth marketing and it will be harder for folks to find you in online searches.

Evoke emotion.

Some of the best restaurant names evoke some kind of emotion in their guests; it could be nostalgia, love or even history.

Do your research before committing.

Avoid restaurant names that have already been trademarked. Do a quick search of trademarked restaurant names in your area by searching your Secretary of State's website. (This is also where you'll register your own restaurant name's trademark once you've chosen a restaurant name.)
With those guidelines in mind, it's time to get into the fun part—choosing what type of restaurant name you want. When you have an idea of what direction you want to go in, it will be easier to come up with the name itself.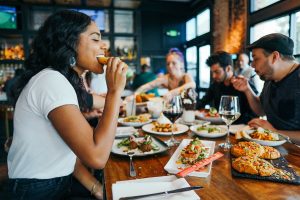 1. Name your restaurant based on your mission statement
Your restaurant mission statement is an expression of who you are and what values you hold. If your restaurant name doesn't extend to those beliefs, it might be lacking the right ingredients.
Harmony Cafe

. This pay-what-you-can cafe is on a mission to offer quality meals to everyone in their community, regardless of their ability to pay. This mission is reflected in how they named their restaurant.

Puzzles Bakery & Cafe

. Owner Sara Pratt opened this cafe to create more job opportunities for folks on the Autism spectrum, like her sister. The name is based on a widely used symbol for Autism awareness, the puzzle piece.

Bayberry Beer Hall

pays homage to a co-owner's grandfather, who lived in a cottage surrounded by bayberry bushes, to help "keep his legacy alive," as their website states.
Don't have a mission statement for your restaurant yet? Get inspired by these ten examples.
2. Incorporate your location into your restaurant's name
Using part of your restaurant's location in your name—either the street name or number, neighborhood or another landmark—is both easy to remember and it helps guests remember exactly where you're located, like Nick's on Broadway in Providence, RI.
3. Use humor when naming your restaurant
A funny (or punny) restaurant name can be risky—if you take the joke too far or it goes over peoples' heads, you risk hurting your reputation. If you want to go this route, definitely test your idea out with a variety of different people to see how it lands. If it seems to flop with most people, head back to the drawing board.
4. Acknowledge your building's history
If your restaurant is located in a historic building, consider tipping your hat to the previous tenants when naming your restaurant, like some of the examples below.
Post Office Cafe

. Located in, you guessed it, a former post office building, this Babylon, NY restaurant goes all-in with its name and location, utilizing taglines like "the Post Office is sure to deliver every time."

Alibi Lounge

. The Liberty Hotel in Boston is in a former jailhouse and the hotel bar, Alibi Lounge, is fittingly located in the space that used to function as the "drunk tank."

The Edison

. This bar and nightclub in LA is located in a former power plant, so they landed on a name that gives tribute to the inventor of the lightbulb.
5. Evoke emotion in your guests
Inviting guests into your restaurant is just like inviting them into your home—you want them to feel warm and welcomed. Jump on that feeling of home when choosing your restaurant name, like Tia Maria's in New Bedford, MA which makes guests feel like they're being personally cooked for by their (or someone else's) Portuguese aunt.
Changing your restaurant's name vs. naming for the first time
While it might seem like the exact same process, there's much more to consider if you're renaming rather than naming your restaurant for the first time. For those just starting out, you have a lot more freedom because everything is still being defined and will all be new to your customers.
Restaurants that are already in the game have their existing reputation and customer base to think about. As you consider what your new name will be, make sure that you aren't taking your restaurant's new name in a direction that will alienate your current customers or will clash with the reputation you've worked hard to create.
What this means is, don't give your place a fancy name if it's known around town as the best dive bar in town. Likewise, don't choose a new name that makes it seem like the change comes with an increase in price if your affordability is what brings people through the doors.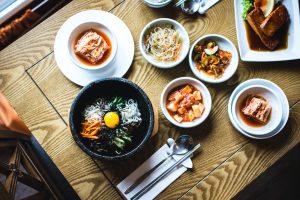 22 creative restaurant names you'll wish you thought of
Sometimes the best place to start is to see what's already out there. By perusing what others have done in search of restaurant name ideas, you can both get inspired and eliminate possibilities that are already taken in one fell sweep.
Here are a few unique restaurant names to get you inspired. Not only do they stand out among the sea of restaurant names that customers are inundated with every day as they drive down the street or watch TV, but they also show how to reflect the personality of the establishment and the owner.
Restaurant names with puns
This Nashville restaurant specializes in local delicacy hot chicken, and they have varying degrees of heat levels ranging from mild to "Poultrygeist."
This vegan ice cream company started out as an ice cream truck back in 2010 and was recognized as being the world's first all-vegan soft serve ice cream truck. After cultivating a loyal following, owners opened a permanent brick-and-mortar location in early 2016.
We all have our basic needs, and pizza is definitely one of them. Basic Kneads Pizza is 100% mobile and consists of four mobile wood-fired ovens traveling to events throughout the Denver metro area.
This New York City establishment specializes in traditional British fish and chips. They try as much as possible to source their ingredients locally, but their cooking techniques and their traditional British fryers were brought over from the UK. This is also the perfect place to pick up a Cod Save The Queen t-shirt.
Lox Stock & Bagels, West Hartford, Granby and Bloomfield, CT
This bagel café began in 1990 by a couple with young children, and now their entire family runs three different locations. Clearly, they take their bagels seriously.
This Wyoming restaurant is close to a number of local ski resorts and was founded by a ski bum. Their menu is American-influenced modern Thai cuisine, as well as classic Thai dishes. They also brew beer and have 20 craft beers on tap.
Brew'd Awakening opened in the former mill town of Lowell, Massachusetts in 2005. Ten years later, inspired by the thriving cultural and art scene in the city, they shifted from just serving coffee to roasting their own beans, and now offer three different roasts that rotate seasonally.
Restaurant names with pop culture references
This Mexican bar and grill serves authentic Mexican cuisine and its name perfectly combines their favorite spirit with their favorite book.
Playing off the name of the popular book Life of Pi, written by Canadian author Yann Martell, this bakery and café makes everything from scratch and their logo even involves a pie chart.
This bakery's name, a favorite of students who attend UC Berkeley, references the English landmark Stonehenge to complement their traditional English tea scones.
You come to me in your time of need… for fish and chips. This food truck based out of Reno, Nevada makes a play on the classic film's name, as well as its infamous logo.
Not only is this barbecue joint notorious for their pun on the iconic rapper's name, but they're also notorious for their delicious BBQ meals. It's founder, Burke Holmes, brought the best recipes from his hometown of Saint Louis, Missouri to Missoula, Montana.
Cute Restaurant Names
As if the cuteness of the name wouldn't be enough to attract customers, their creative pancake recipes (including sourdough, swedish, buttermilk and French batter) have earned them loyal customers who keep coming back for more.
A little alliteration can go a long way. A cute restaurant name like this makes it easy to get some brand recognition, but the beauty of their signature bowls doesn't hurt either.
Making your restaurant name a rhyme, will keep it on customers' top of mind. With a name like Pies N' Thighs, people are bound to come by and give it a try.
Fancy Restaurant Names
Pot Au Feu, Providence, Rhode Island
We all know restaurant names in french sound the fanciest. Pot Au Feu gets its name from the famous dish shared by families across France and shared by many at the restaurant of the same name in Providence, Rhode Island.
Cibo Matto, Mansfield, Massachusetts
Serving some of the best Italian wine and comfort food, "Cibo Matto" literally translates to "Crazy Food" and, although their food is crazy good, that restaurant name sounds a lot better in Italian.
Location-based restaurant names
Siena, Providence, Smithfield and East Greenwich, RI
It's not actually located in Italy, but if you're craving some Tuscan cuisine, Siena is your best bet at getting a meal that tastes like it came straight from the famous city it's named after.
Located in the heart of downtown Providence, Rhode Island, The Dorrance is one of the most unique bars in the city, known for it's signature cocktails and beautiful interior design. Where does its name come from? Simply the street that it's located on, Dorrance Street.
Acknowledging the history behind your location can also inspire a restaurant name. For example, The French Laundry used to be a french steam laundry in the 1920s, and honoring it's past with it's name entices the most dignified of diners to make a reservation.
Naming your restaurant is one of the more important creative branding decisions you will make. It's the center of your brand, how guests identify you and a part of what initially piques peoples' interest in your restaurant. Choose your restaurant name carefully, and be sure to enlist a trusted group of people to workshop your options with—it's an important decision that you will have to live with every day for a very long time.
Once you've chosen your name and picked a location for your new restaurant, the next step is to find a technology partner that lets you manage and streamline operations. Talk to one of our experts to see how Lightspeed can help.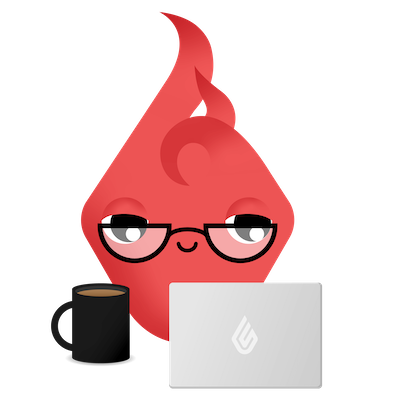 News you care about. Tips you can use.
Everything your business needs to grow, delivered straight to your inbox.