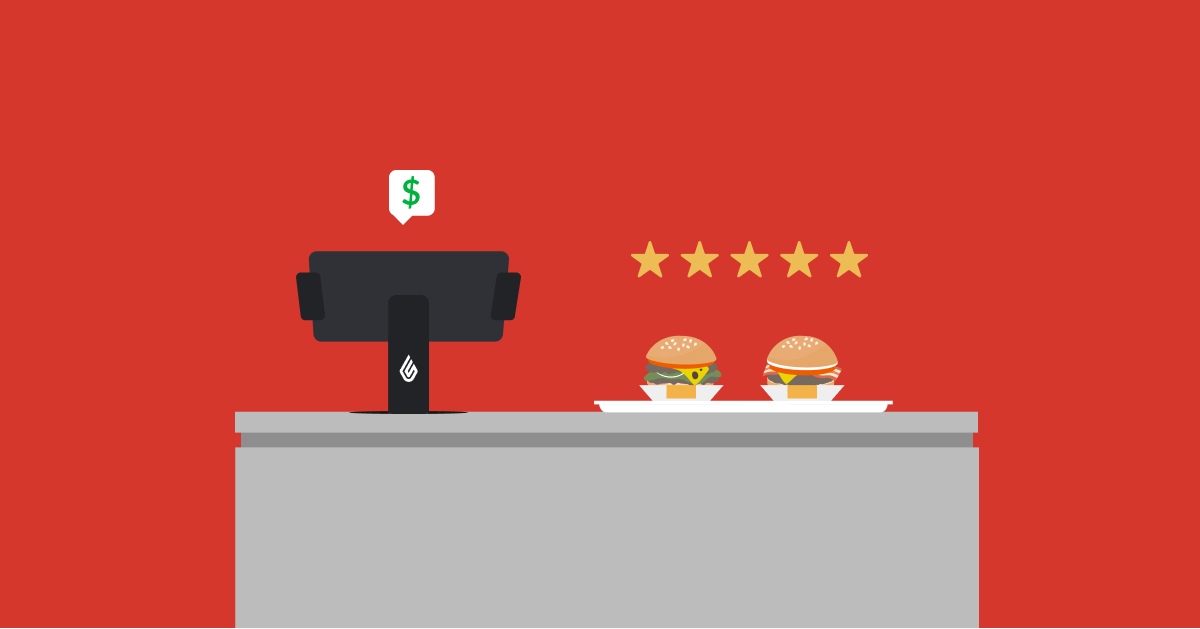 If you're a quick-service restaurant leader who wants to focus on what you do best—serving up some fantastic fast food—then your point-of-sale (POS) setup might rarely be top of mind.
But your POS actually matters a lot.
Good ones make it easier to take quick-service restaurant (QSR) payments and manage a franchise or restaurant chain's finances. And good POS systems will also help you accept more kinds of payments like cash, credit card and smartphone payments, all while helping you run a smooth and speedy service environment.
With so many POS options out there though, how do you know what really sets the right system apart for your restaurant? We asked industry experts about this, and they delivered their verdict on the must-have features for you to consider.
With their advice and insight, this post will cover:
Let's start with the name of the game: satisfying those hungry diners of yours.
Need the right POS system?
Shorten your search with our free POS Buyer's Guide. Discover how to plan your restaurant's business growth now and into the future.
1. Help customers order from anywhere
One of the best ways to do this is by letting people place their meal orders in as many places as you can. There are endless possibilities to keep the orders flowing in with a good POS system, said Rebekah Goldman, founder of Taking the Wheel Consulting.
"Many quick-service restaurants have an order-at-the-counter method which definitely has its purpose. But having multiple terminals that all speak simultaneously makes it easier to take many orders more quickly, which is the goal," she said.
"A good POS system can integrate with QR codes and terminals at guest seating tables which allow for guests to order, request refills, and customize their wants without having staff on the floor taking orders."
A study found guests spent 30% more when they placed their own orders at McDonald's and 20% more when they did so at Taco Bell.
You can also avoid potential backlogs, by letting guests order at different locations in your restaurant. "This improves the customer experience, shortens the length guests wait, and reduces the need for front of house staff to focus on taking orders. And it allows more resources for fulfillment and service," said Bo Peabody, co-founder of Seated.
Quick-service POS systems cut back on server time, agrees chef Donald J. Smith, who is known in culinary circles as 'Chef D'. "They are also a contactless payment method so that customers can pay faster. You can order and pay at a kiosk with some QSRs and just pick up your food."
2. Use customer displays to your advantage
The appeal of the order screen is to make the ordering process more efficient, which is why it became popular in QSR. "Customers can scan, select, and swipe their credit card on-screen menus to place orders and make payments without involving humans," said Chef D. "The downside is that once you leave the ordering to customers, you can lose out on some of the human customer service touches."
But this downside can easily be offset by training staff to be extra attentive and friendly when it comes time for guests to pick-up their food from the service counter, or for servers to bring meals and drinks to a booth or table.
"Having a good POS system and display screens ensures transparency between QSR brands and their guests. It also allows for tracking on timing to ensure product is delivered fresh," said Samir Daoud, the franchise development director of GSR, the parent company of Gold Star and Tom & Chee.
3. Manage all your restaurant locations
If you've been in the QSR industry for a while, then you've probably managed more than one location. That's an operational challenge for any business. But when speedy service is a must-have, it becomes an even bigger one. In short, you need to make sure every location runs as well as your best location.
Restaurants can also use the data from their POS to improve their business, suggests Brian Nagele, CEO of Restaurant Clicks. "For example, restaurant owners can gauge which dishes on the menu are popular based on the number of orders recorded for meals over, say, a few months. They can use that data to refine their menus for greater profits."
Daoud believes POS systems are an integral part of any QSR's growth strategy. "Finding one that is cost-effective, and delivers tracking for the franchisee to operate effectively, can help with labor, inventory cost and handling, order taking and speed of service," he said.
"Most POS systems have a back-of-house that can bring all the data together from each location. This can help with purchasing for multiple locations, speed of service, and order accuracy among other things. Without the best technology, your company will be well behind your competition."
Read more: What is a Restaurant POS System? The Definitive Guide.
4. Take control of delivery demand
Consistency is key in operating multiple locations, and without a good POS, it makes it almost impossible otherwise, according to Goldman. "For instance, how many times have you been out to eat at a restaurant, and it takes way too long to get the food? Or maybe you were quoted 45 minutes from a third-party delivery service, and it took well over two hours," she said.
"This happens all the time. But when you have a POS that can communicate properly and allow you to be in control it's all avoidable." She said certain POS systems will let you pause third-party delivery orders from one device, rather than having multiple tablets, so you can be proactive before orders start to snowball.
5. Make orders simpler for all staff
The whole point of a good POS system is to make the transaction as easy and free of errors as possible, believes Goldman.
"I like to build my menus in a POS similar to an assembly line. Not only for ease of training, but also for customers to see exactly what they are ordering, and to intervene if something doesn't look as it should. Nowadays, high tech POS systems allow for any sort of customization imaginable," she said.
According to QSR Magazine, the average cost of a kiosk setup—including the display, scanner, credit card reader and receipt printer—is approximately USD$5,000.
For example, when Goldman puts a burger and fries on a menu, she creates it in her POS so that every ingredient is listed out in order and how it will be assembled. This allows untrained staff to properly take orders without being trained on the menu.
"I also create it to send the order through and show it to the customers at the same time to make sure they are happy with all ingredients. On top of that the order is sent to the kitchen and essentially anyone could hop on the line and execute because the POS gives step-by-step instructions on how to prepare the dish," she said.
This helps the whole order process become a well-oiled machine that requires much less effort.
6. Track all your payments everywhere
Customer payments come in thick and fast at QSRs. But there are also all of your supplier, staff, and vendor payments to consider too. It's accounting chaos, if you don't have a way to manage them all in one useful place.
This is where integrated payment processing comes in. That's a fancy way of saying payment processing that connects with all your different sales and payment channels, to make it easier for your finance team to keep the books in great working order.
One of the many benefits of integrated payment processing is access to detailed financial reports. This information can help you and the finance teams track sales trends, identify problem areas, and forecast for the future.
Integrated payment processing is one of the most important tools a restaurant can have in its arsenal. By integrating your payment processing with your quick-service POS and other back-of-house systems, you can make transactions faster and more accurate, improve customer service, and even increase sales.
Run your restaurant with ease
The right POS system can simplify your business operations and drive sales. Lightspeed's fully integrated POS platform for restaurants has intuitive quick-service tools and features to help you take your restaurant to the next level. To learn more, talk to one of our experts today.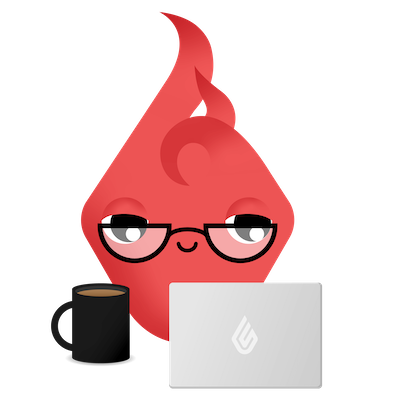 News you care about. Tips you can use.
Everything your business needs to grow, delivered straight to your inbox.