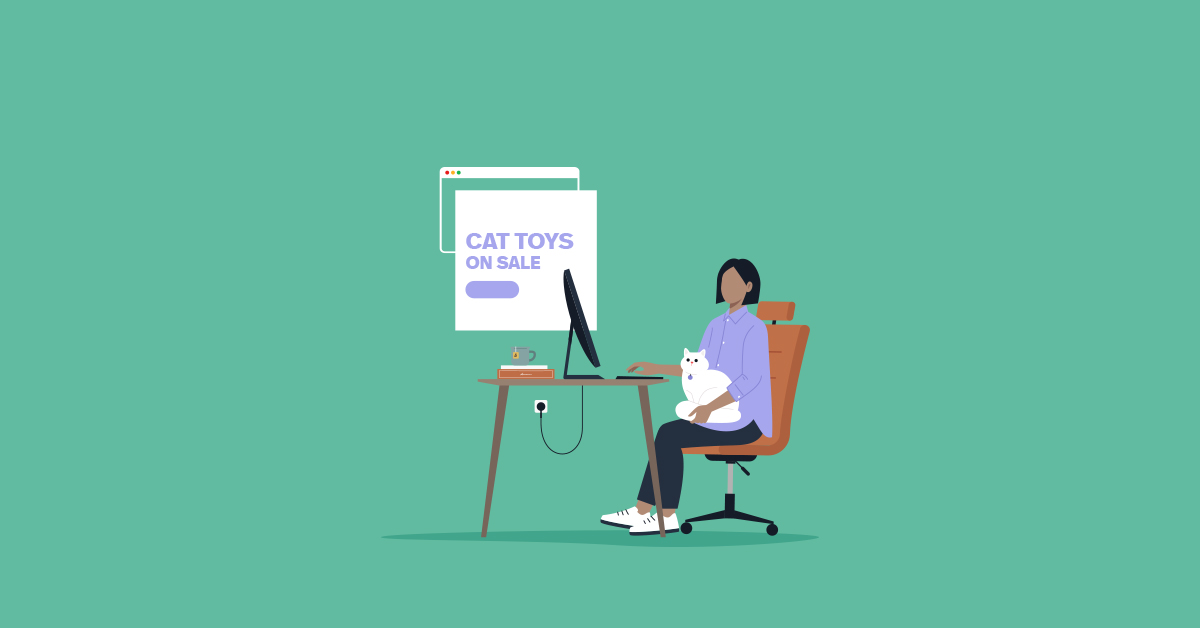 Ad targeting helps you find customers—or, more accurately, it helps customers find you. Targeted ads are effective ways to use your marketing budget, because you're not just placing an ad and hoping the right person stumbles across it.
Targeted ads are useful but setting up your ads effectively can be a bit tricky.
We've written a quick guide to prepare you for using targeted ads:
What types of targeted ads you should use

What kinds of audiences you can build with ad targeting

5 tips to get the most out of your targeted ads
The Small Business Guide to Getting Found on Google
Find new customers who are searching for what you sell online.
What kinds of targeted ads should retailers use?
There are many ways retailers can promote themselves online. Nearly every social media site and search engine allow you to set targeted demographics for your ads.
With so many options, it can be hard to know where to focus. Do you want to place Google search ads? Instagram ads? Promote your tweets or Pinterest pins? What about Bing?
To make the workload more manageable, try focusing on one or two types of targeted ads at first. We recommend starting with Google display ads and Facebook ads.
With a reach of over 94% of US internet users, the Google Display Network is the best way to reach niche audiences. With Google display ads, retailers can place visual ads on a network of websites and apps across the internet. If you use responsive display ads, they'll automatically adjust how they look to fit in with the site they're appearing on, causing less friction for the viewer.
Facebook, meanwhile, is the most popular social media site. 2.9 billion people log on monthly. Granted, you won't be reaching all 2.9 billion with every ad; the suggested Facebook targeting audience size is between 1000 to 50,000. Still, with that many people accessing the site, you have the chance to get really granular with your ad targeting.
Using both Google display ads and Facebook ads ensures retailers have some of the widest possible coverage before expanding out to other platforms. It's an efficient place to start optimizing ads and learning about ad audiences.
What kinds of audiences can I build with ad targeting?
Ad targeting is about building an audience that's more likely to want your products. You can build audiences around location, interests, habits, behavior and more.
You could, for example, run a Facebook ad campaign targeting fans of a particular cooking show over 35 who are in your state in the weeks leading up to Thanksgiving to catch the eyes of home chefs who would love your new line of cookware. Or you could target your Google display ads to women who have interacted with your business before, so they already have an affinity for you and the comfy-but-stylish high heel shoes you sell.
After all, ad targeting is about a lot more than what's on the surface.
When you're building your audiences, consider:
Demographics:

age, gender, education, job title and more. The basic facts about a person. These are useful, but they should be used in combination with other targeting.
Interests and affinity:

this is where you start to find the really juicy specifications. These can be hobbies, movies and shows, types of products—really, anything a person is passionate about. This is how you can find potential customers who are more likely to be interested in your product.
Locations:

there's no point in finding the perfect customer if they're located somewhere too far away to visit you or if they're located in a country you don't ship to.
Life events:

if you're placing a Google display ad, you can target users who have been identified as going through particular life events, such as moving or graduating college.
Behavior:

on Facebook, this means targeting audiences based on consumer behavior, like advertising hand cream to people who have purchased beauty products before. For Google, this means targeting

in-market segments

—people whose behavior signals they're ready to buy soon.
Existing customers:

one of the hardest parts of the sales journey is convincing someone to buy for the first time. After you get over that hump, it's easier to convince customers to come back. Targeting people who have interacted with your business in some way helps you tap into customer loyalty.
5 tips to get the most out of targeted ads
Don't just set it and forget it—take a careful approach to your targeted ads, and don't forget to keep tweaking them as needed.
Here are some tips.
1. Have a clearly defined goal
Why do you want to run your ads? Are you looking for more sales during a particular season? Are you catching the eyes of holiday shoppers? Launching a new product? Opening a new location?
Each of these goals needs a different approach to be effective.
Let's say your goal is more conversions on your eCommerce site during a sale in June. Instead of just placing an ad for customers ready to buy, you can use your goal to narrow down your ad targeting:
July 1st is known as

Moving Day

in Quebec, because thousands of people across the province move to a new home at the same time. Your June sale might catch the eyes of Quebeckers who need a deal on something for their new place, so it'd be a good idea to target people located in Quebec on Facebook and make sure your Google display ads are set to target people in a "moving soon" life event.

June is also a common month for college graduation ceremonies. You'll want to be sure your display ads are targeting people in a "college graduation" life event, because they might appreciate your sale. You'll also want to target gift givers in town for the ceremony, so for your Facebook ads you could build an audience of people 45 and up (to catch parents or older relatives) in cities with a high number of college students.
We can see that by being specific in your goal, you can identify more targeted audiences. It pays off to take a minute to define exactly what you want out of a given ad campaign beyond simply more sales.
2. Target buyers directly
It's important to remember that your buyer is not always your consumer.
While your usual target audience may be the one enjoying your product, the product is sometimes being purchased as a gift by a parent, spouse or friend. During the holidays, traditional gift giving occasions and big seasonal events (like wedding season or back to school), you'll want to be sure at least some of your ads are addressed to a buyer who isn't the end user of a product.
This means that the full package—your ad copy and other creative assets, as well as your targeted audience—should be focused on influencing the buyer. Your ads should communicate that your product would make the perfect gift for your usual target audience. Take our college graduate example from above; we carefully selected an audience that would be more likely to be giving gifts in addition to our audience of college graduates.
Your Facebook targeting can get pretty straightforward here. In January and February, if you want to advertise engagement rings, flowers and chocolates to partners looking for gifts, you can use prior purchase behavior to pinpoint gift givers specifically interested in what you've got to sell them.
Your Google display ad targeting can use contextual targeting to catch gift givers and buyers. This means you select keywords relevant to their specific purchase intent—such as holiday gift ideas, flowers near me, back to school supplies—and Google will automatically place your ads across the Display Network to reach the right people.
3. Build custom audiences
Casting a wider net won't always lead to better results, especially if you're in a highly competitive industry. Being more specific will put your ads in front of the right people at the right time.
Say you're a shopper who sees an ad for a new tea kettle. You like how it looked and you had been searching for new kettles the day before, so you're in the mood to buy. You click the ad, make an order for curbside pickup and come home the next day with your new tea kettle.
And then you see an ad for the same tea kettle.
Are you likely to keep buying? Probably not—you already have your kettle. But you're far more likely to buy tea and mugs and descaler liquid for your new kettle.
In order to capture that energy, a retailer would use custom audiences for their Facebook ad targeting. Take the people who have converted from your ads already, build a custom audience with all those people and exclude them from the ad sets they've converted from. Include them in other, more relevant ad sets to keep the purchase journey going.
4. Budget for your targeted ads effectively
You can build targeted audiences out of people who have interacted with your business in some way through both Facebook and Google. You might be tempted to place most of your budget there—after all, it's generally easier to keep a customer than make a customer.
However, if you don't focus on bringing new business to you, your retargeting audiences won't grow and you'll eventually see less ROI.
Try a budget split weighted more towards new conversions than retargeting—a 75/25 split would be a good place to start.
5. Test, measure and improve
A major benefit to having multiple ads is that you can use the different creatives and ad targeting tactics to test which ones are more effective at converting your audience. When you know which ones are doing better than others, you can adjust your strategy to maximize the results of your campaign.
Luckily, both Google and Facebook make it easy to track and optimize a campaign.
For your Google display ads, you can use the Insights page to check for trends relevant to your business and ads. Google will give you demand forecasts to predict future interest, audience insights so you can see who is converting on your ads and more. With this information, you can proactively adjust your audience targeting to capture the eyes of more engaged shoppers.
The Insights in Meta Business Suite is a relatively new way to check your Facebook ad targeting performance, as well as any Instagram ads you place. You can use it to check on your ad performance and check on trends, and to see the demographics of the people who like your Facebook Page. Using that information, you can see where you need to tweak your budgets and adjust your audiences.
Get the most out of your targeted ads
Targeted ads put your products in front of the right people at the right time, helping you make conversions more efficiently. The algorithms behind Google and Facebook's targeting get more sophisticated all the time, allowing you to reach a more and more tailored audience.
But if you don't have an online store, any potential ad performance growth is stopped in its tracks. You can only ever efficiently advertise to customers in your immediate area—and eventually, you'll see diminishing returns.
To truly reach the highest number of people ready and willing to buy, you need an eCommerce store. And you need one that makes your life easier instead of taking more hours out of your day.
We can help. Get in touch if you want to know how you could go omnichannel with Lightspeed.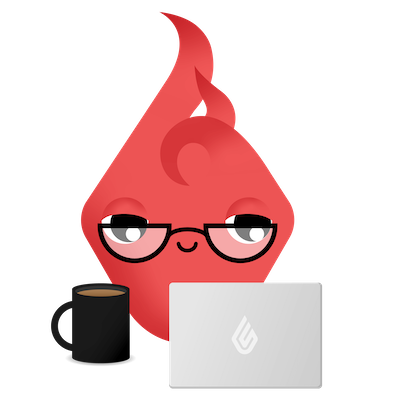 News you care about. Tips you can use.
Everything your business needs to grow, delivered straight to your inbox.