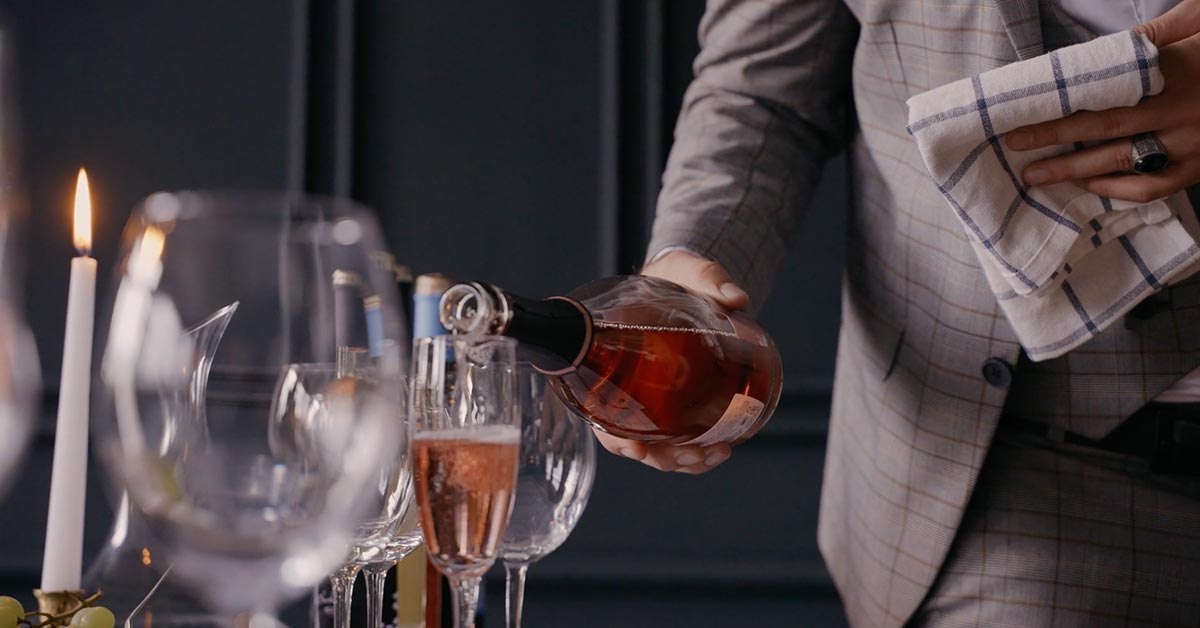 Wine sales can add a lot to your profits, but only if your servers are selling the wine. Yes, some use server tricks and tips to sell more wine, but we've come up with a five-step process to increase wine sales with no trickery involved. What's the secret? It all boils down to education and training. Increasing your staff's wine knowledge and sales skills are the keys to driving more revenue from wine.
With profit margins low on meals, beverages from the bar are key to boosting those profits. The wine list can be intimidating for some servers, and without confidence in selling wine, that may lead to lower wine sales overall. This is why taking the time to learn how to sell wine as a server is crucial.
With a few new wine selling techniques, you can boost the knowledge of your servers and increase those wine sales. Here's what we'll cover:
2021 Global State of the Hospitality Industry Report
Learn about the trends, challenges and opportunities facing restaurant operators in this study featuring insights from over 2,000 operators and customers.
1- Host staff wine tastings
There really is no substitute for actual tasting when it comes to learning about wine. Wine tasting should be part of new hire training and ongoing activity for all staff members. This can seem like an overwhelming task, but approaching it from a fun angle can make it easier. Don't require servers to taste every wine on the list and know each and every bottle, instead, train them on the nuances of broader wine categories and focus on each category at a time.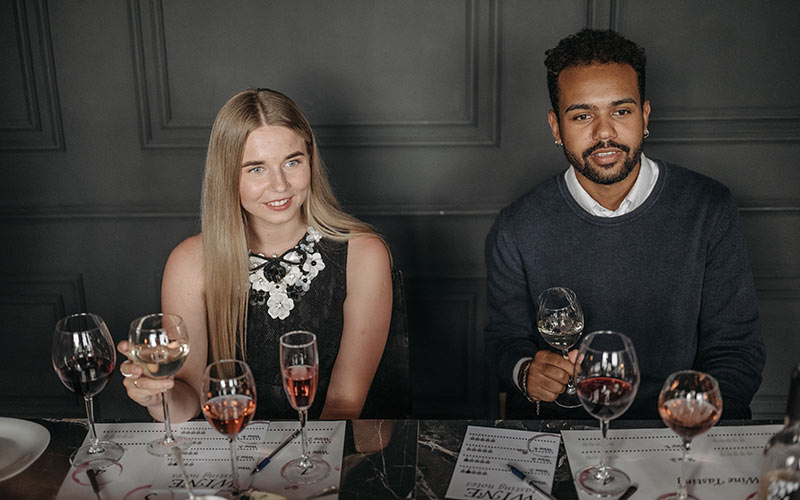 One effective technique is to set out three glasses and pour three examples of the same type of wine, such as three different wines made with Chardonnay. Choose one that is a good example of a rich, oaked California Chardonnay, an unoaked from Chablis and a third less expensive example from Australia. When servers taste each side by side, they'll be better able to understand the differences between each wine, while also learning the characteristics of the grape used in variety. Consider doing this with major grape varieties such as Chardonnay, Cabernet Sauvignon, Pinot Noir, Sauvignon Blanc and Sparkling for a basic understanding of each.
Don't forget to keep it fun. Encourage tasters to talk about what they're smelling and tasting. Doing this in a small group helps enhance everyone's experience and they'll all learn more from each other.
2- Teach basic wine knowledge for servers
There are endless grapes being used to make wine around the world, and more and more wine regions are exporting their wines. Rather than overwhelming servers with geography lessons, offer basic knowledge on grape varieties and regions. Depending on your wine list, you may want to offer some more detailed insight where appropriate. For example, if you have a vast selection of French wines, it will be helpful to let servers know information such as Sancerre being made from Sauvignon Blanc grapes, but it's not worth the brain space to know which vintages in Sancerre are better than others.
If your servers have no experience selling wine, have no fear! Check out this beginners course on wine service from our friends at Typsy.
3- Focus on wine categories
Depending on the size of your wine list, it could be nearly impossible for servers to memorize the detailed descriptions of every single wine. Instead of scaring them, train them on broader categories of wine. Come up with descriptions such as "Bold & Fruity," or "Bright & Crisp" and train them on which bottles fall into which categories. This allows them to ask a diner if they like their white wines bright and crisp, or round and rich, which allows for the opportunity to point them in the right direction and sell them a good bottle.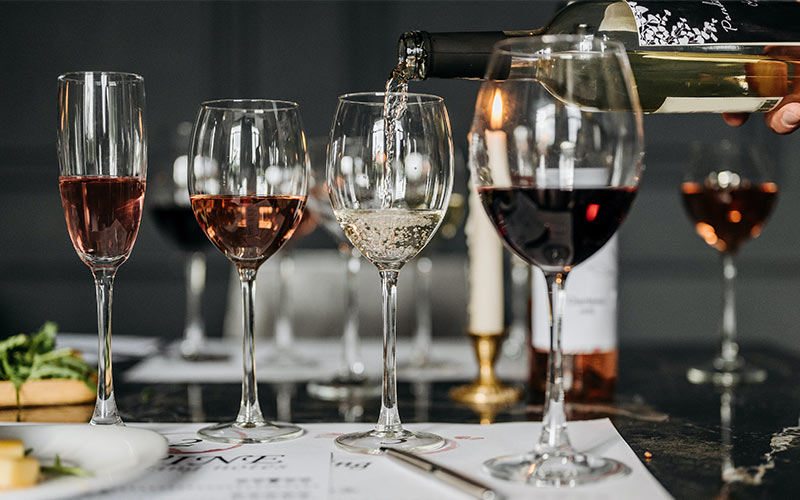 4- Broad food pairings
While it's a good idea to have some specific pairings in mind for popular dishes, don't go too crazy with specific food pairings. Instead, when it comes to wine knowledge for servers, keep it broad. Give them suggestions like, "a crisp white works well with fried foods," or "charred meats work well with an earthy red." Having that little bit of knowledge will go a long way in helping servers feel confident they're pointing diners in the right direction.
5- Sell the story
The average diner wants to know something about a bottle of wine, but they don't necessarily need to know detailed tasting notes. If someone wants that kind of detail, it's perfectly acceptable to summon your most knowledgeable staff member over for a more in-depth discussion. So when learning how to sell wine as a server, make sure each member of the staff knows a certain detail of the wine's story that they can share, even if it's not something super specific. "This winery is located on the coast of France." or "This bottle is from Patagonia, the southernmost wine growing region in South America."
Now that you know how to increase your staff's wine knowledge and make them feel more comfortable selling wine, all that's left is to start training. But you might be wondering, "How do I know which wines to push versus others?" The answer is found in a restaurant POS system like Lightspeed. With detailed inventory reports, you can quickly identify varieties with the highest profit margins, so your staff can sell the wine that will make the biggest impact on your bottom line. Talk to our restaurant POS experts to learn more.
News you care about. Tips you can use.
Everything your business needs to grow, delivered straight to your inbox.