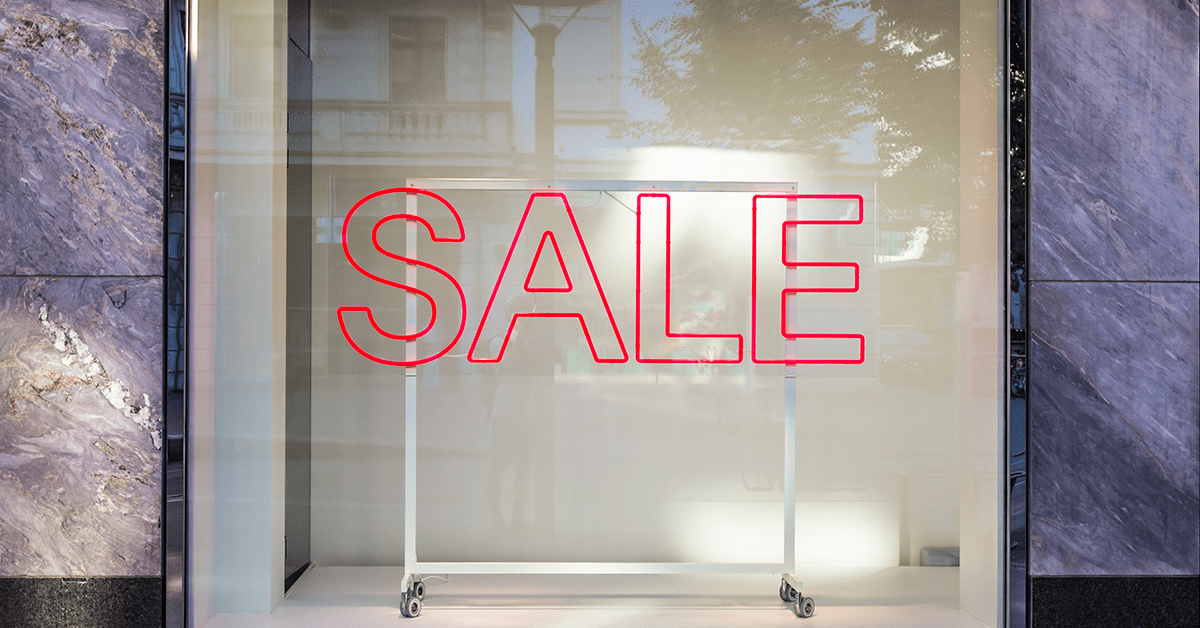 Despite all the competition for consumer attention in search engines and social newsfeeds, it's actually much easier now to get foot traffic in your retail store through online marketing than ever before.
But how do you translate people finding your business online into actual store visits (and sales)?
In this post, we're going to look at the ways retail merchants can increase in-store foot traffic and how to sell more to them when they visit.
In this blog you'll learn:
Start selling online and in-store
Find out how to, with Lightspeed, you can run your eCommerce and physical store from the same intuitive platform.
What is foot traffic?
Foot traffic is the number of customers that walk into a brick-and-mortar retail store over a given timeframe. The more customers that walk into your store, the more likely a retailer is to increase their in-store sales.
How to measure foot traffic
Accurately tracking in-store foot traffic is a challenge that many retailers face. There are plenty of ways to measure foot traffic that thankfully doesn't involve you standing at the door and manually counting everyone that walks in.
Systems like RetailNext integrate with your retail point of sale system and deliver a wealth of information like walk-in numbers, store flow patterns, conversions, average visit duration and even an in-store display's popularity.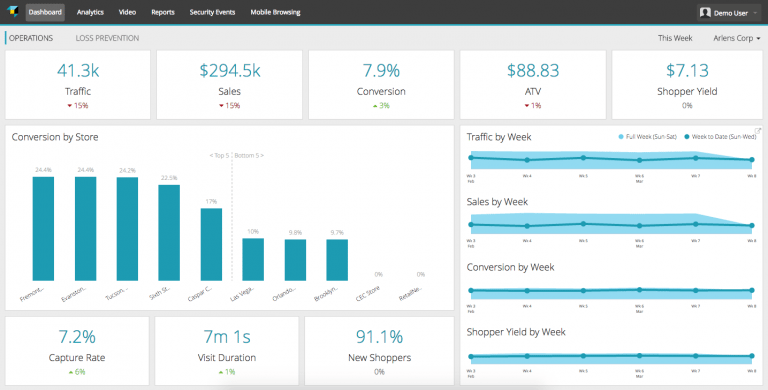 With that information readily available, retailers can measure the effectiveness of their store layouts and merchandising, and measure whether or not their sales associates are successfully converting store traffic into sales.
Google is also useful for measuring store foot traffic, but first, you need to create a free Google My Business (GMB) account if you haven't already.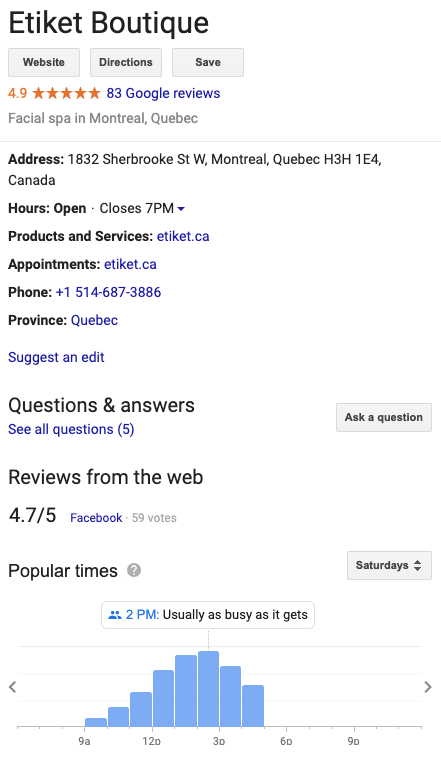 In the Popular times section of a GMB profile, Google estimates that store location's foot traffic based on GPS data.
The benefits of increased in-store foot traffic
Increasing foot traffic is something that most brick-and-mortar stores should aim for. No one wants slow periods and in-person customer visits can be more impactful than a visit to your site.
Why?
There's the opportunity for sales associates to build relationships with their customers, which is a powerful tie that can help establish brand loyalty.
In person, it can also be easier for sales associates to get a customer to make a purchase, and to purchase more. They can tailor their sales approach to the customer's specific needs.
It doesn't hurt, too, that there are no additional shipping costs in-store, that you don't need to worry about items arriving broken or not at all, and that there's a smaller chance of customer returns if they've seen the item and love it in person before purchasing.
9 tips for converting website traffic into store traffic
Foot traffic and in-store customers are clearly important. Driving more foot traffic that not only comes in to visit but also purchases should be a focus for all retail merchants.
The best way to achieve that is to convert website traffic into in-store foot traffic ready to buy (or at least is really interested). Here's how:
Make your business location (and directions!) easy to find

Feature in-store events, clubs and workshops

Create exclusive in-store offers

Show inventory levels online

Promote products related to in-store services

Offer free in-store pickup

Collect data on in-store customer visits
Use the collected contact information to build audiences
Modify your marketing to reflect the foot traffic you're seeing
1. Make your business location (and directions!) easy to find
You should have your store location easy to find and prominently displayed everywhere online, including your website.
Have a tab on your site like "Contact Us" which includes your store's address, business hours, and even directions on how to get there from major highways or landmarks. You can use a Google Map plugin to have a map displayed here, which features your business address and can offer users step-by-step directions when they click.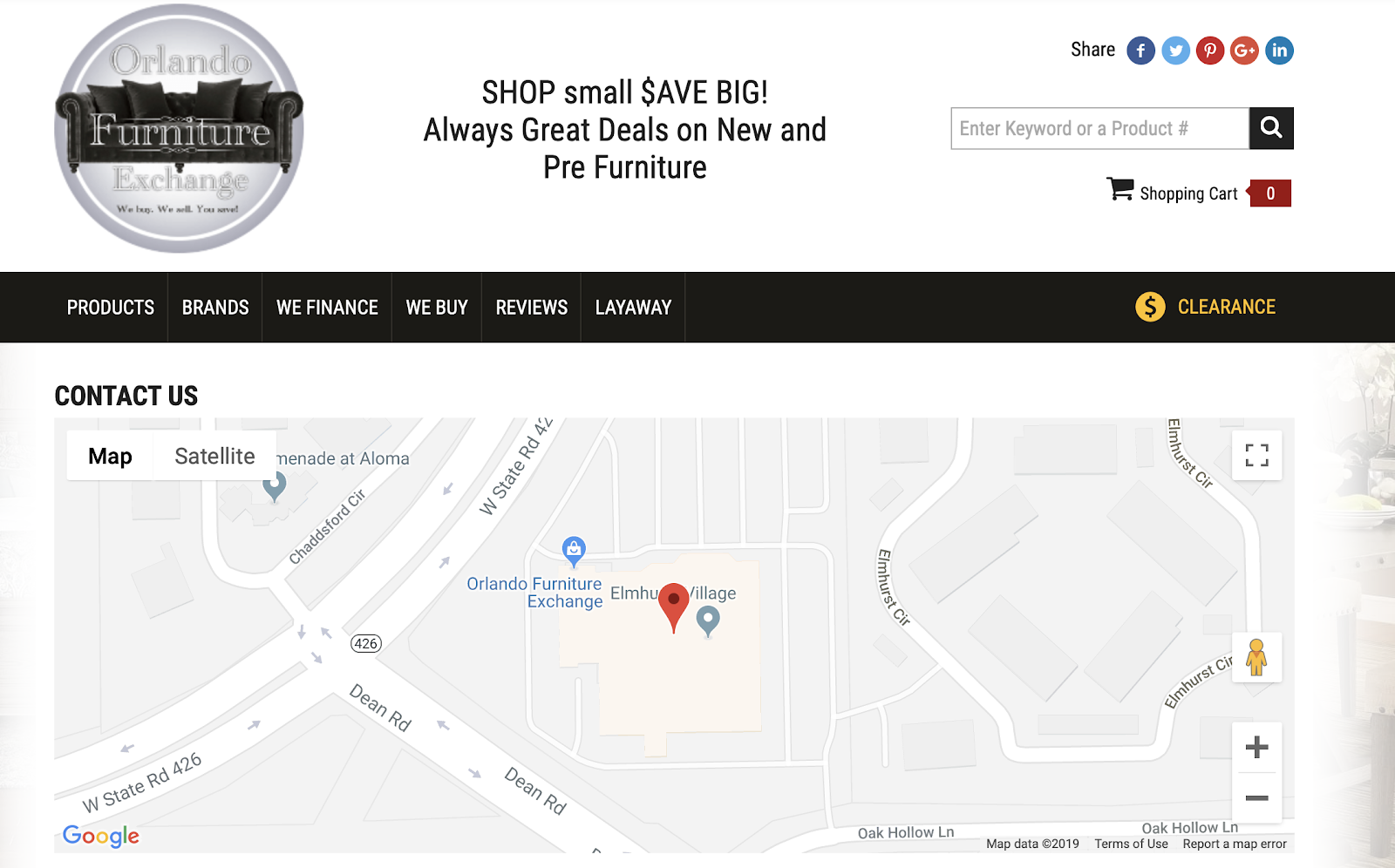 Create a Google My Business account and ensure that the address and key business information (like your opening hours) is accurate. This will help you show up in local Google searches.
Make sure you include your location on your social media channels, too, particularly on Instagram and Facebook. Both will show users maps, and mobile users will see how far away your business is from their location.
2. Feature in-store events, clubs and workshops
Giving people a reason to come into your store is always a good strategy, especially when you're hosting something in person that can't be attended online. Think in-store events, weekly clubs, or even workshops or training that can get people coming through your doors.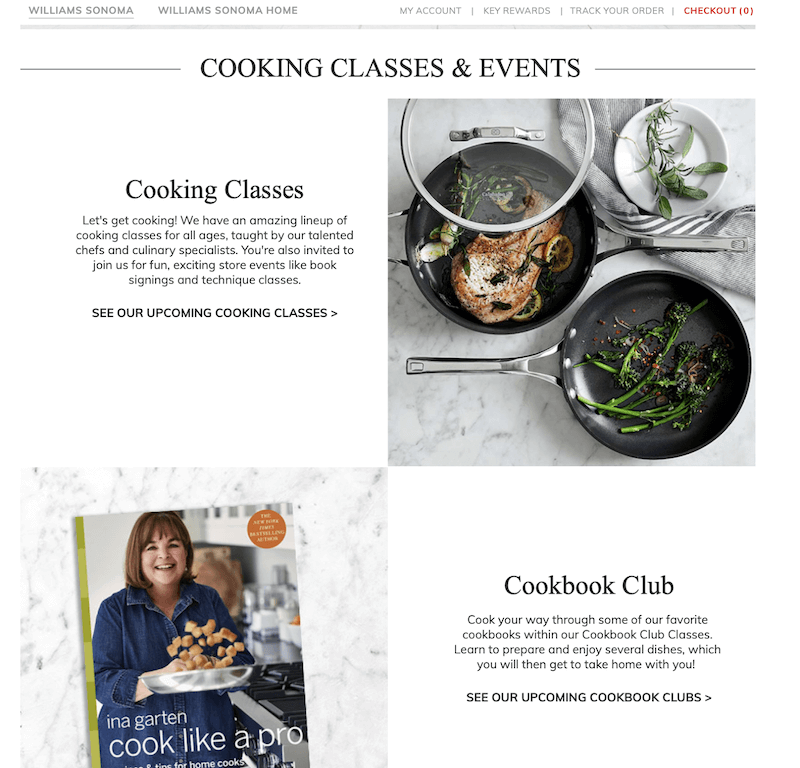 You can market these events online through website lists, social announcements, Facebook events, and email reminders, and then drive traffic through the door accordingly.
These can become social events that are hands-on, and that encourage customes to invite their friends to participate as well.
3. Create exclusive in-store offers
It's hard to pass up a great deal, and exclusive, only-get-it-in-store offers is a fantastic way to get people through the door, especially if the offers are for a limited time only.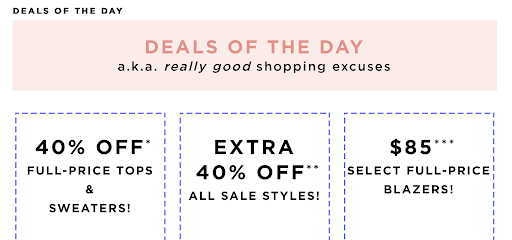 You have different options here, including the following:
Having discounted or clearance items available, but only in-store. Your best bet is to show pictures of these products on social media to drive people in quickly, reminding them that there's limited stock available and once it's gone it won't come back.

Offering a free giveaway with a certain purchase, or a purchase over a certain amount. You could, for example, offer a free makeup bag or deluxe lipstick sample for every customer who spends more than $35.

Featuring exclusive items in store. Some items may not ship well, whether due to fast expiration dates or because they wouldn't hold up in shipping. Lush, for example, has a few face masks that are only available in store. This can drive people in to see you for those few select goods.
In addition to foot traffic, in-store offers can help increase your total average transaction value (ATV). Maybe they'll spend $6 more to get that free makeup bag or they'll find other discounted items they purchase on impulse.
4. Show inventory levels online
People are more likely to come into the store if they know you have the item they're looking for. This is particularly powerful if they need the item same-day and don't have the option (or patience) to wait for shipping.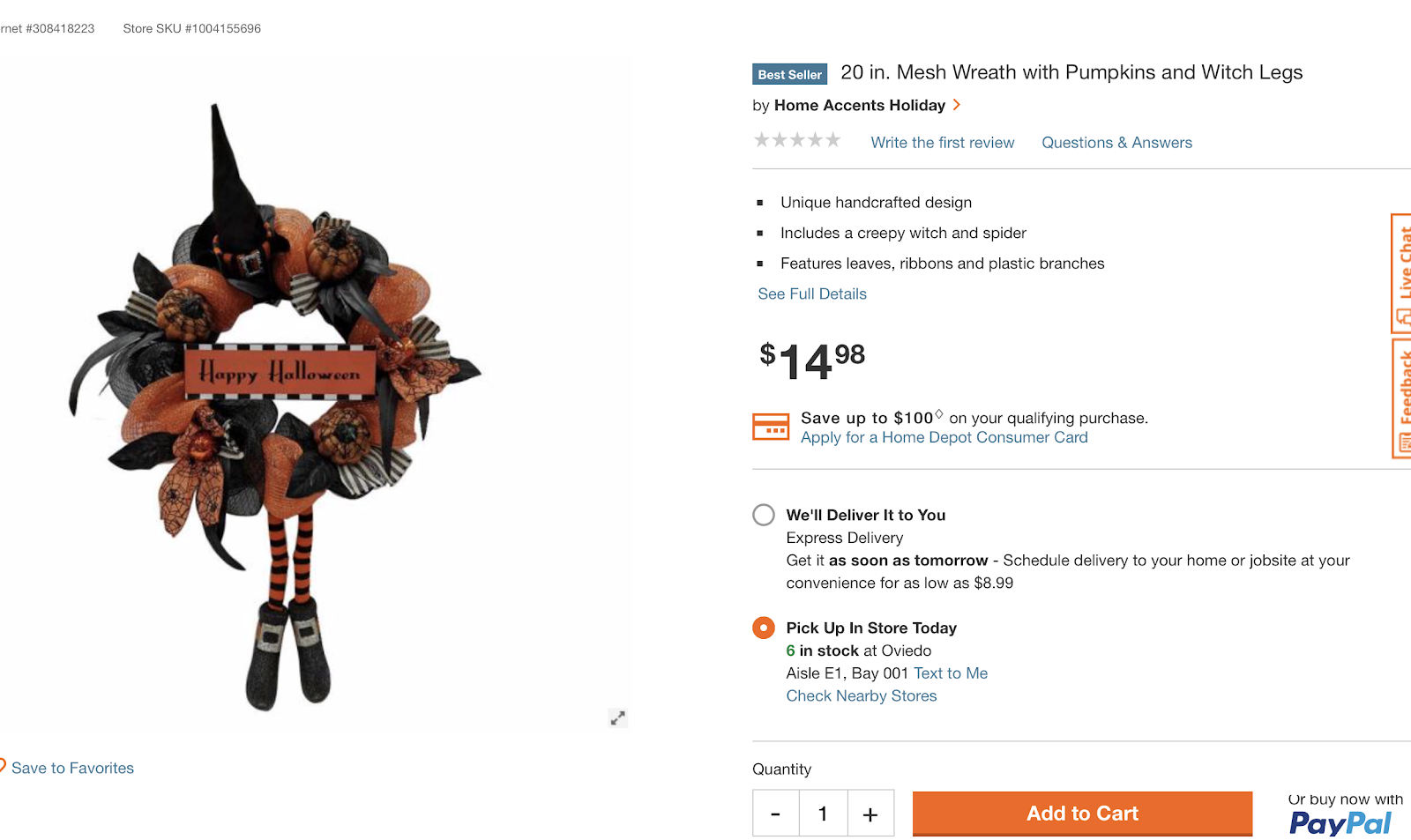 Whenever possible, list your inventory levels online. It lets people quickly know how much of a specific item you carry in-store without calling you.
With Lightspeed eCom, you can show inventory levels on your online store by going to Theme Settings > Shop and toggling on the Show stock option.

5. Promote products related to in-store services
Sometimes, the best way to get customers through the door is to promote your in-store services online.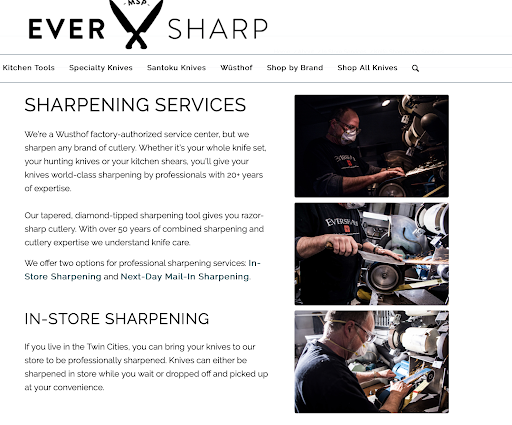 If you sell knives both online and in-store, for example, you can drive sales anywhere, but offering free knife sharpening for all past purchases is something that can only happen at a physical location. Use this to get customers through the door and then introduce them to products they'd love once they're in-store.
6. Offer free in-store pickup
Free in-store pickup is a benefit to both you and the customer. You save shipping costs, while your sales associates can suggest related products and let them know about upcoming events.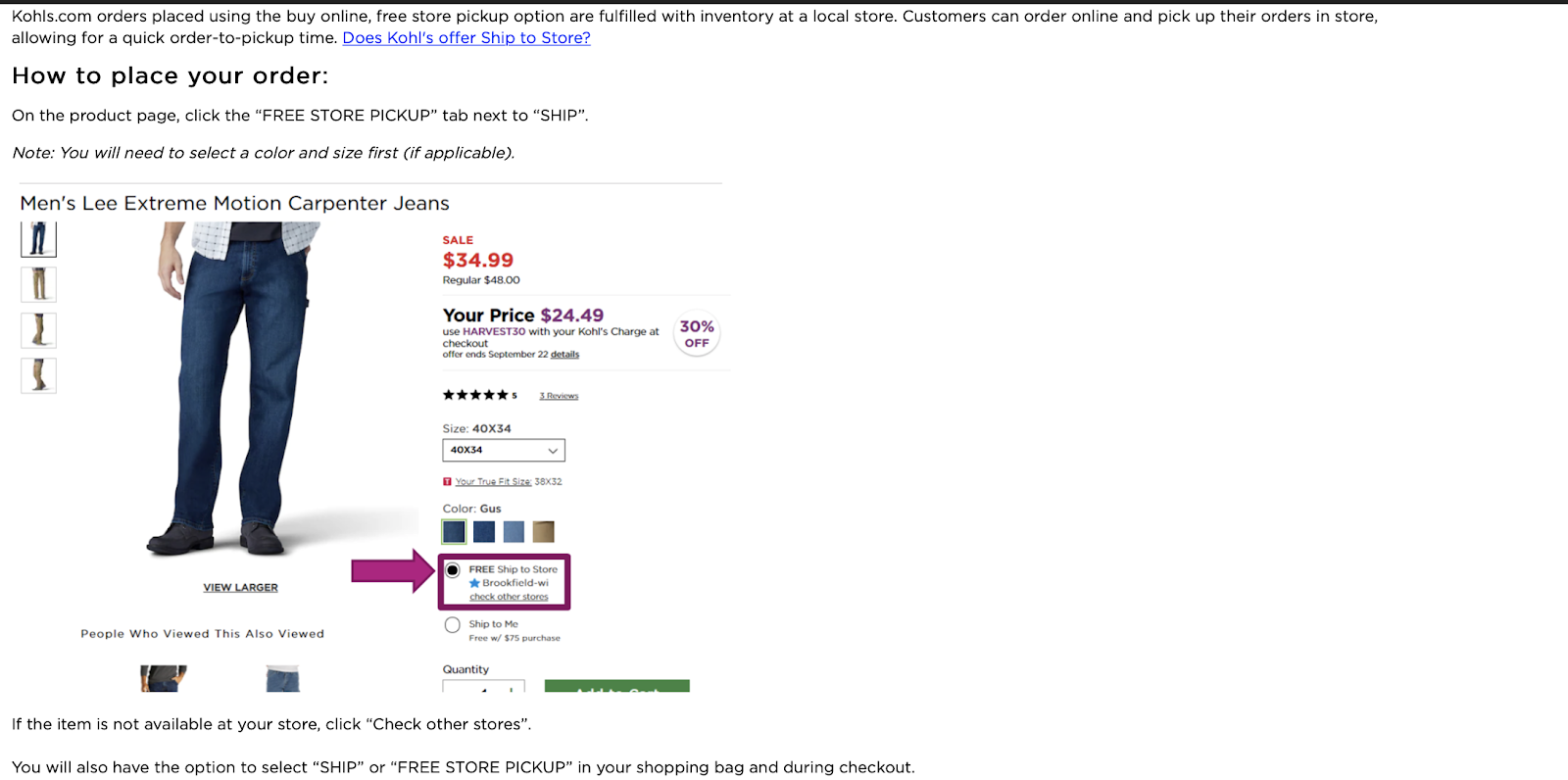 This is easy to offer online, and some retailers like Kohls even offer a discount for in-store pickup. Try to offer same-day pickup if possible, and always remember to state online what pickup availability customers may expect. If it's not until the next day, that's ok, but set realistic expectations to keep everyone happy.
7. Collect data on in-store customer visits
Most retail stores have the ability to collect first-party data, like visit behavior, using the technology they already have in place. Point of sale systems or guest WiFi can "see" the foot traffic because customers have to be in-store to use them. These interactions can be measured and stored in a customer relationship management (CRM) tool.
Guest WiFi can collect new customer contacts and track when customers are visiting. How it usually works is that the business will offer free WiFi in exchange for an email address. The email address can be associated with a unique signal from a device. When the customer returns with that device, the WiFi router notes the visit.
With POS and WiFI combined, you can collect an enormous amount of customer contacts and data—up to 7x more than if you were relying on your POS system alone. There are also other options, like GPS and beacons, that provide businesses with the ability to monitor visits. Loyalty programs, especially those that are app-based, can generate good data about foot traffic, too.
Editor's note:
Before you start sending any form of communications to the email addresses you collect, though, be sure to brush up on your anti-spam laws. U.S. merchants need to comply with
CAN-SPAM
, while Canadian merchants need to comply with
CASL.
8. Use the collected contact information to build audiences
Whether you're building a custom audience or a lookalike audience, performance will be better if the seed audience is made up of your most valuable customers—people who are actually coming in. This is one of the most effective things a physical business can do to enhance their online efforts.
You might get a lot of clicks with an audience based on online interactions, but those clicks aren't always customers. Once you're measuring foot traffic, you will know what your customers are really like.
The most straightforward use for customer data is segmentation. Demographic segments like age, gender and purchase history are the most common things to look at. That said, foot traffic can tell you even more.
9. Modify your marketing to reflect the foot traffic you're seeing
What you offer customers, and what you say to them, can and should be different depending on where they're at in their relationship with you. Instead of serving all of your customers "one-size-fits-all" content and offers, use what you know about their visit history to create better, targeted messaging. Here are some examples:
First-time customers.

If someone has never been in before, it's very effective to send them a simple "thank you." You can do this via email when you first collect their contact. If there is a cool story about your business (farm-fresh ingredients, etc.) this is a prime time to tell it.

Frequent visitors.

When someone is coming in all the time, reward them. It shows you care about their support. Introduce these customers to your loyalty program if you have one. Special offers, like a free appetizer after a certain number of visits, will reinforce loyalty and get these customers coming back.

Lapsed/lost customers

. It costs

6-7x more to attract a customer than it does to retain one

. And over time, the retained customer will spend more per visit. If you're tracking visits, you can also track periods where customers don't return. It's possible to set up highly-effective ads that specifically target customers who haven't returned, allowing you to offer an incentive to come back. It doesn't even have to be a discounted offer. Many times all it takes is a reminder that you exist or the description of a new product.

New customers

. When you're building your audiences for digital ads, you can exclude your existing customers. This keeps you from spending money on targeting people you're already serving. It also means you can make a high-value offer to new customers and not have to offer the same to others, which can help your margins.
How to convert more in-store sales
Once customers are in-store, there are three things you can do in addition to the tips above to increase sales.
1. Set sales targets for your sales associates (with commission)
Overly pushy sales associates aren't what you want, but setting soft sales targets can be a powerful motivator. The financial incentive of a commission check—even if it only adds up to an extra $50 a month—can do wonders.
2. Create incentives for add-on purchases
If customers purchase product bundles, maybe they get a slight discount. Or, of course, you could always offer that giveaway item or a chance to win a prize. Add-on items increase the overall value of your purchases, making each transaction more profitable for you.
3. Have free WiFi available so they can read reviews online
A study from Power Reviews actually found that 70% of customers will read product reviews online while they're in-store to make sure they're making the right decision. Product reviews are a form of social proof that help convince a customer to purchase a product. The thinking behind this goes "If all these other people are satisfied with this product, so will I."
Offering free WiFi can make this a little easier for people to do, increasing the likelihood of purchase.
Convert more store traffic into sales
So much emphasis is put on building online traffic that sometimes it's easy to neglect driving in-store traffic, too. There are some advantages, though, that you can only really get from a brick-and-mortar store, so consider making driving foot traffic into your store a top priority.
Each of these tips helps you get warmer customers in through the door and sell more to them once they get there.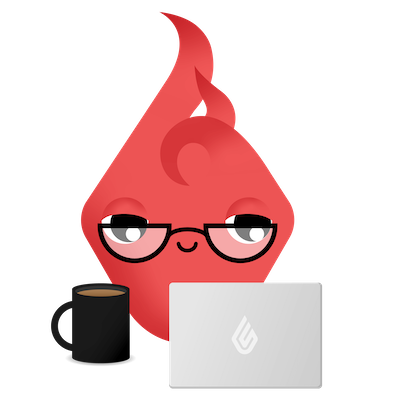 News you care about. Tips you can use.
Everything your business needs to grow, delivered straight to your inbox.