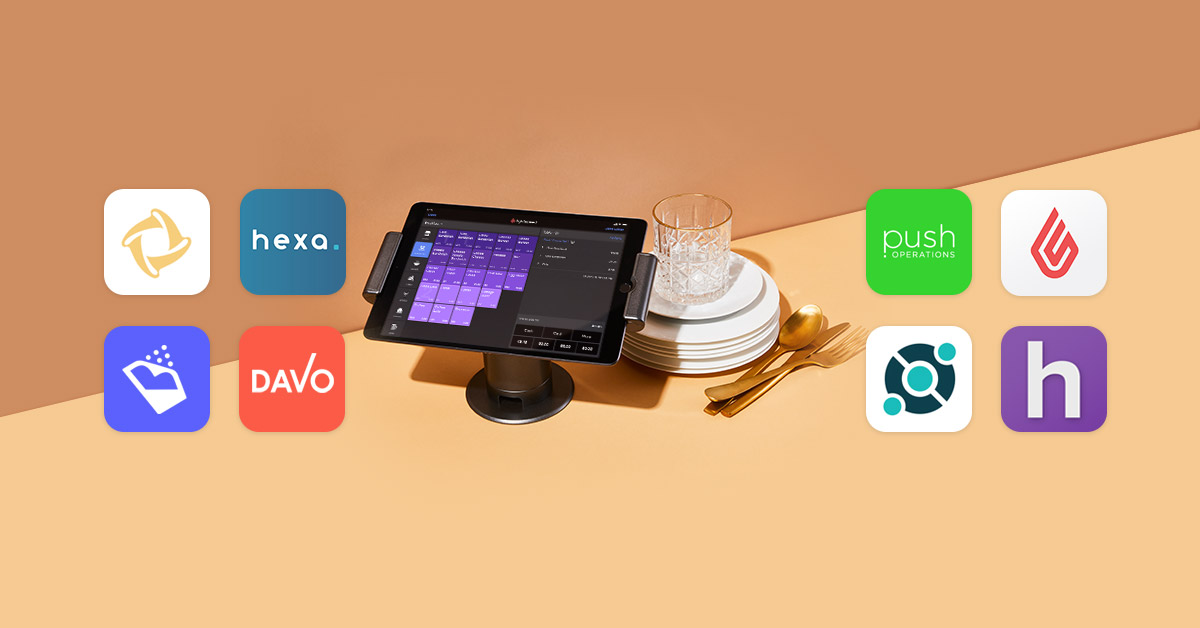 A restaurant is just like running any other business (with the added perk of great food)—you have inventory to manage, employees to schedule and ordering to handle.
While tasks like food preparation will always need a considerable amount of human intervention and handling, there are other tasks that might be better served by automation. By adding more restaurant tech to your business you'll be able to reduce the paperwork and shift your focus to serve up a better experience.
These eight apps will help you manage the not so culinary parts of your restaurant, and let you worry about the tastier things.
Bring your restaurant to the new era of dining
Learn how you can safely serve customers, add alternate revenue streams and increase business with delivery, takeout and order ahead.
1. Push Operations
If you have staff, you need to manage payroll. Paying and managing staff can be a big chunk of your restaurant's prime costs.
Labor costs can range from 25% to 40% as a percentage of sales. This means that, when it comes to payroll, you need to know what you're doing and you need to find ways to do it efficiently.
But don't fret! What can be a time consuming, manual and cumbersome task can be made easy with the right tools. Push Operations is an all-in-one labor management platform that allows restaurants to reduce labor and payroll costs by automating payroll calculations and funneling clocked hours straight into payroll. By managing payroll through an automated system, you'll be able to reduce errors brought on by manually inputting information.
Another great advantage is transparency and accessibility for your employees. Push Operations allows employees to easily view their schedule and pay stubs on their phone or computer.
But the best part is the ability to make better decisions. If you want to improve the way you schedule and manage employees, you ultimately need data. Push Operations's Scheduler allows restaurants to make smarter scheduling decisions by forecasting labor vs sales and comparing scheduled hours to hours actually worked, all in real time.
With Push Operations you can:
Eliminate paperwork by storing documents in a secure cloud-based space

Manage payroll in minutes

Allow managers to approve clocked times and shift requests through their mobile phones

Automate calculations
2. DAVO
Restaurants, like any other business, need to file taxes. While this might not be the most fun part of running a restaurant, it's still an essential part of everyday business life. That's where DAVO comes in. DAVO takes over the entire process and manages collecting, filing and paying sales taxes, so you don't have to.
DAVO works with your POS to make sure dealing with taxes is stress-free and completely automated.
How it works: sales tax funds are set aside daily, then filed and paid to the state automatically on time and in full.
DAVO also factors in the importance of safety by offering:
Storage encryption of all account data

Secure, tax holding account separate from your general operating funds

Latest SSL for each and every web interaction

Cloud backups and rapid data recovery

Daily reporting and account access for user oversight
"Davo is simple and effortless. There is no better way to keep up with monthly sales tax remittance. The relief of having this taken care cannot be overstated. No more penalties or late fees. Pays for itself."
– John, Bagel Bagel Cafe
3. ResNexus
If you work in the hotel industry or any other reservation-based business you've certainly worked with a Property Management Software (PMS) before. A PMS manages everything from reservations and booking to front-desk and other administrative tasks.
ResNexus is a cloud-based PMS that serves as a great option if you're planning to rent, lease or schedule business assets. ResNexus also integrates seamlessly with Lightspeed, making billing a breeze by transferring information like reservations and guest information through both platforms.
Now more than ever, guests want flexibility. Older legacy systems might not provide the same ease of use as modern day cloud-based systems do. This is why offering simple things like centralized information on purchases and hotel restaurant or cafe billing goes a long way. ResNexus also allows hotel managers to easily access guest data like credit card information, to make the process even more efficient.
When it comes to booking, it's also important to create a unified experience. ResNexus offers a customizable engine that you can design to match your brand and create a seamless transition between your website and booking.
Another plus? Once guests are in the process of booking, the ResNexus booking platform allows them to window shop the rooms before making any payments and look for rooms based on availability. In ResNexus you can also add special offers, or allow customers to book additional services like a spa treatment for example.
4. Lightspeed Order Ahead
The world is becoming more digital with every passing day. This means that your restaurant should be taking the necessary steps to create a digital bridge with your customers.
With Lightspeed Order Ahead, your customers have access to an online ordering platform where they can make orders for delivery, takeout or curbside pickup. If you're facing in-house dining restrictions, or if you just want to add additional revenue streams, Order Ahead gives you more control over how you connect with customers and also gives your customers the flexibility they need when it comes to ordering.
It also helps your bottom line. Order Ahead offers commission-free ordering, meaning you can save money and avoid third-party fees by managing your own delivery. With the increased weight on additional revenue streams like delivery or takeout, it's important to find ways to make the margins work for your restaurant.
Order Ahead allows restaurants to fully customize their online ordering experience to fit their brand. You can easily make real-time changes to your menu on the fly and customize multiple locations from a single platform.
"Since launching, 17-20% of revenue comes from Order Ahead. We've definitely seen a big return on investment using this tool."—Andrew Bacque, General Manager at Gongfu Bao
5. Solink
Security and theft prevention is important for any business, including restaurants. While hopefully your restaurant doesn't have to cross paths with security issues on a regular basis, it's important to always be prepared. Enter Solink, your partner in crime. Essentially, Solink is a subscription-based video surveillance that helps manage your operational issues and keep any security concerns at bay.
How does it work? Solink connects to your video and Lightspeed POS transactions and reviews footage to find any discrepancies throughout the day. By cutting to the clips that matter most, Solink gives you the information you need to deal with issues revolving around loss prevention, security and operations, from the get-go. Solink even looks out for unusual motion by setting up motion alerts in specific security cameras or areas of your restaurant.
With Solink you also get access to a dashboard that highlights the most important moments of the day, which you can also see through their mobile app to get visibility into every shift, site and sale. You also get access to proactive alerts and reports, anytime and anywhere, from any of your locations.
Whether you're a quick service or fine dining restaurant, Solink gives you the extra pair of eyes you need to get insights on how your cash register, dining areas or back of house is functioning.
With Solink you can manage:
Employee theft

Customer experience issues

Slips and falls

Shoplifting and dine-and-dashes

Motion and unusual activity

Empty shelves and cleanliness

Fast and slow service

Inventory shrink and loss
6. Homebase
Whether your restaurant has a three-person operation or a small army, you need to be able to keep track of hours and scheduling.
A restaurant can be a hectic environment, but that doesn't mean your scheduling needs to be too. Homebase helps you build a better schedule, without the extra hours of planning. With Homebase you can manage scheduling and time tracking, onboarding and hiring as well as team communication, without worrying about managing tons of paperwork, and figuring out who works what shift.
Staff shifts are constantly changing, making it hard to keep track of the who is working on a specific night. Homebase allows you to quickly create work schedules with their schedules template and make changes on the go. The best part is you can share with your team so everyone is informed at all times.
You can even improve the way you make scheduling decisions over time by integrating Homebase with your POS. Homebase allows you to integrate sales data so you can forecast schedules and labor costs and start making smarter decisions.
By using the Homebase mobile app you can also track things like who's working today and who's just clocked in or out, giving all the information you need to know what's happening at your restaurant, no matter where you are.
7. BevSpot
Managing inventory can be a tricky task when it relates to food and drinks. Thankfully, companies like BevSpot make it easy.
BevSpot is a food and beverage management software that helps restaurants and bars save time by handling inventory, tracking ordering, costing out recipes and processing invoices.
You can easily integrate BevSpot with your Lightspeed account and start importing your sales data, uploading your inventory spreadsheet or using vendor invoices. Then, you can take a deeper look at your sales item data and track variance or product loss by item.
If you're managing a busy restaurant, the more time you can save by automating tasks, the better. BevSpot automatically updates your inventory based on sales, giving you more time to focus on other tasks in your bar or restaurant. With BevSpot, you can also place orders no matter where you are and manage all your vendor orders in one place, keeping you organized at all times.
Working with cost percentages in recipes and menus is no easy task, but BevSpot helps you manage recipes and keep track of cost percentages and price changes to create a more profitable menu.
8. hexa
Good or bad reviews can make or break a restaurant. That's why staying on top of customer perception has never been more important for a hospitality business trying to break through the crowd. hexa is a survey management platform that allows restaurants to measure customer satisfaction with one simple click.
hexa uses a customized industry-specific, branded survey to track customer perception. By understanding customer needs you'll be able to better serve customers and create an experience that aligns with their preferences.
Using surveys to gauge customer satisfaction can also help you build relationships with your customers. By understanding their preferences, you'll have more information to make the necessary changes that might transform a negative experience into a loyal customer. hexa gives you results in real-time that can help make critical decisions for your restaurant.
9. Contactless payments apps
Contactless payment options, like tabletop kiosks and mobile payments, are a simple way for customers to pay for their meals quickly and easily. A major pro for the consumer is convenience as the tech means there's no need to wait on the staff to bring the check, take your card/cash and wait for the receipt. Payments technology gives customers the ability to make payments with little effort.
Examples of cashless payment apps
Mobile wallets are mobile phone apps or a phone's secure element that can store payment cards, loyalty cards, coupons, tickets, and other information traditionally stored in a leather wallet. Major players include Apple Pay, Android Pay, Samsung Pay and Google Wallet.
All consumers need to do is add the information of their payment cards to one of these services and they can utilize them at restaurants and online using one of the authentication methods such as fingerprints, email/password, etc.
Most outlets that accept this payment are quick service restaurants, as the customer pays directly at the register instead of through a waiter.
Three reasons your restaurant should use mobile payments
If you're on the fence about introducing mobile payments to your restaurant, here are three reasons you should be considering it:
Turn tables faster
When using mobile payment technology, tables turn an average of 15 minutes faster. Splitting the bill in large parties involves lots of credit cards, which is a pain for your server and time consuming to stand there swiping multiple cards. Make it easier for your guests to split the bill by letting them take care of it themselves. Using an app, customers can get their bill, split it between friends, and pay for it, all with a few taps and swipes right from their phones.
Your customers want it
If your customers are already using this technology, then it's time to get on board. People travel much lighter these days and are not carrying as much cash, if any at all. More and more, apps in their phones are even replacing credit cards (think Uber). The next frontier for this convenience is dining out and barhopping around town. Picture a crowded bar, your customers can now finish their drinks, settle up and leave, without elbowing their way back to the bar. The faster you can be a leader in mobile payments, the faster you'll be getting their business.
Real-time data
Mobile payments offer a lot of valuable data to the restaurateur, in real time. Owners and managers can see which servers have how many tables, how much money has come in so far that night and how many people are waiting for tables, whether they are in the restaurant or not. Real time data helps see if problems are isolated incidents, or recurring problems that need to be addressed. Mobile payments also allow for real time feedback, as payment prompts a review (that isn't public) then and there. You can see a negative review before the guest has left your restaurant, giving you an opportunity to make it right before that person even leaves.
Embrace technology in your restaurant
Creating amazing dishes is only one part of running a restaurant. Which means the myriad of tasks involved in keeping a hospitality business going can take up a considerable chunk of time out of a manager or owners schedule.
The more time restaurant managers have at their disposal to take care of creating a great back of house and front of house environment, means time is being better spent in improving the overall quality of the restaurant experience and the end result is happier customers.
By using apps and integrations with your restaurant point of sale system, you'll be able to automate many tasks that might have been a headache and incredibly time consuming in the past. Not only that, but using restaurant tech to manage different aspects of your business can also shed light into issues that need fixing, or ways to make better business decisions.
While there always will be a need for human touch in the restaurant industry, it's time to make technology for you.
Want to learn more about the different types of restaurant tech you can add to your business? Let's talk!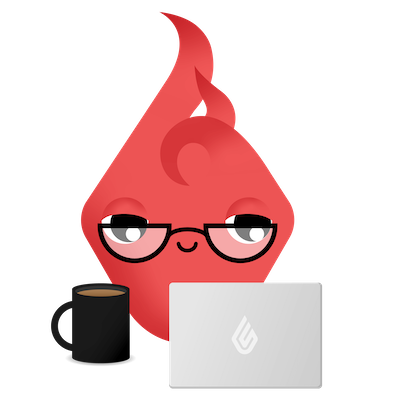 News you care about. Tips you can use.
Everything your business needs to grow, delivered straight to your inbox.