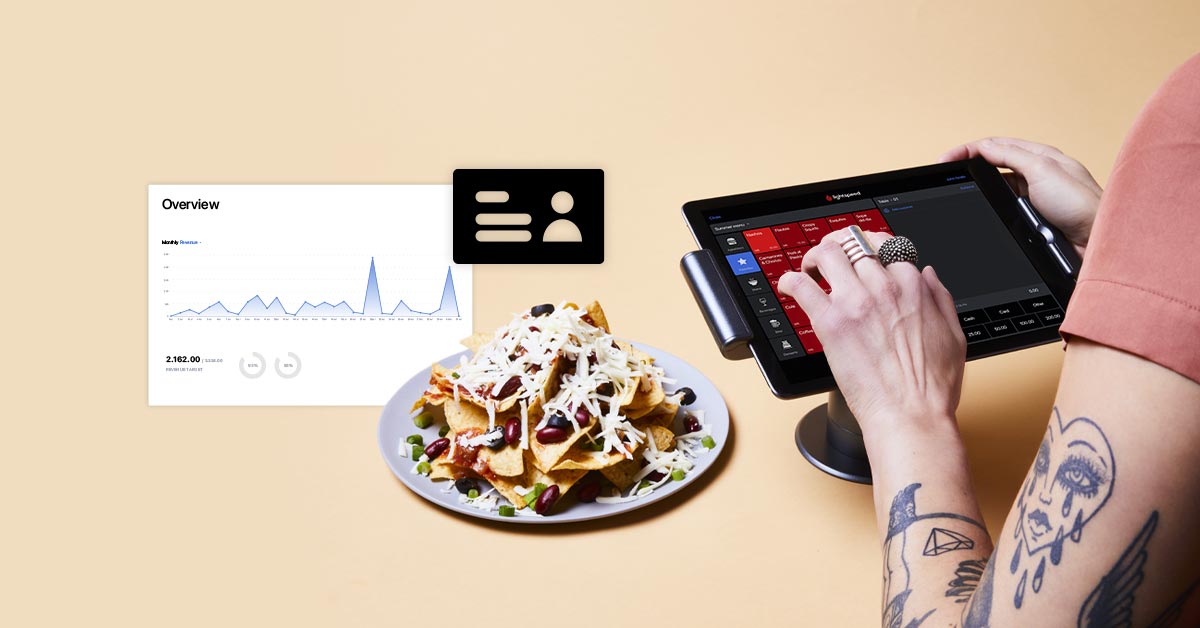 Now that restaurant reopenings across North America are approaching pre-pandemic capacities, many owners are facing new challenges and hurdles. From changes in consumer behavior to widespread labor shortages, small business owners are looking for ways to serve customers, streamline operations and save money—many times, the solution is technology.
In this post, we'll cover…
9 Reasons Why a Mobile POS is Better for Your Restaurant
Discover how restaurants can benefit from a cloud-based, mobile POS system - from increased efficiency to deeper business insight.
Types of technology that can help with restaurant reopening
eCommerce solutions
In 2020, restaurant owners learned that multiple revenue streams were the key to survival. In order to increase your revenue after your restaurant's reopening and future proof your business, eCom is essential.
With an online store you can sell merchandise like shirts, hats, mugs, bottle sauces, locally-sourced ingredients and more. Additionally, it's a great way to drive folks into the restaurant by showcasing your menu, taking online reservations and communicating with guests via a social media integration.
Self-ordering systems
Restaurant openings are being majorly impacted by the current labor shortage. If you are short on front of house staff, allowing guests to send their own orders to the kitchen with a self-ordering system will take some responsibility off of your busy waitstaff, giving them more time to focus on the customer experience (and reduce person-to-person contact in the process).
With a system like this you can also offer contactless payments, allowing guests to pay their bills securely and right when they're ready. Plus, guests who self-order are more likely to spend more money than they would by placing an order with a server.
Customer loyalty programs
With every other nearby restaurant reopening at the same time as yours, competition to get guests through the door will be at an all time high. Turning one-off or occasional customers into regulars with a loyalty program is the key to higher revenue. While on average just about 20 percent of your customers will be considered repeat customers, they will account for about 80 percent of your total revenue. You'll also be saving money on marketing and promotions since gaining new customers can cost up to five times as much as having current ones return again and again.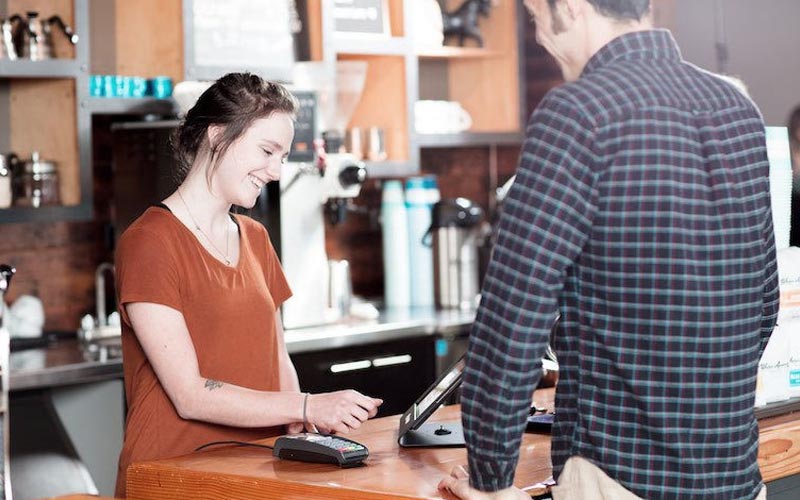 Online ordering for take out and delivery
For restaurants that survived on online ordering during the pandemic, a restaurant reopening for indoor dining is not the time to abandon it!
Some experts say it takes 30 days for people to learn a new habit. Over the past year and a half, restaurant guests have become comfortable with takeout and delivery and now expect certain features, namely online ordering and delivery. While guests are eager to return to the dining room, takeout and delivery is still going to remain a major part of restaurant culture.
Online ordering has gone from a nice feature to a must-have; anyone not on board already is missing out on potential profits, especially from Millenials and Gen Zers, who have the highest spending power right now and tend to spend more money on dining out.
Creating a restaurant reopening plan
It's no small feat for a restaurant to have survived the pandemic, but as restaurants reopen it's important to remember that the pandemic isn't over and guest and staff safety should still be a main priority. When creating a restaurant reopening plan, make sure to keep the following in mind in addition to menus, sales and revenue.
Decide on a dining room and/or patio setup
Customers who are open to dining-in have certain expectations. Even though more folks will be comfortable with the prospect of in-house dining this summer, many are still going to want to see efforts made to sanitize surfaces and reduce person-to-person contact.
Reduce the number of tables in dining areas.

If you have space, the easiest way to ensure social distancing is to remove some tables in your dining room or patio area and rearrange the area to maintain six feet of separation between parties.

Utilize dining room dividers.

Dining room dividers,

like these chef-invented ones

, are an option for dining rooms and patios where six feet of space may not be possible. The glass dividers can easily be sanitized, keep sightlines open for servers, won't block any light, and can double as a dry erase board for specials or other messages.

Be mindful of air circulation.

A

study from the CDC

suggests that air circulating throughout the restaurant via air conditioning systems could spread the virus. "To prevent the spread of COVID-19 in restaurants, we recommend strengthening temperature-monitoring surveillance, increasing the distance between tables, and improving ventilation," the CDC says.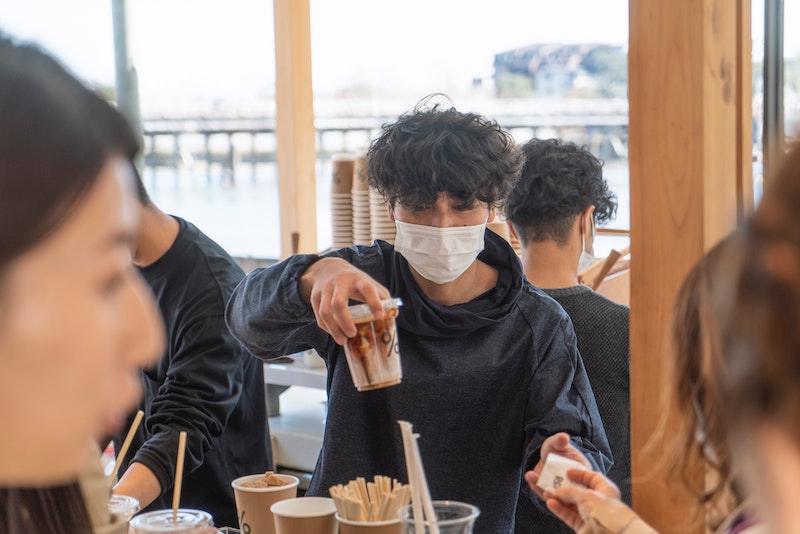 Write a restaurant reopening marketing plan
All these efforts won't mean much if your guests aren't aware that you are open! Use tools like your email list, social media and website to help spread the word about your restaurant reopening.
Update local pages.

With the day-to-day uncertainty during this time, things are moving faster than usual in the restaurant industry. If you change your menu, update hours or make any other changes that will affect customers, make sure they are reflected and consistent across all platforms, including your website.

Communicate with your guests often.

Social media sites run on algorithms, and those algorithms give preference to the most active users. Translation: if you post more often, more people will see your images. It can be a lot of work to come up with something to post every day, so encourage customers to share photos of their takeout orders on their accounts by offering one of the incentives listed above or something similar. Not only do you get them to spread the word about your restaurant on their accounts, but you also get free content to share on yours.

Try paid advertising on social media.

Most social media platforms have very easy-to-use advertising platforms for businesses. You can set your budget, pick who you want to target by demographic, location and interests, and tell hungry customers scrolling through their feeds that they should order from or visit your restaurant.
Set standards for health and safety
While some safety protocols may no longer be required in your area, you may still require guests to wear masks while not seated, keep your dining room at reduced capacity and implement other policies that will keep everyone safe.
While you might want to ease up on requirements, we've learned in the past year that nothing is predictable, so be sure to keep a supply of gloves, masks, hand sanitizer and disinfectant cleaners on hand for whatever the future may bring.
Want to upgrade your restaurant technology to work within the new era of hospitality? Lightspeed's one-stop commerce platform helps restaurants and other hospitality businesses around the world simplify, scale and provide exceptional customer experiences.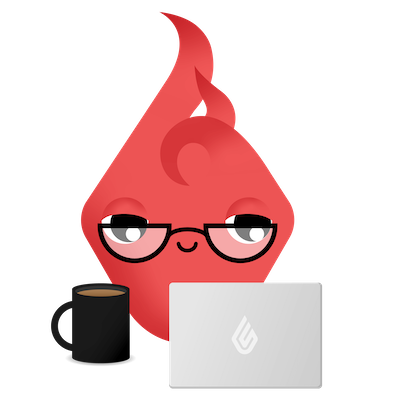 News you care about. Tips you can use.
Everything your business needs to grow, delivered straight to your inbox.