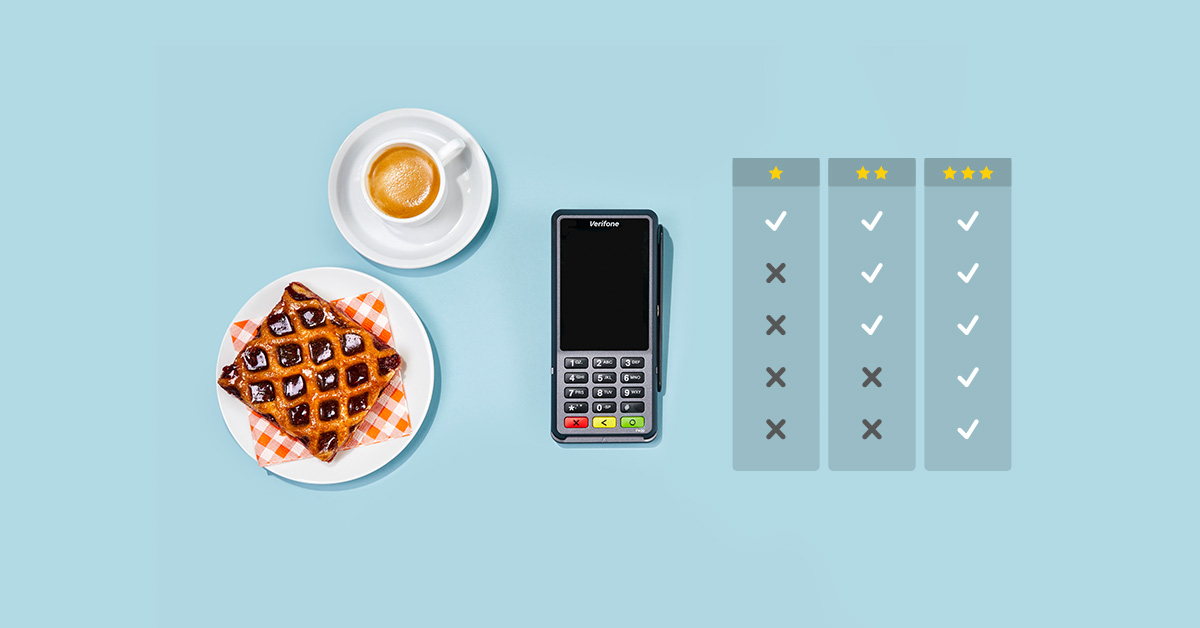 Cash flow is the lifeblood of every business, which is why restaurant payment processing is such a key part of running a successful food service business.
Every restaurant wants to make it as easy as possible for diners to settle their bills.
And it's just as important that your staff have a frustration-free experience when helping customers to handle their checks.
No one wants to run between tables and the point of sale or have to punch in lots of manual info to close out a sale, especially when both the front-of-house and back-of-house are underwater. Yet that remains the case for many restaurants.
In this article, we'll take you through the main things any restaurateurs new to payment processing need to know about it, while also pointing restaurant folks who are already a little bit more knowledgeable about the area towards detailed tips, explainers and guides.
Skip ahead here if you need to:
Let's jump in.

The future of dining is here
Watch this video tutorial to learn how the new technology and operational processes can drive increased revenue for your restaurant in this time of uncertainty.
Restaurant payment processing: a quick overview
Restaurant payment processing probably featured little if at all in your training or apprenticeship in the restaurant world. And yes, you might not find it as thrilling as designing menus, sourcing killer ingredients for a special new dish, or even experimenting with new dining experiences like pop-up restaurants or ghost kitchen delivery.
But think about it. How can you have a respected and profitable restaurant without understanding payment processing? Because it's all about finding the smoothest way to accept and manage payments and keep that much-needed cash flowing.
The last few years have seen rapid change, partly driven by the pandemic. Pay-at-the-table dining is becoming more common across North America. For many years, restaurants' traditional method of closing out transactions did not change. Most restaurants had a point of sale (POS) they would take customers' credit cards to, often out of sight, where they would manually swipe the card. Then they would deliver that check back to the customer, in a back-and-forth process from the table to the POS system.
These traditional on-premise POS systems had all the software and data stored on a local server, which meant restaurants needed to purchase software licenses. Typically, restaurant owners and hospitality groups also needed to maintain and manually update this software themselves. More recent alternatives include:
Mobile POS systems

, in the form of smartphones, tablets, or other networked devices that act as a terminal, with an attached card reader.

Cloud-based POS systems

, like Lightspeed, where data is stored on your POS provider's internet servers, so you can access it from any desktop or device, without any need to maintain and update your software, because the provider handles that.
Three common payment processing pricing models explained
More and more restaurants are turning to the mobile POS and cloud-based POS systems we just mentioned, but whatever system you choose, it's important to get up to speed with a wide range of pricing for payment processing. Knowing how different payment processors charge restaurants like yours can ultimately save you thousands in either upfront or ongoing costs.
1. Flat fee pricing
Lightspeed Payments, for example, uses a predictable, flat-rate pricing model. Every time someone uses their credit card to make a payment, you'll pay a fee of 2.6% + $0.10 for card-present (CP) transactions, or 2.6% + $0.30 for card-not-present (CNP) transactions.
2. Interchange plus
Payment processors who offer Interchange Plus pricing add a fixed markup to your fee. Be careful when selecting your payment processor. You will be paying the unpredictable Interchange Plus fees as well as their advertised fixed markup.
3. Tiered pricing
Be careful with this one. Tiered pricing sorts your transactions into a qualified, mid-qualified, or non-qualified tier. It's best to estimate your costs for this model by assuming most of your transactions will be pushed to the more expensive middle and non-qualified tiers.
What to look for in a restaurant payment processor
Moving away from pricing for a moment, try to keep the following considerations in mind as you seek out the right payment processor for your restaurant.
Reminder: A payment terminal is hardware that enables you to process payments by debit card, credit card and contactless or mobile payments services.
The payment processor's average deposit times
How soon you'll be able to get paid is one of the most important considerations. So ask a potential payment processor how long it takes to deposit funds into your account. Two business days is about right. Slower should give you pause for thought. And bear in mind that processors who promise faster deposit times will also charge you a fee for being just a tad swifter.
The payment processor's approach to chargebacks
Think about chargebacks too.
Yes, they are a real headache, especially if you're a smaller restaurant that still uses a traditional POS system and just doesn't have the bandwidth to challenge chargebacks. It's incredibly frustrating to have to eat the costs of chargebacks from customers who have claimed they never ate at your restaurant, that their card was used by someone else or just that the dining experience wasn't good enough to pay for.
When you're researching payment processors and talking to their representatives, ask them about their process for chargebacks. They should be able to set out a clear process for resolving chargebacks.
The payment processor's security features
The payment process should be as easy as possible for your diners, but it should also be as safe as possible. Yes, you want to provide a great experience for your diners from the minute they set foot in your restaurant or put through a delivery order. But what happens after that matters too.
Restaurants must take steps to be secure, when doing something as simple as taking someone's credit card or debit card information. And the Payment Card Industry Security Standard Council (PCI SSC) outlines minimum requirements for PCI compliance. Go here for a quick explainer on PCI compliance. Leading payment processors like Lightspeed will handle this for you, thankfully.
Did you know? Having a cloud-based POS like Lightspeed means nothing is stored on a server that can easily be stolen. Not even payment data.
The payment processor's customer support
Make sure you can get the help you need whenever you need it. Leading payment providers will prioritize 24/7 support for customers. Be sure to ask whether customer support is billed or free too.
Your restaurant's unique hardware needs
Payment processing hardware has gotten a lot better in recent years, with the increasing addition of those mobile POS terminals we mentioned earlier on, along with things like tap-and-pay terminals that can be very useful for accepting diner payments in situations like pop-ups or food festivals.
Make sure the terminal you install is compatible with your payment processor. For security purposes, you should order hardware directly from your processor if you can. Contactless payments are becoming increasingly popular in the pandemic era and Lightspeed's Mobile Tap hardware can help you accept payments from Apple Pay, Google Pay, Samsung Pay and credit or debit cards with the contactless, tap to pay option.
Payments hardware: should restaurants lease or buy?
One more thing on the hardware front: buy your hardware outright, if you can. Some payment providers offer a leasing option and while that may save you some cash initially, buying will be much more cost-effective in the long run.
Your restaurant's operational needs
You know your own restaurant better than anyone, so think carefully about the kind of benefits you'd find most useful from a payment processor. Choosing one is not only about payments. Consider how the software will sync up with other key needs of the business. For example, you could look out for:
Order management

, with the ability to sync your payment processor and POS with the kitchen display system (KDS).

Sales reporting and analytics

, with the ability to understand how well your restaurant performs at different times of the day, week and year.

Inventory management

, to provide a view of any cook-at-home goods that you sell at your restaurant. If you do sell some products, you'll probably want a processor that can also help you easily handle and record any returns or exchanges too.
And go here if you want to take a deeper dive into even more questions you should be asking potential payment processors.
What to avoid in a restaurant payment processor
Watch out for red flags when considering payment processors too. Avoid processors that:
Have inflexible contracts

Have opaque pricing structures

Push you toward leasing hardware
Integrating payment processing with your POS
Restaurants can choose a payment processor that either does or doesn't link up with their point of sale. You can find out a lot more about the difference between integrated and non-integrated payment processing here if you want to take a deeper dive into each. But to cut to the chase, this choice is all about how you want to accept payments and what kind of bill payment experience you want your diners to have.
Integrated payment processing

means you can pick the payment method your customer would like to use and it will automatically sync this information and the amount to your terminal. When a diner pays, it will ping it right back to your POS to complete the meal payment.

Non-integrated payment processing

involves a small number of extra manual steps. You have to manually input the amount. You have to retrieve the terminal and printed receipts. And then you have to manually mark the bill as paid and close out the sale in your POS.
Payment Acceptance Is Part of the Dining Experience
Payment processing has an impact on everyone: management, the kitchen and floor staff, and your diners.
We've all been in this situation at a restaurant. A great meal, effortless service, a lovely atmosphere. Yummy desserts. And some great conversation with the folks you're dining with.
But come time to go, the payment becomes a slow and clunky headache for everyone involved. Finding the right payment processor can help you avoid these situations, so you can stay laser-focused on your favorite parts of being in the restaurant business that always leave you hungry for more.
Lightspeed Restaurant POS now comes with integrated payments
Introducing Lightspeed Payments: Simple pricing, no hidden fees and a secure payment experience. Talk to our restaurant POS experts to see how Lightspeed's POS and payments solution can work for you.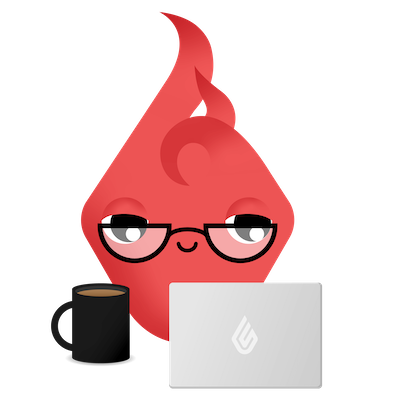 News you care about. Tips you can use.
Everything your business needs to grow, delivered straight to your inbox.