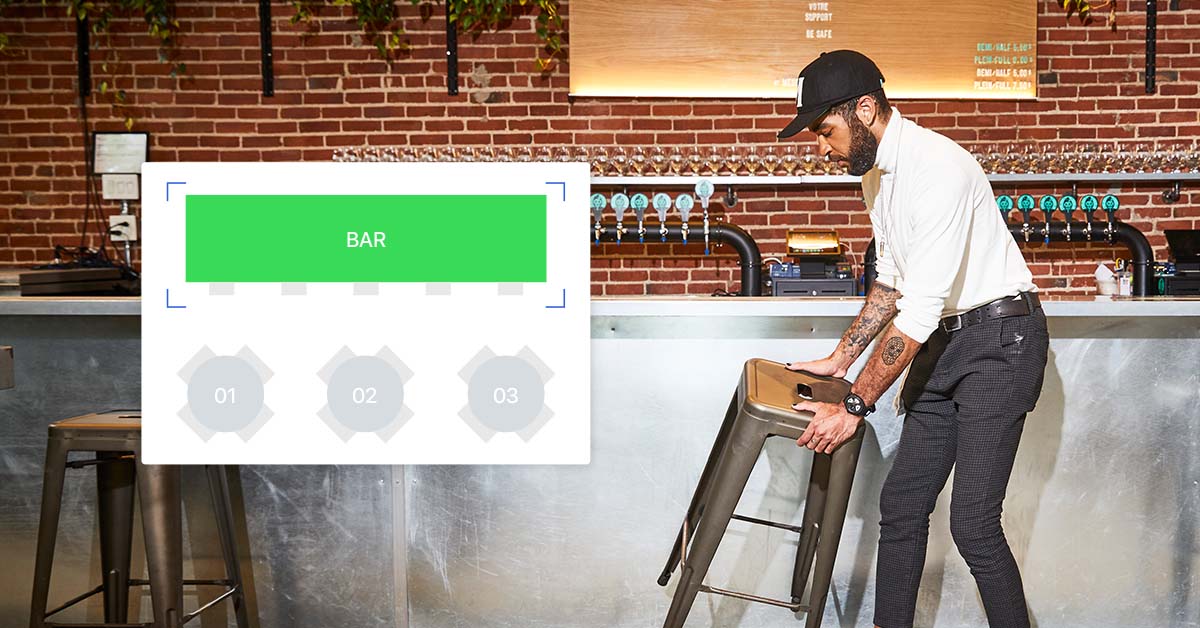 Although it's easy to overlook, restaurant bar design can greatly contribute to your business's success. A well-designed bar encourages guests to linger—and keep ordering—while a poorly designed one can mean guests closing out tabs after just one drink. From the back-of-house perspective, a well-designed bar can help staff serve drinks efficiently, maximizing profits during each shift.
Whether you're looking to design a restaurant bar from scratch, or want to reconfigure your current setup, this guide to restaurant bar design is for you. Keep reading to discover:
Learn what works and what doesn't from the pros
Get expert insights from 2,000+ restaurant operators and guests on the trends that defined the last year in hospitality.
Layout considerations for restaurant bars
Good restaurant interior design is meant to maximize both the guest and staff experience. Intentional bar design allows guests and bartenders to be comfortable, and facilitates bartenders' best work. Here are several things to think about when creating the floor plan for your restaurant's bar, from the perspective of your customers and employees.
Guest considerations
Bar height: The industry-standard bar height is between 40" and 42," as this is the optimal position for your average guest to lean on the bar, or be seated in a bar stool.
Seating options: If your space allows for it, have a variety of seating options for bar guests. Of course, a traditional bar is a must-have, but consider also placing high-top tables in your bar area for groups who want to grab drinks without sitting to eat.
Foot traffic: If possible, avoid setting up your bar in a high-traffic area so that bar guests and food runners don't accidentally get jostled.
Flex spaces: If your local climate allows for it, consider having an indoor-outdoor bar that opens up when it's warm, and closes when it's cold. Having this flexible space allows you to expand your capacity when the weather is nice. Take inspiration from Doi Moi, a hip Vietnamese restaurant in Washington, D.C. that has outdoor bar seating when the weather permits.
Hooks: There's nothing worse than coming into a toasty bar in the middle of winter and having nowhere to put your bulky coat. Place coat racks near the bar so that guests can access them easily and keep an eye on their outerwear. If you opt for bar stools instead of chairs with backs at your bar, place hooks underneath the counter so that guests have someplace to hang their bags.
Staff considerations
Bar depth and backbar space: Giving your bartenders and barbacks enough space to do their jobs without bumping into each other will save you a lot of time and money. Create an aisle that's about 3' wide behind the bar to give your team ample room. As for bar depth, bars should be between 20" and 30" deep to give customers enough space to enjoy their food and drinks, and for bartenders to have room to prepare beverages.
Equipment layout: Follow these general bar equipment layout rules to ensure staff can do their jobs seamlessly:
Store glassware at the back of the bar at shoulder height, where it can be reached effortlessly.

Place an ice bin under the bar so that it's at the perfect height for scooping. The last thing you want to do is give your staff injuries from having to stoop low for ice!

Fill your speed rail with liquors that get used the most often. According to

Binwise

, a good rule of thumb is to only keep bottles that get used more than three times each shift in the speed rack.

Make bar staff comfortable by placing cushioned floor mats all over the ground behind the bar.
Ideas and tips for big and small restaurant bar design
Now that you have the basics of functional bar design down, it's time to get to the fun part: the aesthetics of bar design. A bar that has carefully curated seating, decor,and glassware can attract customers and set the ambiance for the dining and imbibing experience. Leave room in your restaurant startup costs budget for these critical design components.
Bar seating
Will you have traditional bar stools without backs, or bar-height chairs with backs? There are advantages to both.
Chairs with backs are more comfortable for guests, so they'll stay longer, and will likely order more drinks. Backless stools are less comfortable, so you'll likely experience turnover faster, which means you can serve more guests.
Glassware and garnishes
Glassware and garnishes are an important part of the bar aesthetic. Consider ordering custom-branded glasses for beer and even wine. When you use statement glassware and garnishes, you can make your drinks photo-worthy, which means customers could post about them on social media and advertise your restaurant to their followers.
Take inspiration from tiki bars, which typically have a designated glass for each cocktail, and add festive garnishes like edible flowers and banana dolphins. One look at Three Dots and a Dash's Instagram, and you'll see that this Chicago tiki bar has mastered the art of statement glassware and garnishes.
Bar decor
Add some visual intrigue to your bar with countertop decorations and creative back bar displays.
Floral arrangements, featuring seasonal touches (e.g., gourds for fall and holly in the winter) are a classic option for bar top decor. Candles can also help create a specific mood. Just be sure to keep them away from inebriated guests to avoid a fire hazard.
If there's a wall behind your bar, leverage it to enhance the visual experience or use it as creative storage. Look to classic French bistros for inspiration. They often have mirrors lining the back of the bar. Mirrors make your space feel bigger, let customers keep an eye on what's going on, and give you a creative place to write daily specials, as Philadelphia's Good King Tavern does.
Alternatively, you could use shelving to both store and beautifully display bottles of liquor. Open shelving is decorative and can help upsell top-shelf liquors. Just be mindful of creating an easy way for bartenders to reach bottles if the shelving goes high up. Take inspiration from Charleston's 5Church, which displays its liquor on open shelving behind the bar.
Bar games
If you have the space for them, and if they fit with the ambiance of your restaurant, you may want to add games to your bar area. They're a great way to decorate your restaurant while engaging guests—and keeping them ordering drinks.
Offer classic board games or arcade games like shuffleboard, skee-ball, and pool. You can even put out large-format Jenga and Connect Four games, like Philadelphia's Independence Beer Garden does.
How to use the bar to improve the customer experience
A restaurant bar isn't just a place to serve guests drinks. Having a bar in your restaurant is an opportunity to provide guests with the hospitality they expect and deserve. A bar can improve the customer experience by keeping guests engaged while they wait, giving them a place to sit when they just want drinks and offering them a more casual alternative to traditional seating.
Keep guests occupied while waiting
A bar keeps guests occupied while waiting for the rest of their party to arrive, or for their table to be ready. If a party is waiting for their table to free up or be bussed, they can pass the time— and start a tab—at the bar. The bar is also the ideal place for someone to sip on a drink or order a snack before the rest of their dining partner(s) arrive(s).
Accommodate guests who don't want a meal
If you run a busy restaurant, giving a prime table to a party that just wants drinks can mean lost profits. When you have a bar in your restaurant, you can offer bar seating or high tops to guests that don't need tables, i.e., parties with smaller covers than guests who are having full meals. And, if you opt for bar stools, as opposed to bar chairs with backs, you'll likely turn guests over more quickly at the bar and maximize profits.
Offer a casual alternative to traditional seating
While most restaurants use their bar for walk-ins, you could let guests reserve bar seating for a more casual dining experience. If your restaurant is booked solid night after night, then saving bar seating for reservations can help you guarantee revenue. However, you should always have a place for restaurant customers to walk in and wait, so if that's not the bar, create a lounge area where customers can order food and drinks while waiting.
Wrapping up: The ultimate guide to restaurant bar design
Restaurant bars are for more than just drinks; they're an extension of your restaurant's hospitality. And, design is about more than just aesthetics. Thoughtful design contributes to the hospitality experience, and makes guests want to return time and again. Design also creates a favorable working environment for bartenders and bar backs. When your staff members are happy, your business will benefit.
Look for a powerful bar and restaurant POS to power your business? Lightspeed has the solutions you need. Talk to us.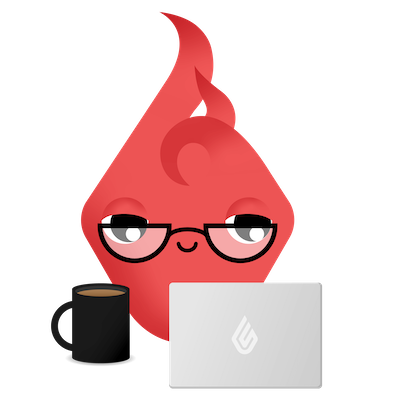 News you care about. Tips you can use.
Everything your business needs to grow, delivered straight to your inbox.