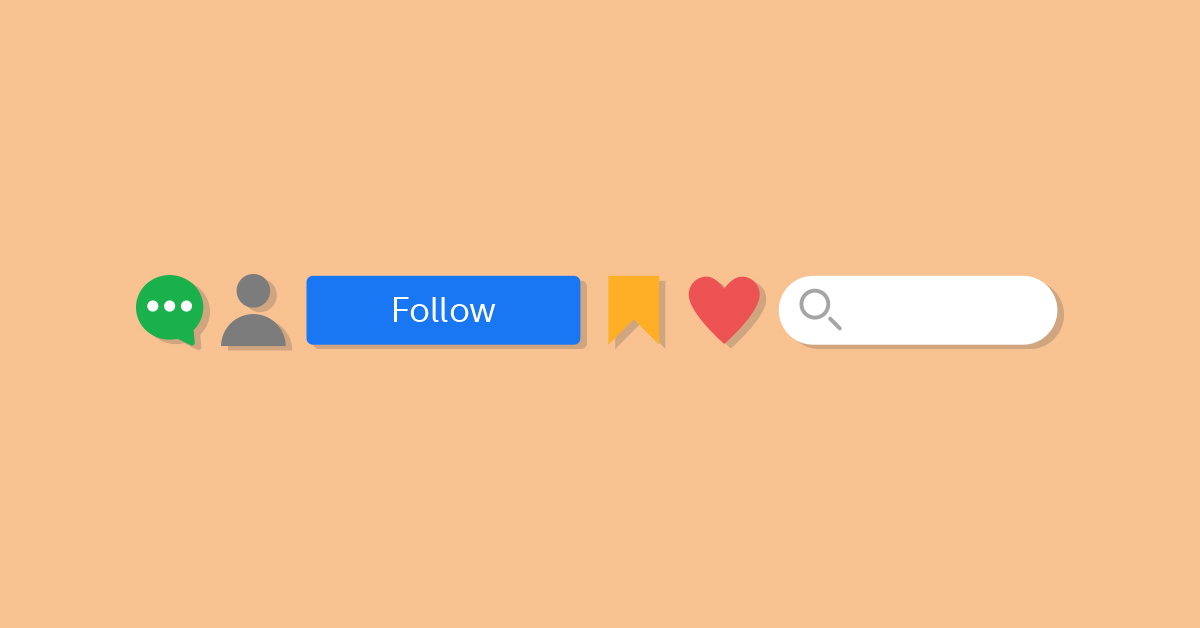 Marketing your business is a critical part of operating a store. Advertising helps you attract new customers and keep them coming back for more. From organic content marketing to influencer activations and window displays to print and digital ads, retailers have an overwhelming number of marketing strategies at their disposal. So, where do you begin?
More often than not, budget is the limiting factor that determines what kind of marketing tactics you can afford to prioritize. If you're looking to increase sales on a budget, focus on organic marketing strategies. If you think we're talking about luring customers in with the promise of pesticide-free foods, you'll definitely want to keep reading.
In this guide to organic marketing, we'll cover:
Free retail marketing guide
Download this free guide to get 11 tips and tactics you can use to turn wind0w shoppers and casual browsers into paying customers.
What is organic marketing?
Organic marketing refers to marketing tactics that focus on gradual, long term growth and are virtually free to distribute. Examples of organic marketing include content marketing, sharing updates on social media, and using window displays to attract customers.
By comparison, paid advertising focuses on short term gains and requires payment in exchange for distribution. Examples of paid advertising include things like running advertising campaigns via Google Ads, boosting social media posts, or placing an ad in a magazine.
While organic marketing requires resources to create, it relies on free (or virtually free) means of publication and distribution. In order to increase your reach, you need to implement best practices, like writing engaging social media content, learning how algorithms work, or creating eye-catching signage at your store.
Conversely, advertising runs on a pay-to-play system. Generally speaking, the more you invest, the larger your audience and the greater your results.
The ideal strategy involves a mix of both organic and paid efforts, as well as organic online marketing tactics and offline tactics.
Why prioritize organic marketing?
Even though digital media has made advertising more accessible for small businesses, it will never replace organic marketing. There are still a number of reasons why retailers should prioritize marketing, including affordability, staying power, and omnichannel impact.
Affordability
Organic marketing is more affordable than paid advertising. While both tactics require labor costs to execute, organic marketing doesn't cost anything to distribute. When you optimize your efforts with best practices, such as reading up on the latest algorithm changes or leveraging trends, your organic strategies can end up reaching and engaging the same number or more people than advertising. In other words, organic marketing gives you the most bang for your buck.
Long-term effectiveness
Ads are usually only effective as long as you're paying for them. For example, people will only see your billboard or magazine ad as long as you continue paying the billboard company or publisher. When you cancel your engagement, your business is out of sight and out of mind.
Organic marketing, on the other hand, is a slow and steady strategy that becomes more effective over time. Search engine optimization (SEO) is a great example of an organic marketing strategy with staying power.
When you first launch your store's website, Google may not be able to find it. However, when you implement SEO best practices, over time Google will recognize your website and it will appear as the first search term for your store's name.
Omnichannel impact
Organic marketing is an important part of a holistic omnichannel sales strategy. By omnichannel, we mean combining online and in-store shopping into a seamless experience. Both your organic online marketing and traditional marketing strategies need to work together to be most effective. Here's an example of what that might look like.
You share an Instagram post about your clothing boutique's new fall collection, enticing a follower to come into your store to check it out. After browsing, the follower makes a purchase and signs up for your loyalty program. In exchange for joining your loyalty program, you give this customer a discount code for their first online purchase. With their purchase history and contact information in your retail POS system, you send the customer emails with personalized product recommendations that keep them shopping online and in-store for years to come.
When your eCommerce platform and POS system integrate with each other, you can provide an omnichannel shopping experience more easily.
Organic marketing tactics
Now that you know what organic marketing is and why it's relevant to retail, here's a closer look at some of the top organic marketing strategies you can implement to create an omnichannel shopping experience for your customers.
SEO
Search engine optimization is a long-term strategy that requires getting into the minds of customers, predicting what they're searching for on Google, and using those search keywords throughout your website to get your web pages to appear at the top of search engine results for those queries.
Loyalty program
Retail loyalty programs let you reward customers for repeat purchases, which incentivizes them to keep coming back for more. Most loyalty programs double as customer relationship management (CRM) systems, letting you create customer profiles so you can send personalized marketing offers, via email, SMS, or app to customers.
Social media
Posting updates to your store's social media networks is another part of an effective organic marketing strategy. Social updates let you stay top of mind and engage with customers in a light-touch way.
For best results, sync your social media content with the rest of your organic content marketing, such as newsletters and blog posts. For example, if your store is launching a new product, make sure the social media posts, blog content, and newsletter you publish on that day focus on this launch.
User-generated content is also critical to any comprehensive social media strategy. Create in-store signage and package inserts that encourage customers to post pictures with their products and tag you.
Email newsletter
Email marketing is one of the most effective forms of organic marketing. For every $1 spent producing email content, you can expect a $36 return on your investment. Unlike social media networks, which limit who can see your posts due to their algorithms, email newsletters let you reach your subscribers sans obstacles.
Branding
Logoed packaging and freebies turn customers into brand ambassadors. When a customer walks out of your store carrying a shopping bag branded with your logo, they become a walking billboard for your business. If you include free branded stickers with online order packages, customers may take pictures with them and share them online, or place the stickers on laptops, notebooks, etc. and spread the word about your brand that way.
How to measure organic marketing performance
Retail sales figures aren't the only way to measure the performance of your organic marketing efforts. Here are examples of metrics to track to understand the success of your efforts.
Search engine optimization

: Track how much of your website's traffic comes from search engines. Also keep an eye on changes in rankings on search engine results page, as well as conversions, either in the form of sales or email list sign ups.

Loyalty program

: Keep tabs on how many customers sign up for your loyalty program. Sales and loyalty program email opens are also relevant.

Social media

: Look for trends in audience growth, engagement rates, conversions, user generated content, and tag volume.

Email newsletter

: Track email open rates, clicks, conversions, and audience growth.

Branding

: Ask customers – in store or via email surveys – how they found out about your shop. You can attribute word-of-mouth referrals to your branding efforts.
How to scale organic marketing as your business grows
Organic marketing is more affordable than paid advertising, but it's also more time intensive. As your business grows, your team will likely have less time to be hands on with these marketing activities. Implement these tactics to scale your organic marketing efforts:
Create marketing guidelines

: Formalize your marketing processes by putting them into writing. Assemble guidelines with rules and best practices for creating marketing campaigns for your business. This guide will help new marketers on your team get caught up to speed and will serve as a reference to your veterans. Don't forget to include branding guidelines that delineate how your logo and brand colors can be used.

Automate

: There are thousands of tools available to help make your organic marketing efforts take less time. Invest in software that can take things off your plate. For example, you could use

Hootsuite

to schedule social media posts in advance,

Canva

to make graphics quickly,

Meet Edgar

to automate social media content creation, and

Lightspeed

to automate email marketing.

Grow your team

: If you wear all the hats in your business there will come a point when you'll need to delegate marketing to someone else to help the business grow. When that time comes, hire a dedicated marketing person or outsource it to a freelancer or agency.
Make organic marketing part of your omnichannel strategy
Running a retail business is about more than opening a store and selecting items to sell. With so much competition, you need to work hard to stay atop customers' minds. Organic marketing can help you do just that on a budget.
Lightspeed POS is equipped with the tools you need to grow your omnichannel retail business. Watch a demo to learn more.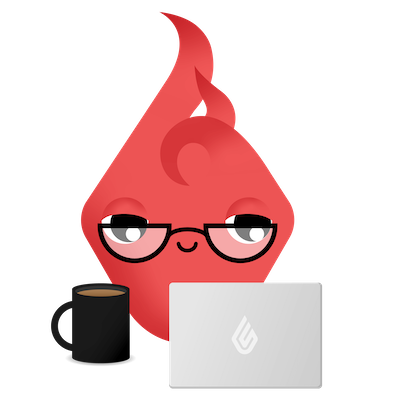 News you care about. Tips you can use.
Everything your business needs to grow, delivered straight to your inbox.