Building customer loyalty should never go out of style, but sometimes you need to change it up. Luckily, we have a few inexpensive customer appreciation ideas up our sleeve that can assist you in making your loyal (and soon-to-be loyal) customers feel like the valued patrons they are. After all, happy customers make for even happier cash drawers.
Here are 30 budget-friendly ideas your teams can leverage to build out your customer appreciation program.
Profit and Loss Template
Examine the financial health of your business by highlighting exactly how much revenue is being generated versus what's being spent.
Customer appreciation ideas to use in stores
1. Focus on the small gestures
Sometimes, it's the smallest gestures that make the biggest difference. The most inexpensive way to show customers appreciation is to always practice excellent customer service. Make sure you don't overlook the little day-to-day gestures. Actions such as greeting customers when they walk in, and walk out (even if empty-handed), create an inviting atmosphere that customers will notice.
Also, don't forget the art of conversation. In training materials, encourage your sales associates to slow down and make small talk with your customers.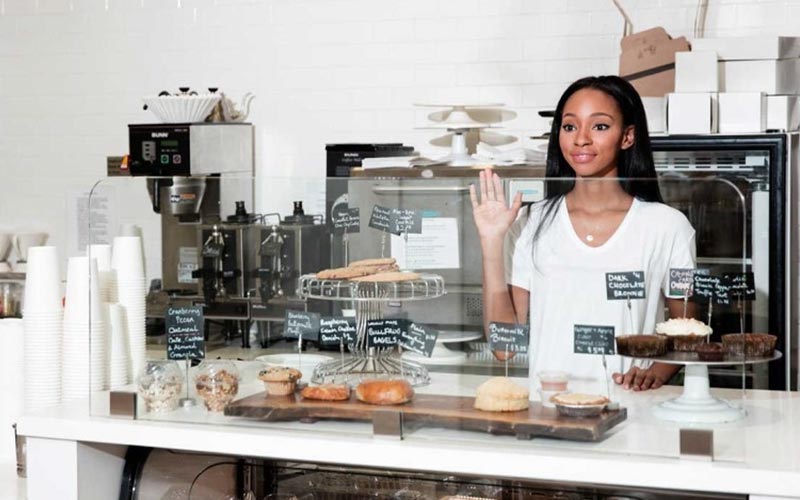 Bonus Tip:
Use your retail POS system to take notes of customer information that will help sales associates provide customers with a personalized experience every time they walk through your doors. For example, your employees can surprise your customers the next time they check out by asking how they enjoyed their last purchase of a certain bottle of wine or if they've worn that special blue dress they picked up at your store last month.
2. Write notes of appreciation
To let customers know that you appreciate all that they do for your business, have sales associates slip a pre-written thank-you note into their shopping bags.
Not only will your customers appreciate the warm gesture, you can use this as an opportunity to include your business' contact information, social accounts and an invitation for them to visit you again.
3. Give them a rain check
Traditionally, a rain check is a ticket given for later use when an event is interrupted or postponed due to rain. But it can also be a great way to convince customers—who walked out empty handed because you were out of their desired item—to give your stores a second try.
There are a few ways you can go about this. If a customer didn't find what they were looking for, have sales associates ask for their email address (if you don't already have it) and offer to email them when the product is back in your store.
The important thing is to not let an issue with your inventory prevent you from making a sale. If the customer is not interested in either of these options, this is where a coupon comes in handy. The coupon will provide them with a discount for that specific item or a similar item of their choice. It's a way of saying "we're sorry you were disappointed". The coupon incentivizes them to come back and purchase their favorite item.
With a retail platform like Lightspeed, you can give them something even better than a rain check: a special order, where the product they want is added to your next purchase order. This way, your employees can still make the sale even if the item they want is sold out.
4. Expert tips and advice are priceless
Reward your customers with emails that provide them with expert advice that they can really use. Are you a shoe store? Share tips on how to best take care of your shoes. A clothing store? Give tips on how to remove stains from delicate fabrics. The key is to personalize your tips and tricks so your customers feel engaged and more invested in your store.
5. Share local goods
This tip is good for customers, your wallet and neighboring businesses.
Maybe you're a doggie daycare that doesn't offer dog grooming, but you know that The Posh Poodle down the street does. Reach out to them and see if they would be interested in sharing a special code or certificate with you. Next time customers pick up their dogs, let them know you are partnering with Posh to bring them the best service possible. Either hand them the code directly or attach it to their next receipt when they pay. It's a win-win situation for everyone.
6. Share local wisdom
Show your customers appreciation by giving them the gift of knowledge. But rather than sharing tips and advice that highlight your specific trade, provide your customers with insider advice about the neighborhood.
Consult with employees about the neighborhoods your stores are located in, then have your marketing team compile the information into easy to read pamphlets or flyers. Be sure to include your store along with the other highlights. Stock these in the relevant stores and have employees slip them into bags at checkout. If you have multiple locations in the same city, use the pamphlets to give customers a reason to visit them all.
7. Leave candy at your register
As we mentioned earlier, customer appreciation doesn't always have to come in the form of discounts and promos. Sometimes, sweetening the day with a piece of candy is all you need to do. Providing individually wrapped candies at your counter can help put a smile on their faces.
8. Throw in a free gift
Move excess inventory and delight customers by repurposing unsold items as free gifts. You know that purple puppy shampoo that never sold in your pet shop? Include those bottles of shampoo in the shopping bag of customers who spend over a certain amount. Even if it's something they might not have purchased themselves, they'll appreciate the gesture and might discover a new product they actually love!
9. Show them you listen
Have your managers reported customer feedback and concerns lately? Take it as an opportunity to use their feedback to show customers how much you appreciate them and really truly listen.
Send your customers an email highlighting the changes you've made based on their comments and thank them for helping you improve your business. This will position you as a business owner that truly cares and listens to customers, which is liquid gold when it comes to marketing.
10. Have a client appreciation day sale
Flash sales are a great way to increase revenue during your slow season, so why not make it a customer appreciation day sale? Invite your entire customer base to a sale in their honor. You can sweeten the pot by incentivizing them with an additional bonus if they bring a friend to the event.
Send customers an email thanking them for their loyalty and inviting them to the sale. Make sure the email lists when the sale is, what the discount will be and how much of an additional percentage they will receive when they bring a guest.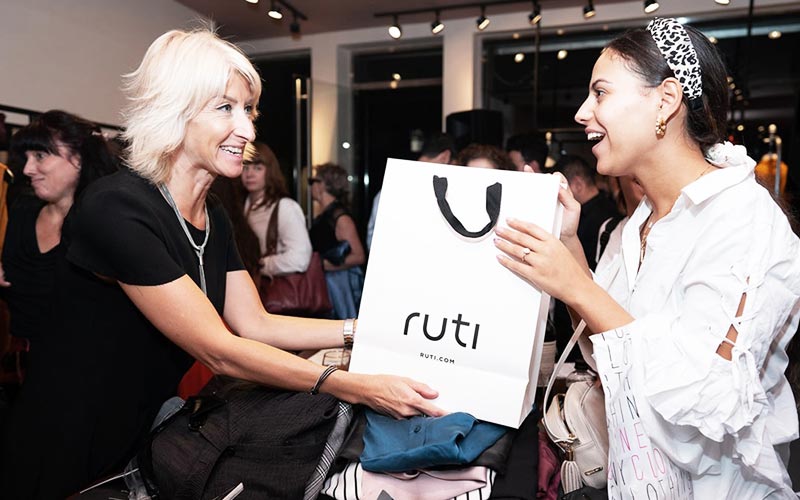 Customer incentive marketing ideas
11. Choose a customer of the day
Since it's so easy to keep track of sales with your POS system, why not reward the customer of your 50th transaction of the day at one of your locations with a discount?
Have a manager choose a customer of the day and take the opportunity to drive in-store traffic by announcing the promotion via your social channels. Then, have your team post a picture of the lucky winner to encourage future visits after getting their permission.
Even if it's as little as 10% off their next leggings, it's really the thought that counts. Ultimately, you want your customers to know that they're just as appreciated during a busy holiday season as they are during the slushy days of March.
12. Give special attention to your not-so-loyal customers
There are always going to be customers who stop by your store a few times and then seem to drop off the face of the earth. To get those customers back into your store, try sending customers a "We Miss You" card with a discount code. Make sure your code has an expiration date to help create a sense of urgency.
13. Offer a birthday reward
Most people appreciate the acknowledgment of their special day. This can come in the form of discounts, swag that helps further brand your business or (based on sales information from your POS) your customers' favorite products.
If you want to get a little creative, you can offer your rewards in the form of experiences. If you're a wine store, reward loyal customers with a tasting. If you're a boutique owner, provide your customer with a personalized wardrobe consultation.
The best part about rewarding customers with an experience is that it will get them back into your store. Who knows, they might even spend a little more money thanks to that free sample or consultation you just provided. Remember to add an expiration date to create a sense of urgency. Within one or two months of their birthday is typical.
14. Share customer photos on social media
Most people use some form of social media. Encourage customers to post about your business or products on their social channels for a chance to be featured on yours. You can regram, retweet and repost your favorite customer posts to show them your appreciation.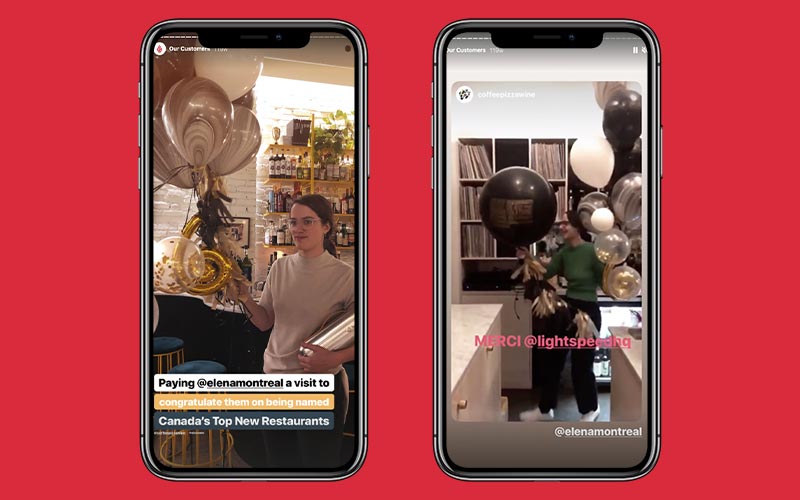 15. Text your customers
Nothing says we appreciate you like SMS text notifications.
But don't just say "hi". Like all of our other suggestions, you need to be able to add value. When combined with some of the customer appreciation ideas we've listed, this can be a great tactic for birthdays and anniversaries.
91% of consumers are interested in signing up for texts from stores. Text your customers to congratulate them and let them know you have a little reward waiting for them at the store, in the mail or sitting in their inbox. With Lightspeed Loyalty, you can create customized SMS campaigns to send special offers and product suggestions to your customers.
16. Create a thank you video
Sometimes, customer appreciation just means saying thank you.
Have the teams in your stores record thank you videos for customers. Email a thank you video to new customers after they shop at your business, thanking them for their purchase, either online or in-store when sales associates collect their emails. It will set you apart from the competition.
17. Give out bad weather appreciation rewards
For some businesses more than others, bad weather means bad sales. If a location is likely to take a hit because of a rainy day, show customers that brave the foul weather how much you appreciate their business by providing a reward or incentive for them to visit during less-than-ideal conditions.
18. Create an unboxing moment
Creating an unboxing moment with beautiful packaging will not only delight your customers, but will also build your brand. You can go even further by including a handwritten note or a small (but thoughtful) thank-you gift in the package.
19. Reward good reviews
It's likely that your customers are already talking about you on social media. As a kind gesture, you can Tweet at a customer that gave you a positive review and tell them to stop in for a discounted t-shirt or a free wine tasting.
If someone is turning to social media to complain about your business, take it as an opportunity to learn from what went wrong in his or her experience. Invite the individual back for the opportunity to make it up to them, and maybe include a bonus offer. You'll show others that you take feedback seriously and look to keep your customers happy.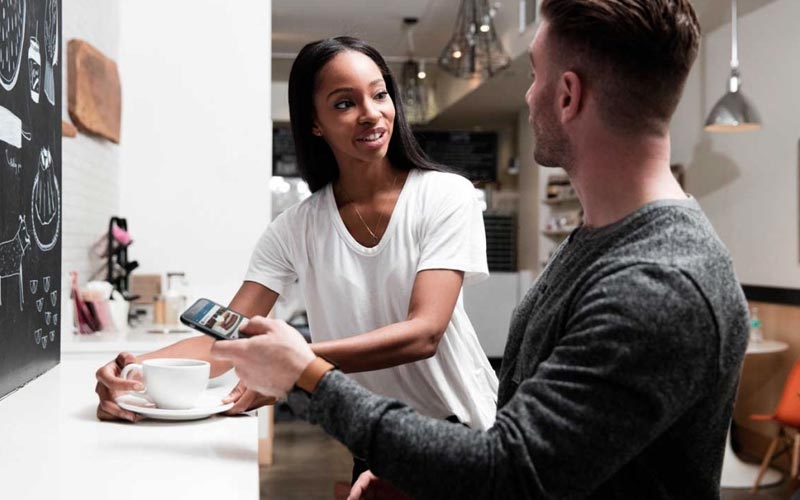 20. Donate to charity on your customer's behalf
Make shoppers feel good about spending money in your stores by donating a percentage of sales to a registered charity on their behalf.
Ultimately, this tactic makes shoppers feel good about visiting your store and might urge them to spend slightly more at their next checkout. Just make sure to advertise in your store or business that you are planning on donating, as well as how much or what percentage of your sales.
21. Use text alerts
Americans spend an average of 5.4 hours on their phone daily. Get your customers' attention by sending them a little text reminder that your business is still here and misses them. Texts are a great low-cost way to revive "dead" relationships with customers. Remember, this works best when you give them a reason to return, such as a promo code or an invite to a special event.
22. Showcase good reviews
Show customers you appreciate their good reviews by having your social media team post them with a thank you on your social media accounts.
To preserve the feel of your brand, have your team try using your chosen social media platform's stories feature—that'll keep their curated posts separate from these showcases, while also giving your brand a chance to pop up on your followers' feed more often.
Customer appreciation day ideas for your most loyal shoppers
23. Give special attention to loyal customers
This next approach requires a little more legwork, but will definitely keep your most loyal customers returning to your store (while keeping your costs down). You're probably already keeping track of what your customers are buying, so this might seem obvious, but it's all about what you are doing with this information. Your POS system can help you manage your inventory and monitor sales, but are you taking that data and using it to improve customer loyalty and appreciation?
If not, we recommend taking a look at what your most loyal customers are purchasing and mark that information in their profile in your POS. Train sales associates on the importance of personal connection: the next time these customers are checking out, make sure they reference what customers most frequently buy and ask them if they'd like to make a purchase at a discount.
For example: If your valued customer regularly purchases the same bottles of wine, offer them a discount on a bottle of their favorite. Even if it wasn't on their shopping list, they might jump at the offer. If they don't, they'll definitely still appreciate the gesture.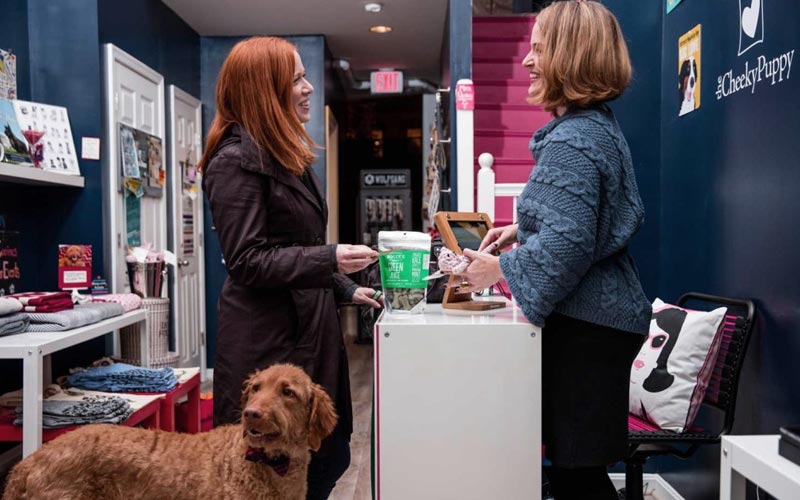 24. Throw an appreciation party
Nothing says thank you like a celebratory appreciation event dedicated to your customers. Invite both new and loyal customers. Throwing a party (whether it be virtual or in-person) for your customers is a great way to show your appreciation to those who have been with you the longest.
25. Start a loyalty program
Allowing your customers to use a loyalty rewards program allows patrons to earn rewards points by shopping at your store. Customers can then redeem these points for future purchases. A loyalty program that integrates with your POS data will allow you to collect valuable information on your customers.
For example, you'll know exactly what your most loyal customers purchase, how much they spend and how often they return.
26. Start an exclusive mailing list
People love feeling like they're special or privy to a secret. Start by putting loyal customers on an "exclusive" mailing list that will give them first dibs on special events, discounts and promotions. This doesn't necessarily mean that you are creating additional discounts or holding additional promotions for loyal customers, it might just mean that your loyal customers are alerted first to when your sales will be.
27. Celebrate your customers' accomplishments with them
We mentioned earlier the importance of getting to know your customers, and we can't emphasize its importance enough. If your business does this successfully, the customers your sales associates build solid relationships with will start sharing their special news with them.
Is Sally having a baby? Or maybe Lisa just graduated from college? Have managers take this opportunity to send either an email or note in the mail congratulating them on their special milestone. Include a discount code to show your appreciation and an expiration date to create a sense of urgency.
28. Celebrate customer-specific milestones
Has a customer recently reached their 100th purchase? Have they been loyal for five years? Have they referred three other customers to your business? Let them know how much you appreciate their business by celebrating and rewarding these milestones.
Your sales associates can use your POS system to track these milestones. When someone reaches them, have employees give them a gift card to show your customer appreciation. Not only will they feel special, they'll have a reason to come back soon to use their gift.
29. Give VIPs bonus loyalty points
Show appreciation for truly loyal customers by classifying them as VIPs and rewarding them with extra points (or dollars) in your loyalty program. They'll appreciate the recognition and have one more reason to keep coming back. They might even help out with the all-important word of mouth marketing because they feel so special.
To select VIPs, have teams set spending thresholds. Once a customer passes that threshold, they'll earn extra points. Let customers know about the VIP level to build up excitement as they get closer to the goal.
30. Put together customer gift baskets
Make customers feel valued by putting together small customer appreciation baskets your teams can give out.
If you're a luxury or high-end retailer, these gift baskets could kick off new customer relationships—a way of welcoming customers and showing them how much you appreciate them.
Or, if that seems a little too forward for your brand, you could use gift baskets to mark a customer's transition to VIP status.
A little loyalty can go a long way
Looking to strengthen your customer loyalty? The right technology will set your business up for success.
Watch a demo to see how Lightspeed can boost your customer experience, empower your loyalty program and help you keep tabs on valuable customer data.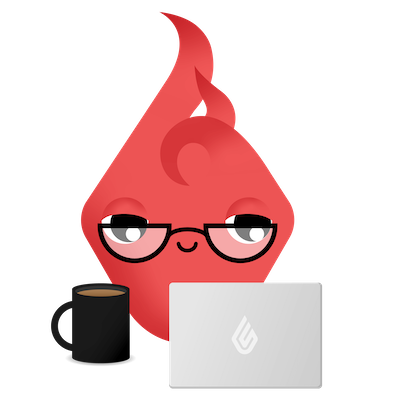 News you care about. Tips you can use.
Everything your business needs to grow, delivered straight to your inbox.