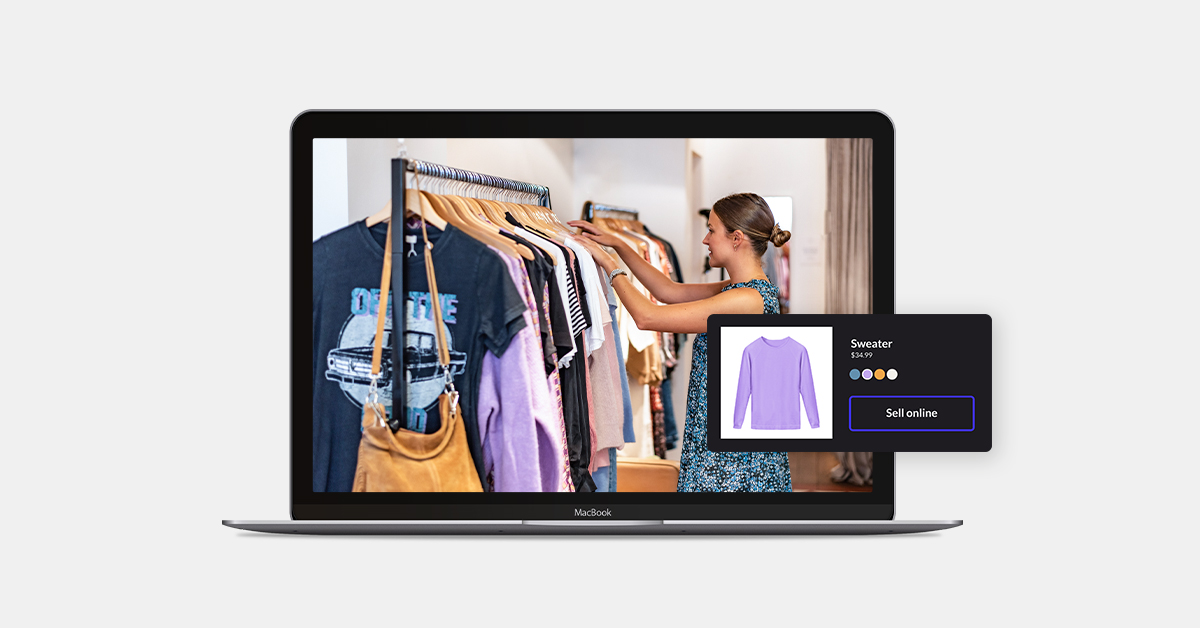 There's never been a more promising time to learn how to start an online boutique. According to Lightspeed's State of Retail Report, 47% of ecommerce merchants are experiencing higher year-over-year sales. Consumers are also now supporting small businesses more than ever before. In fact, 51% of U.S. shoppers value shopping from independent stores.
Starting an online boutique is a great option if you want to make a foray into retail while keeping overhead costs low. Because you don't have to lease a commercial space or pay sales associates' salaries, you can run this kind of business pretty efficiently.
We're sharing 8 steps to starting an online boutique. Whether you want to know how to start an online clothing boutique, an online toy store, or any other product-based ecommerce venture, these steps will help you get there:
Free online store business plan template
Use our plug-and-play template to create an online boutique business plan that outlines your business idea so you can pitch potential investors and partners.
1. Brainstorm online boutique ideas
There are already an estimated 12 million to 24 million ecommerce businesses around the globe. You'll need a unique idea to stand out from the crowd.
You can go about finding this online boutique idea in one of several ways. The best approaches are to either solve a problem by selling products that are missing from the market, or by working with a manufacturer to create unique products that you're passionate about to sell. You should have passion either way, otherwise weathering challenges you'll inevitably encounter in the business will be difficult.
If you're really stumped, use a business idea generator to get the ball rolling.
2. Write a business plan for your online boutique
Once you've decided on a direction for your boutique, it's time to write a business plan. A business plan for an online boutique should comprise of the following sections:
Company description

: This introduction serves as a high-level overview of your ecommerce shop. It should summarize what's found in the rest of the business plan.

Product description

: In this section, describe what your boutique will be selling, where you will source your products and how much you plan to sell them for.

Market research

: Do your homework by researching the market for your products and your competition. Is there a need for what you're selling? How many other online boutiques sell similar products?

Marketing and sales strategy

: This is where you delineate how you'll stand out from the other millions of online boutiques already on the internet. At what price point will you be selling? Who is your ideal customer base? How will you promote your online business: social media, traditional advertising, pop-ups, influencer marketing or something else?

Operational overview

: Here you need to plan out your organizational structure, team and core processes, like storage, shipping and sourcing.

Financial plan

: Finally, provide details on what starting the business will cost, and how you'll pay for those upfront costs. Do you have savings or will you rely on a loan or seek investors?
3. Seek financing
You may want to seek financing for your online boutique if you don't have enough saved up to pay for start-up costs, like manufacturing or purchasing your initial batch of inventory, hiring a designer to customize your ecommerce website or renting out a warehouse space to hold your inventory.
So, what are your options when it comes to seeking funding? These are the few most common ones:
Bank loan

: A bank loan is a popular financing option and fairly easy to obtain. However, depending on your credit, loans can come with steep interest rates.

Friends and family

: Your friends and family members may be willing to offer you a loan (or investment) for little-to-no interest. The downside of this approach is that if things go awry, it could damage your relationship with your loved ones.

Investor

: Getting funding for an investor is beneficial because it usually also comes with expert resources in addition to money. However, because online boutiques are a dime a dozen, investors may not be as interested in them as they would be in other businesses. v
4. Equip your online boutique with the right technology
The next step to starting an online boutique is to find the right technology solutions. Not all ecommerce platforms are created equal. Look for one with omnichannel capabilities, like an integrated retail POS, that can help your business scale if you want to eventually expand with a brick-and-mortar presence, or even just selling at pop-up markets.
An omnichannel ecommerce platform like Lightspeed lets you see all of your inventory in the same place, sell online and in person, keep track of all transactions, access insightful business analytics and much more.
5. Source inventory
Sourcing inventory is one of the most fun parts of starting an online boutique. This is where you can let your creativity run wild by either making your own products or curating the ultimate selection through other vendors.
Not sure where to source online boutique inventory? There are some common options:
Wholesale directories

Trade shows

Online wholesale websites

Offline wholesale markets

Work directly with manufacturers
Once you've found vendors, you'll need to vet them by:
Requesting and reaching out to references

Paying attention to the sales rep's communication style and responsiveness

Visiting the vendor's warehouse and/or reviewing samples
6. Plan your shipping and fulfillment strategy
In a landscape where online boutiques have to compete with brick-and-mortar retail, it's crucial to fulfill orders in a timely manner and ensure customers' orders are delivered quickly. Creating a process for order fulfillment will help you speed things up.
You should organize your storage space in a way that lets you quickly and easily find products. No matter how few products you carry, implementing a SKU system will make your life easier and give you a good foundation when you add more inventory.
To save time at the post office, buy a shipping label printer and scale. Stock up on shipping materials, like boxes, packing tape and poly mailers, to expedite fulfillment.
Finally, look for a fulfillment solution that integrates with your ecommerce platform so you can print labels in bulk and automatically send customers shipping notifications.
To make your online boutique more competitive, consider offering free shipping after customers reach a certain purchase threshold. Make sure to absorb these shipping costs into your prices.
7. Create a marketing plan
Unlike a brick-and-mortar boutique, which can attract customers through foot traffic, it can be more difficult for online boutiques to get noticed. This means that some of the resources you save on not needing a storefront you'll need to invest in marketing. Fortunately, if you have the know-how and the time, marketing doesn't have to cost a fortune. From digital marketing for ecommerce to traditional advertising, you have plenty of options.
Create a marketing plan that will guide your promotional efforts. Consider including strategies for the following marketing tactics:
Digital marketing
Website

: For ecommerce businesses, your website is your storefront. It's important that your website is intuitive to use, easy to read, mobile-friendly and reflective of your business' branding.

Social media

: Become active on Instagram, TikTok, Facebook, Twitter and Pinterest to stay top of mind. Share content regularly that shows off your products. Encourage customers to post about their purchases and share their

user-generated content

to boost credibility.

Email marketing

: Email marketing is one of the most cost-effective marketing tactics. Unlike social media platforms, which use algorithms that can limit who sees your content, emails are guaranteed to reach customers when you have their addresses. Send a newsletter regularly to share new arrivals and promotions.

SEO

:

Search engine optimization

is critical to getting your boutique found online. Learn SEO basics and implement them yourself, or hire an SEO specialist.

Digital advertising

: Digital advertising can help you reach customers in ways that unpaid marketing strategies can't. Consider posting ads on Facebook, Instagram and TikTok.
Experiential marketing
Events

: Hosting or participating in events can help your business get noticed. If you run a clothing boutique, for example, consider having a fashion show to debut your latest collection.

Pop ups

: Collaborate with other businesses on pop-up opportunities, such as selling at markets.
Partnerships
Influencer collaborations

: Influencers can help you reach your target audience through original content.

TikTok

's

Creator Marketplace

, for example, makes it easy to find and work with influencers.

Collaborations with complementary brands

: Consider partnering with other businesses to create new products together.
Traditional advertising
Print ads

: Place advertisements in magazines or newspapers.

Billboards

: If your products are region-specific, investing in a billboard could make sense for your business.

TV commercials

: Commercials on TV, YouTube and streaming services can help you get noticed.

Radio

: Create audio ads for radio programs or podcasts that cater to your demographics.
8. Launch your online boutique
You're almost ready to get started. The final steps to starting an online boutique are photographing your products, uploading them to your website, writing compelling product descriptions, launching your online boutique and watching the orders roll in.
Wrapping up: How to start an online boutique
With more and more people shopping online through independent retailers, there's no better time to learn how to start an online boutique. Start by brainstorming the perfect business idea, then get it down in writing in a business plan for your online boutique. If you need the funds, look for financing options. Next up, figure out logistics, like sourcing inventory and technology, and fulfilling orders. Before you launch your business, create a winning marketing strategy. Then, it's off to the races.
Look for an omnichannel ecommerce solution like Lightspeed to run your business on autopilot and give it room to scale. Watch a demo today.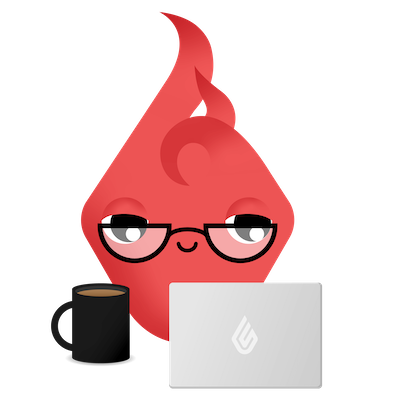 News you care about. Tips you can use.
Everything your business needs to grow, delivered straight to your inbox.