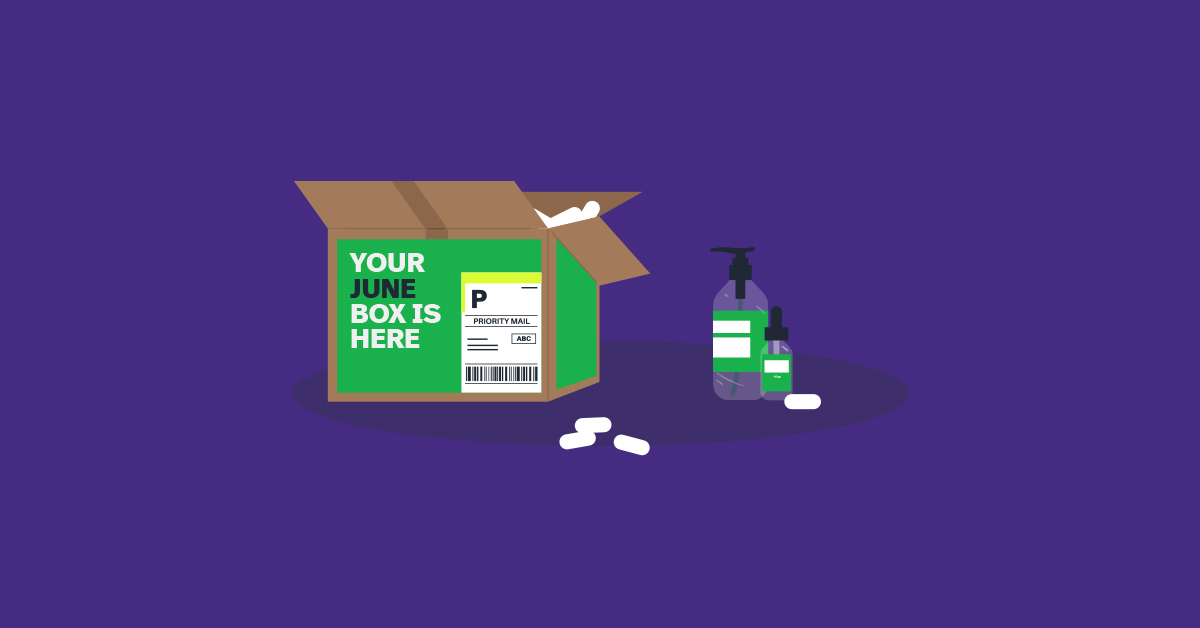 Subscriptions are no longer just for newspapers and magazines. From beauty product samples and replacement razor cartridges, to meal kits and candles, you can get anything shipped to your home on a recurring basis nowadays.
Demand for subscription-based products and services is on the rise and is expected to continue growing dramatically. According to UBS, the $650 billion subscription market will reach $1.5 trillion by 2025.
If you're reading this, you probably want to get in on this lucrative business model and learn how to start a subscription business. Keep reading to learn that, gain some subscription business ideas, and more, including:
Why subscription businesses are a good idea

The difference between subscription boxes and replenishment model businesses

Selling subscriptions online vs. in-store

How to start a subscription box model business

How to start a replenishment model business

Customer retention and churn prevention for subscription businesses

Payments and technology for subscription businesses
Why subscriptions?
Customer acquisition is expensive for both retail and service-based businesses. However, getting new customers is worthless if they only make a one-time purchase. Increasing customer lifetime spend and generating revenue are major challenges for businesses that sell to consumers.
With a subscription-based model, these traditional paint points are resolved. This business model is attractive because recurring revenue is built right in. When you incentivize customers to maintain their subscriptions, and have technology that supports automated regular billing, you can build a successful retail business that generates revenue predictably.
Subscription box vs. replenishment model: What's the difference?
Some of the most popular options for subscription-based businesses are subscription boxes and product replenishments.
With a subscription box, customers typically receive an assortment of items related to a certain theme. Usually they have little to no choice over what they receive in their box. The novelty of the surprise is part of a subscription box's appeal. Examples include Birchbox, FabFitFun, and Mystery Tackle Box.
Oftentimes, a box is just one revenue stream for this kind of business. For example, while sending subscribers boxes filled with beauty samples is Birchbox's primary revenue stream, the company also earns revenue when subscribers purchase full-size products through Birchbox's website or its retail outlets.
With a replenishment model, customers receive shipments of specific products at regular intervals to ensure they never run out. Looking for replenishment-model subscription business ideas? Examples include Dollar Shave Club, which specializes in razor head refills, and Amazon's Subscribe & Save service, which gives customers a small discount on household items when they replenish them regularly.
Selling subscriptions online vs. in-store
So, should you make your subscription-based products and services available to customers online or in-store? While each model has its merits and problems, we recommend implementing a hybrid system that combines a digital and retail experience.
By selling online, you can run a lean business. You don't have to hire store associates. However, you'll still need to hire employees to fulfill orders. While you'll likely spend less on rent if you don't have a storefront, you'll eventually need a warehouse when your business grows. Because you don't have a storefront, you'll have to invest more on marketing to attract customers.
By opening a retail store for your subscription business, you'll have to spend more on renting a commercial space than you would a warehouse. That being said, your shop can double as a warehouse and fulfillment center. Don't forget to set aside a budget for displays and signage. A brick-and-mortar storefront also gives you the opportunity to attract customers through foot traffic and demonstrate the benefits of your products, which you wouldn't be able to do with an online-only business.
With a hybrid business model, you and your customers get the best of both worlds. You can leverage your store for marketing, but can also reach customers who live anywhere online. You can also let local, online subscribers select in-store pickup and save on shipping costs. When they come into the store to pick up their items, your displays and staff can upsell other products.
How to start a subscription box model business
Here's how to start a subscription box service in four steps.
1. Build with a prototype box
Your business should fix a problem for subscribers. Identify a problem without a solution, and create a box with products that fix that problem. Conduct user testing and focus groups to see what potential customers think of your products.
2. Set up supplier relationships
Many subscription boxes rely on sample-sized products or overstock. Find vendors who fit your box's theme and who want to reach new customers and/or get rid of old stock.
3. Figure out pricing
A number of factors should go into your pricing, including cost of goods sold, packaging, rent, and payroll.
You should also think about shipping costs. If you want to offer free shipping, factor that cost into your product's price. Consider offering free in-store pick up for local customers.
Finally, research what competitors are charging for their subscription boxes to get a better idea of what the market will tolerate.
4. Develop your marketing strategy
Figure out what you'll do to spread the word about your business. Develop a marketing plan that incorporates a number of tactics, such as influencer partnerships, search engine optimization, customer referrals, social media, advertising, and events.
How to start a replenishment model business
Follow these simple steps to learn how to start a replenishment-based subscription service.
1. Figure out your product mix
What are you gonna sell? That's the first question you need to answer before starting your business. Write a retail business plan to help guide you.
While it might be tempting to try to sell everything to everyone, you'll be competing against bigwigs like Amazon. Instead, develop a niche, refine your products, and build a loyal customer base who knows you as the go-to for your niche.
Dollar Shave Club, for example, started out as a replenishment service for razor blades for men. They've since expanded to also cater to women and sell skincare products.
2. Set prices
If you sell a limited number of products, the simplest way to price subscriptions is to charge a fixed cost and offer different subscription levels. If you sell a variety of products, a better option may be to charge subscribers an annual membership fee and then extend discounts on items bought on a regular basis.
3. Manage inventory
Keeping track of what you have in-store and in your warehouse is a must if you want to run your business efficiently. Get an inventory management system that updates both sales channels automatically.
4. Sort out shipping and fulfillment
Buy or design packaging that will ship your products safely and show off your brand. If you don't have a storefront, you'll need to rent a warehouse to store your merchandise. You'll also need to hire staff who can put the packages together and ship them.
Customer retention and churn prevention for subscription businesses
Many subscription businesses offer discounts on the first several months of shipments to entice subscribers. Here are a few tactics for keeping those customers coming back for more after this trial period is up:
Give subscribers incentives for referring friends. You'll gain more customers and the referrers will stay subscribed longer to take advantage of their rewards.

Ask for feedback on each subscription box shipment. Customers may unsubscribe if they don't have a say in the items they get and don't use the products they receive.
Send subscribers a feedback survey after each shipment and ask them to rate each item in the box. Then, use that feedback to understand their taste and send items they'll be more likely to enjoy next time.

Offer collectible items or packaging with each shipment, such as a collectible sticker or box, to keep customers looking forward to each new arrival.

Be sustainable.

According to a study

by the National Retail Federation and IBM, 70% of North American consumers want brands to be eco-friendly. Prioritize sustainable practices in your business and tell customers about them.
Payments and technology for subscription businesses
All of the advice above is useless if you don't work with a commerce platform and payment processor that supports subscription billing. Manually billing all of your subscribers each month or the start of the subscription cycle is too much work. With subscription billing from your retail POS system and ecommerce platform, you can automatically charge subscribers on a consistent schedule.
Wrapping up: How to start a subscription business
A subscription-based business model is appealing to entrepreneurs because recurring revenue is the name of the game. If you want to start a subscription business, decide whether you want to sell subscription boxes or product replenishments. We recommend both starting an online store and brick-and-mortar shop to maximize marketing potential and efficiency.
Keep customers coming back month after month by asking for and implementing their feedback, using sustainable business practices, and rewarding subscribers for referring friends. Most importantly, get set up with a POS and payments technology, like Lightspeed, that supports a subscription model and automatically charges customers for each shipment. Watch a demo today.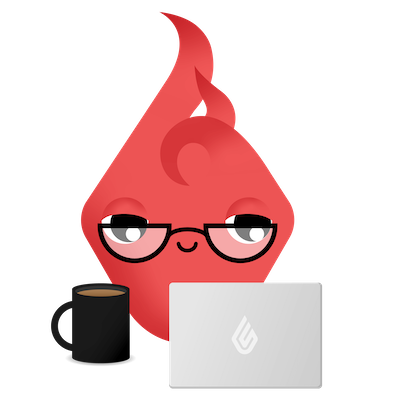 News you care about. Tips you can use.
Everything your business needs to grow, delivered straight to your inbox.