Whether you want to start an online business or you're looking to build your eCommerce store, social media is an important part of self-promotion. While you might not have the resources to invest into a full-scale social media team, these seven social activities are a must to help you grow your online presence and improve how you sell online.
1) Social SEO
Are your social profiles optimized? Are your social pages easy to find? Having the right social media SEO plan is a necessity if you want your brand to be easy to find. The first step is to ensure that you have profiles set up across all the major social platforms (Facebook, Twitter, Instagram, Google+, etc). Even if they aren't very active, just having those pages will help to improve your brand's social SEO and overall searchability.
2) Start a Blog
For online marketers, a compelling blog is key and can lead to tons of new business. It's a great SEO tool, a fantastic way to educate customers and an easy way to promote new products or services. With Lightspeed eCom's built-in blog feature, you can now publish content at the click of a button! Not sure where to start? Try the elevator pitch approach. How would you present your business to a prospective customer? What information should they know? What new products are you excited about? Simply write a one minute explanation about these topics and then build and flesh out the topics from there.
3) Pay to Play
Like it or not, social media is no longer a free model. If you want to reach new and existing customers, you'll need to put some budget behind it. Every week, try picking one or two pieces of content from your blog that will appeal to your audience. Then, use Facebook's powerful targeting tool to promote them on Facebook or Instagram. This is a quick and relatively inexpensive way to get your content seen.
Try Lightspeed eCom for free
Build your eCom shop today and reach new customers.
4) Share User Generated Content
User Generated Content (UGC) is exactly as it sounds: content created by customers about your company. This could be an Instagram image, tutorial, review – basically any piece of content published by a customer.
So what's the benefit of sharing this content? For one, it's free. But more importantly, it celebrates the end user and shows love to the customers that make your business great. On top of that, it highlights your product through the eyes of the consumer, which gives prospective buyers better insight into how the product can work for them.
5) Become an authority
People like to buy from experts. Become an authority in your field by participating in events, Twitter talks, trending topics or by simply providing useful lessons about your category (like we're doing now!). Not only does this make you more trustworthy, but the more expertise you show, the more likely it is that prospective customers will come to you first with questions.
6) Social listening
Using a monitoring tool like Hootsuite, keep your ears open for customers who are talking about your product or category, and respond with additional product recommendations. This can be done by creating a feed to monitor hashtags or keywords related to your industry. This is also a great way to see what type of content people in your industry are talking about, which can help guide your content strategy. For example, here we've set up feeds related to a bike store.
7) Make your social media shoppable
Are your social sites shoppable? More than ever, companies are realizing that they need to showcase products on the sites where customers spend their time. Using Lightspeed eCom's Shopial plugins, you can now advertise your products directly on Facebook or Pinterest by automatically pushing your online catalog to the platforms. Talk about minimal effort for maximum reward!
If you follow these simple tips, new customers are sure to discover your site, and your eCommerce traffic is sure to grow.
Talk to an eCom expert
Got questions about eCommerce? Our team of experts are here to help.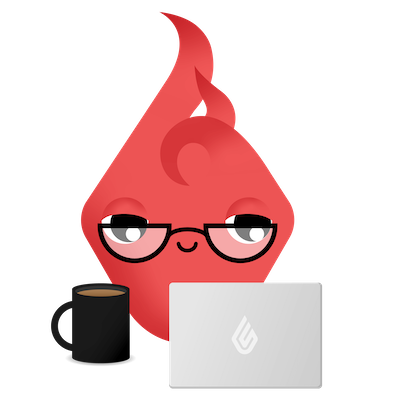 News you care about. Tips you can use.
Everything your business needs to grow, delivered straight to your inbox.