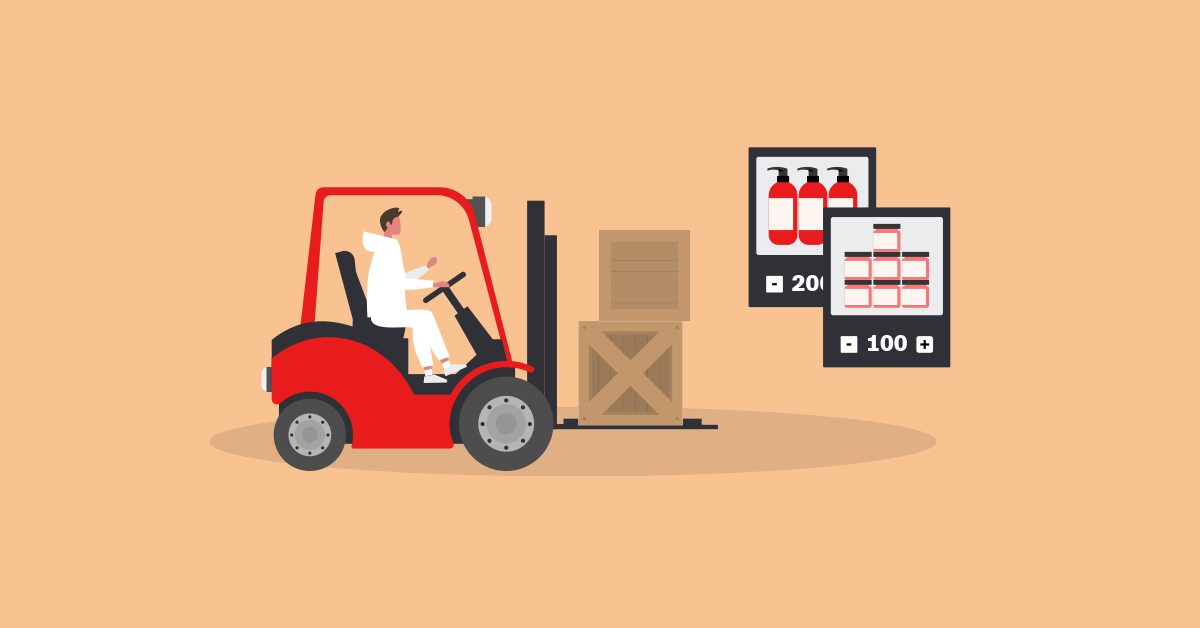 When you start a retail business, one of the first things to figure out is where you're going to find products to sell. This might mean buying from wholesalers.
Most retailers don't make their own merchandise. Instead, they get their products from wholesalers. Not only are wholesalers great sources of merchandise, but as your business grows and evolves, they're flexible enough to support you along the way.
Buying wholesale can seem a little mysterious at first, which is why we're sharing our tips to help you get started, how to find wholesalers and how to get wholesale prices. We've been helping retailers do better business for over a decade.
What is buying wholesale?

How to find a wholesaler

How to choose a wholesaler

How to buy in bulk for wholesale

What are some additional factors to consider when buying wholesale?
Prepare your business for the future of commerce
Download our free playbook and learn how to sell on different channels, boost loyalty and increase foot traffic with technology.
What is buying wholesale?
Have you ever wondered where do businesses buy their products? Buying retail and wholesale are two different things. When you buy merchandise from a wholesaler, you're shopping from the middleman between your retail store and the manufacturer. A wholesale purchase is almost always made in bulk, and because of that, you pay a discounted price for the purchase.
After you buy products from a wholesaler, you can then sell them at your own store at a higher price to make a profit. This higher price is called the retail price, and it's what customers will pay when they shop in your store. Customers are willing to pay the higher price because the retailer takes on the cost and logistics of buying and storing wholesale items (and delivering excellent customer service).
Buying directly from manufacturers can provide lower cost per unit as it eliminates the middlemen. However, manufacturers usually sell in very large quantities, which may not be feasible for smaller retailers. Also, they may not offer the same range of products that a wholesaler can.
Choosing between wholesale and retail depends on several factors including your business model, the nature of the products you're selling, your target market, and your financial capacity. If you are a manufacturer looking to reach a larger market, partnering with wholesalers might be the best choice. If you have a unique product line and want to control how it is sold and presented to consumers, going retail might be more appropriate.
Pros and Cons of Buying from Wholesale vs Retail
Buying from wholesalers has its pros and cons. One significant advantage is the lower cost per unit compared to buying retail. This is due to purchasing in bulk, allowing businesses to benefit from economies of scale. However, a disadvantage of buying wholesale is the requirement to buy in large quantities, which may lead to overstocking or tying up cash flow. Retail buying, on the other hand, offers flexibility in purchasing smaller quantities but at a higher cost.
The difference between the retail and the wholesale prices is called the margin. It's the amount of profit that a retailer gets from a sale. The retail price typically varies between businesses, and there are a few different pricing strategies that can be used to determine the best retail price for you. Once you do this, you can then determine your gross profit.
How do I price wholesale items for resale?
Gross Profit = Revenue – Cost of Goods Sold (COGS)
In the above formula, revenue is equal to the retail price you charge to your customers. COGS is a high-level metric that covers all of the variable costs associated with producing and selling goods. Fixed costs are not accounted for in gross profit calculations. For the sake of simplicity, since you're buying from a wholesaler instead of producing a product yourself, you can estimate that your COGS is the price you pay for a product.
This means that gross profit is the amount of money you make off of a sale. Retailers typically "markup" or raise the price of goods they bought wholesale so that they can make a profit. A good example is buying a t-shirt at a wholesale price of $2 and then selling the shirt in your store for $10.
In this case, the markup is $8, and gross profit of that sale is $8. Keep this in mind when buying inventory for your store. If your wholesaler's prices are too high, it will affect the overall profitability of your business.
Likewise, the prices you offer your customers have to be consistent with the market you're in. It's easier than ever for customers to find alternatives online or in other stores. Pricing is one of the ways you can stay competitive and retain customer loyalty.
Pricing matters for wholesalers as well, and many will have a minimum order requirement set before you can do business. A minimum order is the minimum amount of products a retailer can purchase from a wholesaler to do business. Wholesalers set these minimums in order to hit their revenue and profitability targets. For wholesalers, MOQ ensures that they can sell their products in bulk, which optimizes their production and distribution process. Retailers need to consider MOQs when buying from wholesalers, as it could influence cash flow and inventory management.
Payment terms in wholesale purchasing refer to the agreement between the buyer and the supplier about when payment should be made. Terms can range from payment in advance to payment after delivery, 30 days after invoice date, etc. Understanding and negotiating payment terms is crucial to maintain cash flow and establish good relationships with suppliers.
Since you'll need to order products in larger quantities to meet the minimum order requirements, it's a good idea to order your top-selling items from wholesalers. You should be able to use your POS system to easily spot your best sellers and see what's most profitable.
Can I buy wholesale from a manufacturer?
Generally, a product goes through multiple hands before it ends up on retail shelves:
The

manufacturer

creates the products

The

distributor

facilitates sales between the manufacturer and the wholesaler, and sometimes between the manufacturer and retailers

The

wholesaler

works with the distributor to buy in bulk

The

retailer

buys smaller quantities of the items from the wholesaler (or distributor) to sell individual goods to consumers
Some manufacturers are also distributors and wholesalers; in this case, you'd buy wholesale items directly from the manufacturer. Apple and Nike, for example, produce their own goods that are then sold in bulk to retailers (and also sold directly to consumers in their stores).
The Role of Distributors in Wholesale Business
Distributors serve as an important link between manufacturers and retailers in the supply chain. They are responsible for distributing the products from the manufacturers to the wholesalers or directly to retailers. Distributors buy in bulk from manufacturers, then sell to either wholesalers or directly to retailers. Unlike wholesalers, distributors usually have a closer relationship with the manufacturer, sometimes even exclusive rights to distribute their products within certain geographical areas.
Generally, though, a retailer will go through a wholesaler or a B2B wholesale marketplace to get goods. This is because manufacturers typically focus their budgets on manufacturing, not on marketing—that's what distributors and wholesalers are for.
How to find a wholesaler
There are several ways to find a wholesaler. You can approach wholesalers or distributors individually, or you can work with a B2B wholesale marketplace to streamline the process.
What are the types of wholesalers?
Wholesalers aren't one-size-fits-all. There are a range of wholesale businesses that work with retailers (and, sometimes, consumers). The type of wholesaler you work with will depend on the specific items you're buying in bulk, the retail niche you want to fit in, the kinds of relationships you are able to build and the wholesale ordering technology you want to work with.
Manufacturers:

some, but not all, manufacturers also act as wholesalers. Because there are less middlemen, buying directly from a manufacturer may net you lower wholesale prices. However, buying directly isn't always available as an option—and even when it is, it isn't always the most convenient.
Retail wholesalers:

retail wholesalers sell products in bulk to retailers at a slight markup from manufacturers. Buying through a retail wholesaler means you can purchase wholesale items from more than one manufacturer.
Merchant wholesalers:

as opposed to retail wholesalers, merchant wholesalers sell to both retailers and the end customer. They generally have lower minimum order sizes in light of this, and are your direct competition while also being suppliers.
B2B wholesale marketplaces:

this is the most convenient option. Wholesalers and brands come together on B2B wholesale marketplaces like

NuORDER

, where retailers can browse and order products much more efficiently than the traditional email-and-purchase-order format.
Where to buy wholesale products
Searching for wholesale items online can be a gamble. Not all aggregate sites thoroughly vet their wholesalers, and not all legitimate wholesalers have high-ranking or well-designed sites. You don't always know if you can trust someone on some of the big marketplaces.
To look for legitimate wholesalers, your local chamber of commerce is often a good place to start. If you're in touch with other business owners, crowdsourcing from your network is another great way to get info on which wholesalers you should look into and which ones you should avoid.
Trade shows and expos provide a unique platform where retailers can meet wholesalers and manufacturers face-to-face. Retailers can discover new products, negotiate deals, and forge long-lasting business relationships. These events are also beneficial for staying updated with the latest market trends and gaining insights from industry experts.
For trustworthy wholesalers online, try a B2B wholesale marketplace with strict standards for brands. B2B marketplaces make it easier to find wholesale items, as you'll be able to browse catalogs online.
How to choose a wholesaler
Once you've compiled a list of wholesalers you're interested in, Google them and read online reviews from other retailers who have worked with them. That will give you a good sense of whether or not they're worth reaching out to.
After you've narrowed your list down to your top choices, here is a list of must-ask questions when choosing a wholesaler:
What merchandise do you sell?
If you're selling a wide range of items or if you plan on keeping your store very specific, you have to choose wholesale partners that carry the products you need. You can work with as many different wholesalers as you need to in order to get the inventory you want. However, make sure that the kind of merchandise these wholesalers offer aligns with the kind of store you run so your brand is consistent.
What is your price point?
You're selling the merchandise you bought from the wholesaler in order to make a profit. When choosing a supplier, make sure you can get pricing that allows you to hit your desired profit margins.
Is the wholesaler reliable?
Don't work with people you can't rely on. Wholesalers who deliver merchandise late, not at all or consistently show up with damaged goods aren't good for business.
Do they have great customer service?
Make sure any company you work with has a reliable customer service team you can easily reach when needed. If you have to jump through hoops to have your questions answered or their customer service is never around when you need them, you may need a new wholesale partner.
How much do they know about the product?
The wholesale partner you choose should have a strong understanding of the products they sell. Not only can you share that information with your customers, but it also gives you the chance to make sure you know you have a partner who stands by the quality and performance of what they're selling.
Wholesalers who can't answer your questions about their product may be aware their merchandise isn't the best, or a lack of knowledge may mean they just don't care. Either way, a good business partner will be able to answer your questions adequately.
Can they help you drop ship?
The rise of ecommerce has dramatically reshaped both the retail and wholesale industries. Online platforms allow retailers to connect with wholesalers and manufacturers from around the world, providing a wider range of products. For wholesalers, ecommerce offers an opportunity to sell directly to consumers, bypassing retailers altogether.
If you sell products online, it might be worth asking if your wholesalers can help you drop ship. Drop shipping is a fulfillment method where the wholesaler stores your inventory and handles your shipping. Dropshipping is a business model where the retailer does not keep goods in stock but instead transfers customer orders and shipment details to either the manufacturer or a wholesaler, who then ships the goods directly to the customer. It blends the wholesale and retail model by eliminating the need for retailers to stock or own inventory.
When someone places an order from your eCommerce store, you pass on their order information to your wholesaler, and they ship it directly to your customer. Drop shipping is a great option if you want to save on storage and shipping costs, but it's a much more hands-off way of doing business.
If you decide to drop ship, make sure you ask your wholesaler to send you samples of every single product you sell to ensure that the quality is up to your standards.
Will you be buying wholesale items domestically or internationally?
Supply chain hiccups throughout the pandemic have many retailers looking closer to home for wholesalers.
A domestic supply chain can mean less disruption, certainly. And customers often like made-in-America or Canada goods. But not all wholesale items are available from domestic manufacturers or suppliers, and prices can be higher.
Meanwhile, while you'll have a wider (and more affordable) selection from international suppliers, you never know when you'll run into manufacturing or shipping delays.
Rather than relying too heavily on one or the other, it may be best to ensure you're sourcing from a mix of international and domestic wholesalers.
How to buy in bulk for wholesale
The general process for buying bulk items for wholesale is:
Find a wholesaler.

Check out your local commerce center, wholesaler sites online and B2B marketplaces.
Contact the wholesaler.

You may be able to skip—or at least streamline—this step if you're using a B2B marketplace. Otherwise, reach out to the wholesaler over email and introduce yourself and your business.
Show your wholesaler your business licenses, if needed.

Only merchant wholesalers will sell to the end user. Retail wholesalers may ask for proof you're a legitimate business.
Sign an agreement with the wholesaler.

Examine the terms carefully; have a lawyer look them over if needed.
Place an order with the wholesaler.

The wholesaler will let you know how they prefer you to order. A B2B wholesaler marketplace will be the most convenient. Keep the minimum order quantity in mind—if you're not ready to place an order that large, ask the wholesaler if you can order a sample first.
Determine your desired prices.

Some manufacturers set prices for their goods—Apple, for example, requires resellers to price their goods similarly. Check your agreement for details.
Place more orders as needed.
Getting a wholesale license
Let's clear something up: you don't actually need a wholesale license to buy from a wholesaler. This is why the end customer can buy from merchant wholesalers. Without the right license, you pay sales tax on goods from a wholesaler.
You do need a license to resell items you buy from a wholesaler, however; generally, this will mean you at least need a sales tax ID, and is how to get wholesale prices. Depending on your jurisdiction, there may be other permits and licenses you need to resell wholesale goods.
Legal Aspects and Licences Involved in Wholesale Buying
In most countries, a reseller's permit or licence is required to buy wholesale. This permits tax exemption on purchases made with the intent to resell. The permit indicates that you will collect the taxes during the sale of the goods to the end consumer. Businesses should ensure they comply with their local and national laws and regulations when engaging in wholesale buying.
Contact your state (or province) revenue agency for guidance on what they need from you. Be prepared to pay a small fee.
What are some additional factors to consider when buying wholesale?
Find your reorder points
In addition to figuring out which items to buy, you'll need to calculate how much you need to buy. To avoid under or overestimating, use this free calculator to find your reorder point for each item.
Now that you have your reorder points, you can use Lightspeed Retail to help you keep track of which items are at or below their desired inventory levels. Once you've put your reorder points into your inventory listings, running the Reorder List report will let you know which items are low on stock and how much you need to reorder.
It's okay to negotiate
Don't be afraid to negotiate the price of goods when you need to. Let the supplier know if your sales are doing well and how much business they can expect from you in order to get a better deal. Be honest and fair in your negotiations to form a longstanding relationship with your wholesalers.
When negotiating with wholesalers, retailers must do their homework and be prepared with market knowledge. Understanding the average market price, demand, and quality of the product can give you an upper hand in negotiations. Always be clear about your needs and expectations and try to negotiate on payment terms, delivery schedules, and minimum order quantities.
Organize storage space
Lastly, before your wholesale order arrives, you'll also need to have an organized place to store it (unless you're drop shipping). Having a storage room with adequate shelving makes finding different parts of your inventory that much easier. Keeping things labeled will make sure you don't lose track of anything. If your inventory exceeds the confines of your storage room, consider upgrading to a warehouse equipped with industrial equipment meant to handle large scale fulfillment needs.
Inventory Management
In wholesale, you're buying in large quantities which may lead to storage and warehousing challenges. On the other hand, buying in smaller quantities from retailers can keep your inventory levels manageable. Efficient inventory management is key to ensure you have enough stock to meet demand, but not so much that it ties up your cash flow or results in wasted, unsold goods.
Getting the right products for your store
Figuring out how to buy wholesale to resell merchandise is an important step in increasing your profits and inventory. That's why it's important to take the time to do the math to make sure you're buying and selling merchandise at prices that will work for you and your business.
You can use your POS system to help you crunch the numbers. Work with wholesalers who sell high-quality products, are reliable and can support your growth. By asking the right questions and having the numbers figured out, you'll be well on your way to making smarter decisions to grow your business.
Want to learn more about Lightspeed's commerce platform and how it can help you better manage suppliers, inventory and purchase orders? Watch a free demo today.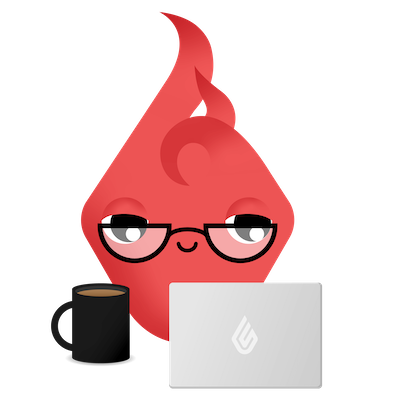 News you care about. Tips you can use.
Everything your business needs to grow, delivered straight to your inbox.